Introducing Priority Question, our latest feature.
On July 31, Experts Exchange launched Priority Question, our latest in a long line of new features for Premium Members, Team Accounts, and Qualified Experts. Through Priority Question, members can alter the priority of their issue to place it in front of subject-matter experts faster for more timely responses.
This update comes at an appropriate time, as technology issues and problems continue to become more complex and involved. The ability to choose a priority enables members to identify the emergent level of their issue and also signals to participating experts what questions need more immediate resolutions.
Let's take a look at how to ask a priority question:
1. Ask a Question
Like most of our question feature add-ons, this feature is handled through our Ask a Question page.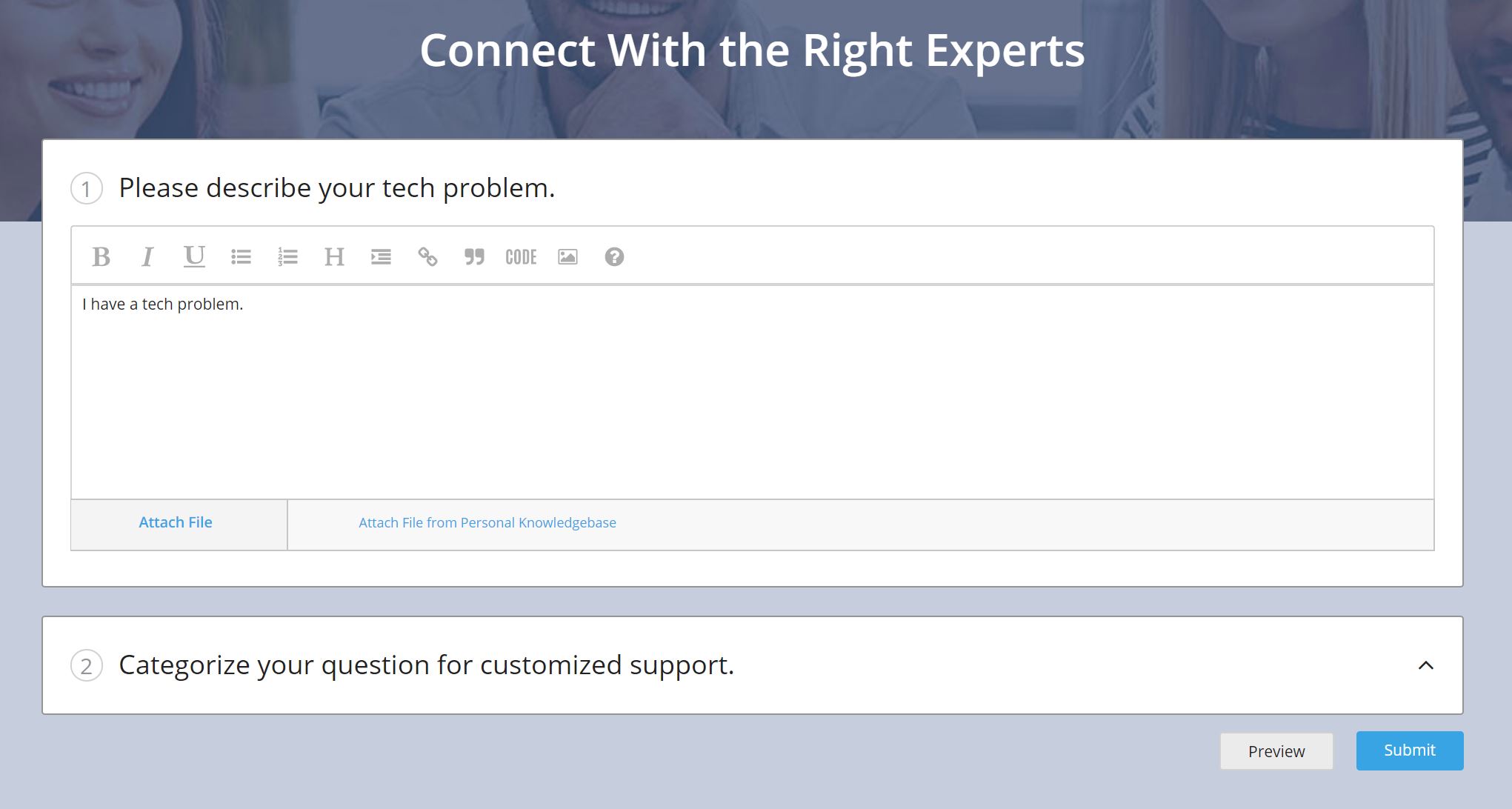 2. Locate Priority Question Box
With this new addition, you'll now see a drop-down menu to the right of the question form. The hover text informs you of the feature, how it works, and its benefits.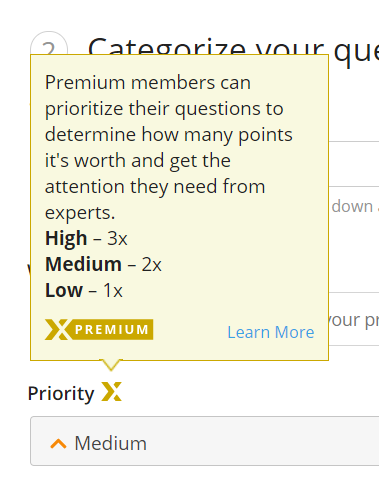 3. Choose a Priority
Click on this drop-down to choose whether your issue is of low, medium, or high priority. Low priority questions, for example, may just been an inquiry you have about the best new payment processing software. A medium priority may be a question that involves a deadline for your work, moving it up in the ranks of importance and timeliness. A high priority question is best described as something that needs immediate attention, such as a server outage or similar issue that could halt production at your company.

All qualified, participating memberships will have their questions automatically set to "medium" priority. This is important to note in case your question is actually of lower priority, or in need of a higher ranking.

4. Change Priority with Help Bell
Once your question has been submitted, you still have the ability to change its priority. You can edit the question's priority, or enlist in the help of Experts Exchange to change priority and notify experts of your question's emergent need.

5. Close the Question
Thanks to this new prioritization feature, you've received many great solutions for your problem. To complete this process, it's up to you to close the question. In order to encourage subject-matter experts and Qualified Experts to participate with Priority Question, we incentivized their participation with a reward of extra points toward their profile and membership by providing the best solution to other members' priority questions. To receive those points, they must be chosen as best solution for a closed priority question.