Learn how to use the free Acronis True Image app to easily transfer data between iPhones and Android phones.
If you need to transfer data from one smartphone to another, we have good news for you. Acronis True Image app makes it easy. Just install, run a backup on one device and restore it on the other. The entire process is transparent and you'll even be able to select what photos, videos, contacts, to restore. There are no surprises and you'll see exactly what happens during this process (see screenshots below).
Now, to be fair, I should mention that since there are many people switching from one phone to another, both Google and Apple provided a set of their own instructions on how to perform data transfer from one device to another. Google invites users to do it manually through the cloud, and Apple tells people to use an app (yes, there is an Apple app on Google Play store!)
But there is a much better and easier way to do that — Acronis True Image. With Acronis True Image you can copy data from one device to another and back, as many times as you like, without creating a mess.
How to copy data from one smartphone to another
Install the free Acronis True Image app on the first device
Run a backup on the first device and store your data in the cloud (free) or local PC
Install the free Acronis True Image app on the second device
Locate and restore the backup you created in step 2. You can select individual items or restore the whole lot — photos, videos, contacts and so on. Complete flexibility.
Oh, and I should mention that there are no cables involved. The entire process can be done through your home Wi-Fi network.
Using Acronis True Image to share images between devices
Acronis True Image can also be used as a tool to share content between devices.
For example, recently I used my phone to take photos at my daughter's primary school graduation party. When we got home, she asked me for a copy of those photos so that she could share them with her friends.
Since I had a Google Pixel phone and she had an iPhone (and we already had Acronis True Image installed on our phones), the choice was easy. I quickly ran a backup on my phone. She accessed my backup from her phone and restored the photos that she liked. Quick, easy, and everybody was happy.
It actually felt good to back up the photos from my phone. I lost a smartphone once before, with all the data that was on it. And it's not something that I want to experience again.
Now, here are some screenshots of how the process looks in real life.
Moving data from an Android phone to iPhone
Download and install Acronis True Image app on both smartphones.


If you wish to back up to the cloud, you'll need to create a free account (also can be done from within the app). If you wish to back up locally, you'll need a copy of Acronis True Image.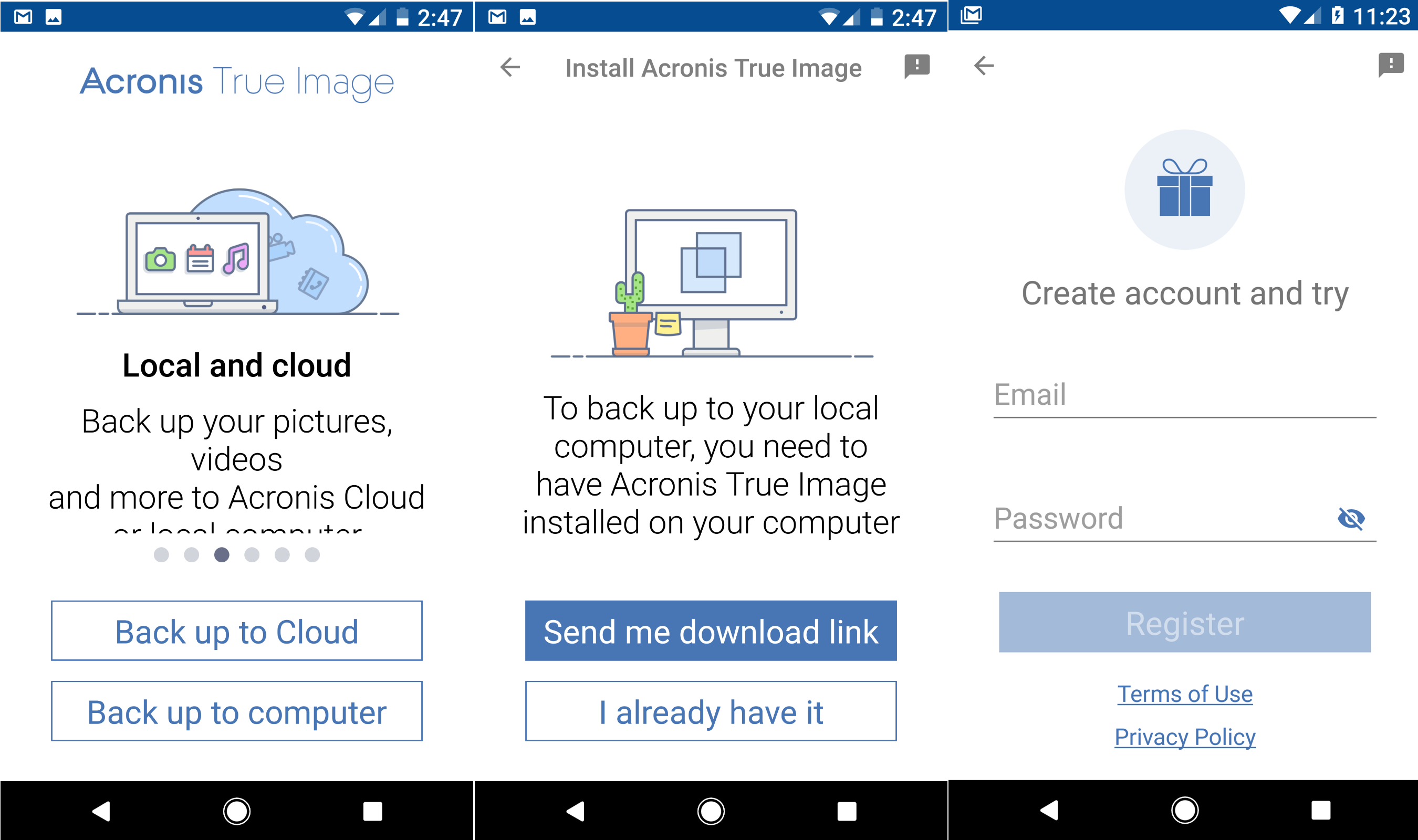 Select what you wish to back up and run your first backup to the cloud.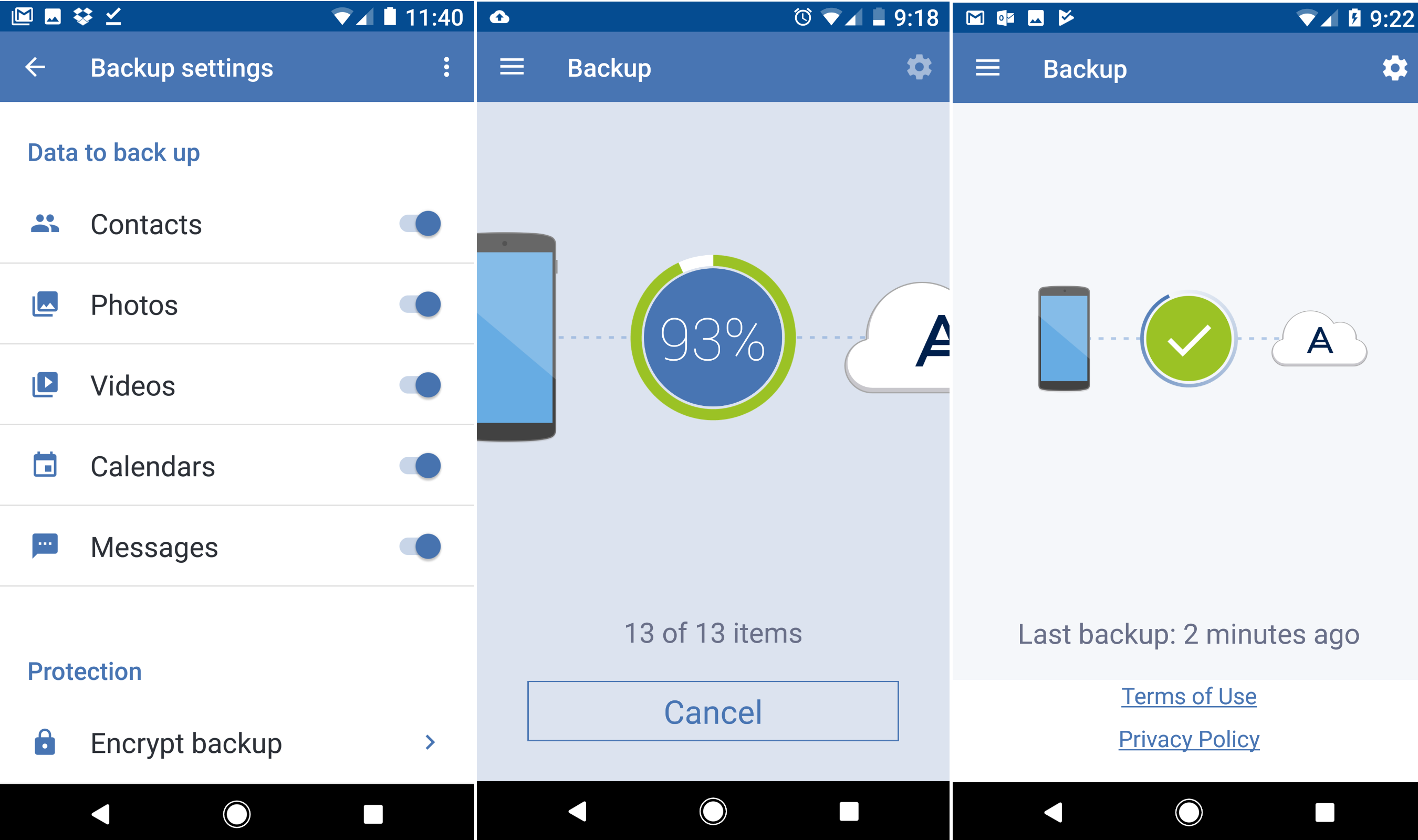 If you wish to store your mobile backups on your local computer, you'll need to pair your mobile device with Acronis True Image on your home PC. For that, select Mobile device backup on Dashboard.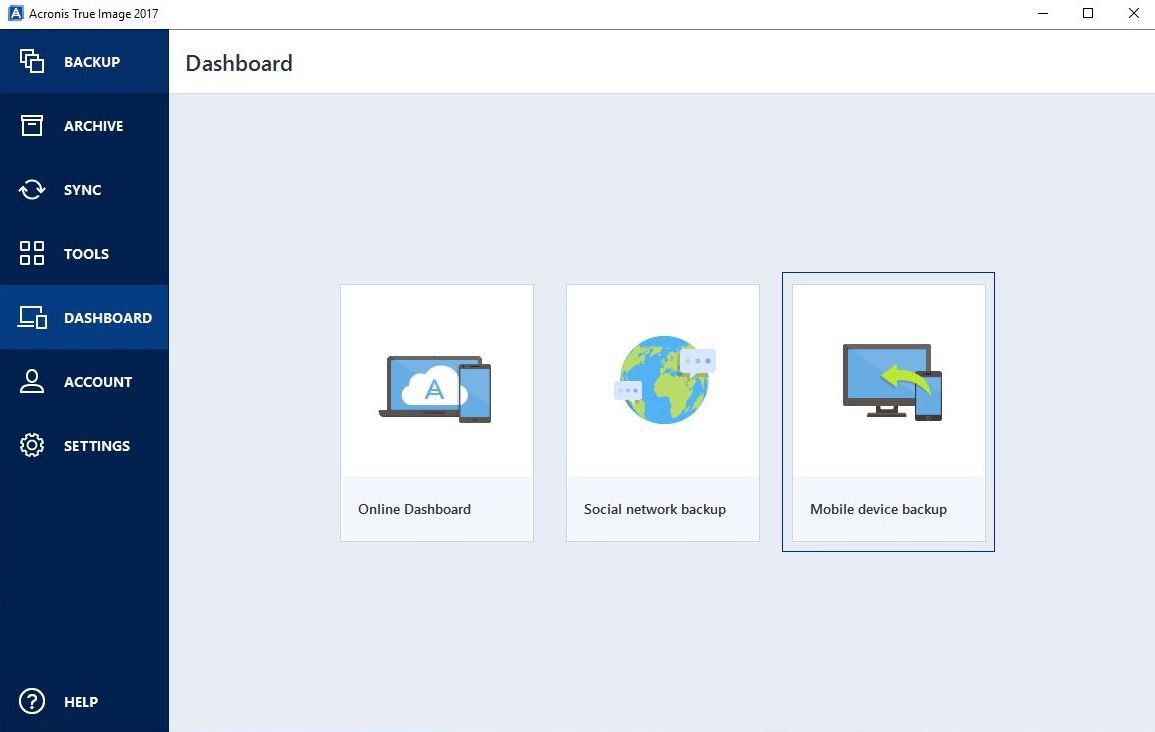 Then, follow the prompts to scan the QR code.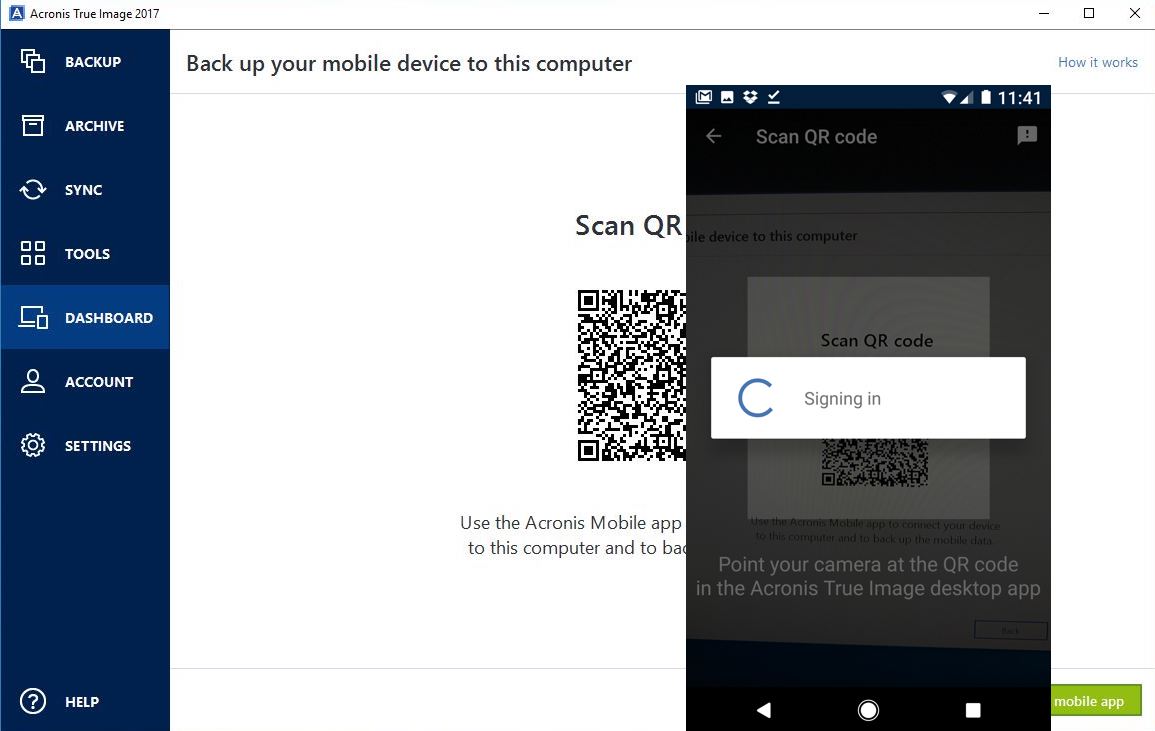 Then, the process is simple. Tap Back up now and watch the magic happen. The app will tell you if there are new items since your last backup.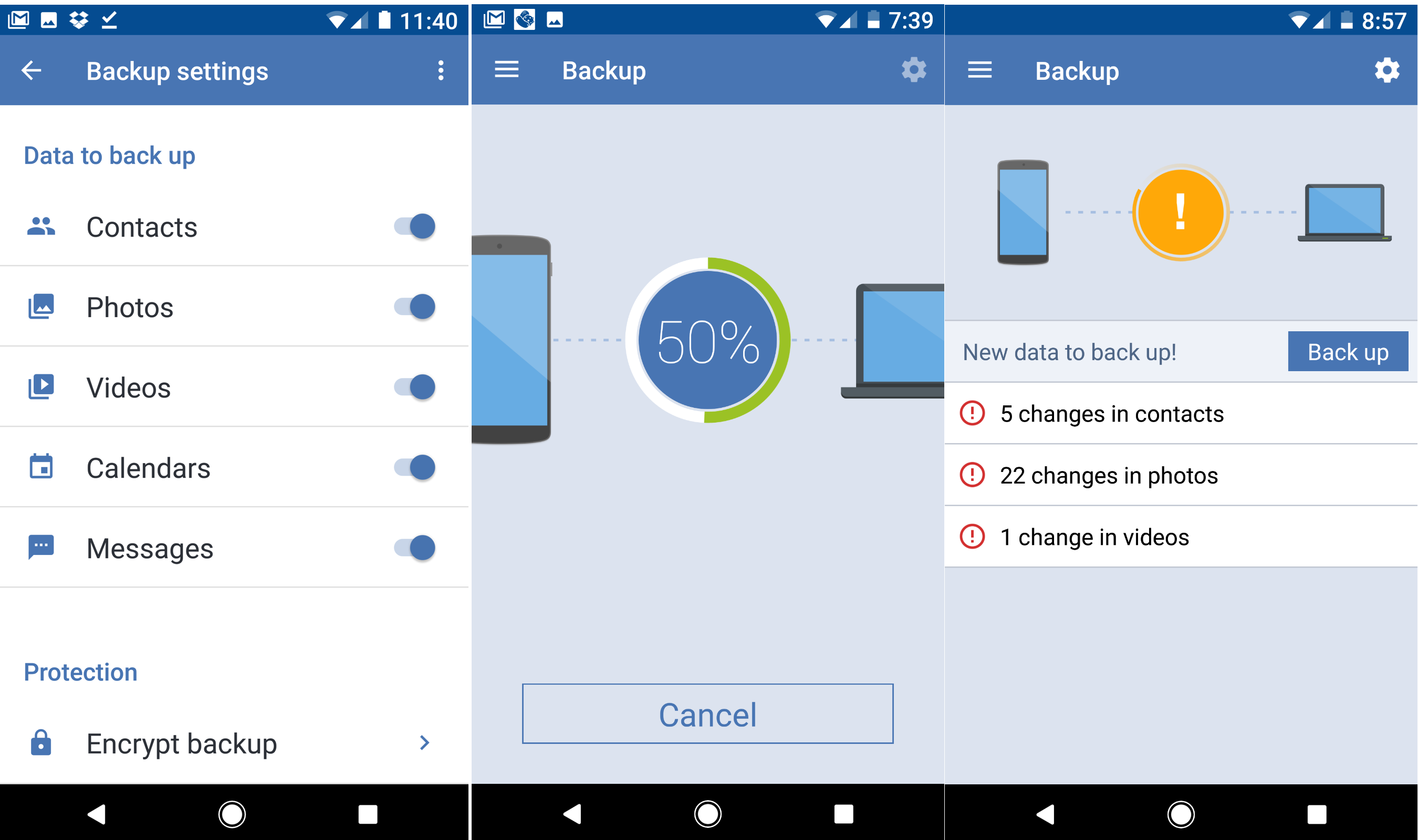 You'll see all your backups in one place. In the app…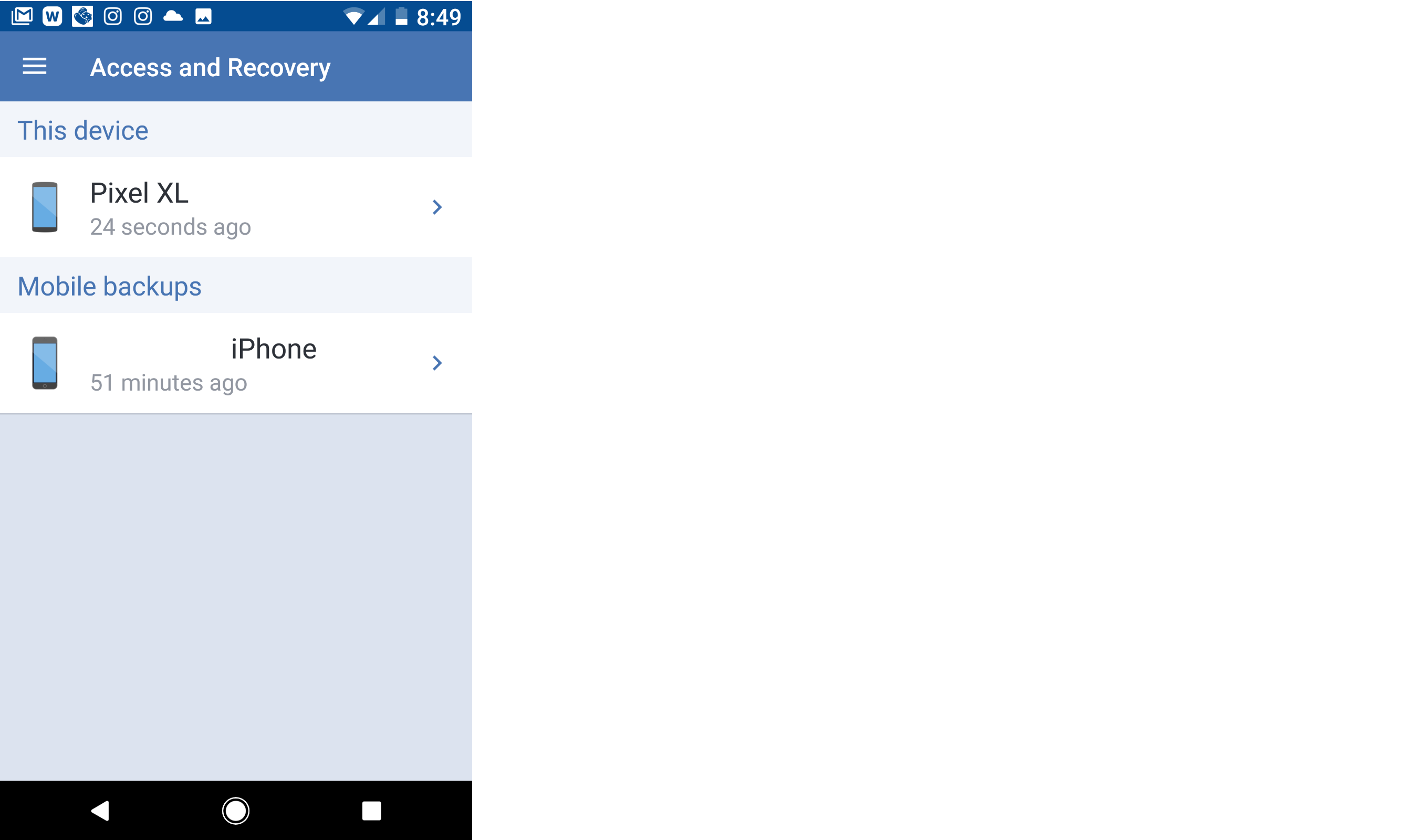 … and in Acronis True Image on your computer.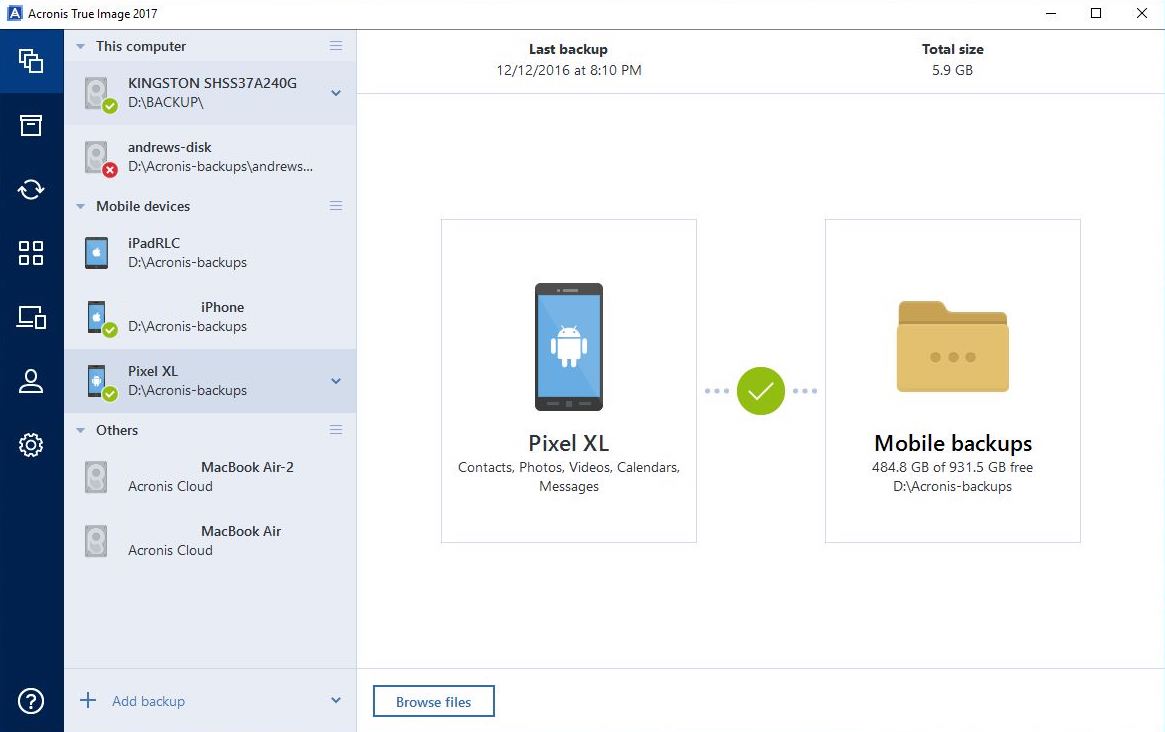 What's more, if you store your mobile backups on a home computer, you can browse them directly with the standard file explorer.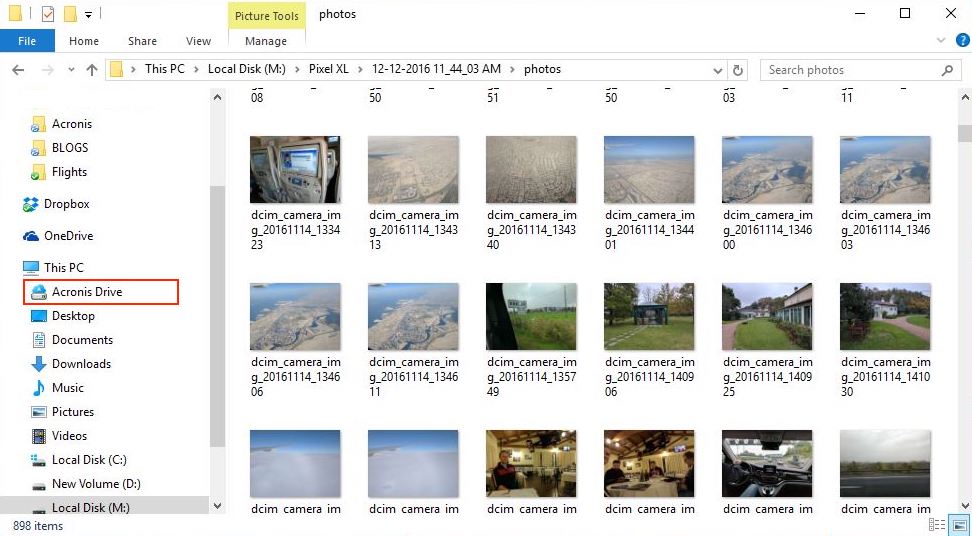 Restoring mobile backups is easy. Sign in to the cloud or Acronis True Image as you did before, find the backup, and select what you wish to restore.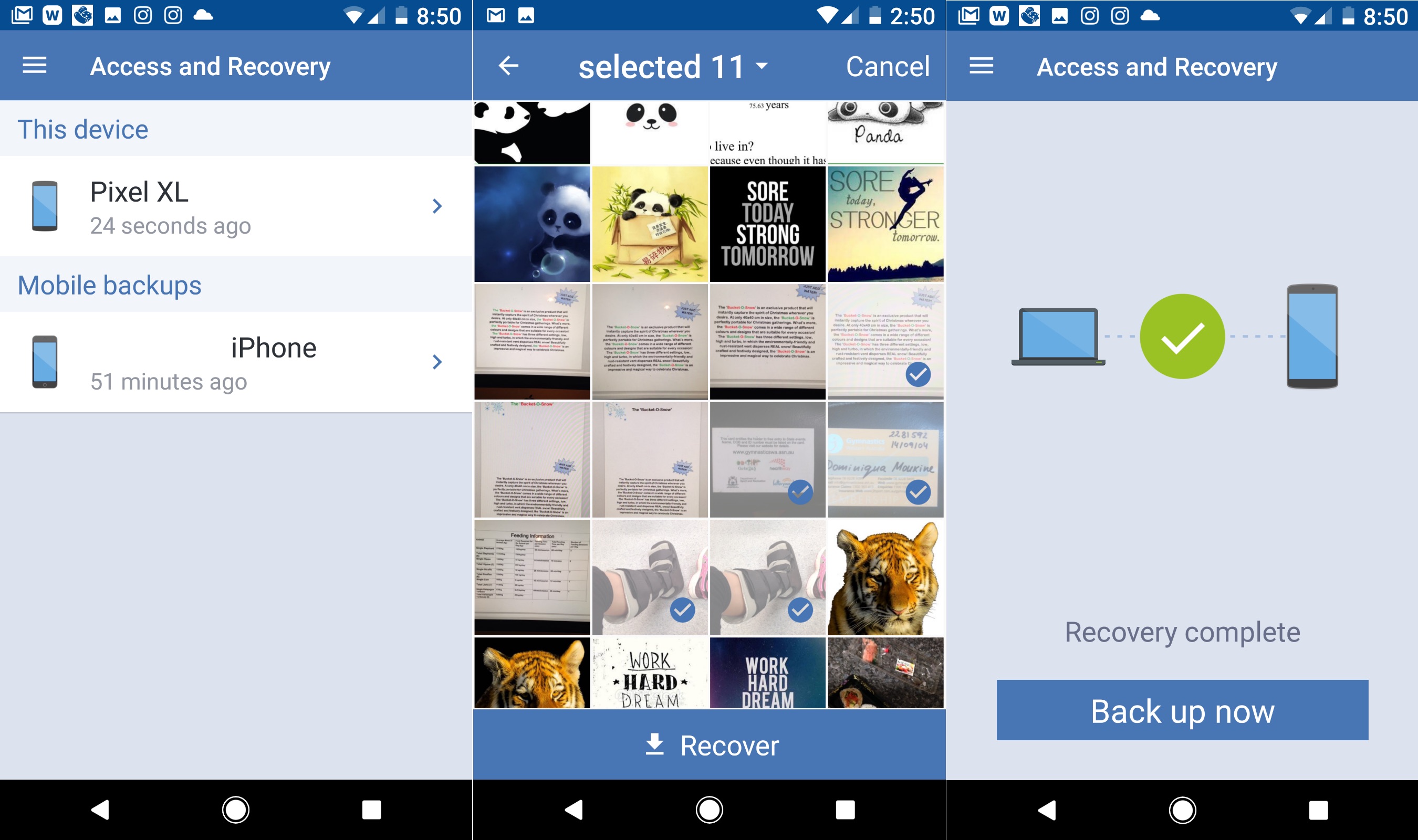 That's it! Protecting and moving your valuable data from one mobile to another is easy!
Try Acronis True Image Now!