VMWare Server Infrastructure's Management Console is now a web-based management console. This console is accessed via
https://
<machinename>:8333/ui/# where <machinename> is either the name of the machine where the software is installed or can optionally be replaced with the IP address of that machine.
To connect to the management console, SSL encryption is employed (hence the
https://
prefix), however, the certificate that is generated during the installation is for the machine to which it is installed and is not trusted as originating from any trusted root authorities. Because of this, an annoying message is displayed informing the user to beware: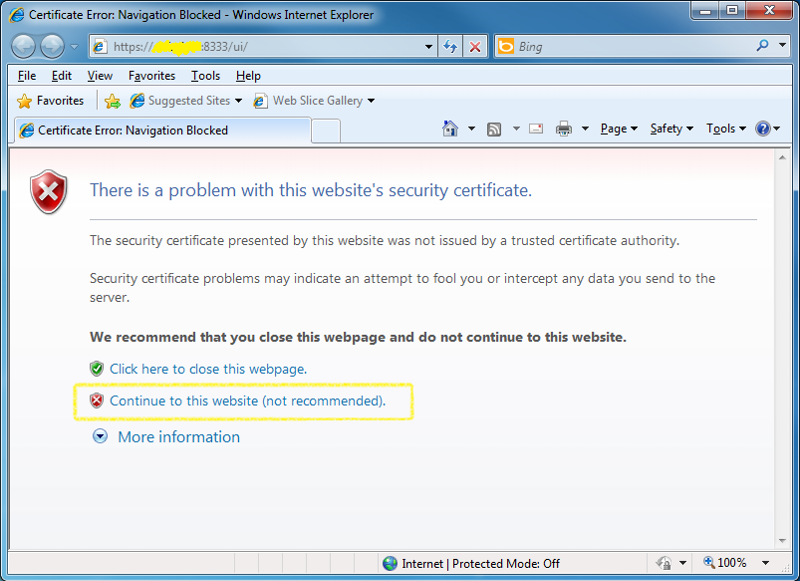 The browser can be configured to trust this certificate as follows:
1
Select
Continue to this website (not recommended)
as illustrated in the above image.
2
Left-Click
Certificate Error
in the web address bar.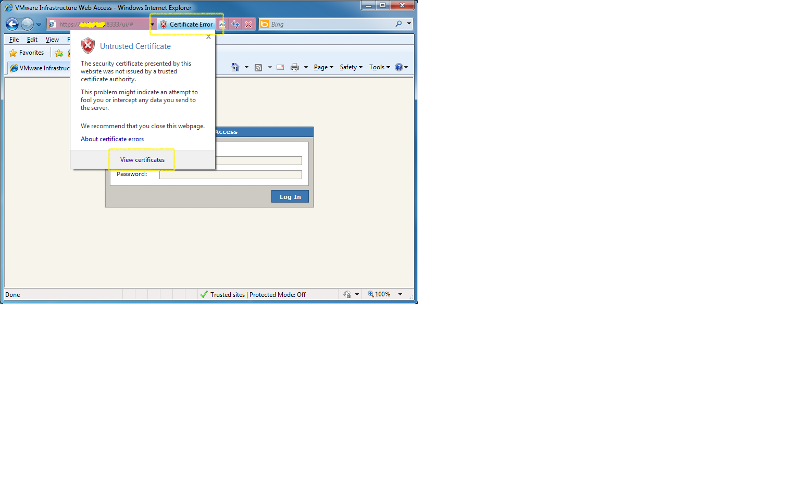 3
Left-Click
View certificates
in the
Untrusted Certificate
dialog box.
4
Once the Certificate is displayed, left-click
Install Certificate...
from the
Certificate
dialog box.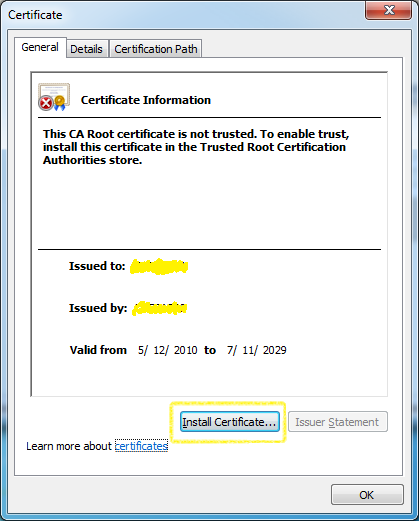 5
On the
Certificate Import Wizard
dialog's Welcome panel, left-click
Next
.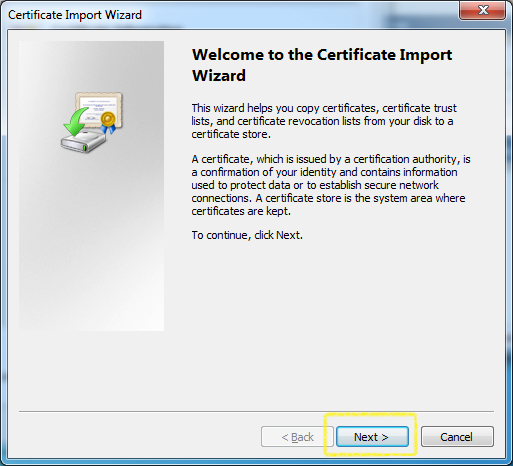 6
On the Certificate Store panel, select
Place all certificates in the following store
and left-click
Browse...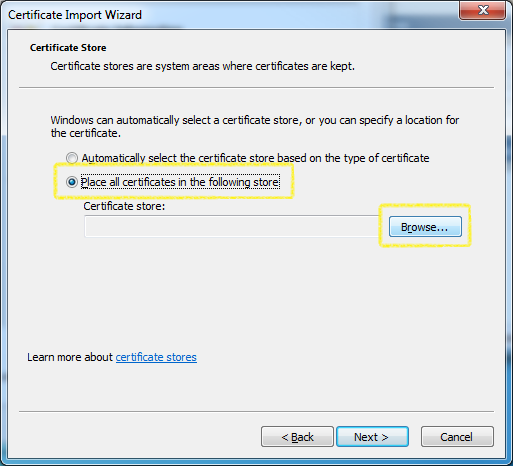 7
On the Select Certificate Store dialog, select the
Trusted Root Certification Authorities
certificate store by left-clicking it to highlight it, then left-click
Ok
.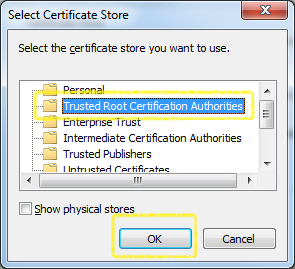 8
Back on the Certificate Store panel, left-click
Next
.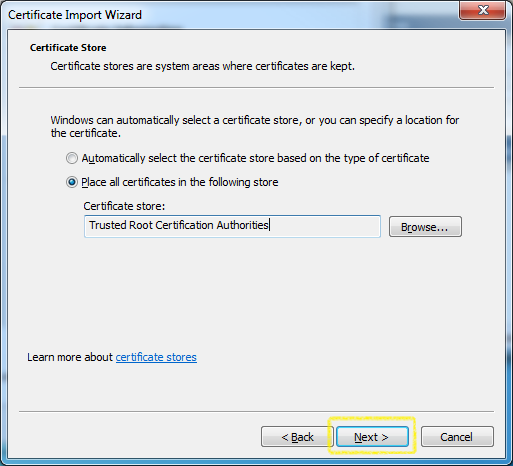 9
On the Summary panel, review the import settings you have selected. Left-click
Finish
.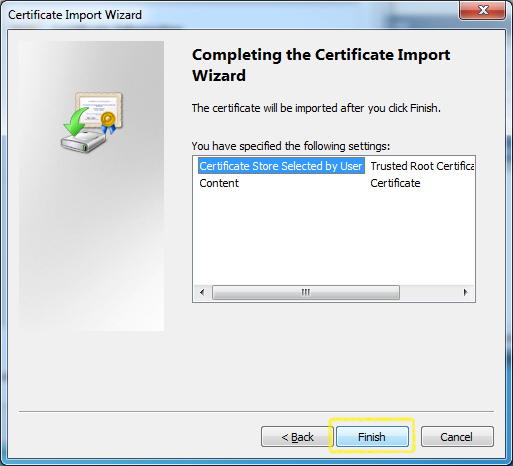 10
On the
Security Warning
dialog box, confirm that you wish to install this certificate and left-click
Yes
.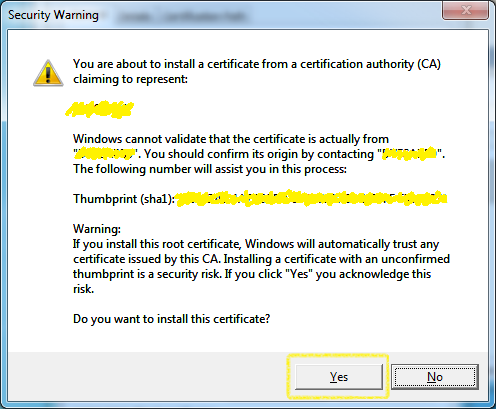 11
Note the import being successful.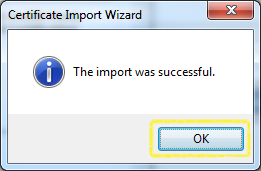 12
On the Certificate dialog box, left-click
Ok
to close it.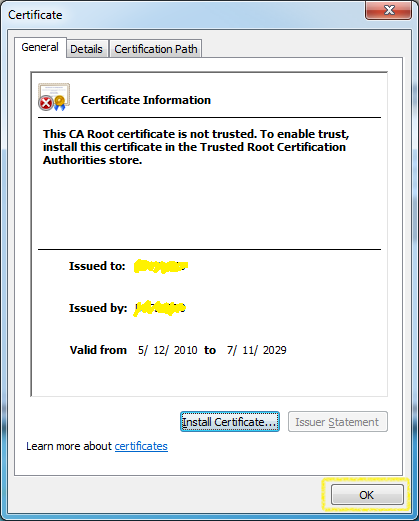 13
Close the browser and renavigate back to the
https://<machinename>:8333/ui/#
URL and notice that it no longer presents the warning that the certificate is not trusted.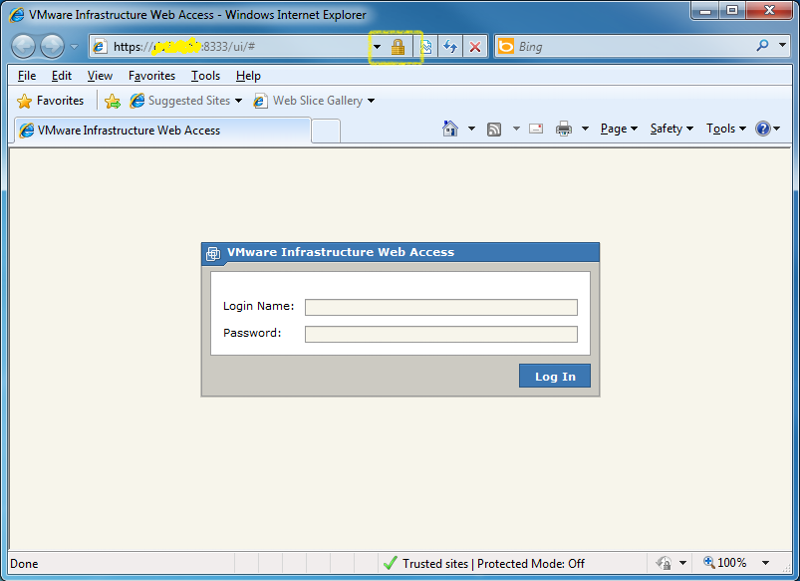 The process imported the VMWare issued SSL certificate to your computer, so any certificates it now issues are automatically trusted by Internet Explorer. Bear in mind there are two other factors to account for with SSL certificates: the validity date and the domain name to which they were issued. If a certificate is out of date or being used to access a server which it wasn't issued to, you will still receive the warning messages.