How to deal with a specific error when using the Enable-RemoteMailbox cmdlet to create a mailbox in the cloud-based service, for an existing user in an on-premises Active Directory.
During an installation and configuration of Exchange 2016 with Hybrid deployment, I come across the error message as shown below when running the cmdlet "Enable-RemoteMailbox"

Error: "Active Directory operation failed on Rock.solid.local. This error is not retriable. Additional information: Insufficient access rights to perform the operation."
In my Exchange 2016 environment, this was no different. To resolve the issue, I performed the steps outlined below.
Open the user's AD object and select the Security tab. This will show the current security configuration of the object.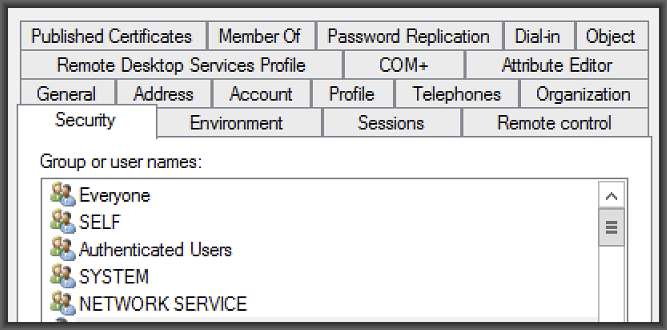 If you examine the list and compare to a user account that does work properly, you will notice that certain Exchange permissions are either missing or different. In order to fix this, click on the "Advanced" button.
Then select the check box that reads "Include inheritable permissions from this object's parent"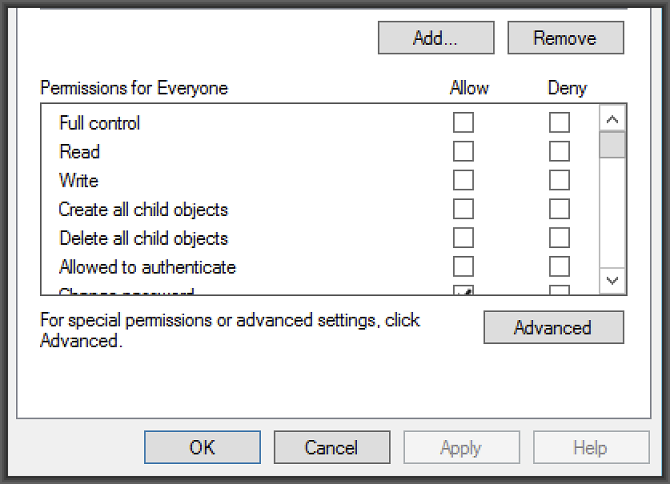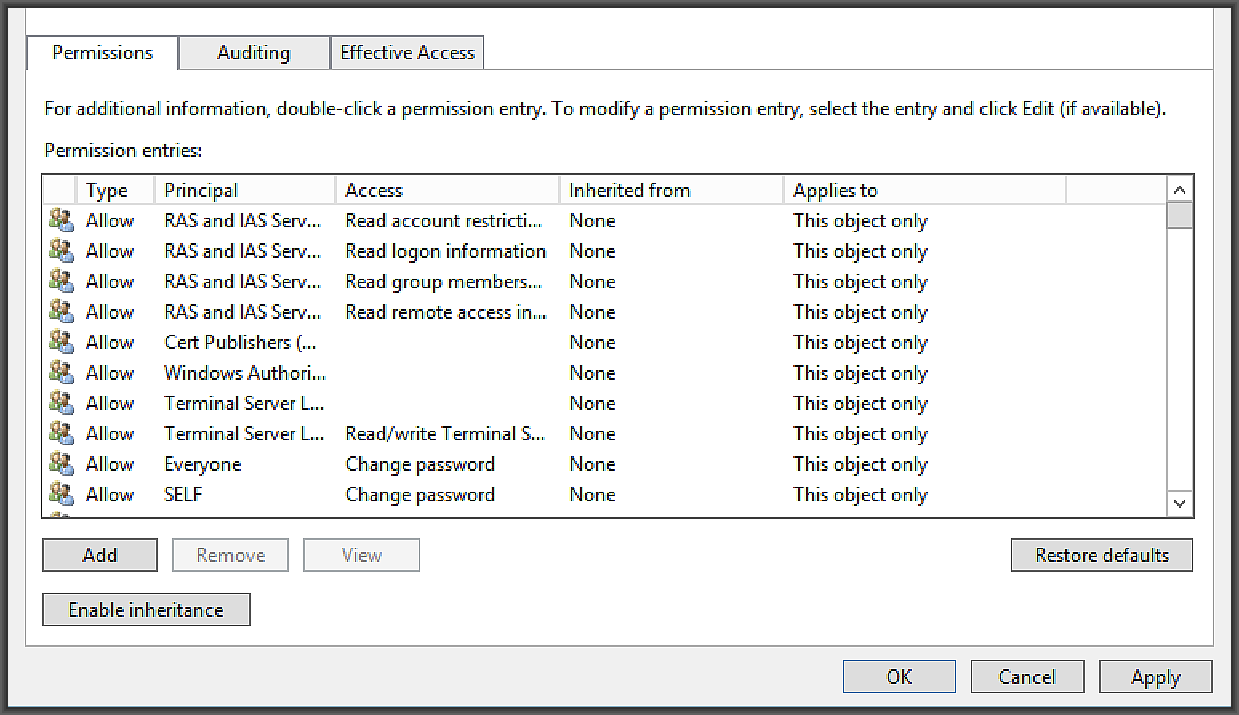 By having a look at the Advanced Permissions I saw that the "Inherit Permissions " was not "Enabled"
After "Enabling" Inheritance, I ran the same command "Enable-RemoteMailbox" and it completed with out any errors.
I hope the content of this tutorial is helpful to our readers.
#ThatLazyAdmin