As much as Microsoft wants to kill off PST file support, just as they tried to do with public folders, there are still times when it is useful or downright necessary to export Exchange mailboxes to PST files.
Thankfully, it is still possible to export mailboxes to PST from within the EAC (Exchange Admin Centre) if you are willing to jump through a few hoops. The basic process for exporting mailboxes is,
Create a share to export to
Assign yourself import / export permissions
Export the mailbox
1. Creating a share
As exchange is now mostly managed through a web interface rather than a console you need to setup a share to export these PST files to. It's up to you where you place this share but make sure:
There is enough space for the PST files
The Exchange server can access to the share
Clean it up after
So, let's create a share, call it EXUtil$, share it with everyone, full control. For your NTFS Permissions make sure that the Exchange Trusted Subsystem object has full control.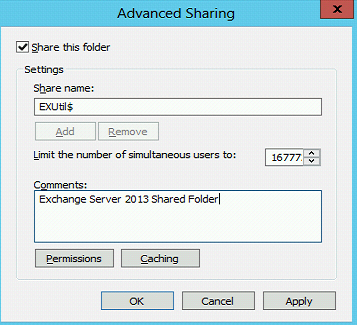 As a quick test just make sure you can browse to the share from the exchange server and that there are no networking issues stopping you.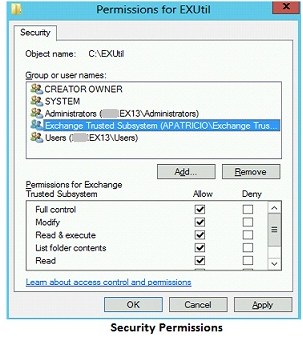 2. Import / Export Permissions
Even if you are already a Domain / Enterprise admin you won't have access to export to PST by default. To set give yourself the correct permissions
Open the Exchange Admin Centre (EAC)
Click Permissions from the left-hand side
Select Admin roles from the top
Click Organization Management from the list
Click the Pencil to edit
Add a member and select the user you wish to give permissions
Click on OK
3. Exporting the mailbox data to PST
First, make sure that you are logged into EAC as the user that you just gave import / export permissions to. Now we need to find the user who we are going to be exporting to PST, click the ellipses (the 3 dots) next to that user and select Export to a PST file from the drop down.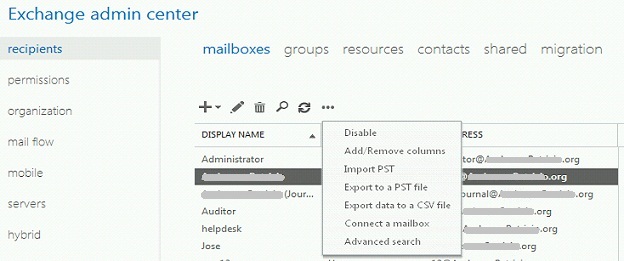 Now you have an option to export the contents of the mailbox or the contents of the archive. Select the one you want, if you want both you will have to submit two separate jobs.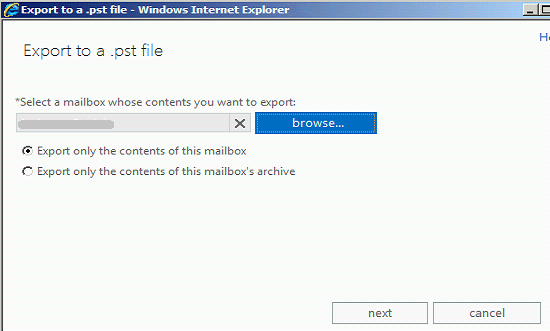 Next fill in the path of the share that you created before, also give the PST file a name.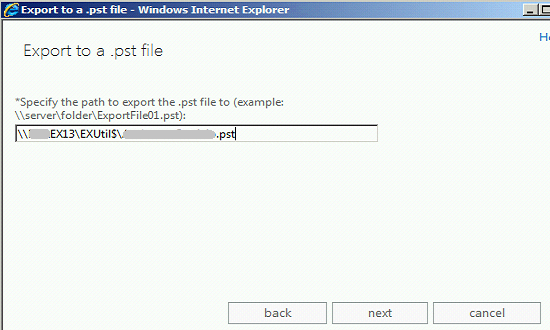 And finally, select a user whom you wish to notify when the job completes.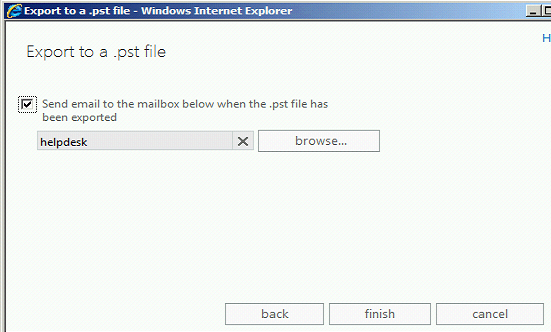 You will be notified when the job starts, completes or fails


Once the job has finished the PST file will appear in the share that you created!
The manual Exchange Recovery process is so complicated that only a technical expert who was worked extensively on Exchange server can perform the whole procedure. A normal user will find this method quite hard to follow and that is where Exchange Recovery tool comes to the rescue. It is specially developed to assist user in performing EDB to PST conversion within minutes. It has a highly user friendly GUI which make even a novice Exchange user to complete whole procedure in three simple steps.