In the below post we have mentioned the best hosting type for startups. Also, check out some of the superlative web hosting companies that are proposing affordable web hosting solutions to host your startup website.
The budding web hosting market is churning up new opportunities for entrepreneurs interested in starting their own hosting businesses. As a startup, it is very important to invest in wisely, whether it is your website design, development or the hosting plans you choose.
Start-ups need to foster an online presence and get their brand or product seen — and do it quickly so that they can focus on developing their business.
So, being in the start-up arena it is always recommended that you look for more cost-effective ways to run your business. I've listed some of the superlative web hosting companies that are proposing affordable web hosting solutions to host your startup website.
Which Hosting is Best for Startups?
When in qualm, shared hosting is a good place to initiate. It is not just wallet-friendly but also comes loaded with all the tools that businesses need to triumph.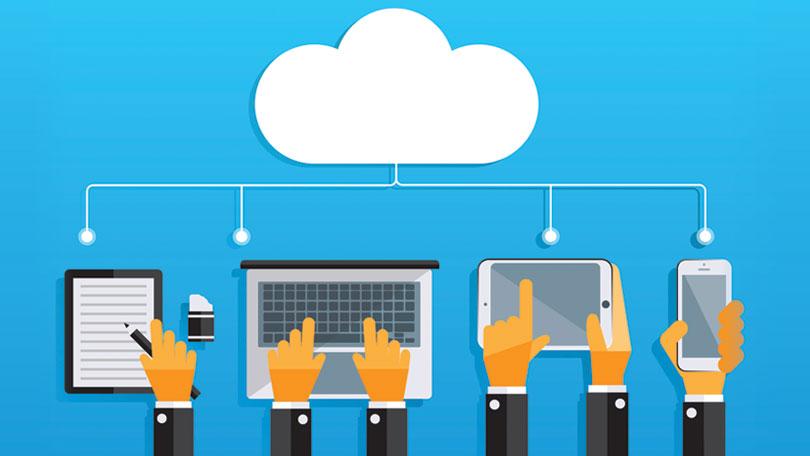 When choosing a hosting provider for your startup, consider the features that resonate with your company's goals. A reliable shared hosting package will include limitless storage space and unmetered bandwidth, a free domain name along with some additional perks. You must also consider reliability, automatic backups, and worthy customer support. Other bonuses that are offered are site builder, e-commerce tools, and marketing credits.
The Recompenses of Shared Hosting
Most of the shared hosting services offer modest, one-click installation/management options for their servers. This makes it easy to set up a basic WordPress, Joomla or Drupal blog or website. However, the possibilities provided are usually narrow to whatever the hosting provider decides to support. Shared Hosting packages bring along with it a lot of advantages. Few of the benefits are listed below:
Most of us already know that a Shared Server hosting is quite economical as compared to Dedicated Hosting, Cloud hosting and VPS Server hosting. Thus, this type of hosting is appropriate for personal blogging. a small business or a personal website. Shared hosting plan costs usually start at around $3.33/pm.
The hosting company is generally accountable for server administration and maintenance.
Customers are provided with a control panel (cPanel) that aids in easy website maintenance.
Hosting providers offer multiple email addresses at your own domain. You should also have the liberty to have more than one database.
Shared hosting plans come with round the clock management, maintenance and technical support which offers uptime reliability similar to plans like Dedicated and Virtual Private Servers (VPS).
Top Web Hosting Providers in the Industry
No matter your needs, here's a list of my recommended shared hosting providers:
Hostwinds
SMB-focused hosting's affordability with enterprise-level power, Hostwinds should be on your radar. The company is ofefrs finest service out there, giving you the speed and quality you're looking for. Serving U.S. and UK start-ups and small businesses. Hostwinds is known for their reliability, with a no-downtime guarantee to back that up, plus 24/7 technical support that quickly solves problems through live chat or phone. The great value for money is what makes most of their customers choose them.

Unlimited Bandwidth
Unlimited Disk Space
1 Domain
Plans start @ Just$3.74/mo
eUKHOST Ltd.
eUKHost is a well-established hosting company that delivers a powerful, proven platform with a wide range of web hosting solutions that's perfect for hosting for all types of businesses worldwide. The company offers top-notch support and are always ahead of the curve when it comes to their technology stack. Most of their plans and strategies are powered by features such as unlimited disk space, bandwidth, email accounts and more. They also offer their customers daily backups through R1soft's Continuous Data Protection. Superior redundancy, high availability within the network infrastructure, money back guarantee to ensure that your business stays up and running at all times. All this makes eUKhost a good choice for startups.

Some of the features include –
2 GB UK Disk Space
Unmetered Bandwidth
10 MySQL Databases
Free Domain Name
Dell PowerEdge Hardware
Plans Start £ 3.33/pm inc VAT
SiteGround:
Just getting started with your website or an existing average-size blog, personal, or business website? SiteGround offers all the crucial hosting features in their StartUp Plan you need to accommodate. It offers many hosting types, lots of performance-enhancing tools, and excellent customer service at a reasonable price. The StartUp Plan works well even for smaller online shops with a reasonable number of products. The solid security, customer service, and tutorials make Siteground an extremely friendly web hosting company for small businesses and new webmasters. The company doesn't offer month-to-month shared hosting options, however, you get a month trial available so you can try before you buy.

Some of the features include –
Free Daily Backup
Unlimited Email Accounts & DBs
SSD Storage
Free Website Builder
10 GB Web Space
One Website Allowed
PLANS START AT $3.95/MO.
Inmotion
InMotion shared hosting plans include unlimited email, storage, and monthly data transfers, which is a nice touch. What makes them a good choice is good uptime, excellent managed WordPress options, unlimited email with all plans and a lengthy money-back guarantee. Thanks to its numerous free add-ons, free e-commerce features and drag-and-drop website builder that are added perks to their hosting plans.

Some of their features include -
FREE Domain
2 Websites
Unlimited Disk Space
Unlimited Bandwidth
Unlimited Email
Marketing Tools
Security Suite
Plans start @ Just$3.74/mo
ipage
iPage offers robust features to build, market, and grow your website. Hosting your website with iPage goes beyond unlimited disk space, a free domain name and unlimited email addresses. Their comprehensive tools and training help you launch your entire web presence above your competition. The company also offers your own professional domain name with all iPage hosting plans for 1 year for Free and offer a 30-day money back guarantee. iPage also delivers many limitless features and value-adds & regularly puts its shared hosting services on sale.

Some of their features include -
Unlimited Disk space
Scalable Transfer / bandwidth
Unlimited Domains allowed
Unlimited MySQL databases
A2 Hosting
A2 Hosting offers the best web host solutions that are both blazingly fast and ultra-reliable. Since 2003, the company is offering best web hosting service that fits a range of hosting solutions bound to meet the requirements ranging from Shared, Reseller, VPS, Dedicated and everything in between. A2 offers three tiers of Linux- or Windows-based shared web hosting starting at $7.99 per month. Excellent customer service, terrific uptime, good money-back refund plan makes A2 Hosting a great choice for start-ups.

Some of the features included are as follows -
Great start for a single site.
1 Website
5 Databases
Unlimited Storage
Unlimited Transfer
cPanel Control Panel
Free SSL & SSD
Turbo
Anytime Money Back Guarantee
Plans Starting at £2.89 monthly
With the range of prices and fees, features and services, this list above list have hosting plans for every type of start-up. In case we have missed out any good plan that could benefit the start-ups, do mention in the comment below…