MSSQL DB-maintenance also needs implementation of multiple activities. However, unprecedented errors can hamper the database management. In that case, deploying Stellar SQL Database Toolkit ensures fast and accurate database and backup repair as well as instant password recovery. 
Whenever there is SQL Database setup in an organization, there has to be an initial draft and SQL-Admins must follow the suggested plan of action to conclude all maintenance activities with perfection. This plan of action also includes effective maintenance of database production. Let's have a look at the key areas that should always be addressed for database maintenance:
Manage Database and Transaction files

Try to eliminate Index Fragmentation

Ensure that data-stats are accurate and updated

Detect corrupt pages in Database

Configure a well-monitored backup strategy

Deploy the reliable Stellar SQL Database Toolkit
Let's further explain each point in detail. DBA Administrators and users should work to manage the settings related to maintenance and backup to minimize database corruption.
But what if the database gets corrupt even after performing all the relevant steps for maintenance and backup?
In that case, Stellar SQL Database Toolkit as a perfect backup plan comes to the rescue. It is an integration of three software:
Stellar Phoenix SQL Database Repair

Stellar Phoenix SQL Backup Recovery

Stellar Phoenix SQL Password Recovery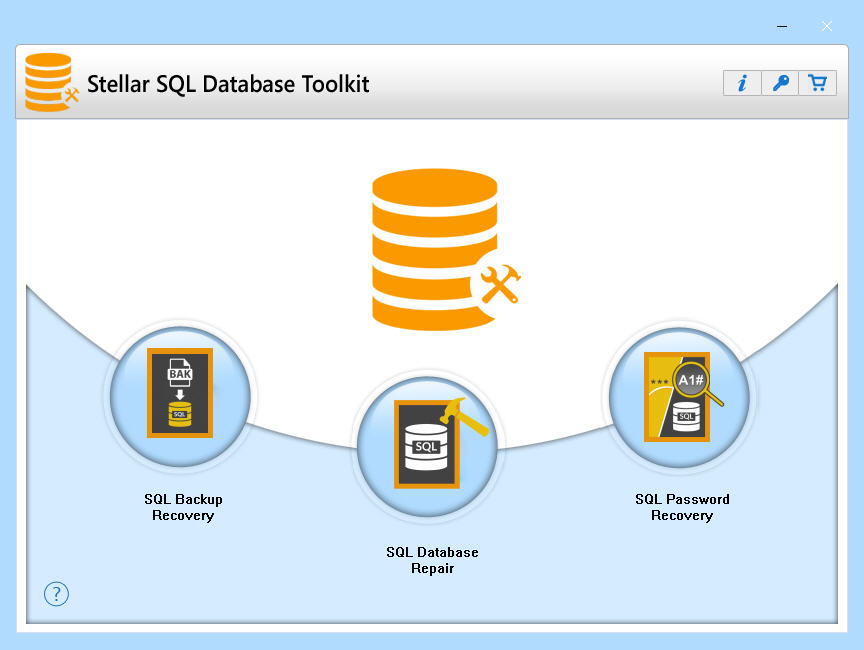 Let's check how this Toolkit ensures MSSQL Database Recovery:
Stellar Phoenix SQL Database Repair Software
Repairs corrupt and damaged SQL Database
When SQL database is hit with corruption, MDF and NDF files are rendered inaccessible. Database repair software which is the most crucial component of Stellar's SQL Database toolkit repairs corrupt MDF and NDF files. Also, recovers deleted records and save the scanned database files automatically. Some of the reasons that are responsible for database corruption include:
Hardware Problem

Bug in SQL server
Unexpected system shutdown

Operating System malfunction
Application crash
Virus attack
SQL recovery tool scans the entire SQL database and repairs the bit pattern to remove corruption and enable consistency in the database.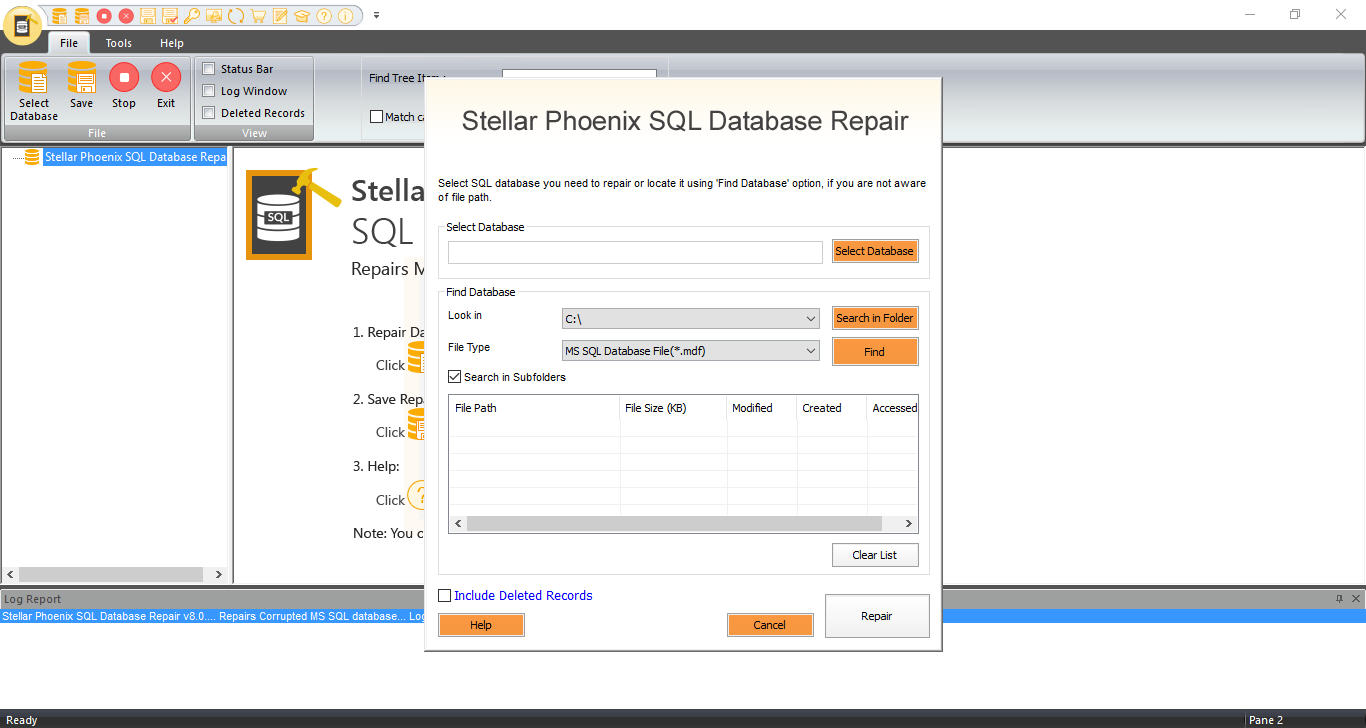 Stellar Phoenix SQL Backup Recovery
Fixes inconsistencies in damaged SQL database backup
Importance of backup is known to all DBA. If there is corruption in MDF file, then the SQL database can be recovered through SQL Database backup. However, sometimes .bak file also gets corrupt and user is unable to restore the database, as experienced in following cases:
Backup file gets corrupt due to corruption in MDF file

Unexpected system shutdown
Stellar Phoenix SQL Backup Recovery software is available as part of Stellar SQL Database Toolkit. This software recovers individual objects in SQL database and saves the recovered objects to a new database file at default location or any user-specified location. Subsequently, SQL database can be restored using SQL Database Management Studio.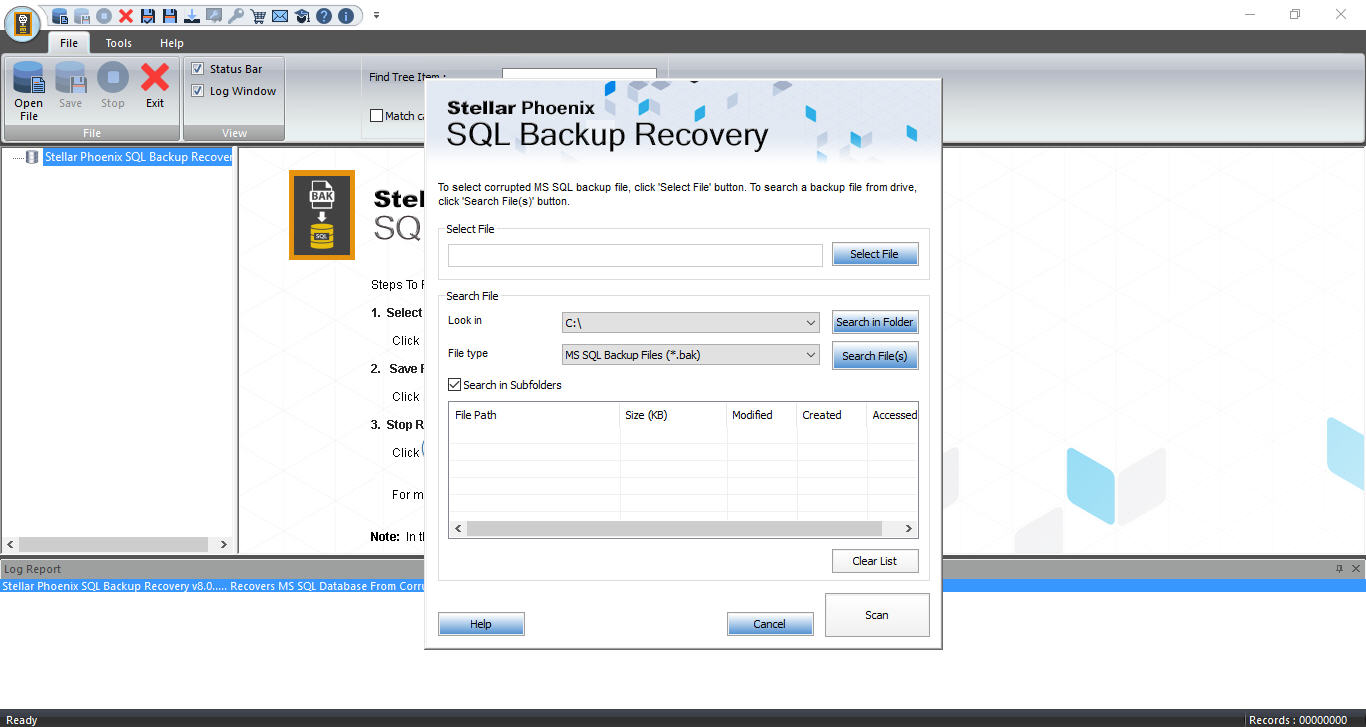 Stellar Phoenix SQL Password Recovery
Enables new Password setup
Password loss is a quite plausible when the disaster situation strikes. SQL Database password recovery is possible with the unique software component of Stellar SQL Database Toolkit. Stellar Phoenix SQL password recovery is a handy password recovery tool to change or reset the lost SQL server password.
Password recovery software does not ask for the old password instead it promotes setting up the new password, reconfirm new password and login to SQL database with this newly set password.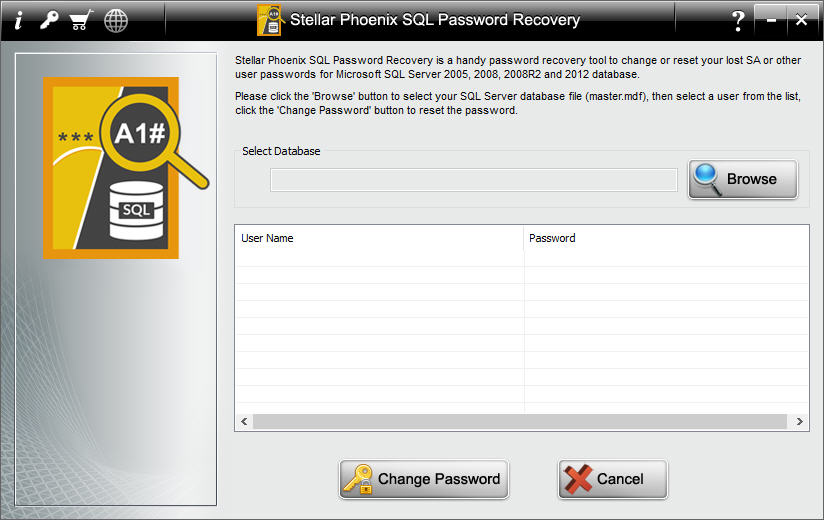 Stellar Phoenix SQL Database Toolkit is an all-in-one software toolkit designed to fix the problems faced by SQL Database Admins and is loaded with three unique software tools which enable user to repair database, repair backup file and set a new password.
Toolkit Features at a glance:
Stellar Phoenix SQL Database Repair
Stellar Phoenix SQL Backup Recovery
Stellar Phoenix SQL Password Recovery
Recovers password for System Admin and users

Recovers password for SQL Database Users

Supports SQL Server 2012 and earlier
Resolution steps for SQL Database Repair with Stellar SQL Database Toolkit:
To summarize
Data is big and grows every moment. It's complex and unstructured and a major headache for SQL Administrator but database management is never a pain point if an exact cure is known. Stellar SQL Database Toolkit, the All-in-one database management solution is a consolidation of comprehensive software to remove data-hassles and convert them into golden opportunities thus ensuring recovery in all critical situations including SQL server database corruption, inaccessible SQL backup file and lost SQL password.