Are you stumped by social media? Are you flummoxed by Facebook? Do you have a business that would benefit from some of the free marketing opportunities that social media offers?

You're not alone.
Instagram and Snapchat offer incredibly similar features, so which should you choose if you're looking to combat the social media arena?
Both!
Instagram and Snapchat have significantly different audiences, so understanding the demographics of both will help you make an informed decision about how to best get your message across.
Why are these platforms great for businesses?
There are millions of people around the world constantly checking their phones; hungry for quirky content. Social media is two-way traffic - it's not like dropping a flyer through a letterbox. The ultimate aim is to get your audience to respond, to engage, to share, and ultimately, to buy.
Instagram and Snapchat Stories are a free way of getting to the top of your follower's timeline. You can use them to encourage followers to take up special offers, show a human side of your business, and offer up guest spots on your feed.
If you could tap into a resource of a potential 800 million users, then why wouldn't you?! And advertising through these platforms shouldn't cost a great deal of money; other than your time and creativity.
Ideas coming up!
Using these platforms is about being content savvy, understanding who your audience is, and what they want from social media.
What is Snapchat (in 11 words!)?
a photo sharing network
photos last for 10 seconds,
then disappear
Who uses Snapchat?
Snapchat might certainly be less familiar to social media marketers than Facebook and Instagram, but its users share and watch more than 10 billion videos every single day. They have 200 million active subscribers around the world, with 100 million using it every day.
According to statista.com, the largest proportion of Snapchat users are 18-24, closely followed by 25-34-year-olds, then 13-17-year-olds. The users over 35 accounts for just 14% of the total.

What is Instagram (in 11 words)?
a video and image sharing network
more permanent,
with a timeline
Who uses Instagram?
Instagram has over 600 million users worldwide, so in comparison, has the much larger total audience. When Instagram introduced Instagram advertising, it became a critical space for businesses to thrive. There are plenty of ways of using Instagram's free features, however.
Instagram has a higher percentage of older users while remaining most popular among Millenials:
59% of all 18-29-year-olds (who have internet access) use Instagram;
while 33% of 30-49-year-olds and
18% of 50-64-year-olds are also Instagrammers.
8% of people over 65 use the platform.
Features
There are a wide variety of features available on both Snapchat and Instagram that helps elevate a simple message in a super-simple way.
Instagram Stories are the most significant, but there is a list of other features that are certainly worth exploring to make your social media campaigning really pop, including Direct Messaging.
While Direct Messaging can be effective, over-use feels spammy and is unlikely to achieve long-term engagement.
Face Filters are available on both platforms and present lots of opportunities to have a bit of fun with your images - potentially converting a dull image into a striking one. Face Filters aren't going to be right for every business, however - they certainly appeal to the youth market, but may not cut the mustard with an older audience.
Some companies who have thrived on Snapchat
Snapchat Stories was introduced in 2013 and provided brands with the opportunity for a longer engagement opportunity, lasting for 24 hours rather than the usual 10 seconds for standard Snaps.
Sour Patch Kids
Sour Patch Kids are aimed at the younger market and gained popularity by staging a variety of public pranks and offering outfit contests that got users to directly engage with the brand.
They employed Vine star, Logan Paul to take over @SourPatchSnaps for a week, during which time he posted a variety of 90 seconds comedy clips that promoted the brand. The campaign gained @SourPatchSnaps 120,000 new followers.
FeatSocks.com
FeatSocks might just be a sock brand, but they've made Snapchat their favoured platform for directly engaging with their followers. They use it to post special promotions, which their followers need to take a screenshot ("snapping") of to cash-in on the offer.
Snapping a Snapchat update is a way to directly engage a response in the user. The key is to create regular, relevant and exciting interactive content that keeps the brand fresh. Being a visual medium, it's important to monopolise on great imagery and stand-out content.
Mashable
Mashable uses Snapchat as a source for live reporting. They use their news-report style posts to connect their followers to events that they are promoting and are of interest to their followers.
Some companies who have thrived on Instagram
Instagram has become the go-to platform for fashion and tech brands, among others, aiming to access the fashion conscious 18-29-year-old audience. Instagram pretty much "borrowed" the Snapchat Stories feature back in 2016 and have seen great results.
Moon and Lola
Moon and Lola have embraced the Teaser Sting in the Instagram Stories feature. One of their most notable campaigns helped launch their hoop earring range, with 3 pictures and a text overlay.

Providing little information, but being clever with the visual medium, they run campaigns that encourage the user to engage.
L'Oreal
Another company monopolising on the free Instagram Stories feature is L'Oreal, who have used high-quality imagery and brand-specific text fonts to promote new lines while reinforcing the calibre of their brand.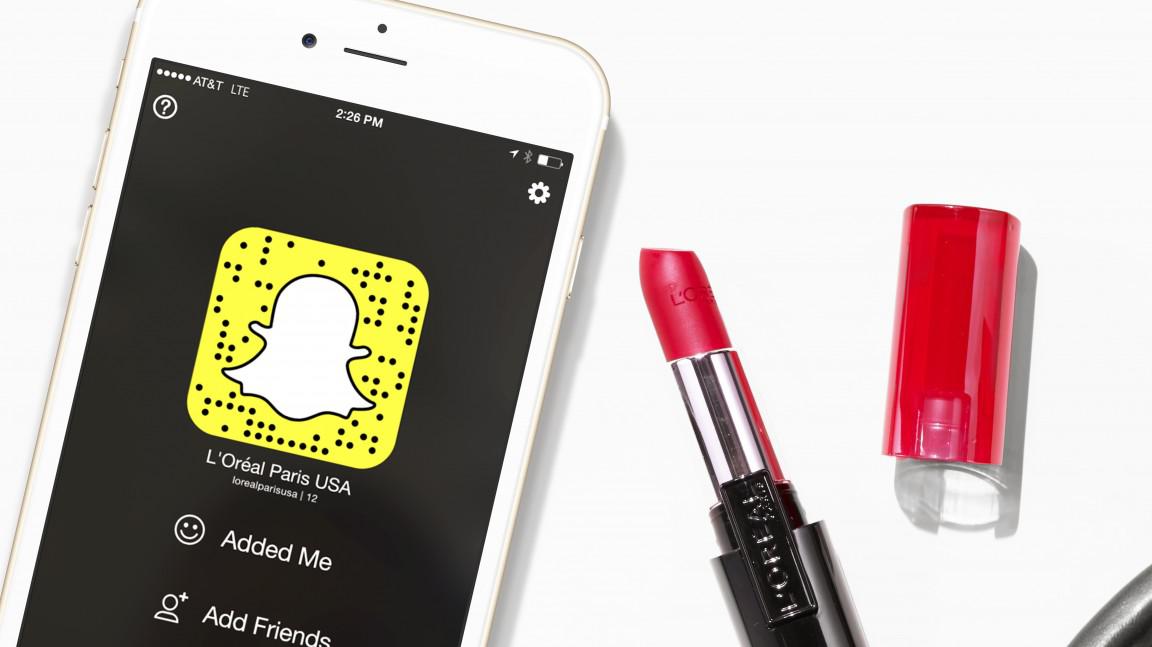 Hello Fresh!
"Hello Fresh" has used the Instagram Stories feature to entice Call To Action, by employing Instagram's "swipe up" option. Using a combination of blank background texts and images, they've used Instagram to build up their following and promote their products.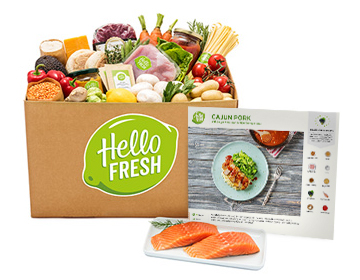 iGaming sites
Online gaming is big business, and there are lots of ways of engaging with an audience that can send traffic your way. Online casinos and virtual slot machines are great fun because they're completely interactive, and a great way to monetise engagement.
Playojo.com use Instagram to promote their jackpot news - spreading the word about winners to encourage website visits and new followers of the service.
Get social
If you're new to social media marketing, it can be a world of confusion. Sign up and observe how people use both platforms - it's the best way to learn.
Put yourself out there with Stories and updates. You'll be surprised at how responsive your followers can be if you offer them something worthy of their time. Borrow the tips included in this article - they're a great starting point. And develop a brand of your own.
If you're new to these platforms, you won't have any followers to start off the process. Sign up, start following others, and they'll follow you back.