Check out the easy way to Export Thunderbird to MS Outlook. It can be done effectively by using manual method and if you are not much into coding then you can definitely try the third party tool for the conversion.
MBOX is a file format which is supported by Thunderbird, Apple Mail, and Mozilla email clients to store email files in a Windows based Operating System.
PST (Personal Storage Table) is the file format supported by Microsoft Outlook to store the email files. Most versions of Microsoft Office include the Outlook application which can also be used for email communication. It is also available as a standalone purchase for desktops.
Thunderbird is the open source "free" application that is also supported in Windows, Linux, and Mac OS. Many users find Microsoft Outlook to be more interactive and secure when compared to other email clients. Outlook comes with regular updates (both free and paid) as well as a wide range of useful add-ons.
These are prime reasons why many users are more inclined to switch to using Outlook for their email needs. There is no doubt many more reasons to switch from Apple Mail over to Outlook, but below I will share some of the more common reasons for migrating from an Apple Mail "MBOX" format, over to Outlook "PST" format.
Main Reasons to Export Apple Mail to Outlook (Thunderbird to Outlook)

Antispam Functionality - Outlook helps its users to prevent emails from virus and other malicious attack vectors with its built-in Antispam functionality.
Password protection - Outlook supports full encryption for its email content by storing all emails and attachments in PST format.
Language Support - More than 90 languages are supported by Outlook.
Wide compatibility - Easily run and installed on any Windows operating system.
How to Export Mac mail into Microsoft Outlook?
If you choose to opt for a manual conversion method, Migrating Apple Mail files into Outlook requires a two-step process. Both processes include some steps which will be covered here. These steps help you to migrate your email files from Thunderbird or Apple Mail which run on Windows to Microsoft Outlook, which is the inbuilt email application released by Microsoft. Basically, these steps work on Windows.
-- Export Mac Mailbox (Thunderbird mailbox)
Launch Mac Mail
Select the files created by Thunderbird (.mbox or.eml)
Select all emails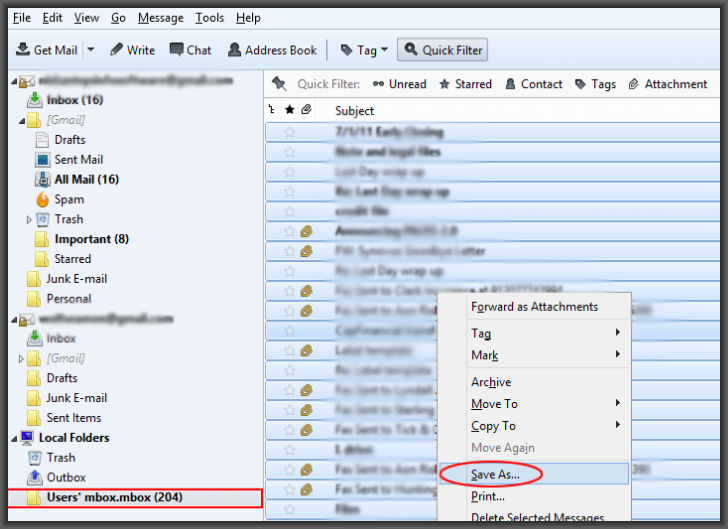 Right-click, then choose the "Save As" option
Choose a destination folder and save the files in .eml format
Done
--Import Mac Mailbox into Outlook's proprietary PST format (Thunderbird files into Outlook files)
Open MS Outlook on the same system
Select the File menu
Select Account Settings
Switch to the Data files tab
Select ADD
Select PST files from given options

Choose your destination folder and save the files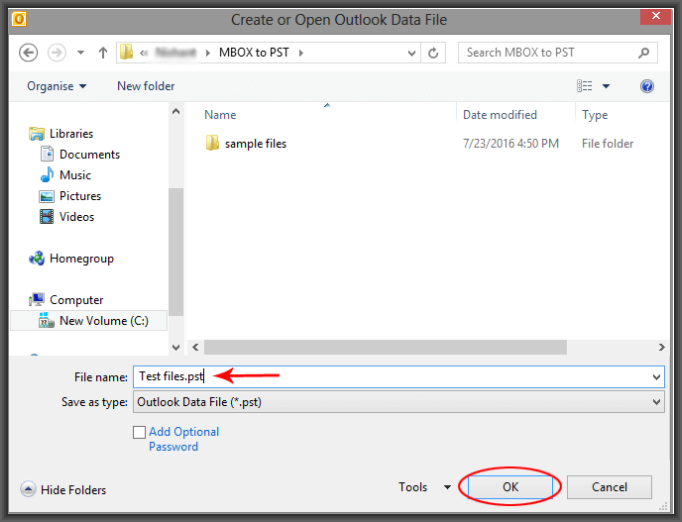 Go to Windows File Explorer and locate the folder you exported to in the previous step
Or just Drag and drop the files in Outlook profile from the destination where Mac Mail files were saved by you
Wait until emails have been transferred from MBOX to PST
Conclusion
If you think that this is not easy for you as you are not technically strong then you can go for any third-party tool available online such as "Stellar MBOX to PST", "Systools MBOX to PST" or "SysInfo Tools MBOX to PST". But as a tester to these steps, I can give the full assurance that you can easily export your mac mail files in Outlook without harming the original content.
I hope this piece of knowledge will help you to some extent!