Adding awesome vector clipart to LibreOffice

I am an ardent software and business systems developer who will go above and beyond to provide impactfull business solutions
Published:
Browse All Articles
> Adding awesome vector clipart to LibreOffice
I was recently poking around with LibreOffice and figured out how easy it is to add great vector clip art to one's own LibreOffice gallery collection.
My experience with both LibreOffice and the site that provides so many awesome clip art images in vector and many other formats was so pleasant, I figured I would post this tutorial to give them both some love.

Step one in the tutorial is where we download the vector images we want to add to our gallery. This is where flaticon.com comes in. They have over six hundred thousand icons - all of which you can download in multiple image formats including [.png .svg .eps and .psd]
Many of the icons are available with their free account but you can get full access to a richer set of icons with their premium plans. Plans range from about $7.50 to $9.99 per month at the time of writing. If you like their work, consider getting one of their premium plans.

Once you are on flaticon.com, if you are a free user look for one of the icon packs with the [S] in the top left corner - this means the pack is available for free. Icon packs are saved as zip files by default, so you will need to unzip the folder to a familiar location on your hard drive such as your Photos folder if you are using Windows - as I am doing in this tutorial.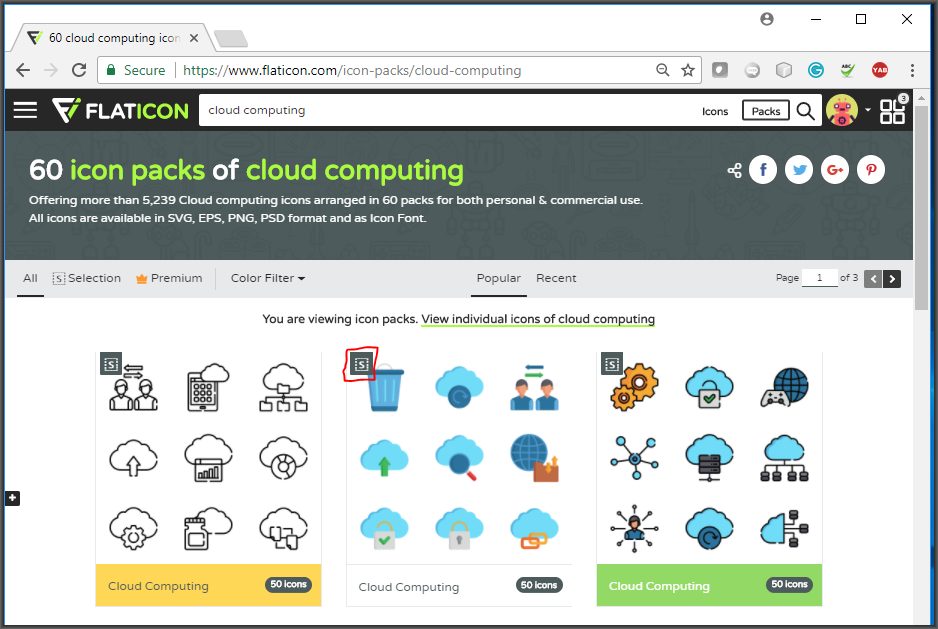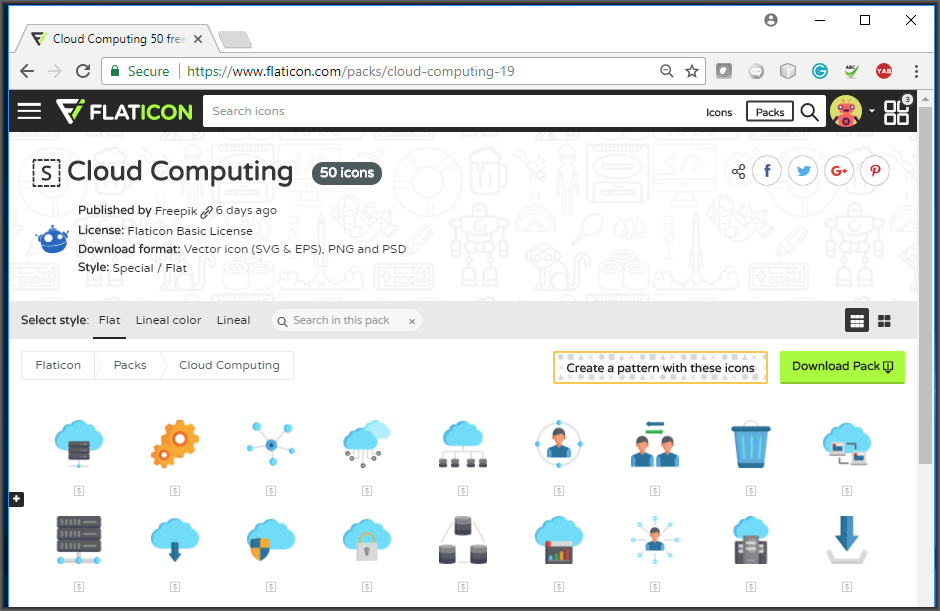 With the folder unzipped, you are now ready to fire up LibreOffice. I am using LibreOffice Version: 5.3.4.2 (x64).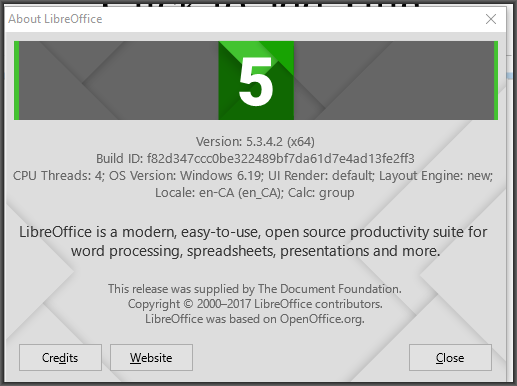 Select [View > Gallery] ... The gallery panel should appear on the right side of the window.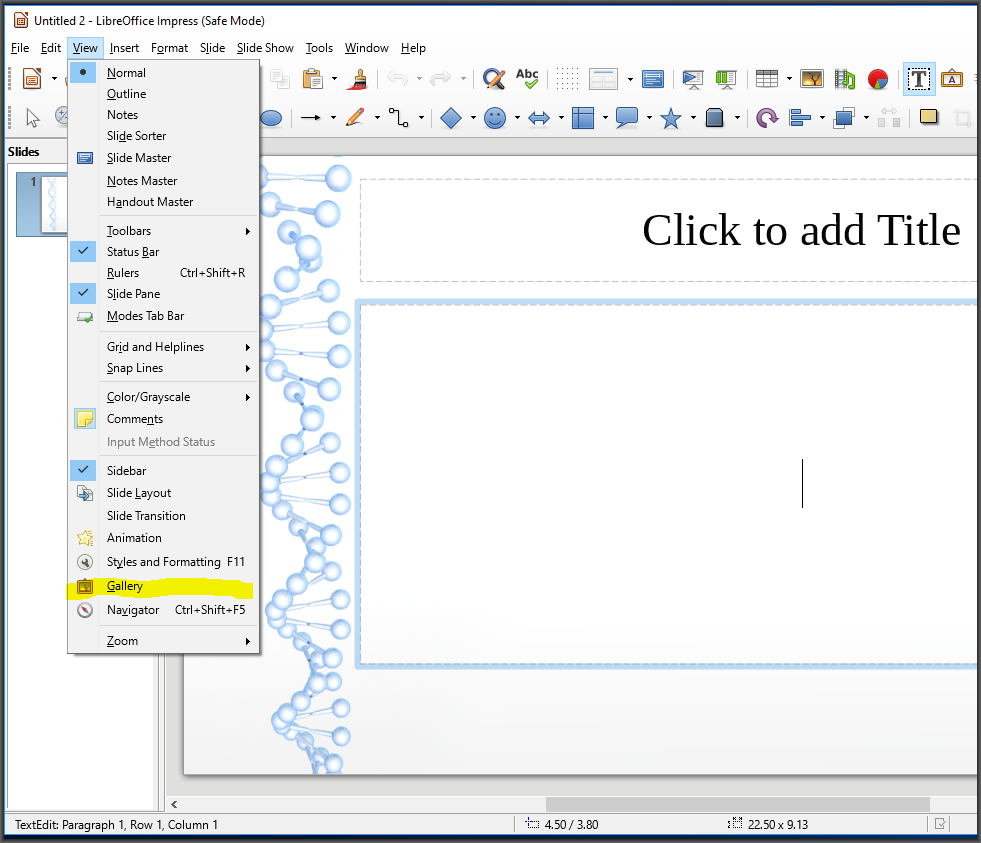 Select [New Theme...] at the top of the gallery panel ... The new theme dialog will open in the centre of the screen.
Enter a meaningful name for your collection - I named mine "Digital Marketing" - then select the [Files] tab at the top.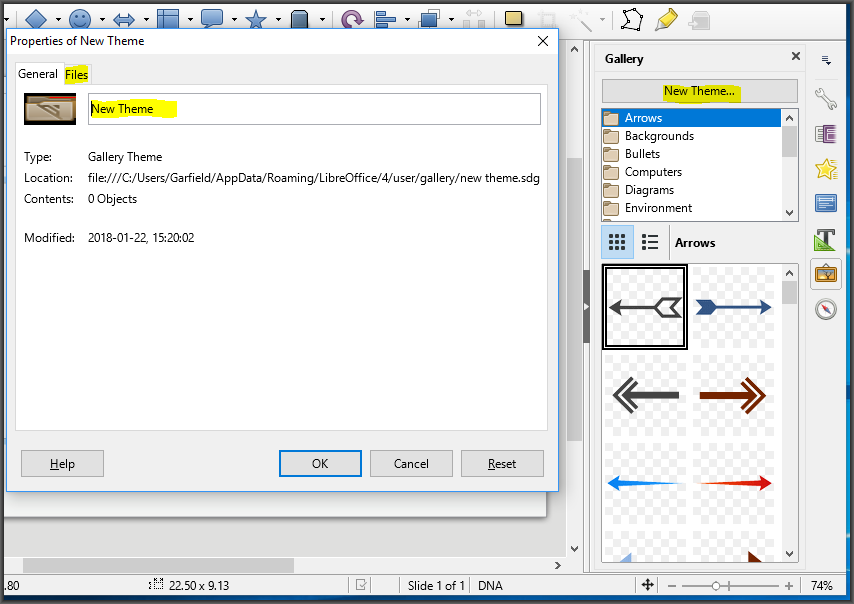 Click on [Find Files] and browse to the svg subfolder in the location where you unzipped the icons folder in the earlier step.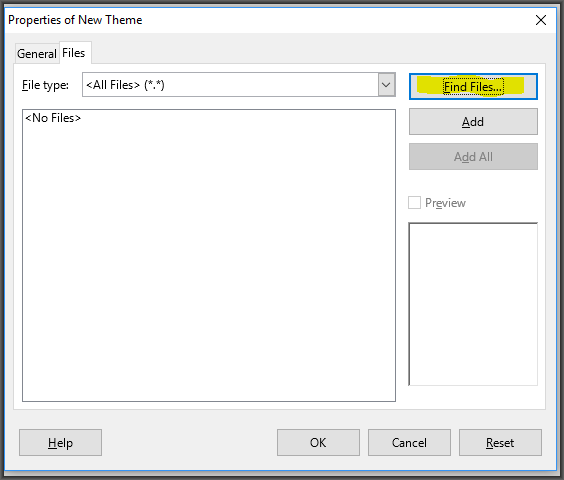 You should see all the .svg files listed in the left side of the dialog box. Press the [Add All] button and give it a moment to do its thing.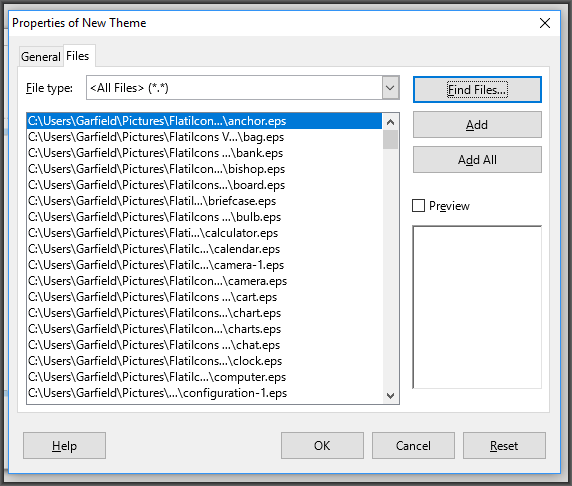 On completion, the tiny message box will disappear and the list of SVG files on the left will be empty again. Click the [OK] button and you are done!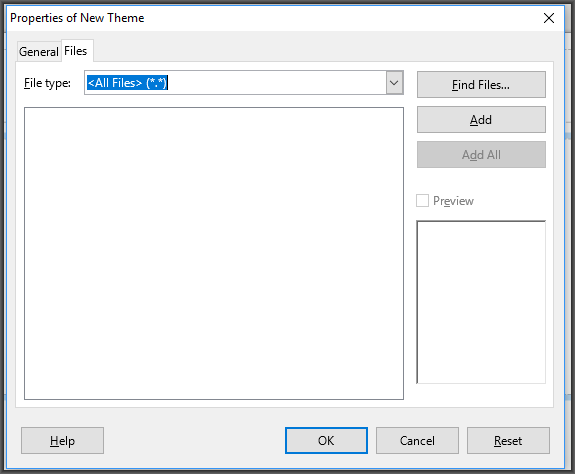 To test that everything went well, traverse the list of themes in the gallery panel and locate the collection you just created - "Digital Marketing" in my case.

Drag an icon onto the page and resize it. If you did everything right, you should now have some stunning icons in your gallery with which to decorate your documents to your heart's content.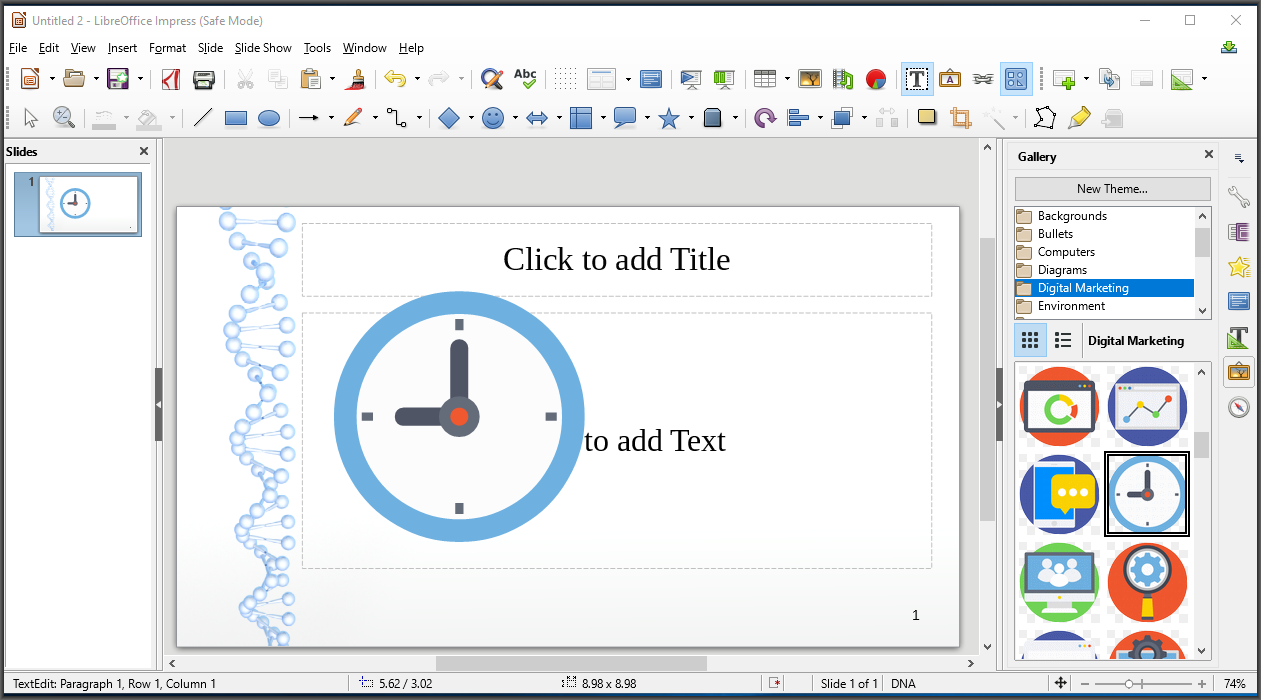 Thanks again to the LibreOffice and the FlatiIcon teams for all their hard work.

Cheers!