This article provides a step by step guide (with screenshots) showing how to create a new local (test) Administrator user profile in Windows 10 for troubleshooting purposes, and then how to remove it.
Quite often, problems you're experiencing in Microsoft Windows 10 (or a program you've installed) could be a result of a corrupt user profile. As a result, experts at Experts Exchange may ask you to create a test user profile to see if that resolves your problem.
As I frequently see "how to create a new user profile?", "Is it safe to do?", "will I lose my files?" and so on being asked at Experts Exchange, I thought I'd write this article.
A multitude of different web links is often given to various articles on the web showing how to create a user profile. Links that sometimes include irrelevant information that could confuse an inexperienced asker.
This tutorial includes "step by step" illustrated instructions so that question-askers can be referred to instructions hosted on Experts Exchange in the event they need detailed information about creating a new user profile for testing purposes.
Note that everything in this tutorial is both safe and reversible.
On with the show...
How to create a new Local User Profile
1. Press your Windows Key, Type Settings then click the Settings Trusted Windows store app search result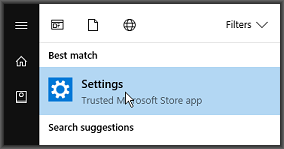 2. Click "Accounts"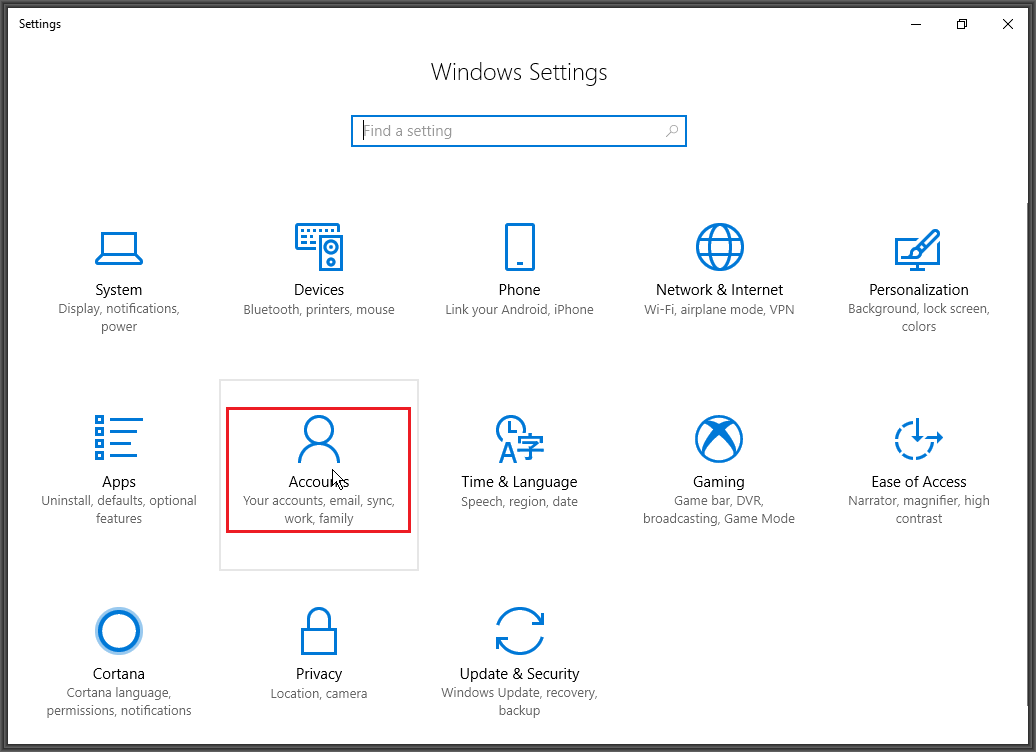 3. Click "Family & other people" on the left-hand side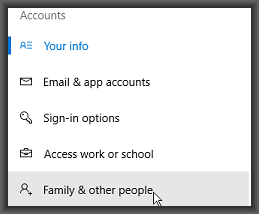 4. Click "+ Add someone else to this PC"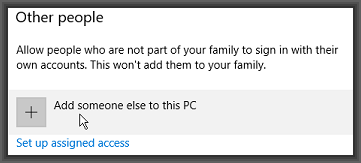 5. In the "Microsoft account" window that opens, you can enter your Microsoft account email details and click the Next button to start creating a new Online Microsoft Account user profile, but for troubleshooting purposes, I always suggest creating a "Local" profile account instead.
It's quicker for testing purposes and if you find that a new profile does indeed solve your problem, you can go ahead and remove this profile and create an online (Microsoft Account) profile that you will want to keep instead. This will be covered in another article.
To create a new "Local" profile account with administrator access, click the "I don't have this person's sign-in information" link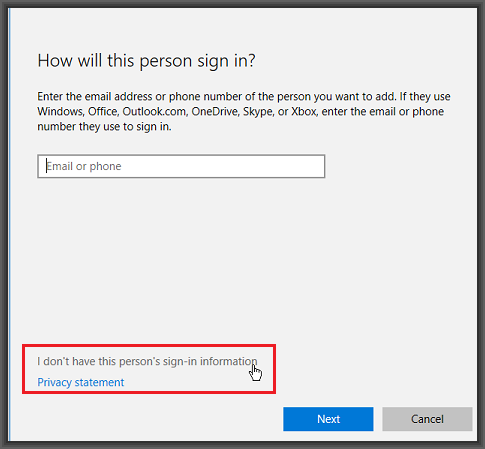 6. On the next window, click the "Add a user without a Microsoft account" link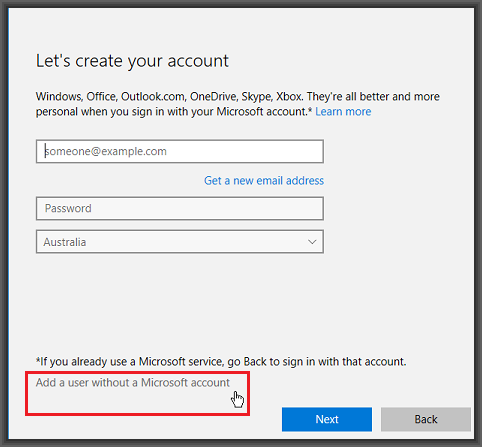 7. On the following screen, we are going to create a name for this particular profile.
a) A name in the "Who's going to use this PC?" box - Test_Profile for this example
b) A password in the two "Make it secure." boxes
c) A password hint so you don't forget
While a password is strictly not necessary for a local profile account, I suggest never creating a test profile without a password. If you need to continue troubleshooting and forget to remove the test profile account, you will have created an unnecessary security hole in your setup, so make the few seconds effort to put a password in and keep your system safe. Once done, click Next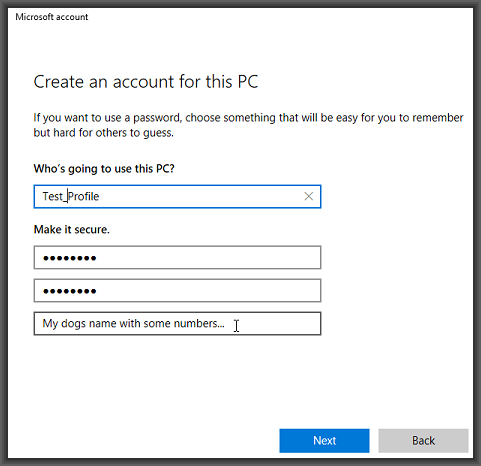 You will have a new "Local account" - or "new profile" with which to log into Windows with. Before you do though, there's one more step I suggest you do.
8. Click on your new Test_Profile name and then click on "Change account type"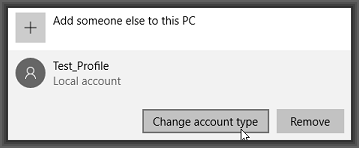 9. From the "Account type" drop arrow, change "Standard User" to "Administrator" and click the OK button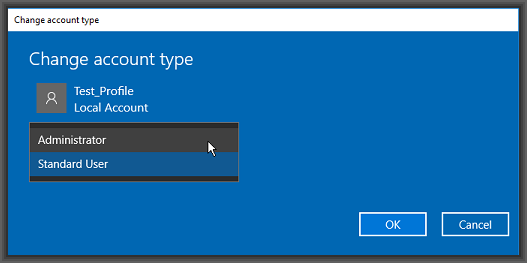 10. You will now have an "Administrator - Local account" for testing purposes as shown below.

To use this account, simply restart Microsoft Windows 10 and select the new Profile name you've just created. Put in your password and test as per the Experts instructions.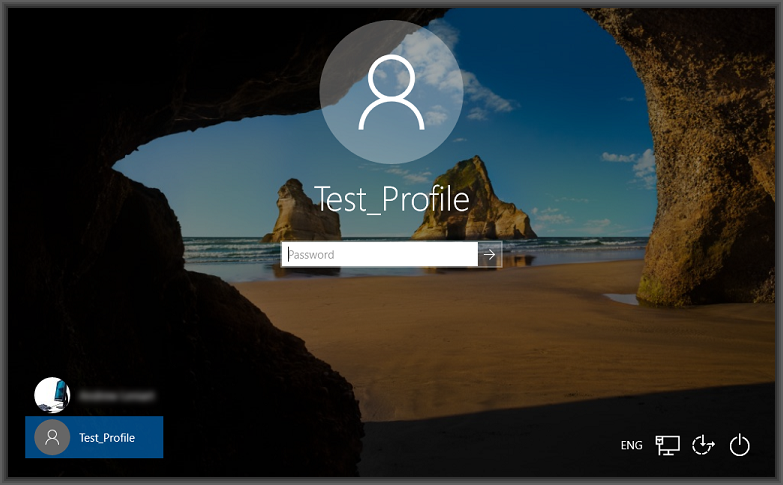 Note: You will need to allow sufficient time to allow windows to configure the new Test_Profile at first login. This shouldn't take more than a couple of minutes at most.
Testing the new Profile
Ok, so you've now created a new user profile as suggested by experts in order to eliminate a corrupt user profile as being the cause of the problem you're troubleshooting, you've returned and answered any additional questions asked by the experts but found that a new profile didn't solve the problem you were having.
Time to do some cleaning up. Let's now "Remove" the Test_Profile from our system so that it's not taking up space unnecessarily.
Note: Assuming space isn't an issue for you, there is no harm in leaving it there for future testing purposes if you like.
The Test_Profile didn't solve my issue - now what?
Restart Microsoft Windows again and log in with your original profile.
1. Click start and type "Settings" as per Step 1 shown above
2. Click "Accounts" as per Step 2 shown above
3. Click "Family & other people" on the left-hand side as per Step 3 shown above
4. Click once on your Test_Profile account and then click the Remove button.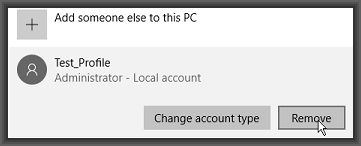 5. Confirm that you want to delete this account in the requestor that pops up by clicking the "Delete account and data" button.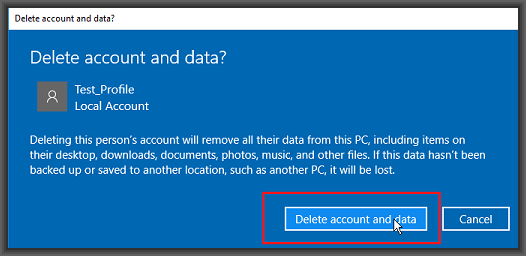 Windows will now go ahead and remove the Test_Profile account you've created, freeing up any space taken up by the account. You can verify that it's gone by simply opening Windows File Explorer and checking the This PC > Local Disk (C:) > Users folder.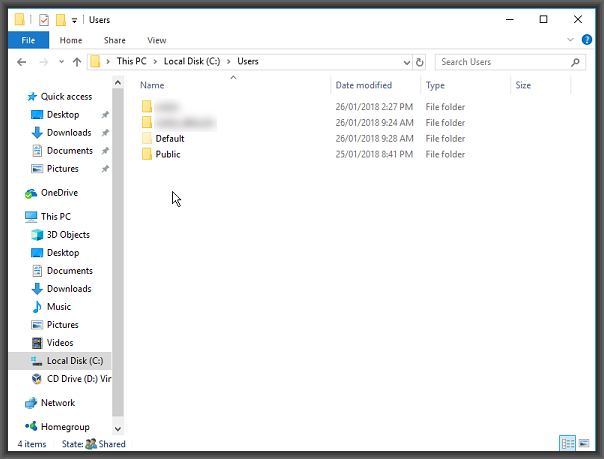 That's it. You're done.
Wait. The new profile DID solve my problem - now what?
If creating a new user profile did indeed solve the issue you're having, it's highly likely that you have a corrupt user profile in Windows. Troubleshooting and trying to fix corrupt user profiles is so tedious, that even Microsoft Support will tell you it's far quicker and easier to just create a new user profile. You need not lose any files or information in doing just that.
The steps for creating a new Online Microsoft Account user profile are very similar to creating a local test profile, with a few different steps. That is covered in a separate article, along with transferring all of your files and settings over to your new Online user profile. Click Here to be taken to the next article in this series.
Differences between a Local and Online user profile
For those wondering what the differences are between a Local and Online Microsoft account user profile, that question is answered very well in the following two articles.
Microsoft Account vs Local Account on Windows 10
The Difference between Local and Microsoft Accounts in Windows
Click Here to read my next article - "Create a new Microsoft Account User Profile in Windows 10" - where I also show how to transfer files from one profile to another...
Need more support on this topic?
You are encouraged to use the "Ask a Question" feature of Experts Exchange to ask for more help. I monitor asked questions at EE in an expert capacity and will be glad to offer additional assistance, as will many other experts on this topic.