Are you an IT professional responsible for a public computer (Class PC, Library PC, Hotels, Internet cafe, Kiosk, etc)? Do you have headaches maintaining them and removing all the junk left by users? Are they affected by viruses every day? Then bring a big MUG of coffee and enjoy this article.
Introduction:
Nearly everyone nowadays has a mobile device, tablet and even laptops (yet laptops are considered old fashion!). But there are times you need to use a computer in the Library to search for books, as an instructor who uses a class pc for presentation or even kiosk pc in some places. This is not an issue for you, but its a big matter for the IT person responsible for such computers.
Public computers are very risky, because anyone can work on them, and usually policies and restrictions do not apply to them. Imagine an instructor who will give a lecture at class today, and he brought his presentation on a USB drive (it was plugged into his home computer, which may have a jungle of viruses and malware on it), and YES, he brought these viruses to you.
Action Plan:
In order to solve this, you need an action plan for public computers and in order to protect them. You can easily deploy an image on it (Check my course here) and we are done. but think about it: you need to do this continuously every week in order to maintain this computer in a clean state, but what if you have 10 or 20 or more public computers?
The Idea here is to create a "Start Point", in which, whatever the user does on that computer, when I restart it it will be back at the start point! Cool, right? So if the user logged into his email and left it open without signing out, downloaded files here and there, installed software that contains malware and bombed your computer. No worries, do a restart and its back to the start point.
Software available:
There are many pieces of software used for this:
Why Reboot Restore RX?
First of all, its FREE! In the past years Reboot Restore RX has received many high ranking and has been recommended to be piece of state of the art software. As mentioned above, the PRO version has advanced options, but the free version is more than enough for basic computer protection.
Another excellent feature for Reboot Restore RX is creating the start point (from here on in I will refer to it as the BASELINE), the baseline can be created or updated with one click when you want to make a modification. I used deep freeze before, the issue was if you want to do a modification, you need to unlock and restart, and after you make your modification, you need to lock and restart! too many restarts.
Lets Start!
STEP1:
At this point, you should have the computer prepared, with windows installed, software installed and updated. Since the reboot restore will bring you back to the baseline, so there is no need to have antivirus on the computer.
STEP2:
Since this is a public computer (from my point of view), there is no need for username and password. We will have an administrator account, and a user account (auto login). Let's create the user account by right clicking computer - manage, click Local Computer and Groups on the left, right click users and selecting new user: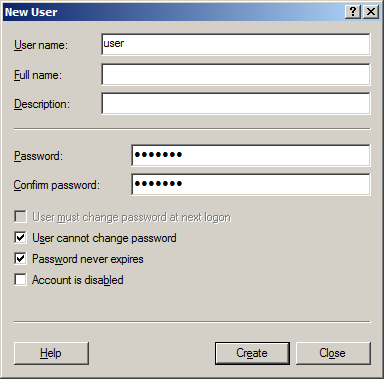 IMPORTANT NOTE: MAKE SURE TO TICK (USER CANNOT CHANGE PASSWORD)
Now, in order to make the user account auto login into the computer, run the following command:
Start - run and type control userpasswords2
A windows will appear: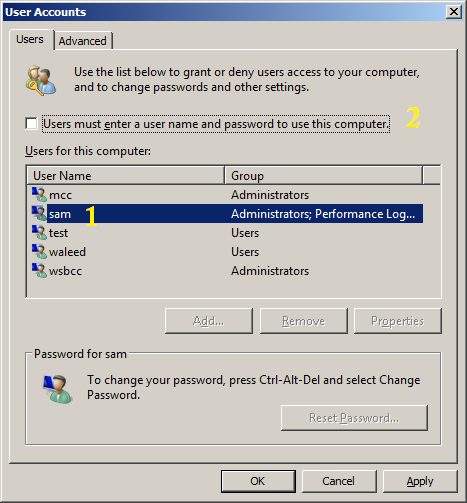 Here, do the following steps:
Select the user you want to auto login
Remove the tick on (users must enter a user name and password to use this computer)
In case the user have a password, you'll be prompt to enter it
Click OK
now restart the computer, you'll note that it will automatically log in with the user account we specified.
STEP3:
Now, the big step. Log in with administrator account (if the computer booted into user account automatically, log off) download reboot restore from here (you need to register with valid email to get the download link): http://horizondatasys.com/download-form-reboot-restore-rx-free/
Installation: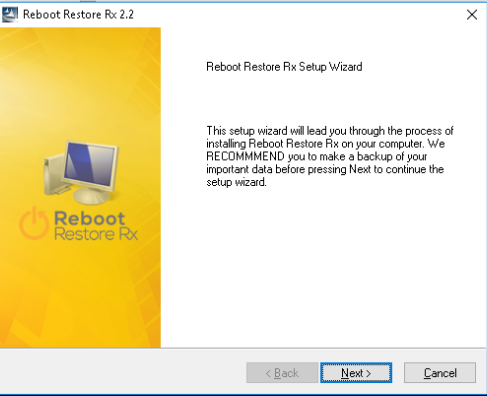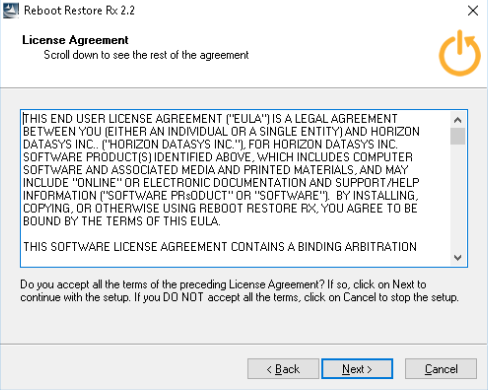 In the image below, select the partition you want to protect and create a baseline for it.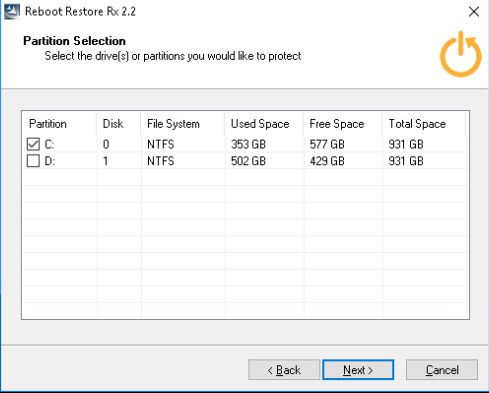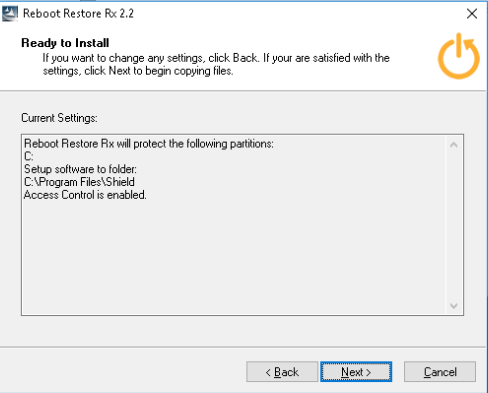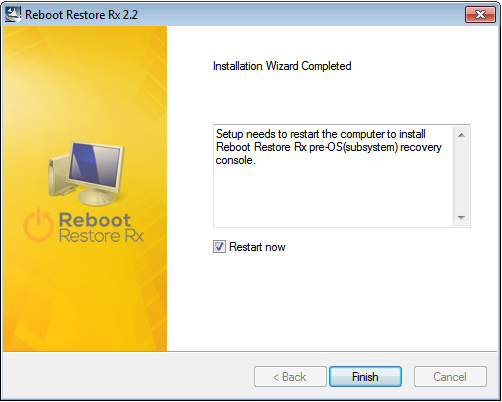 After installation it will ask you to restart. When restarting, you'll notice a new windows and counting bar appearing before Windows loads up. and that's it! Reboot Restore RX is now installed.
UPDATING BASELINE:
If you want to update the computer or modify it, you need to unlock the computer, modify and then lock it. when you lock it, reboot restore automatically updates the baseline.
When you are in the user account, you won't find the reboot restore icon in the taskbar. you need to log off and log in with administrator account, and you'll find the icon of reboot restore in the task bar. Just right click the icon and click DISABLED, you'll notice the color changed from orange to gray.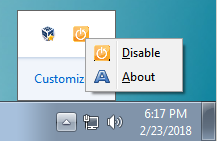 Now you can modify, update and do whatever you want to do. When you finish, do the same and choose ENABLE to update the baseline and enable reboot restore on this computer.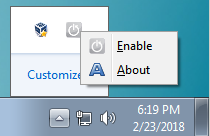 ---
So by now, your public computer is ready for action. and no worries anymore. you can sit down and relax while the user does whatever he wants on the computer, knowing when he restarts it, it will be back as you left it, clean and clear.
REBOOT RESTORE RX vs REBOOT RESTORE RX PRO
Reboot restore does basically what you, for free, but you might wonder, what extra features does the pro version have?
Below is that chart mentioned on Horizon DataSys website: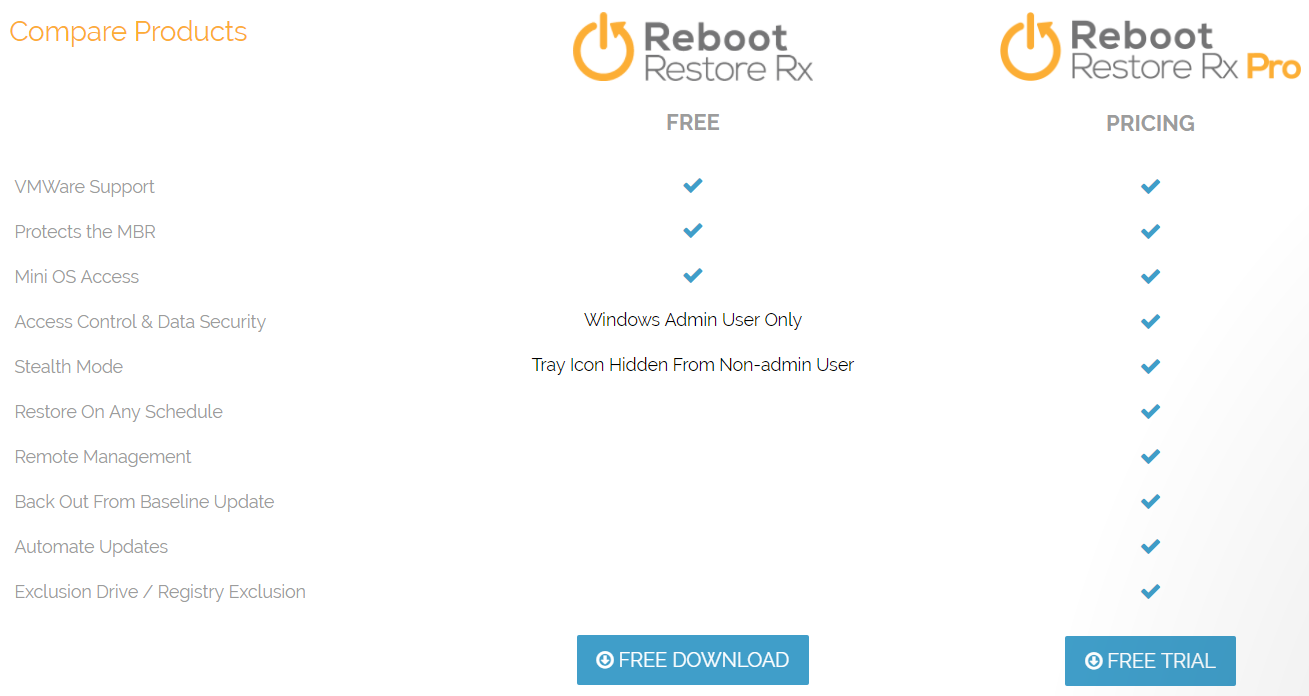 Also here some of the features on the pro version as mentioned on the company website: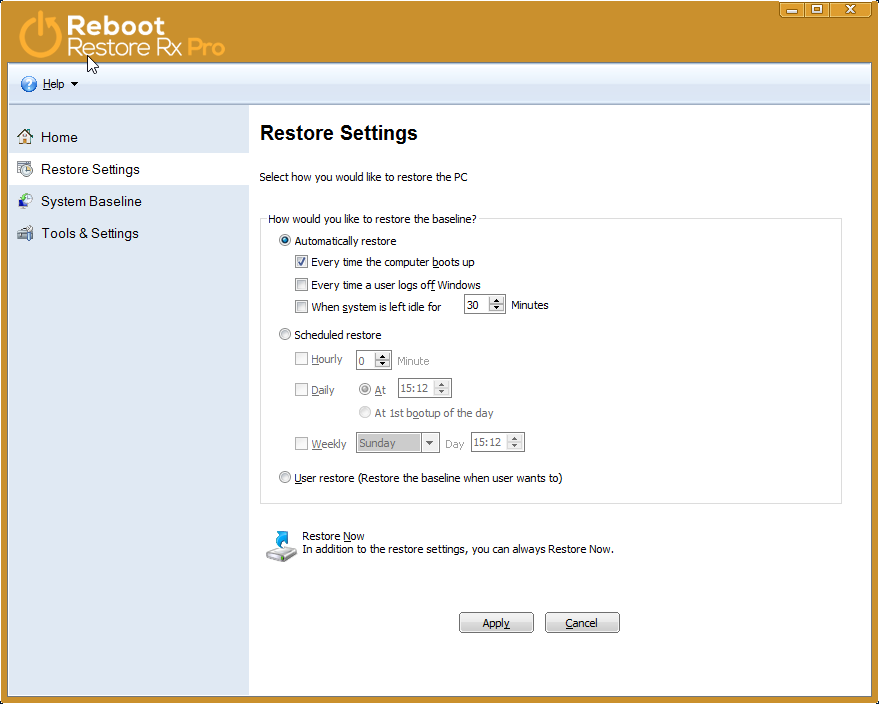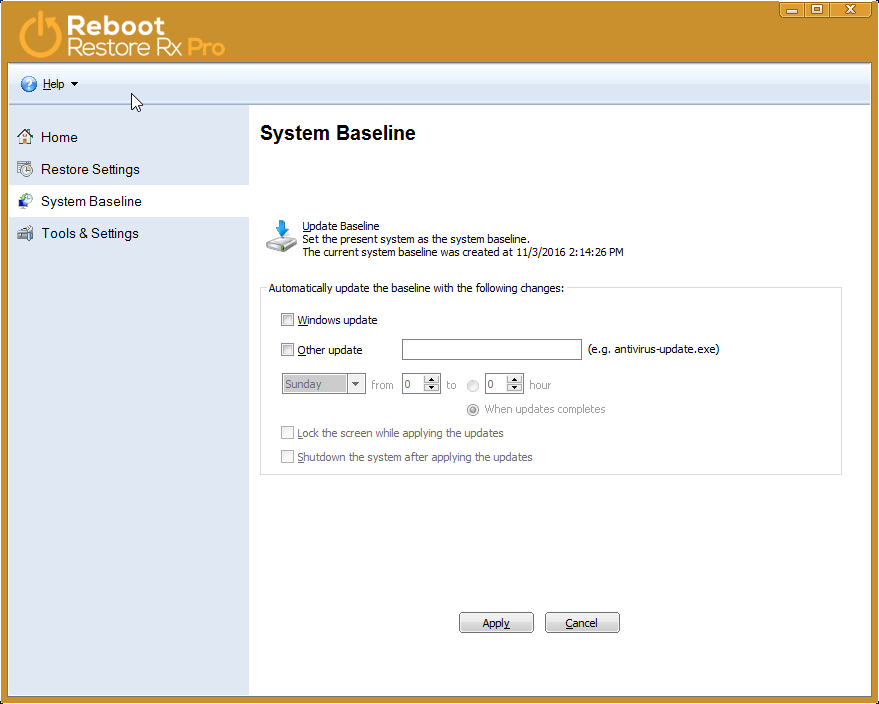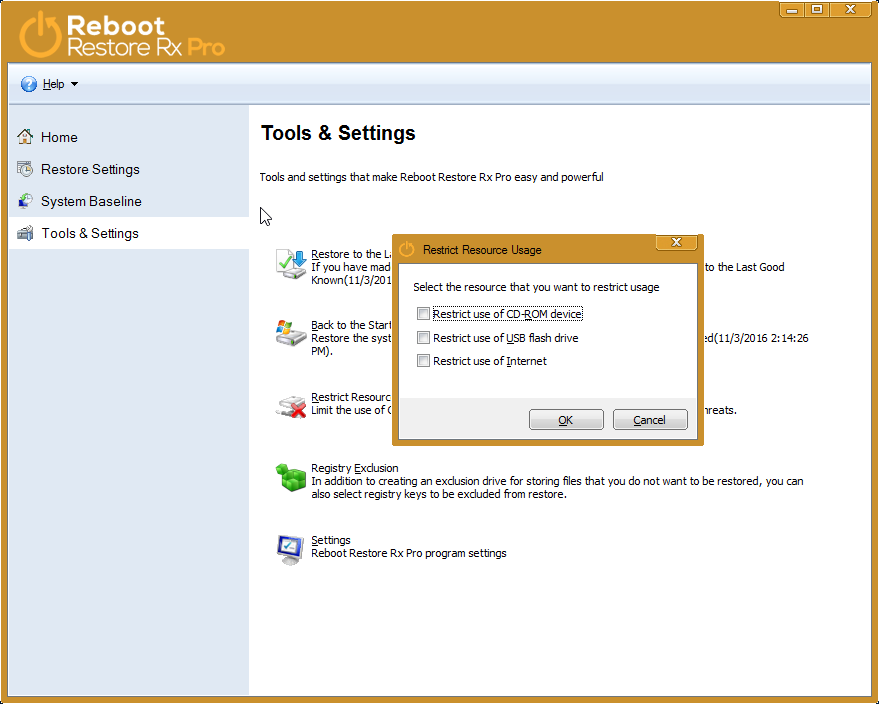 Conclusion:
As mentioned earlier, whether you have internet cafe, class PC, conference room PC, or hotel's public use computer, Reboot restore RX can save more time than you could imagine, no troubleshooting anymore, no cleaning anymore, no virus and malware cleaning anymore, no privacy and information stealing from customer anymore. Use this software and enjoy your day.