In this article, I will explain how to fix your GoToWebinar and Marketo sync error, along with tips on how to not lose your registration data.
Picture this: You're checking your webinar registration count in Marketo and it's not updating in your GoToWebinar account. It's a dreaded error that has been stumping marketers using Launchpoint in Marketo to sync to their GoToWebinar account.
The explanation on why this occurs is actually a simple one. It could be your password has recently been changed in GoToWebinar, the credentials were reset, or your token has expired. Either way, don't stress. It's an easy process to get your sync working again.
Navigate to Admin>LaunchPoint>GoToWebinar
Re-login with your current credentials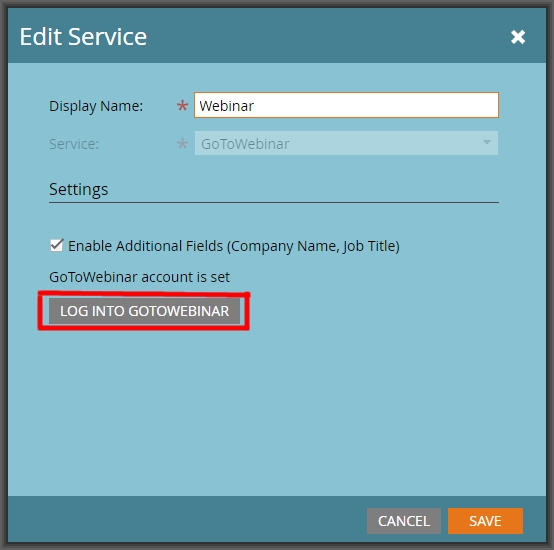 I've seen occasions where this simple fix fails to let you log in. In that case, you will want to troubleshoot with these steps:
Clear your cache and try again
Open an incognito window and try again
Temporarily assign admin credentials to another user and have them try again
If none of the above steps solves your issue, you will need to submit a case to Marketo for support.
Here are some helpful tips to keep you from losing your registration data during this process:
Set up a listening campaign that sends an alert to you if registration errors occur

Add all registrants to a list in Marketo to compare your registration numbers in GoToWebinar

If you find your registration numbers do not match, you can:

Manually register missing registrants through GoToWebinar's built-in registration page
Or, once your sync is fixed, run a batch campaign to Change Program Status>New Status>Webinar>Registered
I hope this article will help you avoid a Marketo headache and empower you to feel confident that your webinar campaign is running smoothly, even if a sync error caused panic. If you found this article helpful, please click the thumbs-up icon below.
Have you ever encountered this issue or do you have further tips for troubleshooting? Tell me in the comments below.