Importing Outlook PST contacts to Exchange Server can become a complicated task. Situations arise where an Exchange user is not able to import contacts from PST to Exchange Mailboxes in an efficient manner. Try SysTools Exchange Import to move contacts details without other items to EDB Mailbox.
"I tried to Import Outlook Contacts to Exchange 2007 Server and my whole PST file was imported. Even emails, tasks were also imported with contacts. But I only want to import contacts file with some selected information about my contacts. So, there is any solution to my problem? I want a reliable and secure way through, which I can import my contacts file without any data loss issue."
After understanding the above-stated query, we came up with some methods where Exchange users/administrators can import contacts from PST to Exchange according to his/her requirements in a precise manner.


Manual Approach - Import Outlook Contacts to Exchange 2007/ 10/ 13 Server
Exchange users can import Outlook contacts to Exchange Server using the Exchange Administrator Centre (EAC). Many administrators prefer to perform this task via EAC due to its user-friendly interface. So, exchange an user just has to follow the steps explained below:


Use Exchange Admin Centre to Import Contacts from PST to Exchange Mailboxes
Execute Power-Shell Command to give Exchange permission to Import-Export to User or Administrator to view the Import and Export Option in Exchange Admin Centre.
New-ManagementRoleAssignment -Role "Mailbox Import Export" -Administrator
Now, again Sign in to Exchange Admin Centre.
Click on the Recipient tab and then click on (…) icon. options will appear, you have to click on Import PST.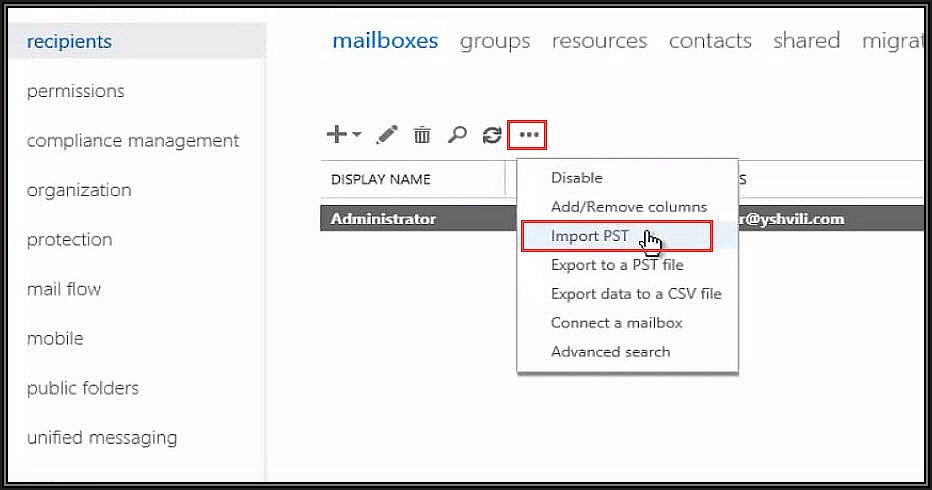 Add the path of your PST file from where you want to transfer the Contacts and then click on Next button.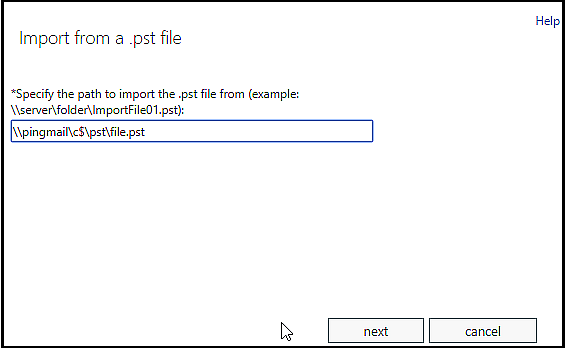 At this step, you have to select the user's mailbox in which you want to import a PST file and click on Next button.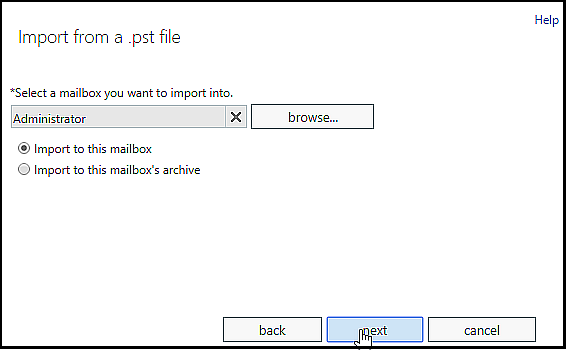 Now, you will see an option 'Send an email to the mailbox below when the .pst file has been exported', check this option if you want a notification mail after the completion of the task.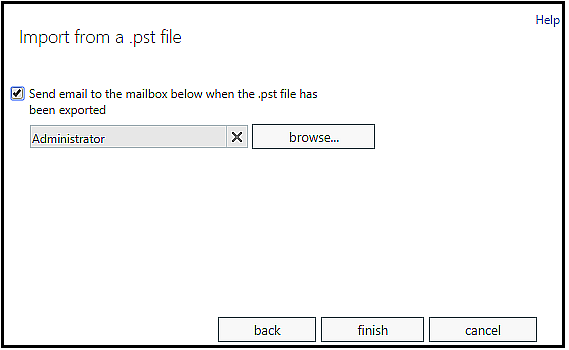 Finally, click on Finish button and view the contacts in Desired selected mailboxes.
Using the above approach, Exchange users can import outlook contacts to Exchange 2016/ 13 Mailboxes easily.
Note: Method works on Exchange 2013 & 2016
Drawbacks of Manual Approach: Exchange users may face some serious issues while importing Outlook contacts to Exchange 2007/ 10/ 13 Server via a manual approach. This approach has many limitations, which leads to incorrect execution of the process. When Exchange users try to export only the contacts file, by default whole PST file is imported. So, this leads to the addition of junk items into the data which are not required.
On the other hand, the size of the Exchange mailboxes has limitations and sometimes the data imported consumes memory, more than memory size allocated to user mailboxes of Exchange. Then, in this case, there is a chance that the user may lose important data (contacts) which he/she actually wanted to import. Moreover, it is difficult for a non-technical person to perform this task accurately.


Automated Approach to Import Outlook Contacts to Exchange 2010/ 07 Server Mailbox
To eradicate the drawbacks of the manual solution, it is recommended to go for an efficient and reliable utility that is the SysTools Exchange Import Tool.
This tool batch imports MS Outlook PST Files directly into Exchange Server Mailbox without any hassle. The user can easily operate this utility due to its user-friendly interface. Besides all this, a user can also select a single file which he/she wants to import.
There is no chance of data loss while working with this tool and it also provides an option to exclude all the duplicate contacts during the import process. Overall, it is a perfect solution for all users who want to know how to import contacts from a PST file to Exchange Server in a secure and efficient manner.


Steps to Import Contacts from PST to Exchange 2013 via SysTools Exchange Import Tool
SysTools Exchange Import Tool Product Page Link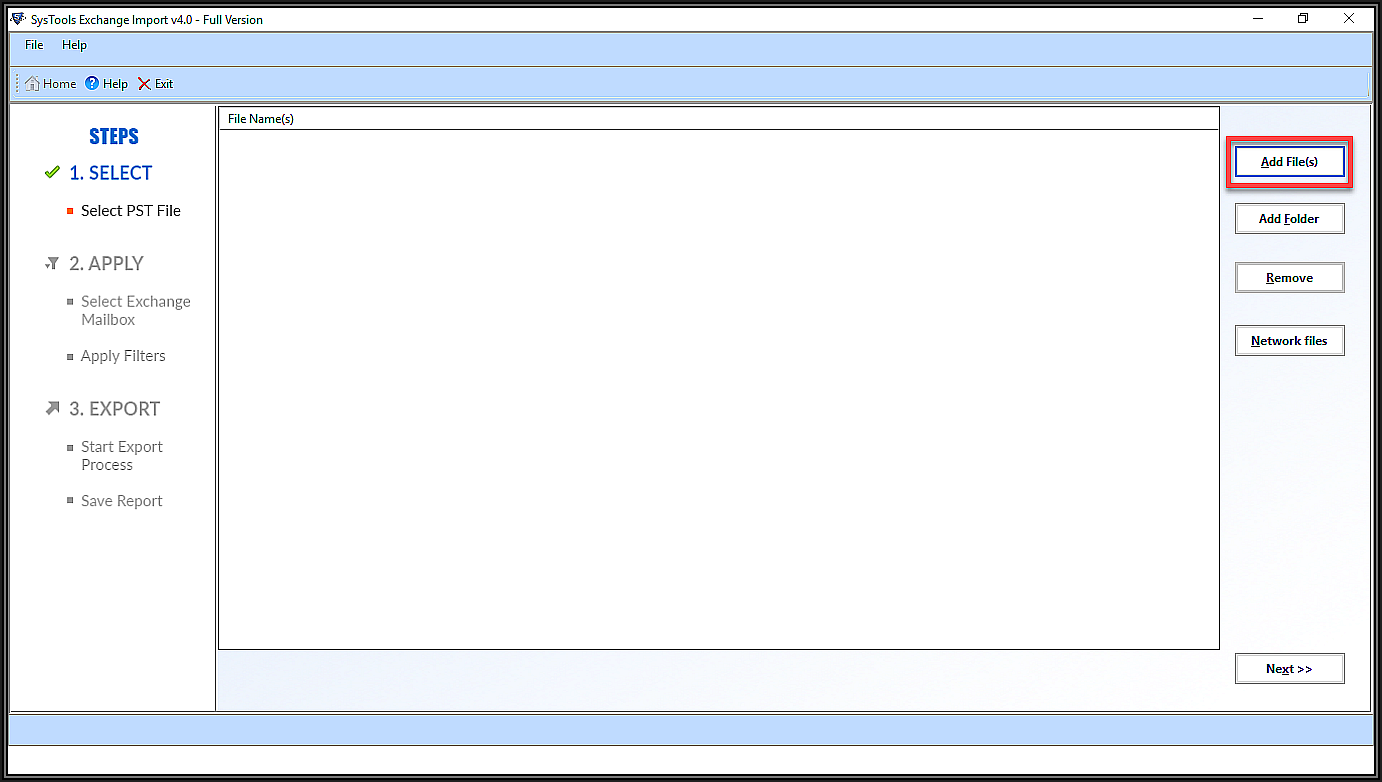 Now, click on it and Select PST file to be recovered on the next menu and click on the Open button.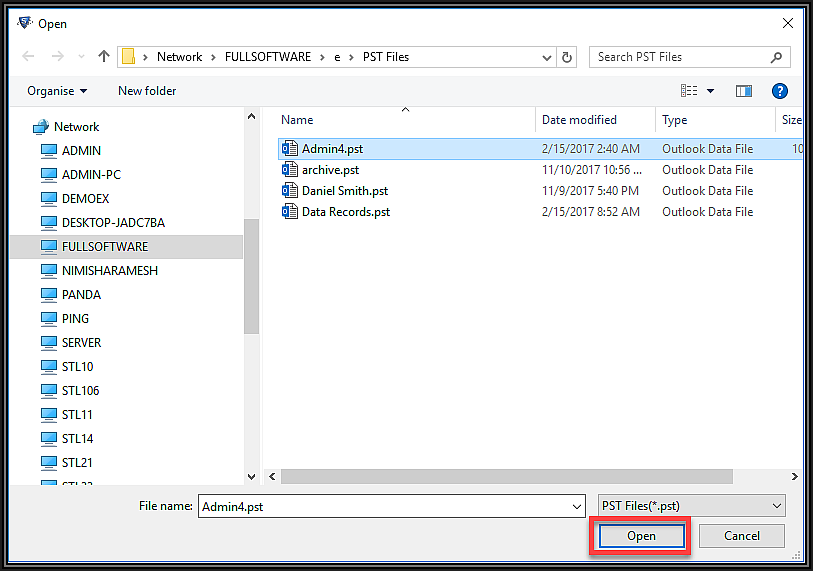 After selecting your desired PST file, click on the Next button.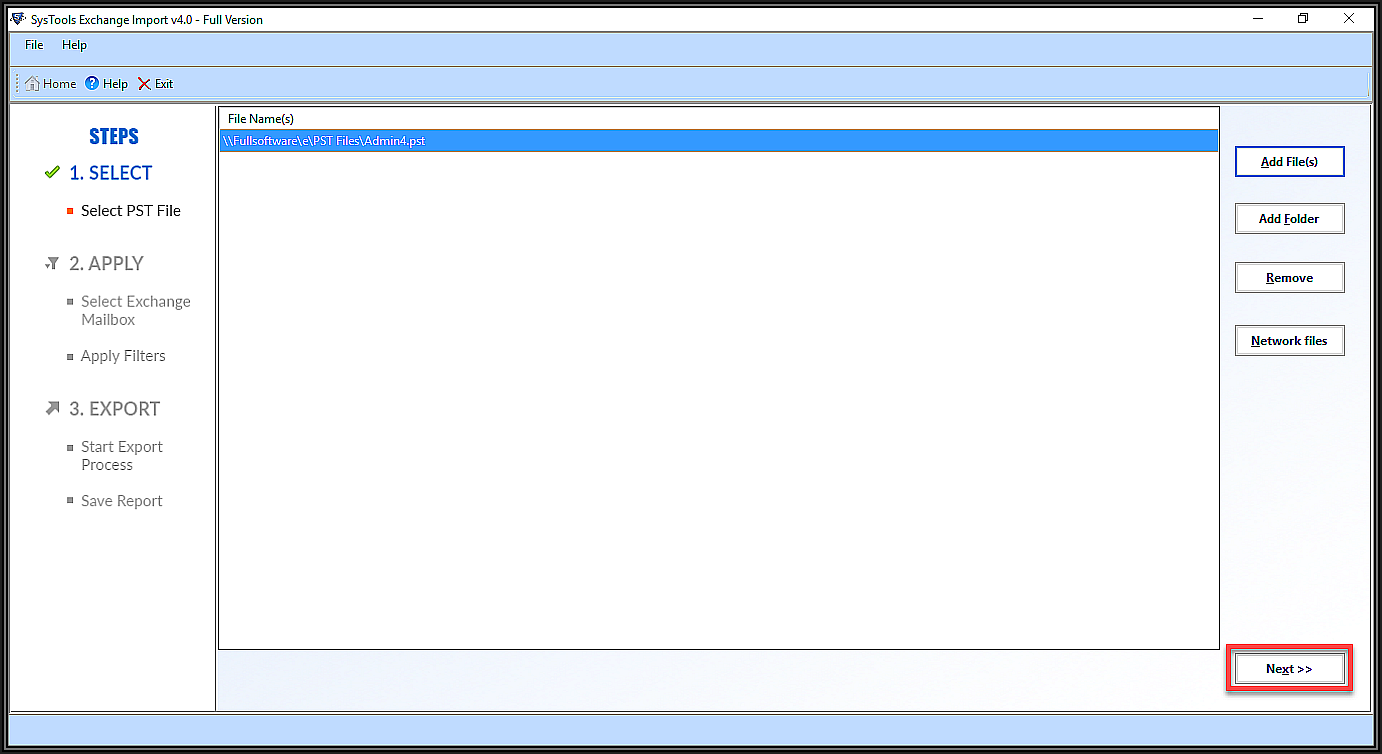 Now, on the next Windows you have to provide:

Admin Login credentials
Active Directory IP
Exchange Server IP
Check Search User in Sub Domain field (To export mailbox of sub-domain users also)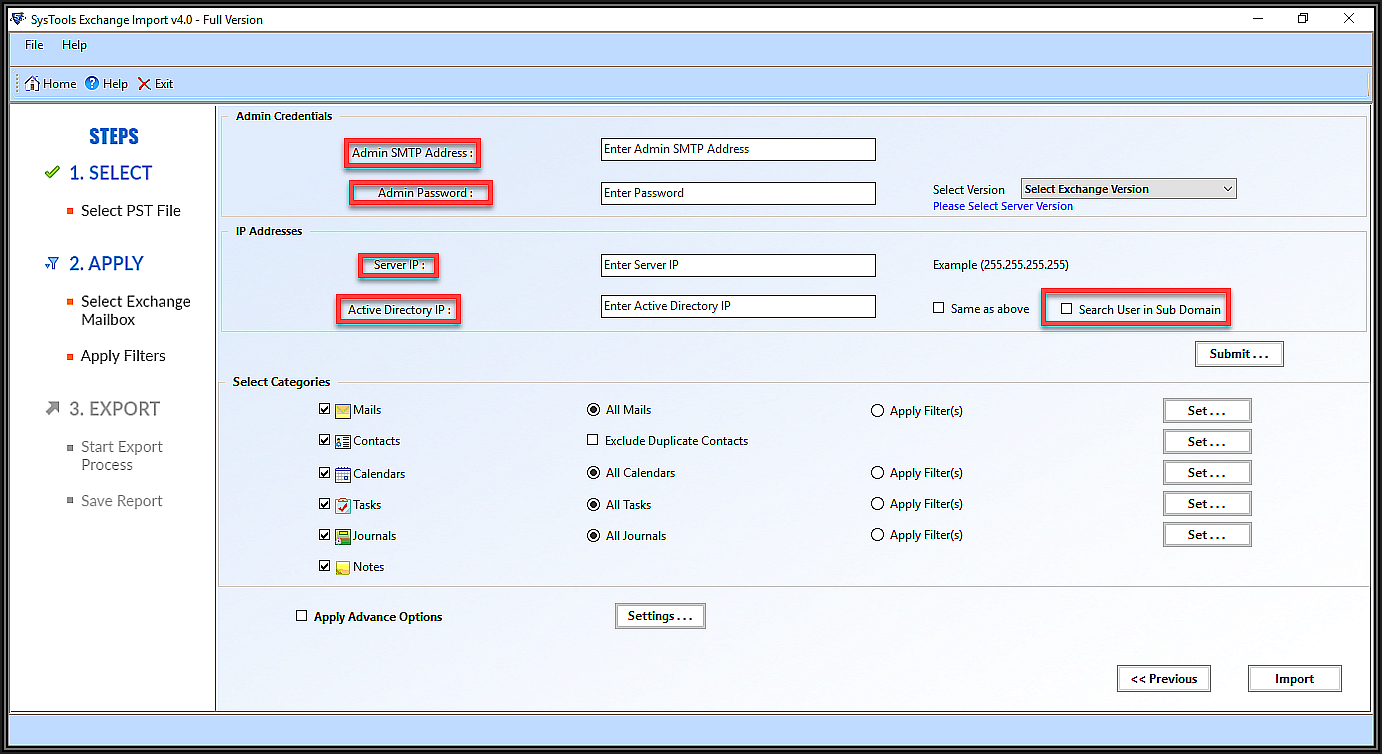 After filling all the specific details, click on the Submit button
The mailbox will be displayed. Now, in the Select Categories option just select Contacts by clicking on the checkbox.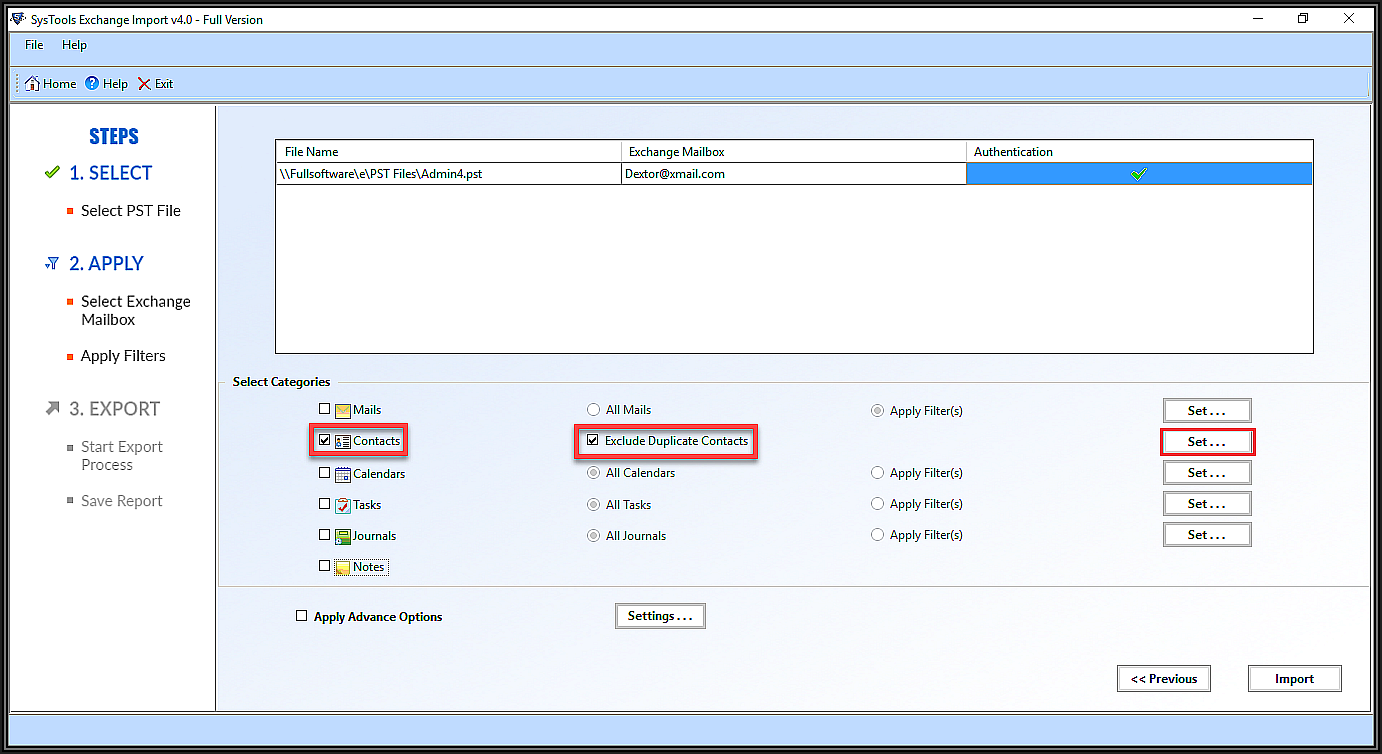 Note: To Exclude Duplicate Contacts, click on the checkbox corresponding to it.
You can also Exclude duplicate contacts on the basis of properties like full name, mobile number, location, company etc.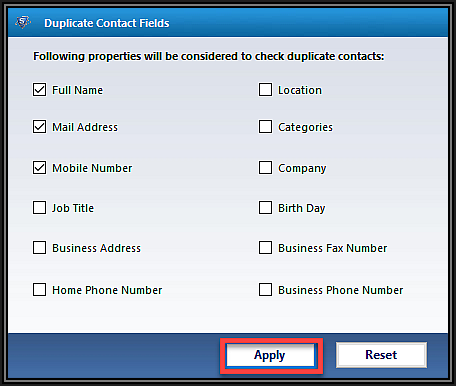 Now, click on Apply button
Once all settings are specified click on the Import button to transfer contacts from PST to Exchange.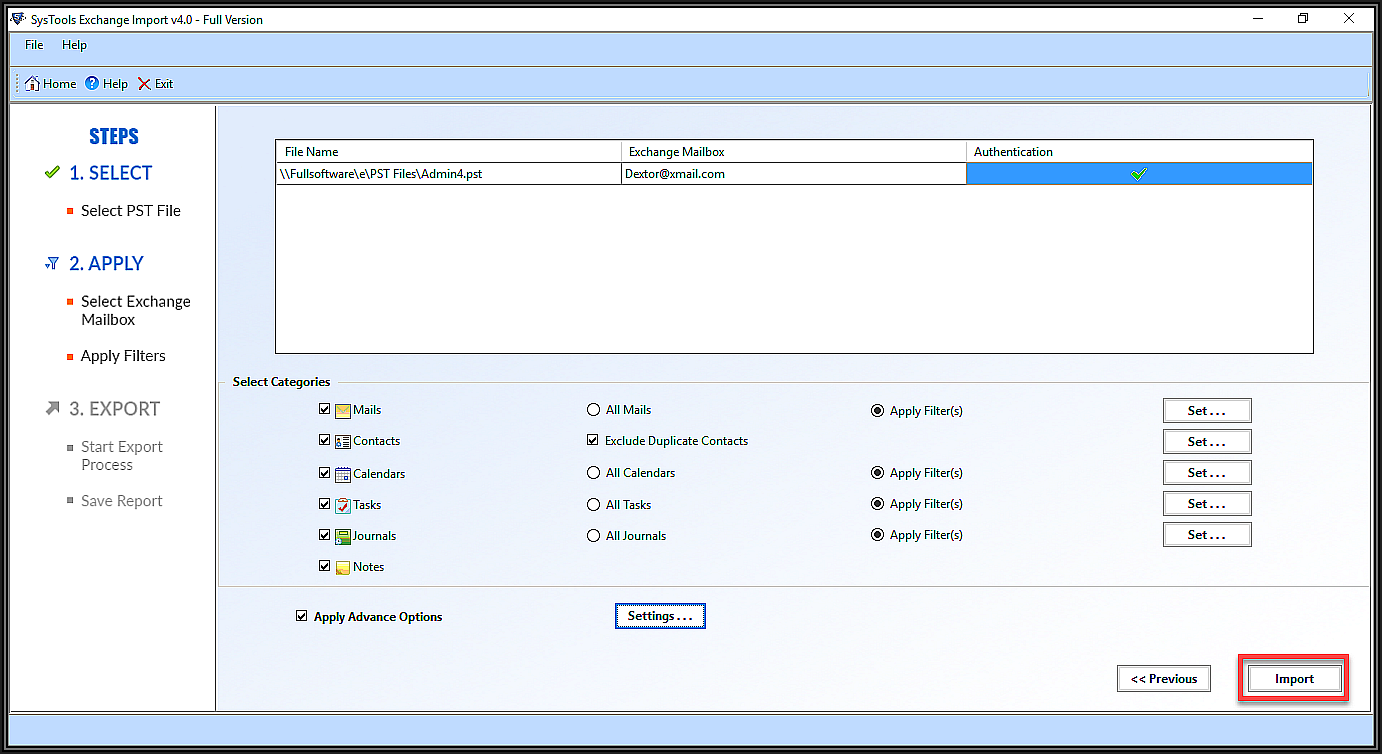 Now, the export process will start and will be completed successfully.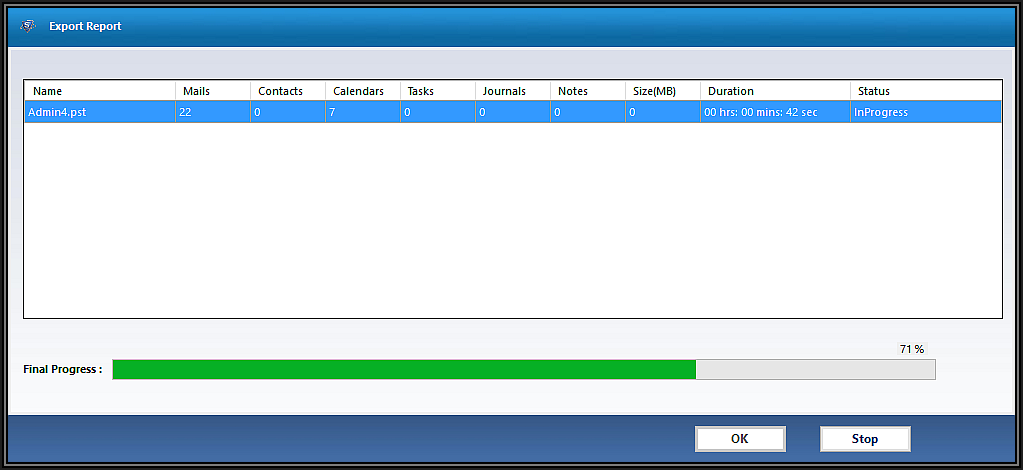 A report will be shown in which you can recheck that all your contacts are imported successfully.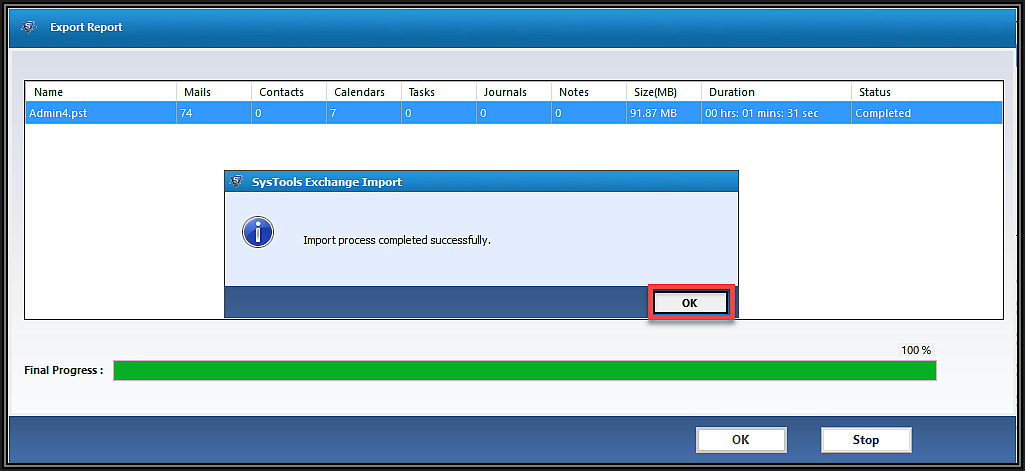 As we can see within few clicks in Exchange importer, we are able to move contacts from PST to Exchange Mailboxes.
Conclusion
From above information, we know how to import Outlook contacts to Exchange 2007/ 10/ 13/ 16 Server. Exchange users can perform go for import process via using the manual method, but he/she cannot move contacts from pst to Exchange Server mailboxes if the contacts files are not exported separately exported to a .pst file format. There are several limitations associated with manual method (EAC).
To overcome these limitations, it is always recommended to go for a reliable and secure utility such as SysTools Exchange Import Tool. Software imports the specific section such as Contacts and other mail. Tasks, Calendar separately to Exchange 2016/13/10 and below mailboxes without any loss of user metadata.