Fix RPC Server is unavailable Error in Exchange 2013, 2010, 2007, and 2003 Server. Different reason can such as network connectivity issue, name resolution issue, firewall, registry corruption that lead to RPC Server Unavailable error.
Introduction to Remote Procedure Call (RPC) Server Unavailable Error
There is a high probability that most of the Exchange administrators have encountered an RPC server is an unavailable error. Basically, this error crops up in the situations where two or more machines are involved in the communication process through a network. Thus, in this post, a perfect and reliable way is discussed to eliminate this error. Moreover, before knowing how to eliminate RPC error, it is essential to know about the causes behind the occurrence of this error.
Why RPC Server is Unavailable Error Occur?
Various reason can lead to "RPC Server is Unavailable In Exchange 2010" and some common causes are given below:
File and Printer Sharing is disabled: This error occurs when a procedure call or a request is made to a peripheral device. The peripheral must be enabled for RPC. It should be connected to the network with the client to perform its operation. In this situation, if anything goes wrong, then RPC will terminate the operation.


Network Connectivity Issues: As procedure calls depend on the network to perform its particular operation, an improper network connection may lead to server unavailability issues. In this case, a client fails to send the request to the server, which results in the "RPC server is unavailable" error.


Name Resolution Issues: When a request is proposed by a client, it is sent to the server using its name, IP address, and port address. In this situation, if an RPC server's name is mapped to a wrong IP address, it will result in client contacting the wrong server. Thus, this will possibly result in an RPC Server is Unavailable Error Occur error.


Firewalls: Sometimes a third-party firewall or other security applications are running on a server or on a client. Due to which traffic is blocked from reaching the server on its TCP ports, this results in the interruption of RPCs.


Registry Corruption: If entries are corrupted or modified incorrectly, then the RPC service will stop functioning. As RPC rely on a genuine Windows registry to work.
Methods to Fix "RPC Server is Unavailable" error in Windows Server
Method 1: Monitoring Firewalls


If the user has a third-party firewall installed on the system. Then he/she should try to configure it to allow incoming and outgoing connections for RPC's and other applications also that he/she want to use in RPC's.


If a situation occurs where a user is unable to configure the firewalls, then the user should try to turn off the feature until RPC is successfully made. So, that he/she can find out whether firewalls are the root cause of RPC errors or not.


If a user is using the default Windows firewall, then he/she should make an exception for Remote Procedure Calls and Remote desktop for RPC to function. To do this, one needs to follow the steps given below:
With proper Administrative privileges log in to your system.
Click on the Start and go to Control Panel and click on System and Security
Under the 'Windows Firewall' options click on 'Allow an app through Windows Firewall' from the displayed menu.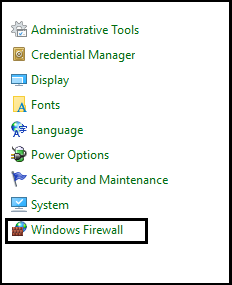 Ensure that the Remote Assistance Services are enabled in the Allowed app's window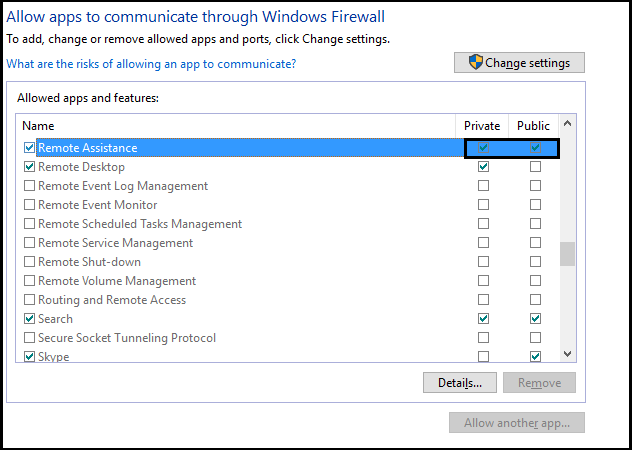 Method 2: Check Internet Connection and its protocols


RPC working is based on client/server model and relies on a network for its functioning. When the connection between the client and its server is interrupted, RPC errors tend to occur. Make sure that all systems are properly connected to a network when this error is encountered.


Moreover, one can test connectivity between the RPC client and server by using the 'ping' command. As drivers are essential in the inter-networking so, make sure that all the drivers are properly installed. Although network drivers are not the major cause of RPC errors, it is always recommended to check them. One can check them by performing the following steps:
Log on to your system with administrative rights and go to Start Menu
Now, click on Windows key+R on the keyboard at the same time
After this, you will see Run Window on your screen. Now, type 'ncpa.cpl' in the box and press OK button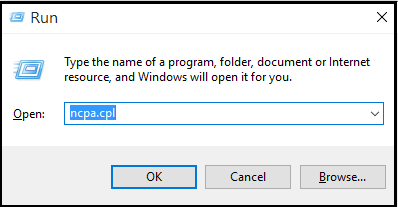 Select the local area connection, right- click on it and select Properties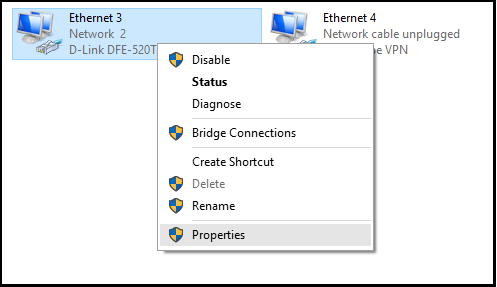 Enable the 'Internet Protocols' and the 'File and Printer Sharing for Microsoft Networks' from the displayed menu. If any of these items are missing from the local area connection's properties, then you will need to reinstall them.
Method 3: Verify RPC (Remote Procedure Call) Services
Some services associated with RPC must be working in the background of the client and server for it to function. So, the steps given below will help a user to check for the exact services that are required for RPC to function.
First, log in to your system will all the required administrative privileges and rights.
Click on Windows+R key on the keyboard at the same time.
Now, a Run Window will display on your screen.
After this, type 'services.msc' in the box and press OK button.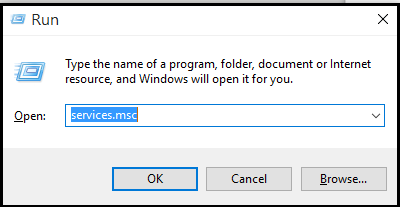 Now, a Service window will be displayed on your screen.
Here, you can check whether all the required RPC services are running successfully or not.
If you see that any of the required services are not working or inactive then double-click on that service
Now, a properties window will appear for that particular service.
In the General tab of the properties window, select the 'Start type' to automatic and start the service
In this way, a user can make sure that all the services required by RPC are working properly.


Method 4: Verify the System Registry to Fix an "RPC Server is Unavailable" error
There must be a valid Windows Registry available in the system for RPC to function. A user should be careful while editing the registry entries. Moreover, make sure to set up a system restore point before editing or deleting any registry. This will help the user to go back to the old registry if any changes affect the system's functionalities. Create a restore point and then follow the steps given below to verify the existing RPC registry entries.
Click on the Start menu and select Run.
Once the Run window is displayed on your screen, type 'regedit' in it and click on OK button.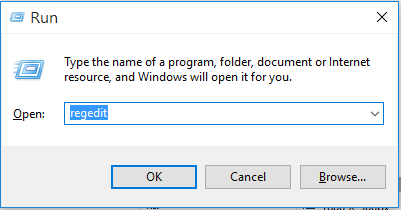 Now, navigate to the respective 'RpcSc' path(s) based on your version of Windows
Path: HKEY_LOCAL_MACHINE\SYSTEM\CurrentControlSet\services\RpcSs
Now the Remote Procedure Call (RPC) was not correct then can edit Start registry key in RpcSspath. Double click on Start to edit its value. Set its value data to 2.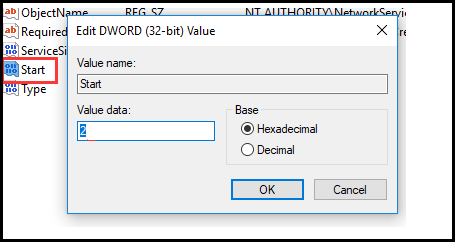 Also find HKEY_LOCAL_MACHINE\SYSTEM\CurrentControlSet\services\RpcEptMapper. See if there is an item missing. If the setting of RPC Endpoint Mapper was not correct, double click on Start registry key to edit its value. Again, set its value data to 2. similarly to above process.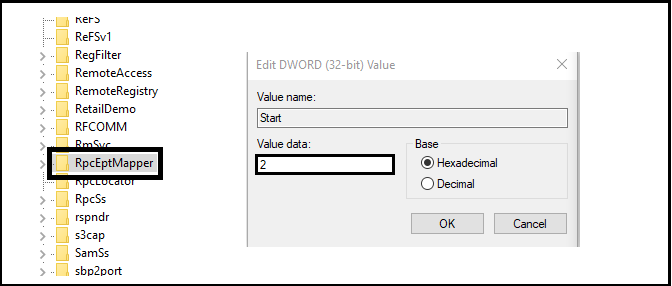 If you find that any of the registry items are missing in your respective path(s), then reinstall Windows


Conclusion
RPC errors are one of the most common errors that are faced by many Exchange users. So, through this post, a user can find an appropriate cause of the error and can eliminate it by applying specific method. Most of the RPC errors are caused due to any one or more reasons explained above. A user can easily troubleshoot the "RPC Server is Unavailable" error with the help of above-stated methods.