How to Import Outlook PST file to Exchange Server Mailbox without Powershell and Exchange Admin Center. Use SysTools Exchange Import Tool to Move PST file in Exchange 2016 / 13 / 10/ 07 Server Mailbox including Contacts, Calendar, Task and journal details without any data loss.
It is often necessary for the users to import PST files in Exchange 2016. This import can be done in multiple ways, but not all of them are easy to perform. Here, we will learn how to import PST file to Exchange 2016 using SysTools Exchange Import. Follow the instructions below to perform the import process.


How to Import Outlook PST files to Exchange 2016, 2013 Mailbox
Try SysTools Exchange 2010 PST Import Tool to move PST files stored in the Local System or Network. Both can be imported by this application to Exchange Mailbox. Some of its Prominent Features are given below:
Move Outlook PST to Public folder to Exchange Server mailbox.
Transfer all PST Data such as Mails, Calendars, Contacts, Tasks, Journals, and Notes
Capability to move PST File Stored within Domain Network.
Sub-Domain Search Option also included in Exchange import.
Administrative Permissions Needed while performing Migration Process,
Exchange Import Tool Supports Latest Exchange 2016, 2013, 2010,2007 and 2003 Server Versions.


How to Use SysTools Exchange Importer to Transfer Outlook PST Data
Follow the Complete Guide Step by Step to learn know how to import a PST file to Exchange 2016/ 13/ 10/ 07 Mailbox and below versions, all perfectly supported by the migration tool.
To begin with, Download the Exe to Import PST File to Exchange Mailbox.
Software UI will look like the below image where users will see three options to include PST files with this tool. Click Add File button to add the PST file you want to import.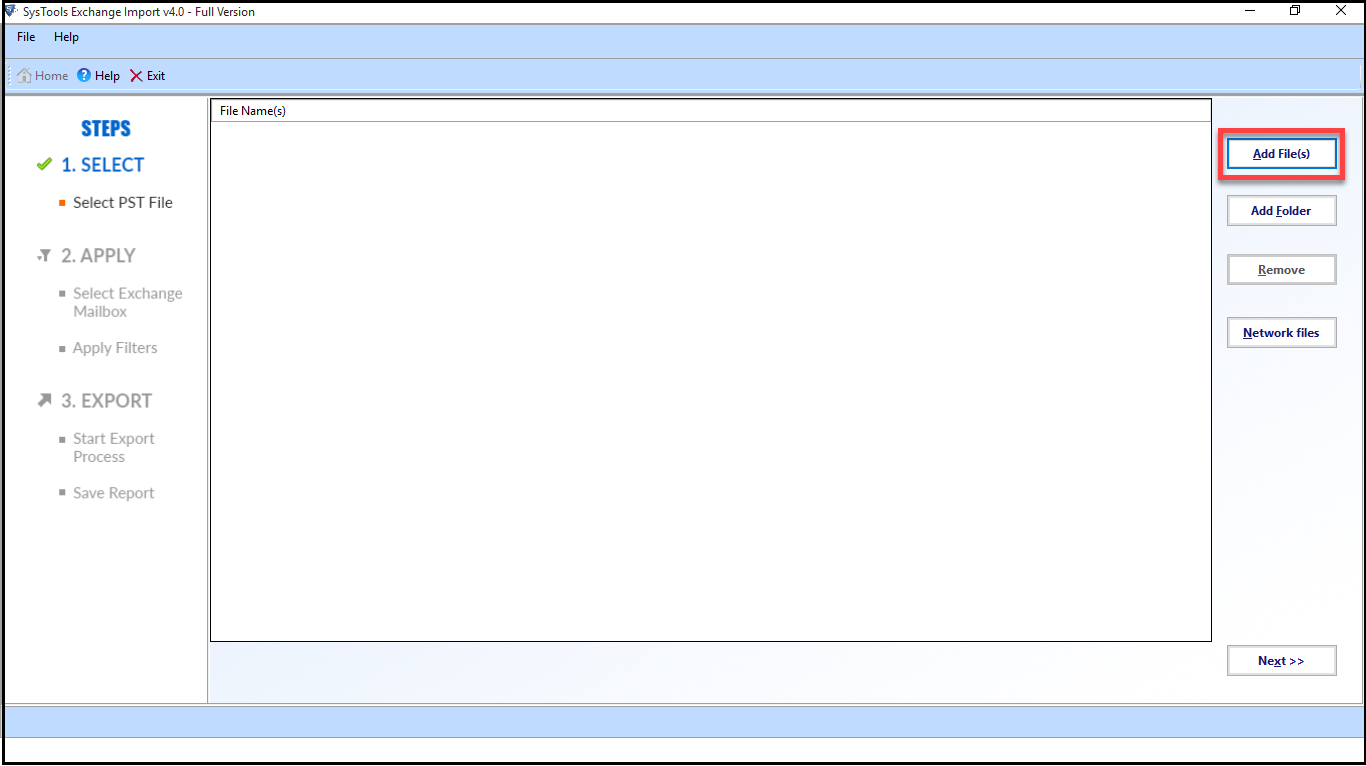 Users will be taken to a location of local system where PST files are saved. Users can also navigate to any other location. Select the PST files and click on Open button.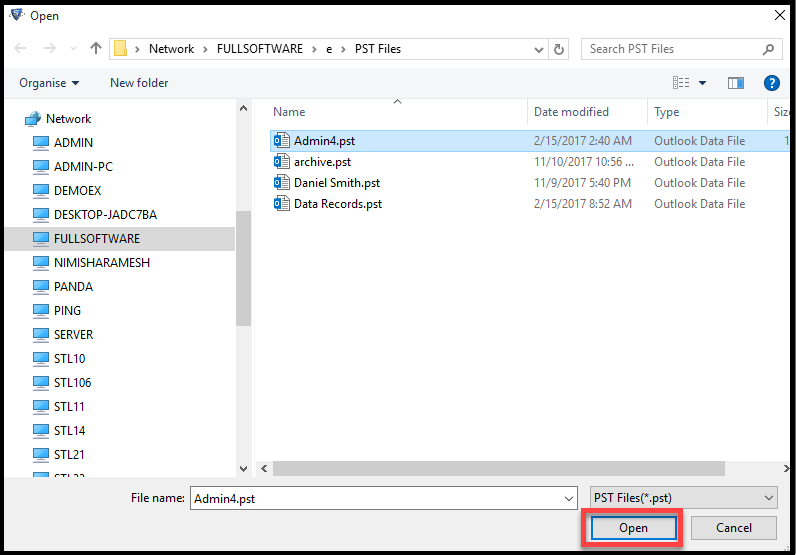 The chosen PST file will get added to the program. Click on Next button.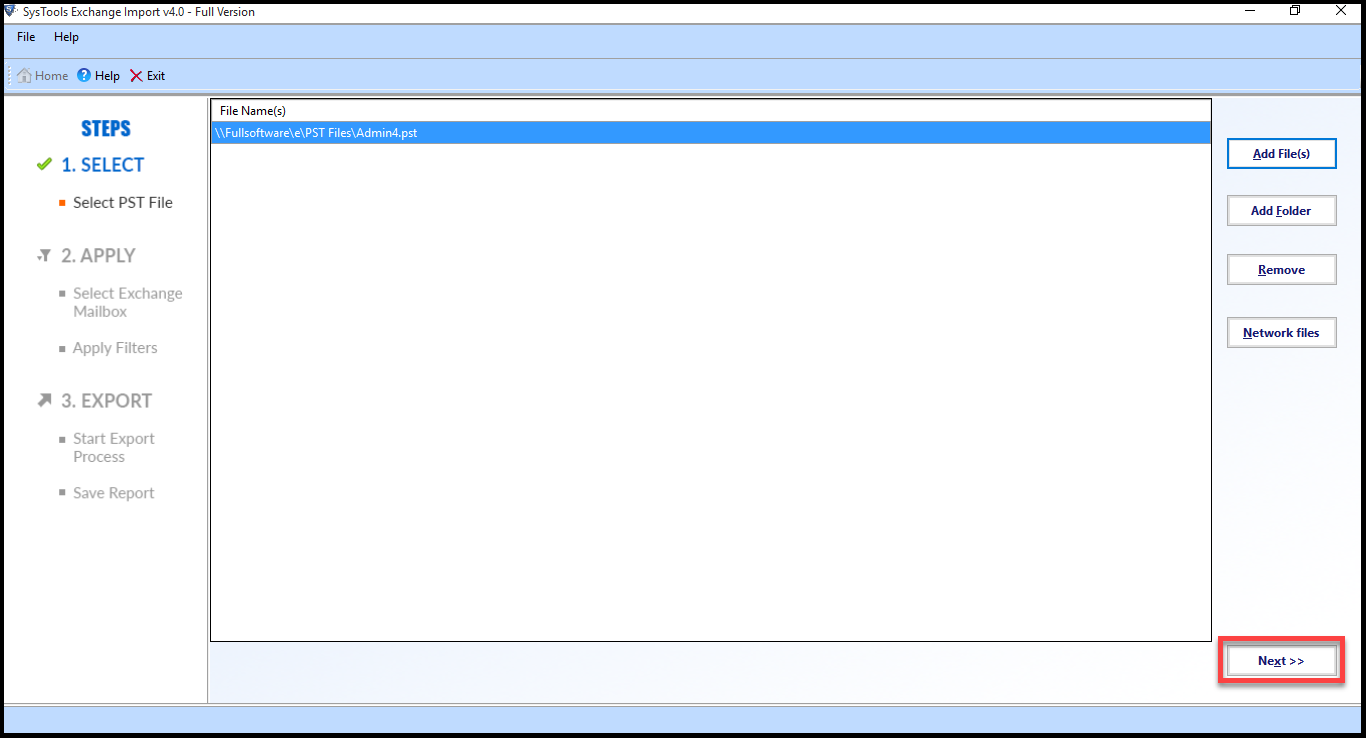 On the next page of the program window, enter the credentials of the Admin account on Exchange Server 2016. Also, enter the IP address of Active Directory and Exchange Server. In order to import sub-domain users' mailboxes, check "Search User in Sub Domain" option. After providing all required information, click on the Submit button.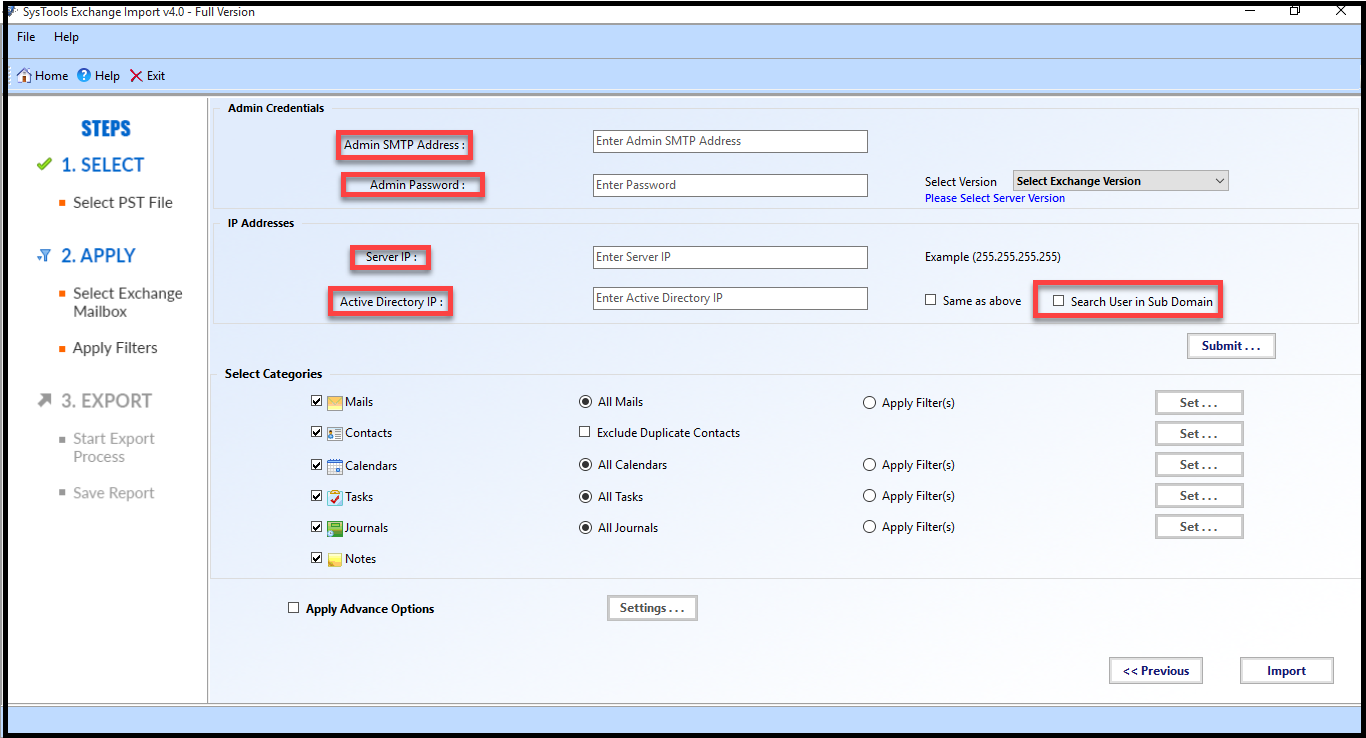 At this point, the software will authenticate the credentials.
Provide credentials of the Administrator Account to import PST file to Exchange Mailbox of the desired user mailbox.
Admin SMTP Address
Admin Password
IP Address
Active Directory IP
Select Version: Software Supports Exchange 2016, 2013, 2010, 2007 and 2003 version.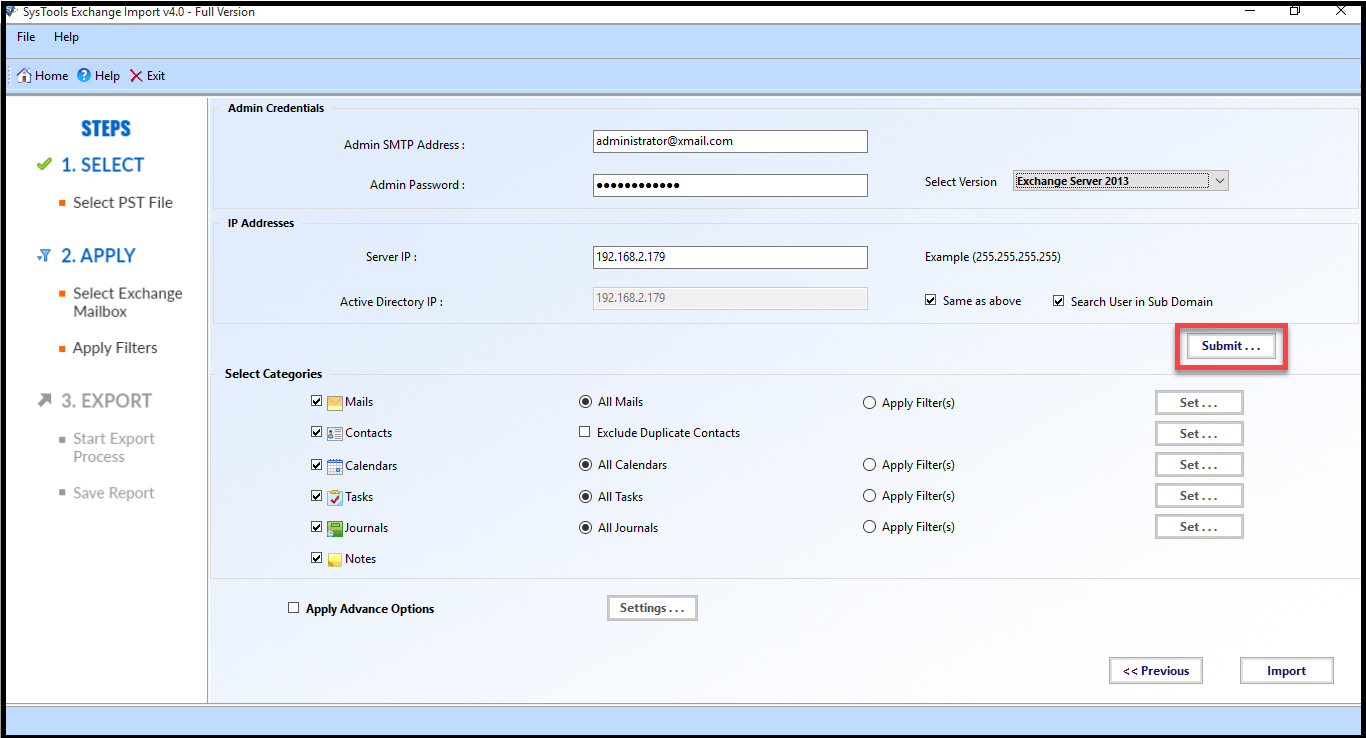 Now, select the name of the Desired Mailbox where users want to migrate the PST file data to Exchange Mailbox.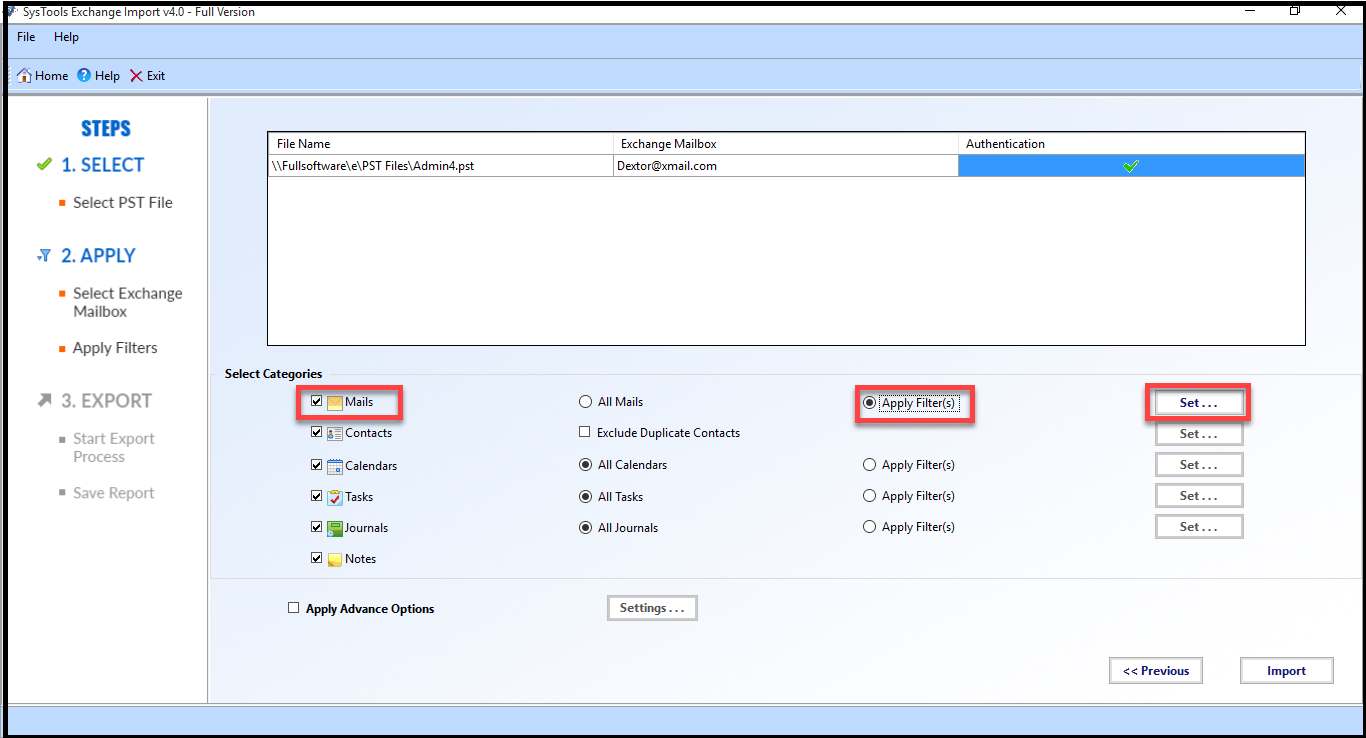 Note: The software will authenticate the Desired mailbox name. If the Desired mailbox is not present, then you cannot continue further.
Once the authentication is done, users can apply filters.
To apply the Filter for Mails option, select Apply Filter(s) radio button and click Set. Input the
Date Range of your choice and click on Apply button.

For contacts, select Contact, tick "Exclude Duplicate contacts" checkbox and click Set. Select which fields to be considered for checking duplicates and click on Apply button.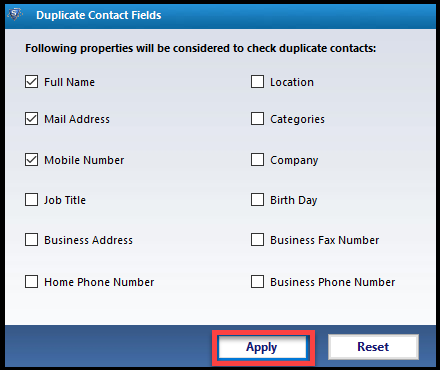 To filter Calendar, click Apply filter(s) radio button >> Set. Select Date range of the calendar entries and click Apply.

For Tasks and Journals, follow the process same as the Calendar.
Users can also tick the "Apply Advanced Option".
Then they will get other options for more sophisticated import. On the Advanced Settings page, there will be two options. One is for maintaining Folder Hierarchy and another is for mapping folders. Users can check the options and click Save. Then click OK on the notification message and then click Apply button.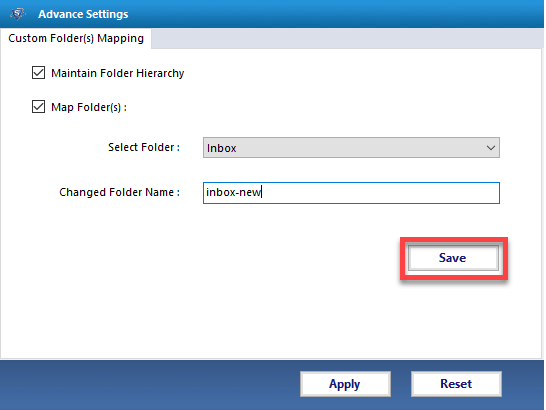 Users will return to the Import page of the software. Click on Import to start importing PST file to Exchange Server.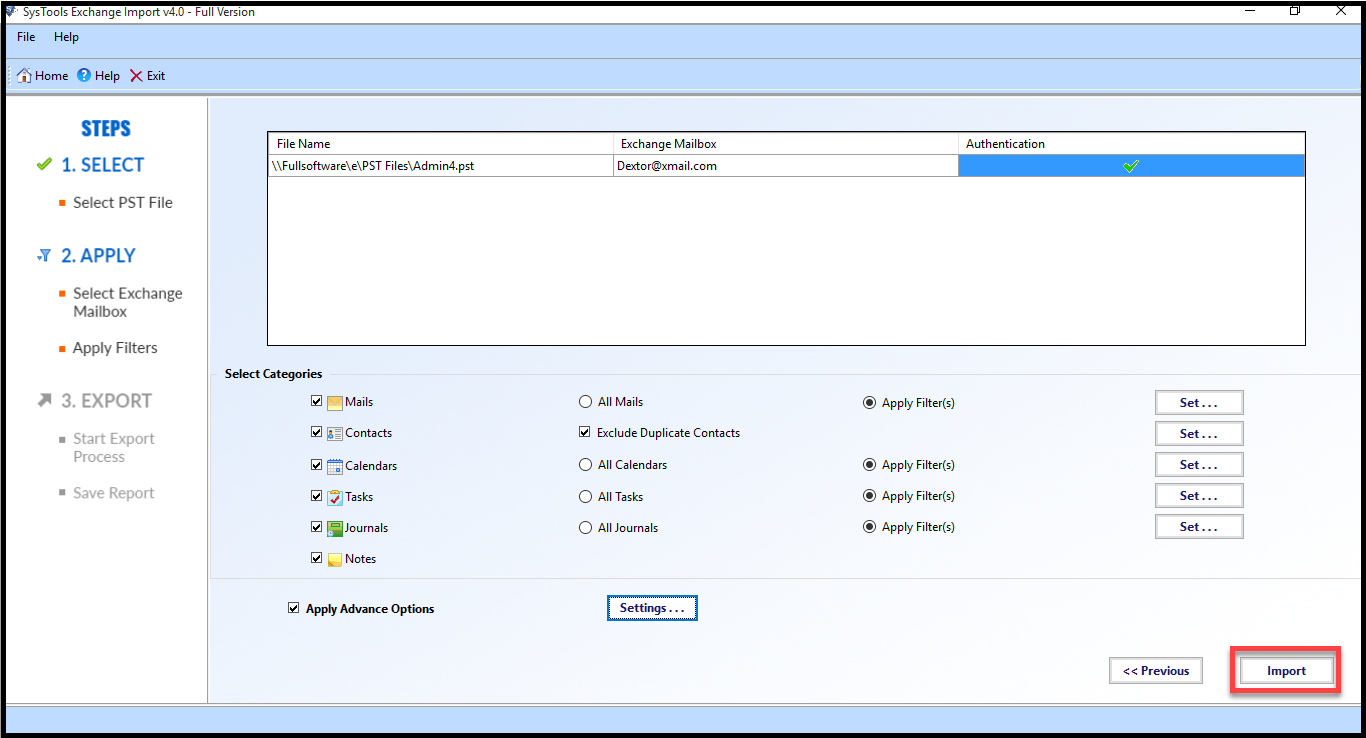 The process of importing Outlook PST file to Exchange 2016 will begin. Users can Keep track of the Progress of the procedure with the help of Live Status Report.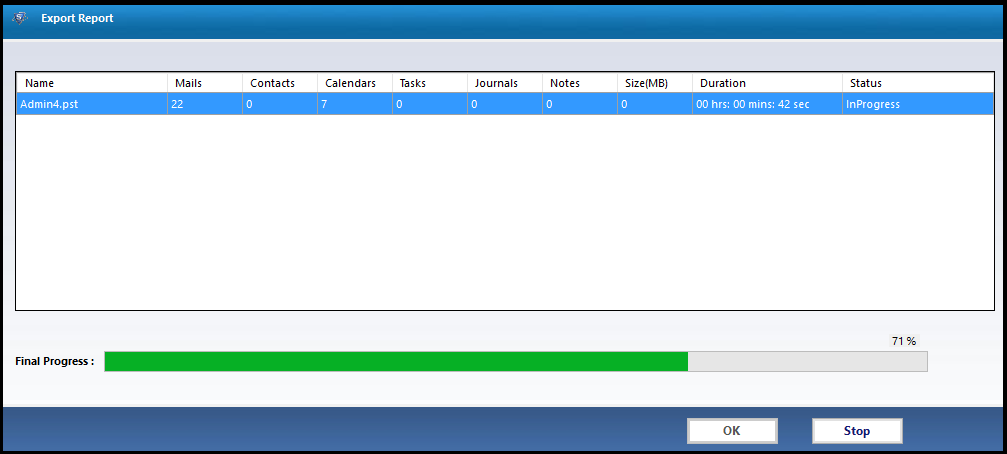 After the completion of the export process, users get a notification. Click OK to close the message.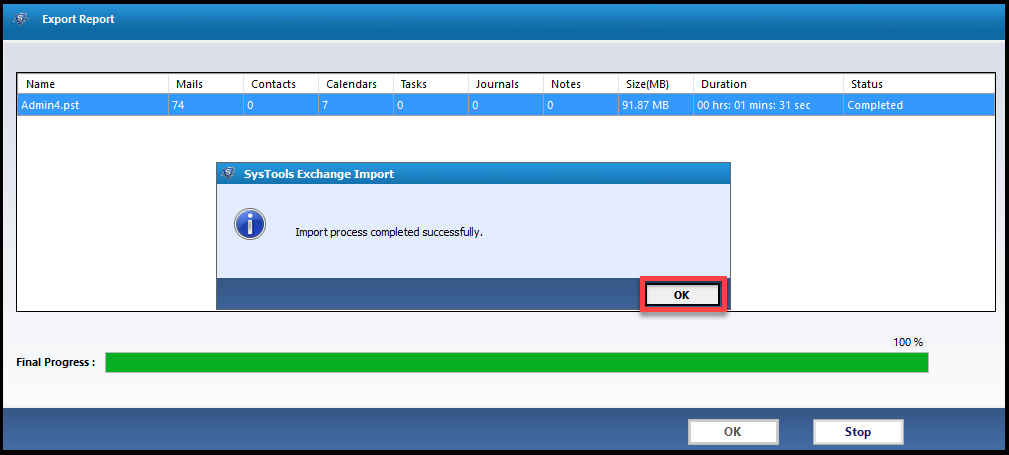 Users will be taken back to the import report. Click Save Report button to store it for future reference.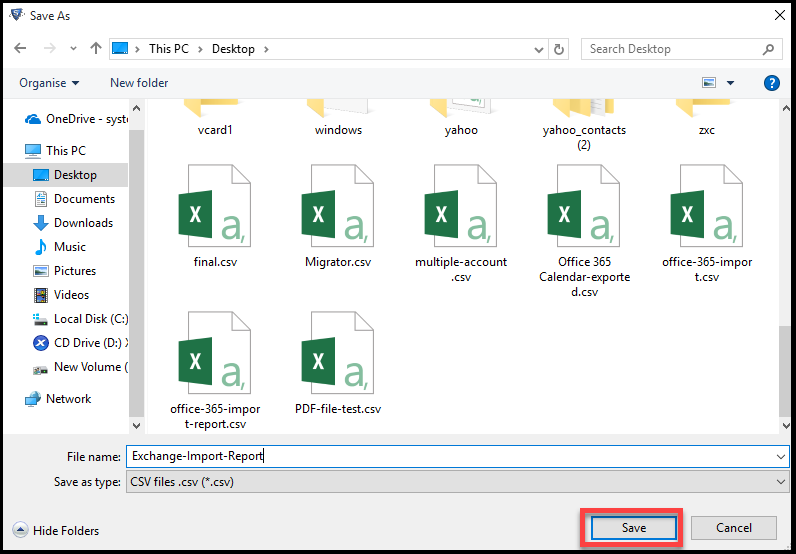 Select the location for the report and click Save.
To confirm the complete import process, users can visit OWA and see that PST file has been migrated to their mailbox without any trouble.

Import PST Files to Exchange Mailbox from Network Domain
Open the program and click on "Network Files" button placed on the right panel.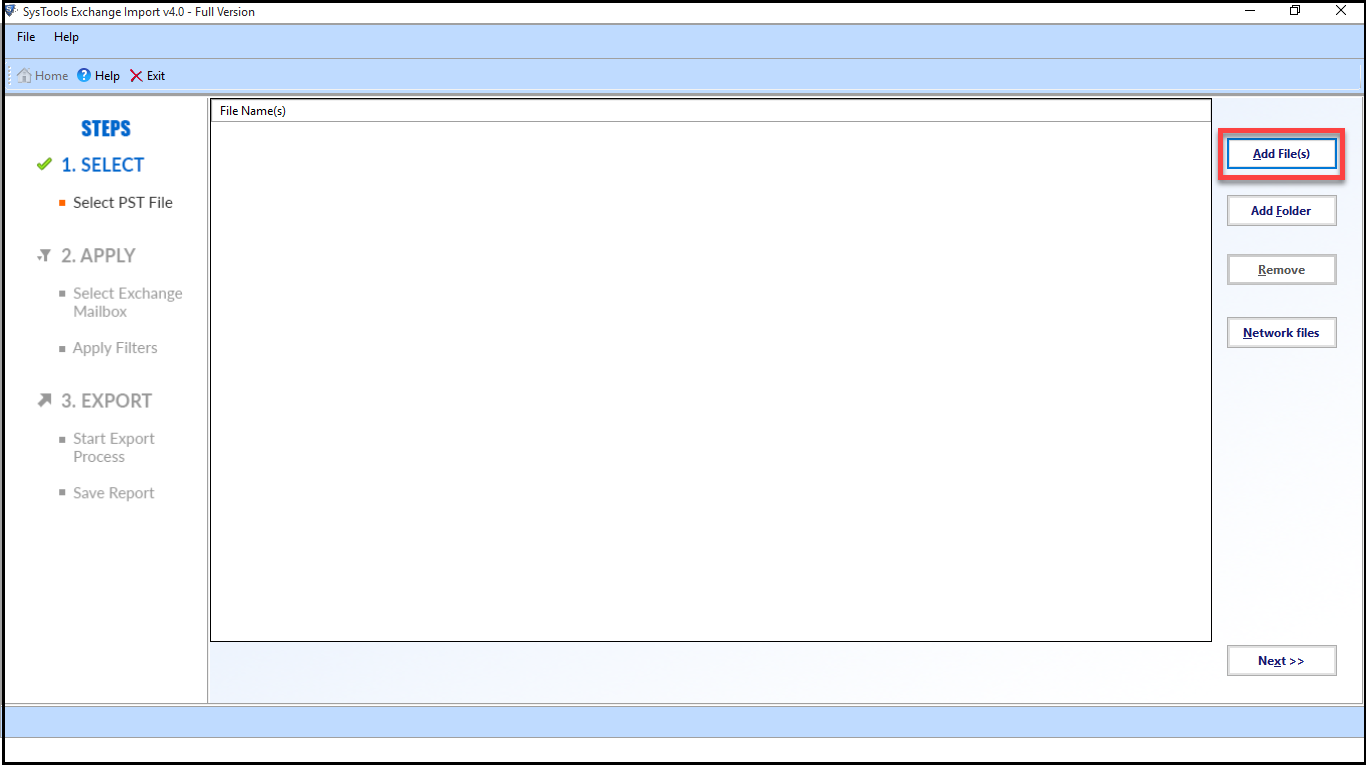 Enter Network Credentials and the drive name where the PST files are to be searched.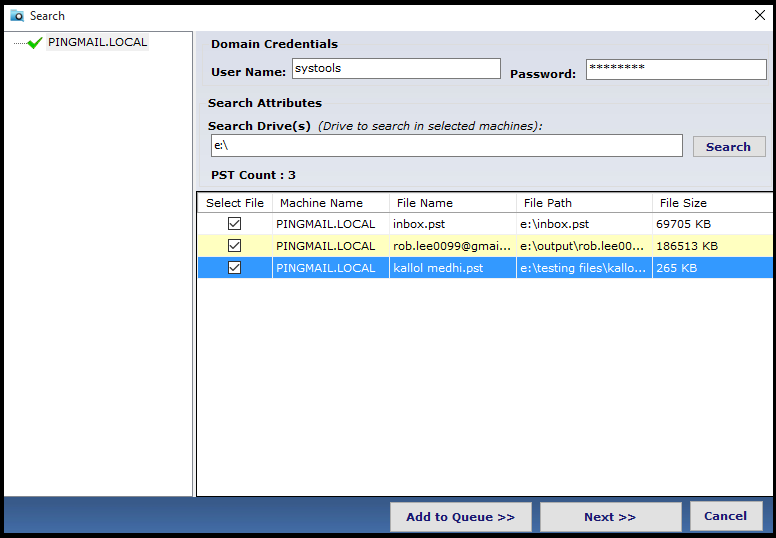 The program will find all PST files and list them. Select the files you want to import and click "Add to Queue."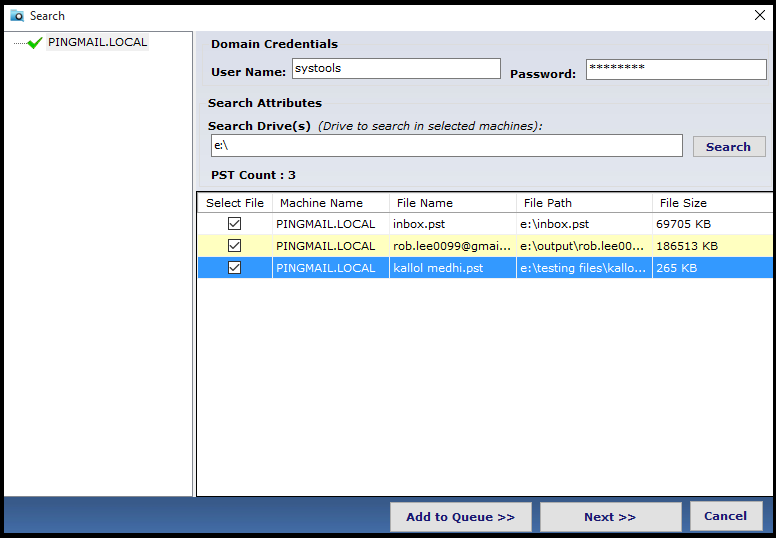 Click OK on the notification.

All added files will be shown on the next page. Click Done.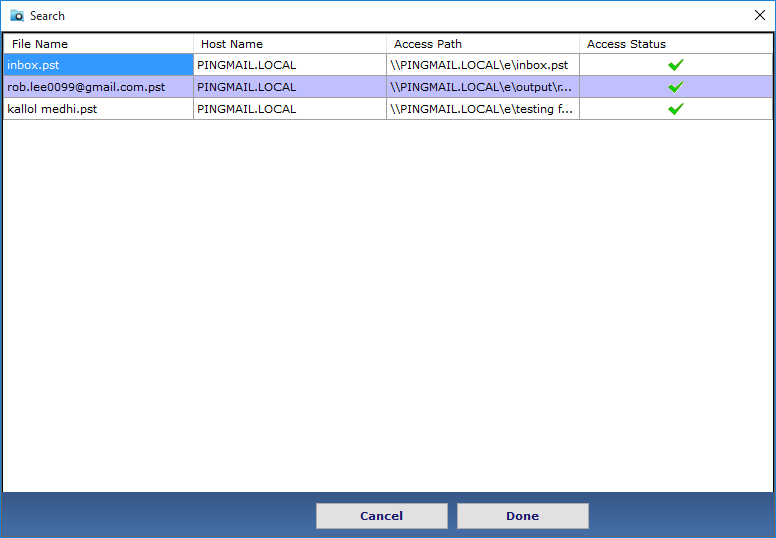 Select the PST files you have to import and click Next.
System Specification to Import PST File to Exchange Server

Note: Please provide complete "Administrative Rights" while working with Exchange Mailbox.
To learn how to give "Administrative Rights :
From Exchange 2003-2003 Visit: http://www.support.systoolsgroup.com/exchange-server/manage-full-access-permissions-for-exchange2002-2003-to-mailboxes.html
From Exchange 2007-2010: Visit: http://www.support.systoolsgroup.com/exchange-server/manage-full-access-permissions-for-exchange2007-2010-to-mailboxes.html
Note: Exchange Mailboxes should have complete administrative rights for Exchange (2000-2003,2007-2016) Versions.


Concluding Words
As readers may see from the discussion that SysTools Exchange Importer can import PST files to Exchange 2016 with ease. Users do not need to go through the lengthy and complex manual method if they try this utility. Therefore, this tool is highly recommended for anyone who wants to migrate PST files to Exchange Server 2016 and below version mailboxes.