How to import Outlook calendar to MS Exchange Server. A Calendar stores user appointments, meetings details to manage work. Moving Outlook Calendar to a new or already existing Exchange Server become complex process if Admin needs to import Calendar from Outlook to specific Exchange Mailbox.
MS Outlook has many items that allow users to manage their personal information. One such item is the calendar, which enables users to save & manage date and time of appointments, events, meetings, etc. But, sometimes, Outlook users want to migrate their information of calendar to the Exchange server because of various advantages of Microsoft Exchange. Therefore, in this blog, we are going to discuss all the possible solutions to import Outlook Calendar to Exchange.
How to Import Calendar from Outlook to Exchange
There are two means by which a user can easily move Outlook calendar from PST to Exchange.
Manual Solution
Automatic Solution


Manual Method to Move Outlook Calendar to New Exchange Server
In order to transfer Outlook calendar to Exchange Server, first, you have to export the calendars from Outlook. And, then import calendars from PST to Exchange server. Following are the procedures for copying calendars of Outlook to Exchange:
Step 1: Export Microsoft Outlook to PST File Format
First of all, open the Outlook program and click on the File menu.
Then, click on the Open & Export Section >> Select Import/Export wizard.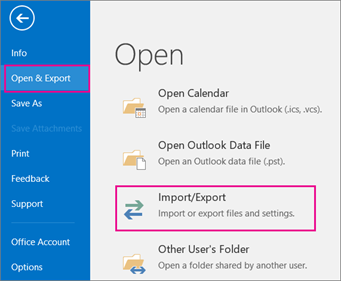 Now click on Export to a file option & then click on Next button.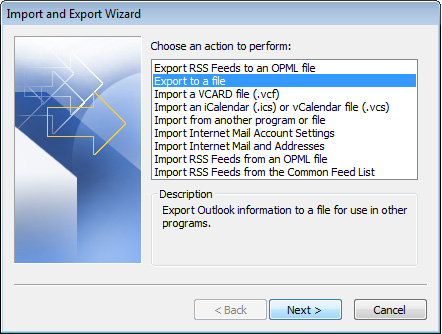 Next, select Outlook Data File (.pst) option and click on the Next button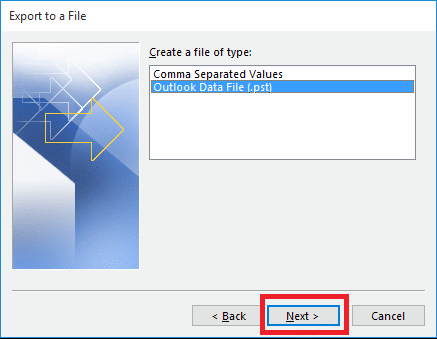 After that, select the Calendar Folder from the Export to a file dialog box and click on the Next button
Now, click on the Browse Button to find a location to save the exported PST files. You can also change the path of the file and rename the filename too if you wish to. Then, click on Finish button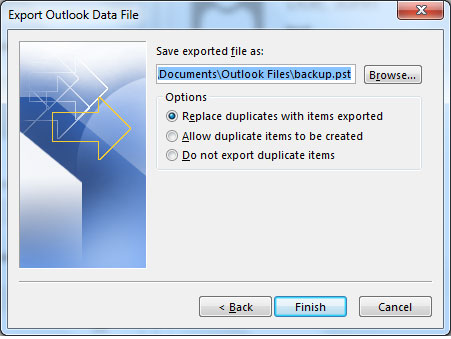 Further, a Create Outlook Data File window will pop-up. You can Protect your files with the password and click on Ok button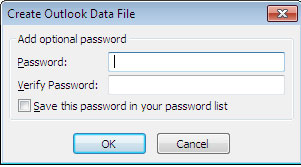 If the process is completed successfully, then you have Outlook calendar in PST format. But our main motive is to move contacts from PST to Exchange Server. So, the next step is to import that created PST file into the Exchange Server.
Step 2: Import PST Calendar to Exchange Using Exchange Administrator Center
At first, Grant the Import-Export permission to Exchange Administrator Center to move Outlook calendar from PST to Exchange by giving a command to Exchange Management Shell as New-ManagementRoleAssignment -Role "Mailbox Import Export" -Administrator
Now, open the Exchange Control Panel & sign in to the Administrator's account.
After that, click on the Recipients >> click on More options and select Import PST option.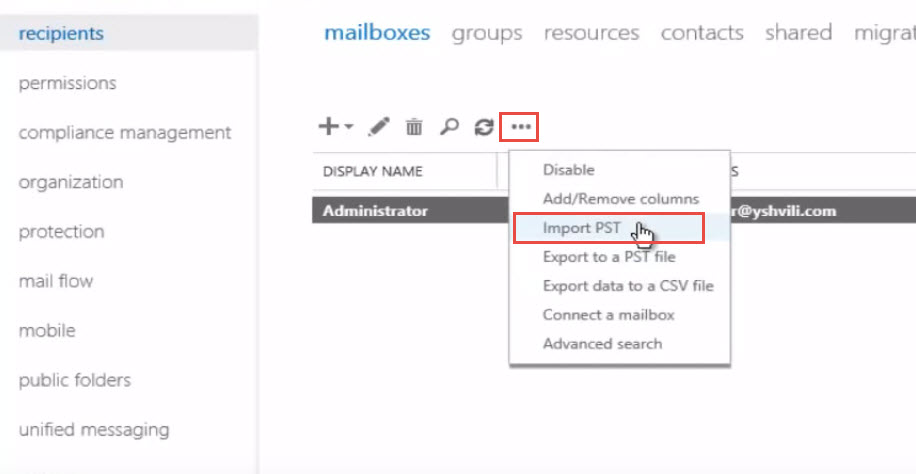 Then, an Import from a .pst wizard will pop-up. Specify the UNC path & filename of the source PST file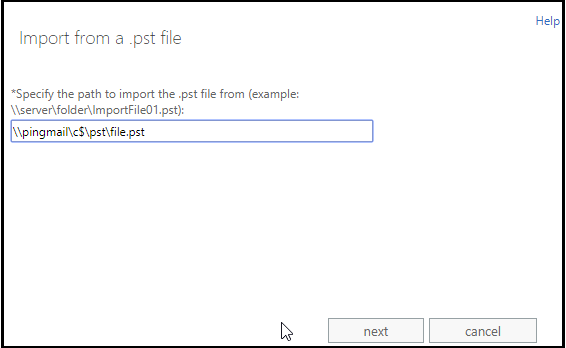 Now, select or browse the Mailbox that you want to import into Exchange and click on the Next button.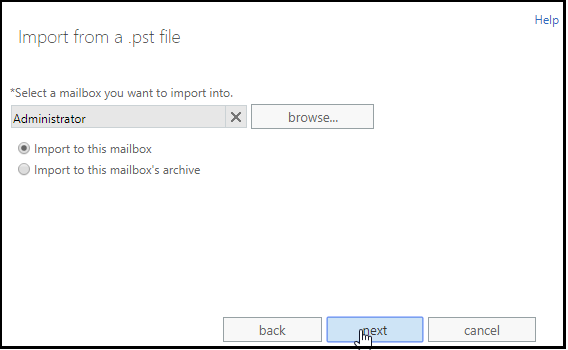 Further, a message will notify when the process has been completed then click on Finish button and wait till the process is completed.
Finally, navigate to the corresponding Mailbox folder to ensure Outlook calendar is successfully imported into Exchange Server.
Automated Solution to Transfer Outlook Calendar to Exchange Server
One of the best way to Import PST Calendar to Exchange using SysTools Exchange Import Tool. Software not only transfers Calendar details with advance Filter but also allow the user to move other section of PST mailbox such as "Emails, Contacts, Tasks, and Journal Section" also.
To start the process, Download the Exe file of tool form above link and click on Add file or Add Folder then click Next button.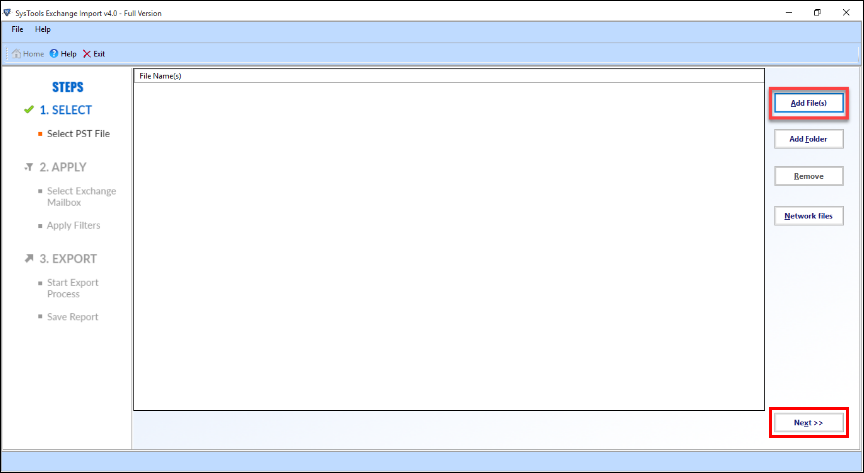 After that enter the Admin credentials, Server IP and Active Directory IP. You can also check the Include Sub-Domain User's field if you want to transfer mailbox of sub-domain users as well.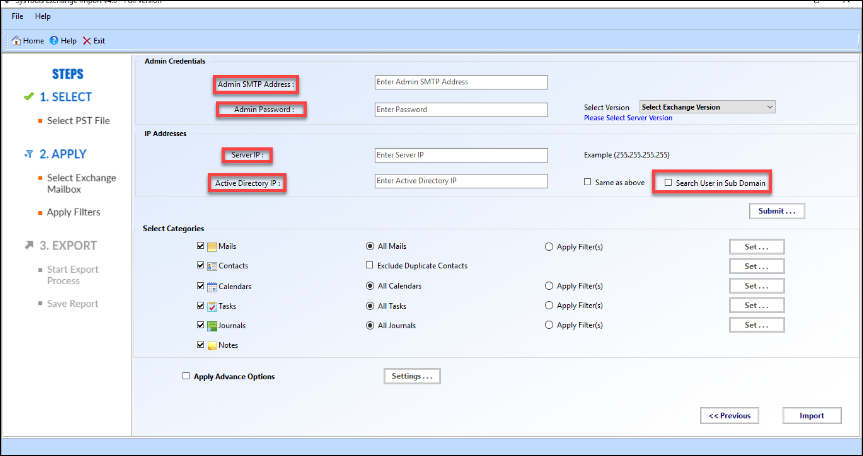 After entering all the credentials, click on the Submit button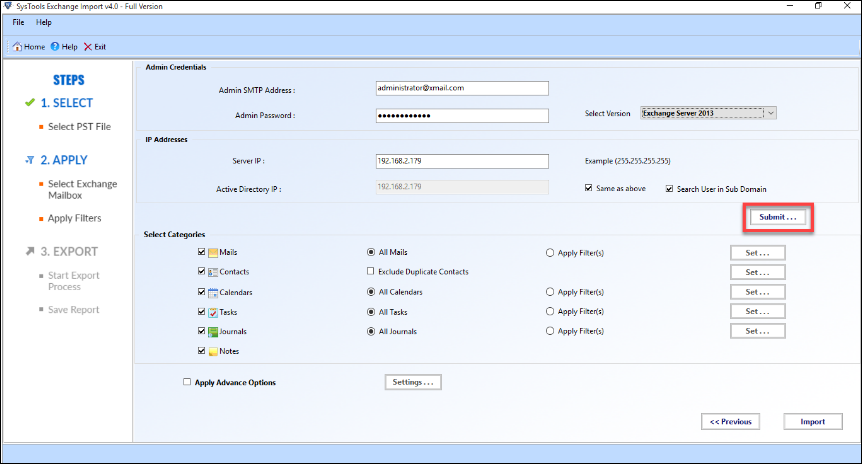 Now In "Exchange Mailbox" Section, provide the details of the Desired User in which, you want to import Calendar Details.
Now, you have an option to select Category, here click on the Calendars option. If you want to import selective calendars then click on Apply Filters >> Set.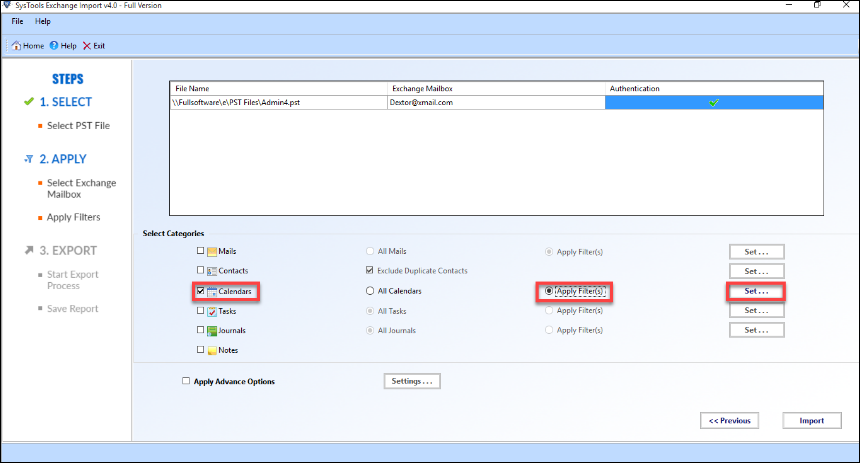 Now, provide the Date Range according to which the calendars are to be exported and click on the Apply button.

Finally, click on the Import button to move Outlook calendar from Outlook PST to Exchange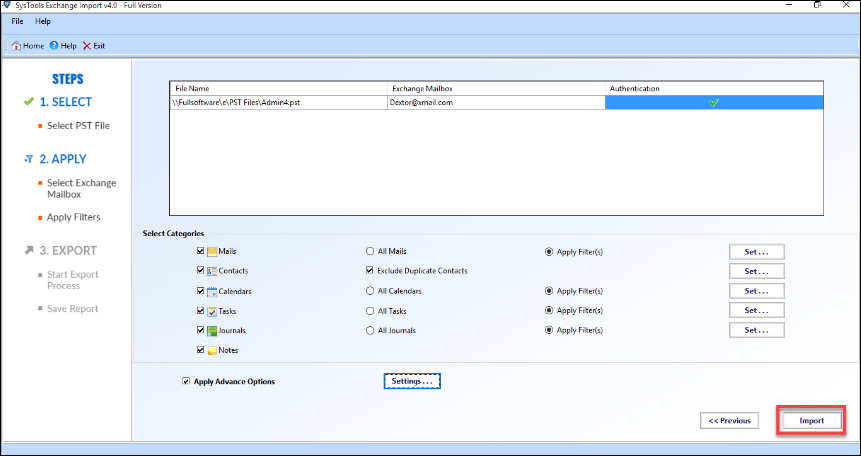 Note: In above image, all the section are selected, you can select according to the desired choice of the section, you want to import
Now user can view the complete progress of migration process with item count details of other items sections such as emails, tasks, contacts including Calendar Details.
The Final Verdict
The article is fully focused on the measures to import Outlook Calendar to Exchange. All the possible solutions to move Outlook calendar to new Exchange Server are being discussed in this post. But, with the help of SysTools Exchange Import tool, users can easily export their calendar from Outlook to Exchange Server without any guidance of a technical expert.