Repair corrupt outlook PST and Exports to Office365, email servers (MS Exchange Server, Novell GroupWise, Lotus Domino), webmails (Google Apps Suite, Gmail, iCloud, Yahoo, AOL, and Outlook.com) with help of Kernel for Outlook PST Repair tool.
Are you a regular MS Outlook user?
If your answer is 'yes,' then you'll be able to recall the following messages which were displayed as jiffy popups on your screen.
'Unable to display the folder. The file xxx.pst could not be accessed.'
'Microsoft Outlook has encountered a problem and needs to close. We are sorry for the inconvenience.'
'The file xxx.pst is not a personal folders file.'
An Outlook Personal Storage Table file stores all your emails, attachments, personal contacts, and templates on your local device or machine. But your MS Outlook comes to a temporary pause when the PST files get defunct or impaired. Due to the corruption of PST files, important emails, contacts, attachments, journals, notes, calendar, etc. become inaccessible to the outlook users. But, Kernel Outlook PST Repair tool can save your day.
Product Overview
Outlook PST Repair by Kernel is an astute solution for repairing corrupt PST files. It recovers PST files maintaining the integrity of the stored data. Even PST files of large size are recovered in no time. It allows seamless restoration of permanently deleted emails too.

PST Repair tool has many advanced features. Its Search feature helps to find the PST files and the Find option aid quick recovery of specific emails at lightning speed. It facilitates recovery of password-protected PST files also. It offers selective migration of emails by applying appropriate data filters. Finally, this tool exports recovered PST files to email servers, webmails, and Office 365.
Key Highlights (Version Updates)
Kernel for Outlook PST Repair Version 18.1 is introduced in the market with a plethora of newfangled updates that created a storm in the world of data repair & recovery.
Performs robust recovery of files with its upgraded features.
Improved speed and accuracy in the retrieval of outlook PST Files.
Integrated filters for quick selection of specific emails.
Ensures data integrity and precise recovery of PST files.
Ability to split a sizable PST file into bitty archives.
System requirements

Supported Versions
Windows– All versions including Windows 10 and Windows Server 2016
Outlook – All versions including Outlook 2016
Minimum Requirements
Pentium Class Processor
256 MB RAM (minimum)
50 MB for software installation
There should be enough space in your system to save the repaired PST files; for example, you should at least have 5 MB of free disk space if you want to repair and save a 5 MB PST file.
Working Mechanism
The Kernel for Outlook PST Repair software examines the corrupt PST files and restores them. The tool analyzes the distorted files and displays its data in original hierarchical format. Following are the steps of data recovery:
1. File Selection - Select the PST file from the source by clicking the "Browse" button.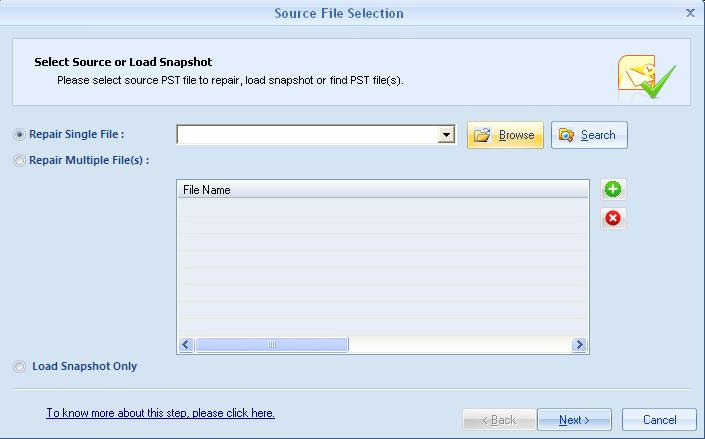 2. Preview - Soon after the completion of the recovery process, restored items are displayed immediately.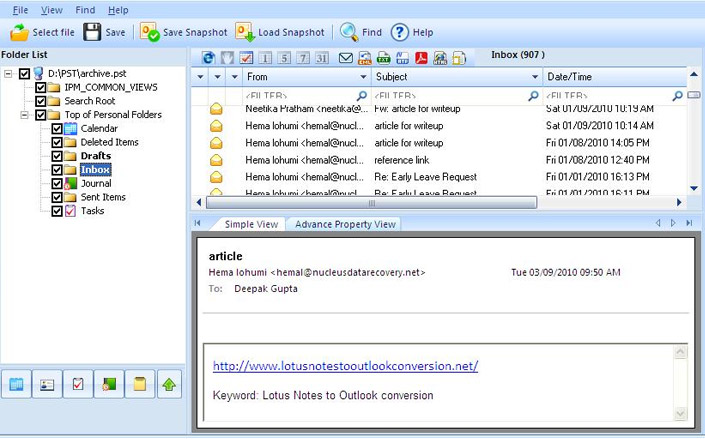 3. Saving - In the ultimate step, we browse and select a location to save the PST file. And then click 'Finish' to complete the procedure.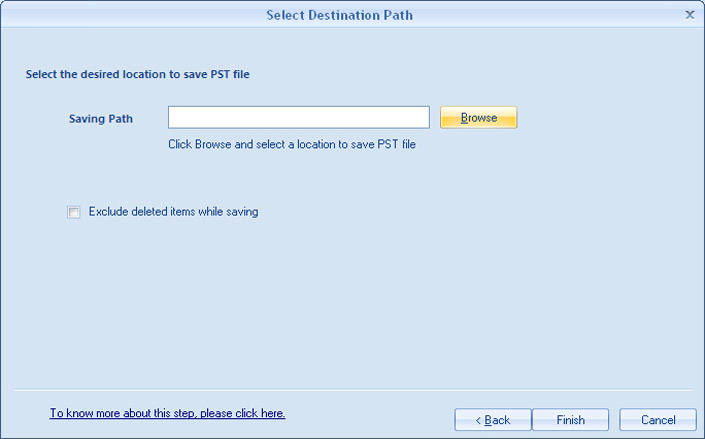 Competitive Advantages
Many PST repair tools are available in the market. Then why Kernel for Outlook PST is considered to be an effective tool for your business.
Swift interface for easy usage.
Explanatory screens for better understanding.
Outlook mailbox items are recovered without altering any part of the content.
Support for UNICODE and ANSI formats.
Smooth analysis of the file data with the generation of File Analysis Reports.
Users can use the demo version before purchasing it.
Provides Preview of the recovered files before saving it finally in the system.
Fundamental Drawbacks
Besides having innumerable advantages, there are limitations such as:
This software repairs only PST files ( not OST files).
It fails to retrieve the passwords or change the password of the outlook PST file although it restores the PST file without any alteration.
Although its ability to repair a broken PST file is unmatchable, there are constraints in using the trial version of it since it saves only 25 items per folder. To enjoy the expanded functionalities, one needs to buy the licensed version of the tool.
Final Verdict

The recovery process in the Kernel tool is 100% foolproof and successful. It does not change the content of the original PST file since it operates in 'Read-only' mode. It recovers the data from the old one and saves them into a new file keeping the integrity of the data intact. It is a remarkably efficient product.