Assume that as a role of System Administrator in SMB (or a startup group), you are requested to (re)design the IT infrastructure of the company. In this article, I will describe the steps of design, configure and operate the IT devices in a small business environment. (<50 users).
I will try to minimize the cost as much as possible by using Linux distributions in all main servers; so we don't have to buy the licenses for Windows servers, and only need to purchase licenses for Desktop/Laptop of users. Or you can train them to use Ubuntu (it's free, fancy and fun to hand on :-)
This article will be described in several parts. Part 1 is network design and BoM (Bill of Material); firstly we will start with a network diagram. Here is my ideal, created by MS Visio: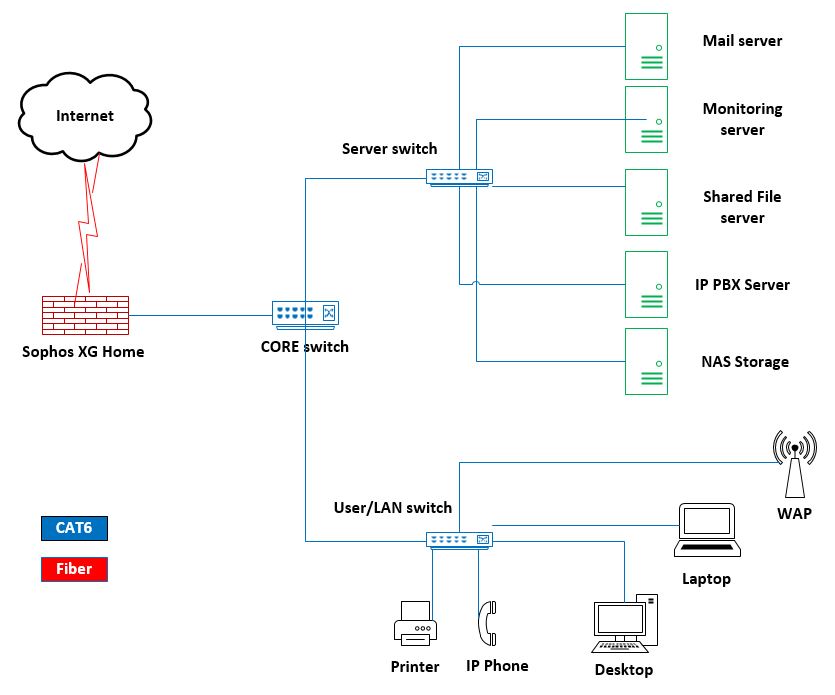 For the BoM, here we are:
So the total cost is $ 9,190. It is not cheap but I think it is reasonable for a scalable and secured system.
That is the end of part 1, in the next post we will configure the network devices (Firewall Sophos and Cisco switches). The simulation will be done on Vmware Workstation and Packet tracer/GNS3. See you then!
You can find other resources here:
Configure Monitoring server (Zabbix)
I hope you found this article helpful.
This article will be updated with a link to Part 2 of the series once it has been written and published.

I invite you to ask any questions and leave any comments you may have below.