Most of the times we combine PDF files using online PDF joiner software. But, is it safe to use online PDF merger tools? So, to get all answers read the blog and get the complete knowledge to merge PDF files efficiently.
There are numerous solutions available to merge PDF files online. Basically, PDF is a Portable Document Format capture all the elements of a printed document as an electronic image that a person can view, print, navigate or send it to someone else.
People combine PDF files by using PDF merger available online. But, the question crops up that is it safe to use online PDF merger? Before knowing the answer to this question, let us understand why there is need to merge PDF file. Moreover, in this post, we are also going to discuss an easy and reliable solution using which a user can combine multiple PDF documents in a secure and hassle-free way.
Common Reasons to Merge PDF Files
1- When there are different PDF documents of a single project, then the user can combine all PDF documents into one single file by merging them.
2- There may be more than one person or a team working on a same project and documents are being submitted from every person's side. To manage all PDF documents one can merge them.
3- Archived Document- In records libraries, there are thousands of files saved separately in electronic form. One can merge these files as PDFs into groups which will help searchers find a required document in less time.
People use various solutions or utilities to merge PDF files online. PDF mergers available online have some drawbacks that can affect user's data or security in an unhealthy way. Let us focus on what risks a person can face while merging PDF files online.
Why User Should Avoid Online PDF Merger Tools
1. Security - In online PDF joiner software, the user has to upload his/her onto their server and after the merging process, they can download the file. Unfortunately, when a user uploads his/her file on the server, the file is susceptible to virus attack or corruption. Moreover, a user may also face issues with contents that is content present in that file.
2. Quality - The quality of the document is not maintained by the online PDF merger tools. As every tool has its own algorithms on which the tools work. So, there is no quality assurance while using the online PDF joiner software. Most of the times images are not encoded properly by the tool available online.
3. Privacy - Privacy is the most important thing that is not maintained by most of the online tools. They just say that privacy will be maintained while merging the files but in reality, there is no privacy of the files or documents that are uploaded by a user on their server.
4. Large File Sizes - Large file sizes are not supported by most of the online file solutions. The typical file size limit supported by them is around 50-100MB. Now, if a user wants to merge large files then these tools are of no use. Moreover, there are some tools that are associated with some working condition like merging limited files.
5. Features Available - There are only a few features that are available on online PDF Mergers, but if a user wants advanced features then he/she cannot have that online. Features like batch conversions are not available with online PDF joiner software.
Perfect Solution to Merge PDF Files
To overcome all the risk associated with the Online PDF Merger Tools a perfect solution is available that is PDF Split & Merge Tool. This utility merges multiple PDF files and split large PDF document by page or range. It is compatible with all types of PDF files and maintains the originality. There is no limitation on the number of files to be merged. All in all, it a secure and reliable tool which a user can use to merge PDF files or documents.
Working of SysTools PDF Split & Merge Tool
First, Download PDF Split and Merge Tool and click on Merge option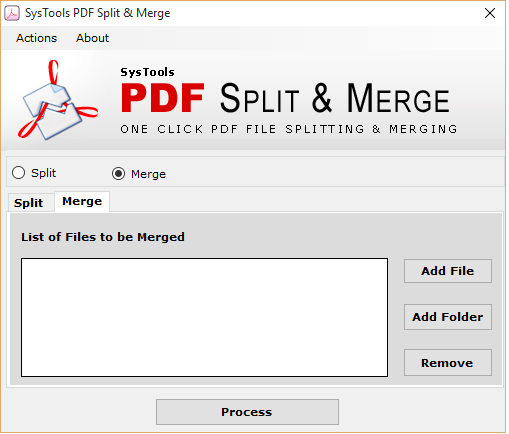 Now, you have to click on the Add File button and select PDF file which you want to merge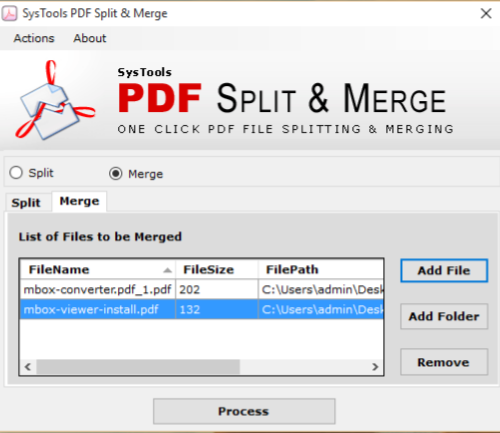 Click the Process option to begin the process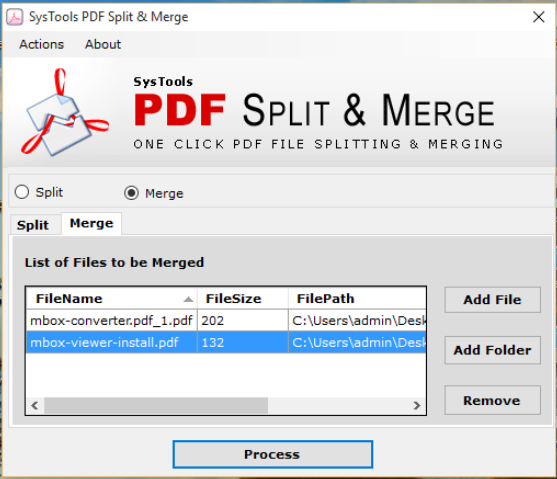 Once the process is completed, PDF Merger will prompt message about the completion of the merging process.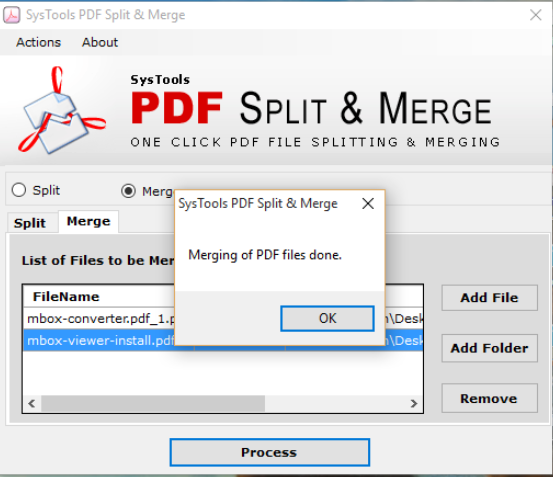 Conclusion
There are many online solutions available but it is not safe to use online PDF merger tools. As these tools are associated with many risks. So, it is always suggested to go for a professional solution that is SysTools PDF Split & Merge Tool which maintains security, quality, privacy and other things also while merging PDF files.