Merge PST Files in Outlook 2016, 2013, 2010, 2007 - Smart Strategies

SysTools Simplifying Technology Leading in Data Recovery, Data Migration & Data Backup With 200+ Solutions. https://www.systoolsgroup.com/
Published:
Browse All Articles
> Merge PST Files in Outlook 2016, 2013, 2010, 2007 - Smart Strategies
Learn how to merge PST files in Outlook 2016, 2013, 2010, 2007. The article explains the quick manual solution to merge Outlook PST files into a single file without losing any data. The post also suggested easy to use tool to merge PST files and remove duplicates
"Is your organization looking for a method to merge Outlook PST files into one? Are you finding it difficult to get a suitable approach to achieve this task? Then, this is the right place you are looking for. Yes, we have come up with a reliable solution to merge multiple PST files into one. Therefore, let us discuss some brief information for the same."
Microsoft has resolved the issues in the latest version of Outlook by extending the default size of PST files up to 50 GB in Outlook 2010, 2013 and 2016. This is only default limit and it can be extended up to 4PB or 4000 TB. But technically, it is not recommended to adjust the default limit. This is because it may lead to performance degradation and increase the chances of corruption of the Outlook PST file.
Although, now a new type of hurdle has emerged. Users who have an existing PST file created with older Outlook versions now need a way to import all data into a single PST file that can be used with latest Outlook versions. Thus, there is a need to merge Outlook PST files into one. In this blog, we will discuss smart strategies to merge PST files in Outlook 2016, 2013, 2010, 2007 into a single file without facing any difficulty.


Reasons to Merge PST Files in Outlook 2016, 2013, 2010, 2007
At times, it might happen that Outlook users have one or more PST files. This can cause severe problems related to PST management and its handling. If users have a large number of PST files, it may be a challenging task to manage and handle them effectively.
Moreover, a large range of PST files may get lost or misplaced somewhere due to accidental deletion. Besides this, whenever users try to open multiple PST files one by one and they want to access the mailbox data stored in them, it will certainly take a lot of time for all the files to be opened. Therefore, merging pst files in Outlook is the best and efficient way to manage and organize your mailbox files.


Manual Steps to Merge Outlook PST Files into a Single File
If users want to merge multiple Outlook.PST files into a single file with the latest MS Outlook versions, they have to follow given steps:


Step 1: Create New blank PST File
For creating a new blank Outlook PST file, follow these steps:
In the MS Outlook window, click on New Items and choose More Items option
After this, you have to choose the Outlook Data File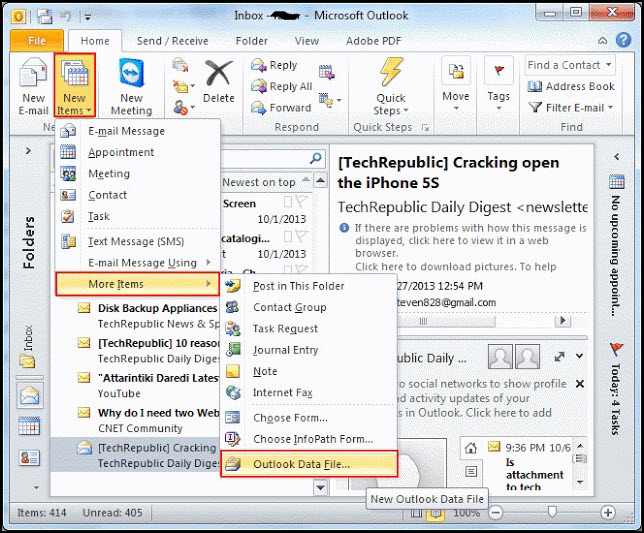 Now, select the desired location to save a new blank PST and provide the name for it
In the last steps, press OK button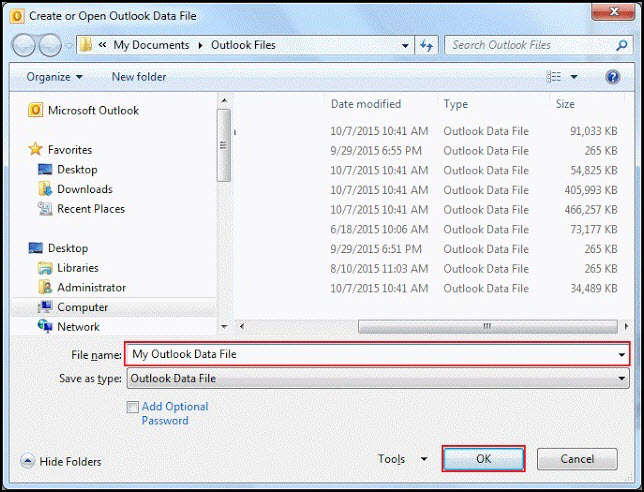 Step 2: Merge Old PST file to Newly Created Blank PST
To merge all existing PST files into the new one, follow these steps:
In MS Outlook window, go to File menu and select Open button. Then, choose Import
Now, the Import-Export Wizard will appear. Choose Import from another program or file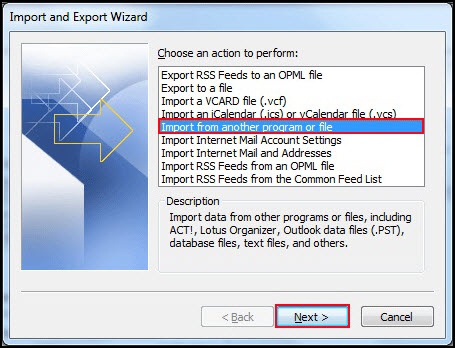 Click the Next button
Select the file type Outlook Data File (.pst) to import from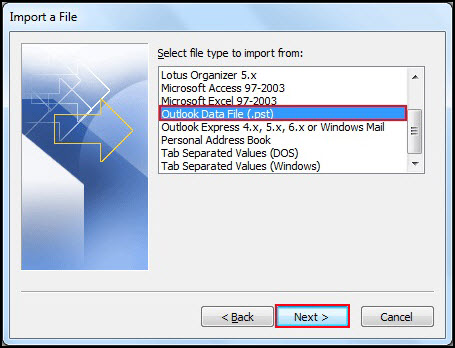 Click Next and Browse to locate a particular file that needs to be imported
Now, you can enable Do not import duplicates checkbox
In the next step, press Next button
After that, choose which folder you want to import
Next, you have to enable this checkbox Include subfolders and Import items into the same folder
Finally, click on the Finish option
All these manual steps will import PST files to the folder, which you specified in step 8. Next, to import other PST file, repeat the similar steps for each one. Once the files have been imported, their entire data can be merged into a single PST file. The resultant PST files can be exported to any local machine to access all mailbox data.
Merge PST Files & Remove Duplicates With SysTools PST Merge Software

In order to merge any number of PST files quickly, the users must go for an automated approach i.e., SysTools PST Merge tool. This application allows combining multiple Outlook data files into one single PST file. It has the user-friendly interface that even a novice user can use it without having any extra knowledge.
The Key Features of SysTools PST Merge Software to Easily Merge Outlook PST Files into Single File
Permits to merge all Outlook items, i.e., emails, contacts, tasks, etc.,
Offers 3 Merging Options: Join PST, Merge multiple PST & Merge contacts
Remove duplicate items while combining many PST files/ folders together
The software allows combining any number of Outlook PST files at a time
Consolidate UNICODE as well as ANSI PST into a single UNICODE PST type
Supports all MS Outlook (32/64 bit) and Windows version (32/64 bit)


Final Words
Microsoft Outlook is the best desktop-based application, which comes up with so many facilities. Sometimes, users or organizations want to combine multiple .pst files into one. For this, they search for a trustworthy method, as the security of data seems very important. Thus, in this blog, we have suggested a third-party tool named as PST Merge that will help to merge PST files of Outlook 2016, 2013, 2010, 2007.