I have written before about various tools that can help one troubleshoot certain issues. This time I ran into an issue with an old USB 2 thumb drive. I thought it was a goner and I would need to buy a new one. It is only a 4gb stick and USB 2.0, so not a big loss. I tried several things and then put a question here. The upshot of the question was that I ended up trying a low-level format tool.
The tool, from HDDGuru.com, is called HDD Low-Level Format Tool. After doing a low-level format on my USB drive (be careful this deletes all information), I regained use of the drive and, in fact, am using it right now with another security tool I use, Predator (more on that in another article). It should be noted that there are a few fairly good tools on the HDDGuru website at http://hddguru.com/software/.
You can also use this tool to see information about your drives. When you run the tool you will see this dialogue unless you upgrade.
After you upgrade, if you decide to, enter the code you receive after clicking the "Enter code" button (I suggest copy and pasting the code). If you decide not to upgrade click the "Continue for free" button.
Whenever you use the Hard Disk Low-Level Format Tool (the name is deceiving since it does more than low-level formats), it should be run as Administrator. If you don't run it as the Administrator you may end up seeing a screen similar to the featured image, where no drives are shown even though at least one drive is certainly present. If you do run it as Administrator (on the same machine in this case), your drives will be listed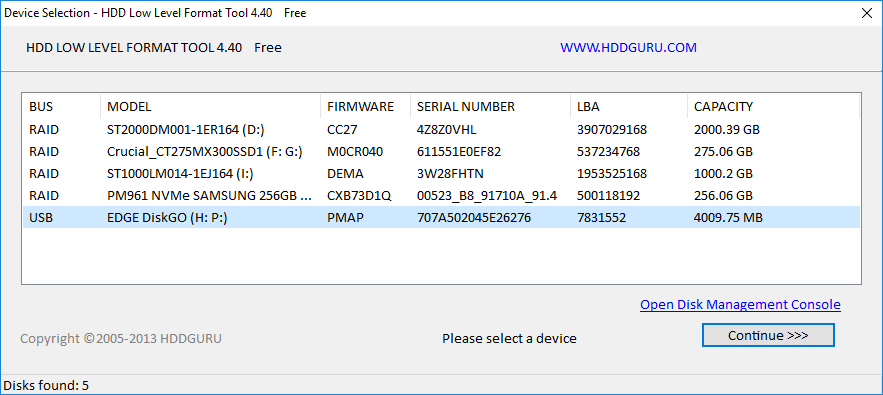 If I choose the Edge drive (Highlighted), I see the following information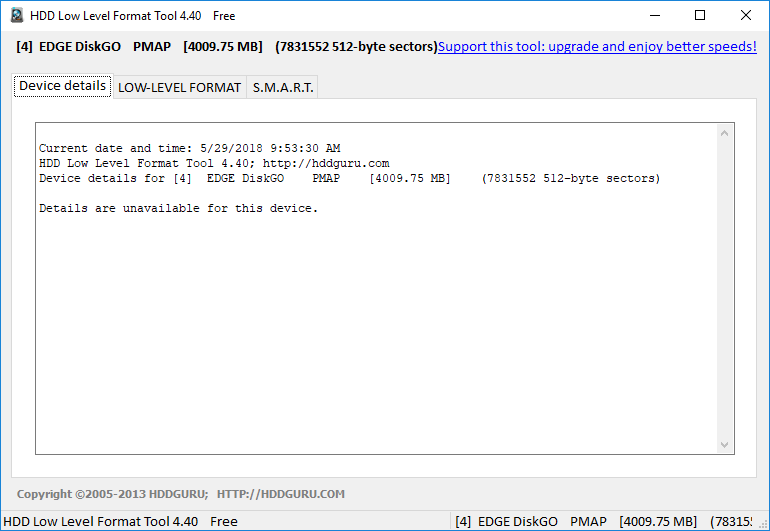 Since the selected device has no details, Let's see what another device looks like, the second choice is a Crucial SSD in the computer.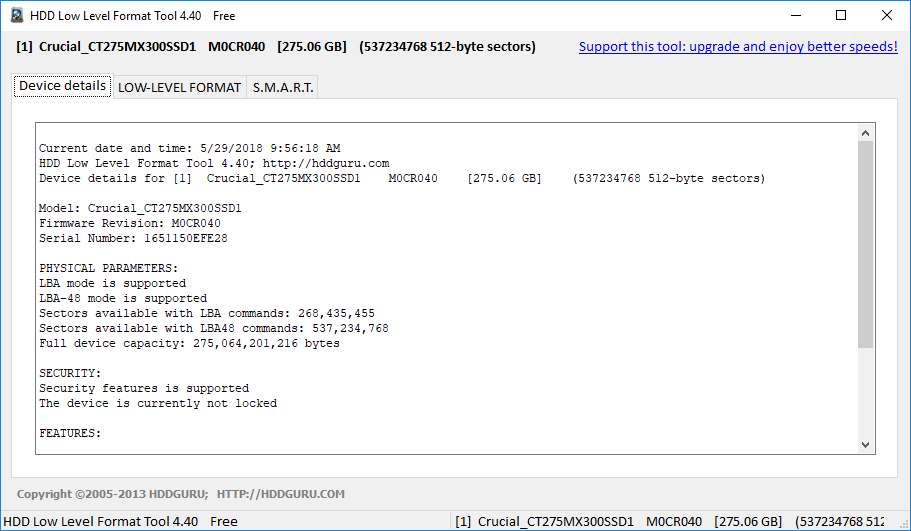 The basic device details are listed in the first tab. The second tab is where you would start a low-level format, but clicking on it first gives you a warning (if you click on the tab and don't wish to format, this gives you an out):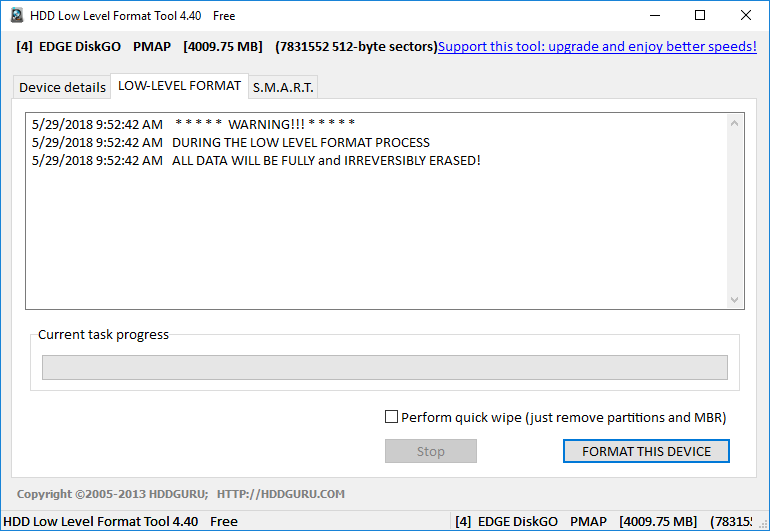 Clicking on the S.M.A.R.T. tab (on a device that has SMART Data) initially gives this blank screen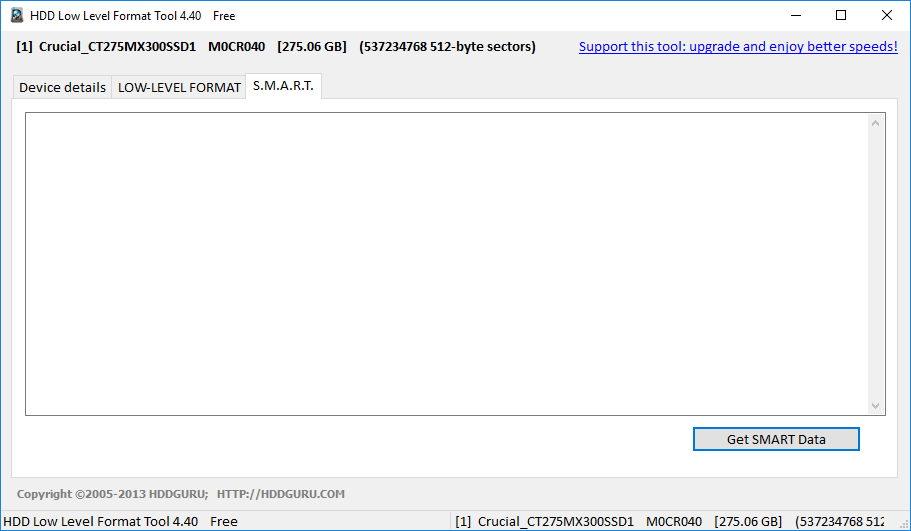 When you click the "Get SMART Data" button, the resulting screen would look similar to this
So this is more than just a low-level format tool. With that said, doing a low-level format will reclaim drives that you may have given up on.
I highly recommend upgrading for $3.30 (USD), the speed of the tool is severely compromised otherwise (it took a day and a half to do a low-level format on the Edge USB 4gb stick in free mode!).
If you liked this article don't forget to click the thumbs up below. This helps me to know what types of content users are most interested.
Disclaimer: I am not in any way associated with the software mentioned in this article, other than being a satisfied user.