Go through this article to know the method to import Entourage into Outlook 2016 Mac effortlessly. The proper solution to Export Entourage to Outlook Mac is illustrated in detail manner. Before exploring the method, let us consider a real-life scenario usually faced by the users
"I have recently downloaded Microsoft Outlook 2016 for Mac. Previously I was using Mac Entourage 2008 on my Mac Book and my biggest usage is the email. Now, I would like to export emails from Entourage to Outlook for Mac.I thought that I directly imported emails to Entourage 2008 to Outlook 2016 Mac because both are the Microsoft products. But I fail, it would be great if it was possible. Now, I really required a seamless solution to import Entourage into Outlook 2016 Mac. If anyone knows the solution, then kindly suggest me. I would be grateful if anyone helps me to migrate email from Entourage 2008 to Outlook 2016 Mac."
There was a time when Microsoft Entourage was a notable email client for Mac. Nowadays, it is just a discontinued email client whose last version was released on 15 January 2008. Now, most Mac users are using Outlook 2016 or 2011 for Mac as an email service. Many times, users who were previously using Entourage 2004 or 2008 wanted to migrate their data to Outlook Mac 2016. But, the incompatibility between the file formats made the user unable to import Entourage database to Outlook 2016Mac directly.
Because Entourage supports MBOX file format for database management and MS Outlook uses Personal Storage file (or PST). So, in order to move from Entourage 2008 to Outlook 2016 Mac,.mbox to Outlook 2016 Mac PST conversion is required. Therefore, in this blog, we will provide an appropriate and secure solution to import Entourage into Outlook 2016 Mac.
3 Step Process To Import Entourage Into Outlook 2016 Mac
The transfer of the Entourage database to MS Outlook 2016 requires a three-step process. Hence, to get Entourage into Outlook 2016 Mac, perform each and every step carefully that is mentioned below:
Export MBOX From Entourage
Convert MBOX to Outlook Mac
Import PST to Outlook Mac
Step 1: Export MBOX From Entourage
In order to import mailbox MBOX file from Entourage, follow the below instructions:
Open Entourage application on the Mac machine
Click on File and choose Export option
Choose the Items to an Entourage Archive option. In order to select the folder to export, check the checkbox corresponding to data items
Select the Right Arrow button to continue the process. After that, select the "Yes, Delete Items From Entourage After They Are Archived" option and click on Right Arrow
To save the archive file locally, click on Save
From the Dock icon, start the Mail and select "Files in MBOX Format" option. Click Next
To finish the export process, click on Done.
Step 2: Convert MBOX to Outlook Mac
With the help of SysTools Mac MBOX Converter users can Convert MBOX to Outlook 2016 Mac easily.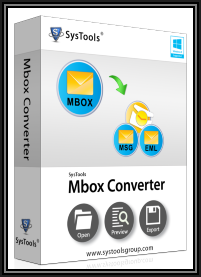 The seamless working of software makes this utility different from others. The best thing is that it can import multiple Mac MBOX to PST / PDF / HTML / EML file formats. All of the file formats are further supported by different email applications. Moreover, it maintains the MBOX file structure information during the conversion to Outlook Mac PST. It also facilitates the user to apply filters to get only relevant information in PST file. Also, the MBOX Converter tool is fully compatible with the latest Mac OS X version.
Step 3: Import PST to Outlook Mac
It is the last step in which the PST file is imported into the Outlook 2016 Mac. To do this, go through the following set of instructions:
Open the Outlook 2016 for Mac and click on File
Select Import option from the resultant menu
Now, select Outlook for Windows archive file (.pst) and click on Continue option
Browse the PST file that is to be exported and click on Import
Once the process gets completed, click on Finish.
Note:- User can view the imported data file under the On My Computer heading.
The Bottom Line
After understanding the necessity of users to migrate from Entourage 2008 to Outlook 2016 Mac. Hence, in this blog, we have discussed an easy-to-use solution that can import Entourage into Outlook 2016 Mac in an efficacious manner.