Sysadmin Day 2018 is coming up on July 27th, and, going along with the recent premiere of the new hit movie The Incredibles 2, we want to share a light-hearted and comical explanation of what sysadmins are and why they are so incredible.
Sysadmin Day 2018, aka the best holiday of the year, is set for July 27th. Pixar's The Incredibles, arguably their best film, first premiered in theaters on October 27th, 2004. Coincidence? I think not.
Okay, that might be a bit of a stretch, but not as much of a stretch as Elastigirl's arms. *ba dum tss*
All joking aside, Sysadmin Day is coming up next week and I want raise awareness about the work these professionals do to keep companies up and running so we can continue with our work every day. Sysadmins are like superheroes, saving the day one broken computer at a time. Since my mind is reeling from the awesome premiere of the box-office-breaking sequel to the infamous The Incredibles, I'm going to use that as a guide to explain what a sysadmin does. So grab your popcorn, and let's get started.
Elastigirl
Flexible, stretched in six different directions, always the underdog, doesn't receive enough credit...yup, sounds just like a sysadmin. Elastigirl is the super smart, super savvy wife known for constantly living in her husband's shadow. Her stretching capabilities allow her to be in two places at once, her flexibility makes her adaptable to change, and she is usually the one who saves the day. Just like a sysadmin. Even though both play a key role, they rarely get the praise. But they seem to be okay with that. As long as the day gets saved, it doesn't matter who gets the credit.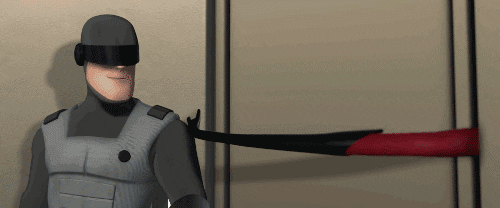 Jack Jack
Jack Jack is the baby who can turn into a fireball, a red monster, teleport through walls, and laser beam out his eyes. And the best part is, he doesn't even realize how powerful he really is! Just like Jack Jack, sysadmins sometimes forget their importance due to all the chaos in the office. But deep down, we know they are the most skilled people around. Sysadmins aren't just IT guys. They know how to code, develop software, and manage the ins and outs of any hardware your team uses. (Not to mention their skills at understanding "computer not working" requests remain unmatched.) They have acquired so much hands-on experience solving problems and troubleshooting fixes that they are highly capable at completing tasks in each area of technology.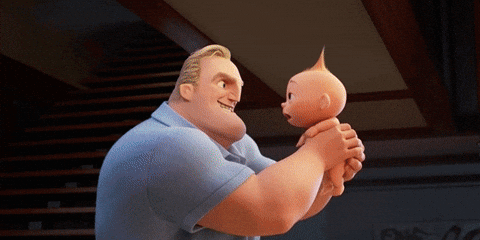 Mr. Incredible
This one is a given. Sysadmins are, quite frankly, pretty incredible. If you have a problem, they are the first ones you call because you know that no matter how difficult or lengthy the job is, it will get finished. They are incredibly dedicated to their work, reliable and always on-call—even in the wee hours of the morning when they haven't gotten any sleep because the newborn has been crying. They treat your problem like it is a life or death situation, and they clearly have superhuman abilities because they always manage to find a solution.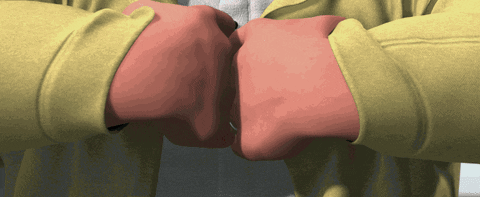 Edna
The sysadmin thinks outside the box and is capable of applying unique solutions to tough situations. In other words, they're not only good at their jobs, they exceed expectations. Their days are spent solving puzzles and trying fixes that not only get rid of problems but improve efficiency just like the way Edna, the Incredibles' personal super-suit fashion designer, handcrafted each family member's suit specific to their powers. Genius. Your sysadmin will find kinks in the system and errors in processes you wouldn't even notice. They are ultimately creating your super suit so you look good at your job, while they support you behind the scenes.
Violet
Violet's powers may seem trivial, after all invisibility and force fields aren't often sought after by superheros who want to take action, but her powers saved her family countless times. Good sysadmins, like Violet, often seem hidden because if nothing is brought up, it means they are doing their job. They work tirelessly behind the scenes so everything runs smoothly for their company. They essentially put a forcefield around all the tech in the company with their use of backups, security tactics, and preemptive maintenance. No matter how long sysadmins keep this forcefield strong, however, people are always quick to notice when there is a hole, and it becomes their job to fix it again. So they do.
Dash
When that forcefield does fail, sysadmins approach the problem in the quickest and most efficient method possible. Sysadmins have such a wide variety of skills, knowledge, and experience that they are able to quickly identify IT problems and figure out the best, most effective solution. They can fix critical errors fast and without error because each minute counts.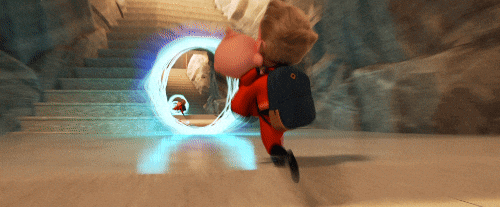 Sysadmins play such a vital role in a company's ability to function and operate. Their skills make them more powerful than just one superhero, and instead are as powerful as an entire family of superheroes (plus the quirky fashion designer). They do so many things to keep everything running smoothly, and deserve a pat on the back for each job well done. So this Sysadmin Day, celebrate your sysadmins for their great contributions, creativity, and efficient working style. After all, without them, where would your company be?