If you're a Microsoft Exchange Administrator then you surely know what is OST and PST and must have worked in an environment where you had to deal with both OST and PST.
This is where Stellar OST to PST Converter comes as a powerful and most recommended tool to repair and convert corrupt OST files to PST files. The software safely converts all Exchange mailbox objects within OST files into outlook importable PST format. OST to PST Converter Software keeps original folder hierarchy intact and performs quick OST to PST conversion without making any data loss.
OST and PST:
First, for those who might not know of OST, An OST file, or offline storage table (.ost) file, is an offline Outlook Data File used by Microsoft Exchange Server that enables users to work with their messages and mail data even when access to the mail server isn't available. OST files are used in two scenarios: with Microsoft Exchange Server's Cached Exchange Mode and with the Outlook Connector for Windows Live Hotmail when accessing Hotmail mail.
While a Microsoft Exchange Server user's e-mails and other data items are normally saved directly on the mail server, OST files enable a local copy of all the data to be stored on the user's computer. These items are then automatically synched when access to the mail server is restored.
One of the biggest difference with the personal storage table (.pst) files used by Microsoft Outlook for managing POP3, IMAP and web-based mail accounts is that unlike PST files, OST files are tied to the mail account configuration and cannot be opened or backed up individually.
When do you need to use "Stellar OST to PST Converter"?
Exchange Server is unavailable or OST file is corrupted
In most cases, Exchange Administrators will find the need to use Stellar OST to PST Converter when Exchange server becomes non-functional or when users lose access to their mailbox, In a case where you lost access to the server and your Outlook is not opening then you might think you have lost all your emails and can no longer access them!
Using "Stellar OST to PST Converter" you can retrieve your mailbox data and be able to see everything including attachments as we will demonstrate below and can convert them to a different type of format "MSG, EML, RTF, HTML, or PDF format" and save all your emails.
For more scenarios, please check this link: https://www.stellarinfo.com/article/convert-outlook-ost-to-pst.php
The software is available for download and demo usage which makes your life even easier since all you have to do is go to this page & see if it really works:
https://www.stellarinfo.com/convert-ost-to-pst.php
Once you downloaded the software, you can install it directly on the client/user's computer and start the conversion process to restore OST to PST or preview the emails directly from the Application itself.
After the Installation process, you can simply browse to the OST location which is by default
"%userprofile%\appdata\local\microsoft\outlook\"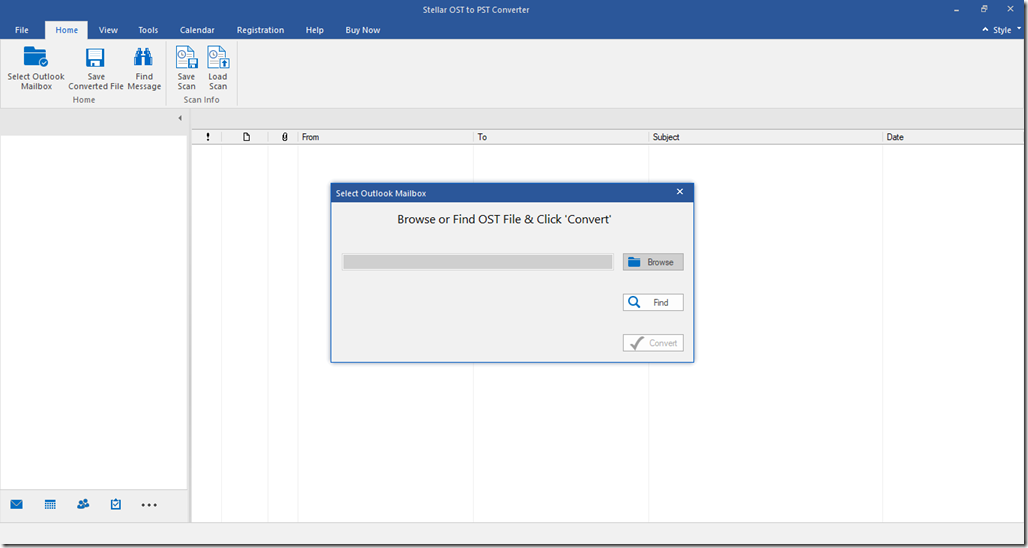 When you browse to that default location, you will get all the OST files included within that directory and you'll be able to choose the one associated with your Email.
I will go for the @me.com.ost file to see what it will show.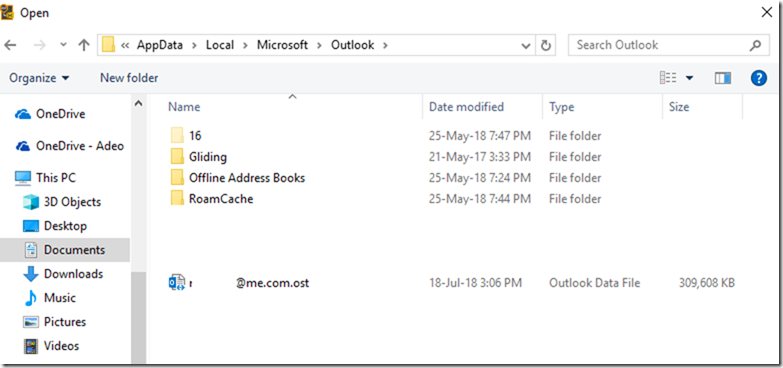 Click Convert and you will be able to see the preview of all the emails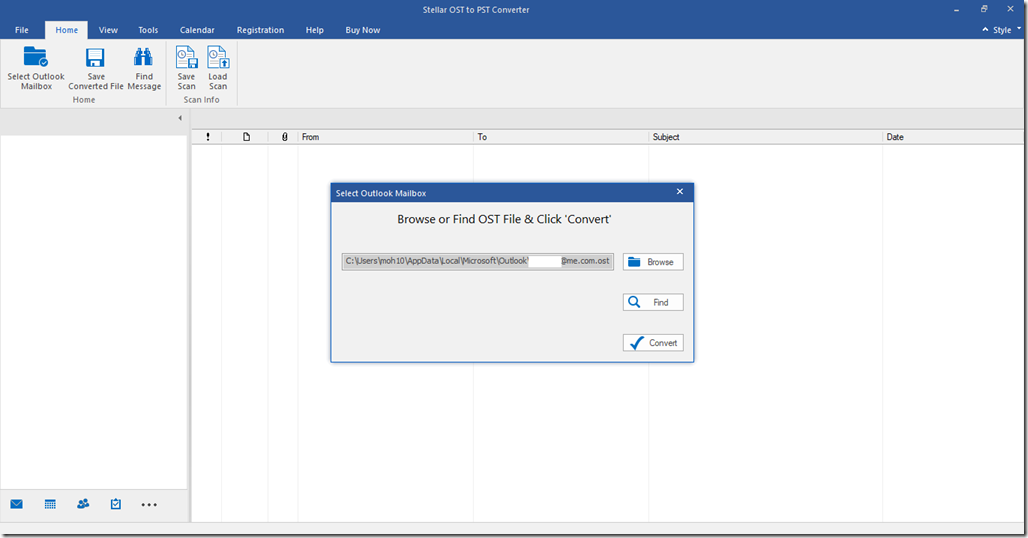 As soon as you convert the items of your OST files, you will be able to preview all items and their content.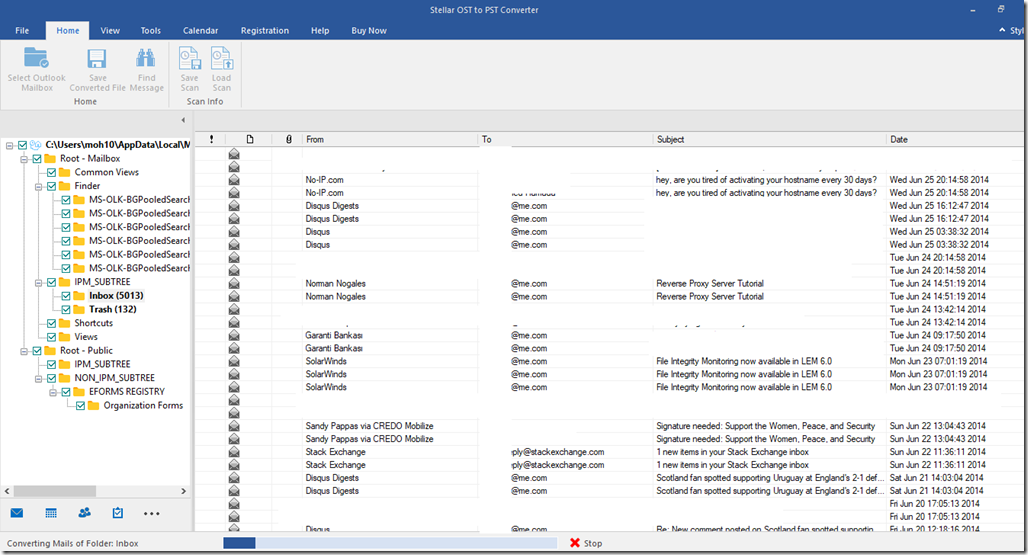 In order to do the conversion your outlook must be closed, otherwise, you'll get a notification stating you have to close it. When this is done all you have to do is click on the "Save Converted File"
Here you'll have to choose the format that you want to export the OST file as in the below screenshot.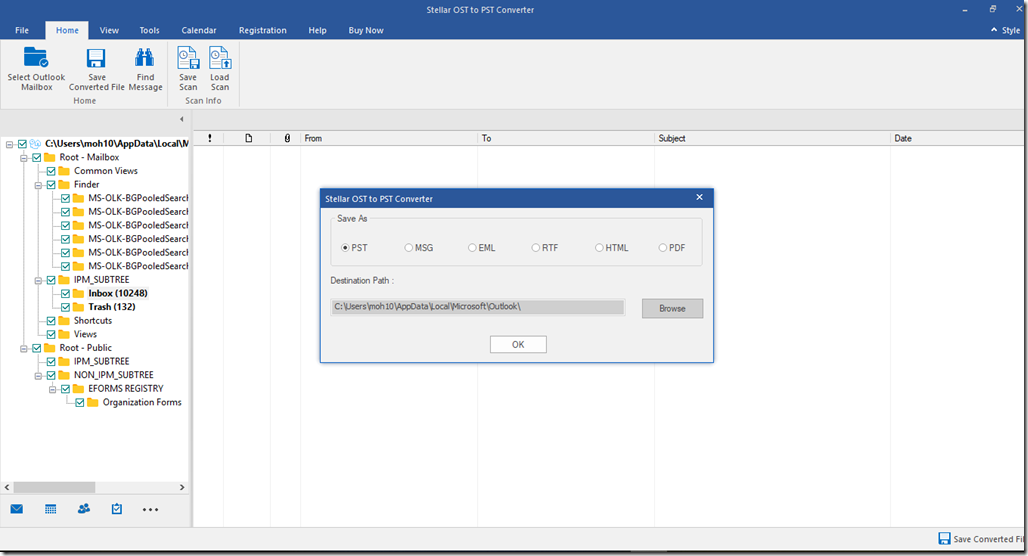 The conversion process is an easy and quick process. It takes approximately 5 minutes per 1 GB of course depending on your Computer's performance and hardware resources.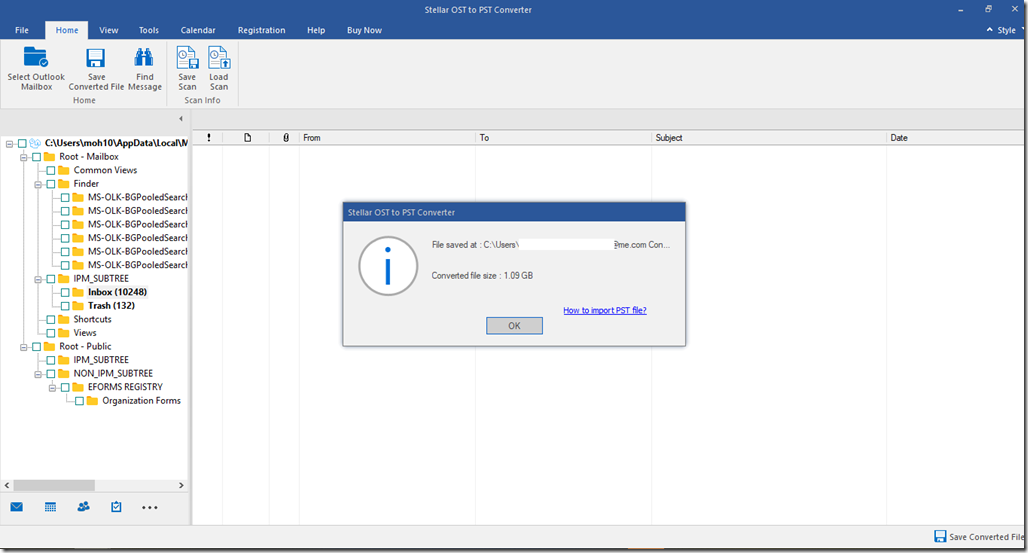 Stellar OST to PST saves your business & saves you time plus the effort of trying to get your data back from a corrupted OST to PST file. This software comes to your rescue when you are trying to find trusted and tested converter software.
With its great features, Good (GUI) Graphical User Interface, and ease of using Stellar OST to PST deserves 10 out of 10.
Author Profile:
https://www.experts-exchange.com/members/moh10ly.html