Are you looking to move from Mac Outlook to Windows Outlook? Not getting any solution to export Mac Outlook 2016 to PST? Then this is must read article for you which explains the manual solution to convert OLM to PST. It also suggest Outlook Mac Exporter for converting OLM files to PST in one go.
Scope: This article focuses on simple tricks to export Mac Outlook 2016 to PST. There are various reasons why people do it which are explained in the article with details.
In order to know how to export Mac Outlook 2016 to PST, one has to understand the difference between Outlook for Windows and Outlook for Mac. The outlook for Windows supports PST files and Outlook for Mac supports OLM files. When the user uses Mac Outlook, the application creates OLM, which stands for Outlook Database File. It stores email, messages, calendar data, tasks, and contacts.
In the case of PST Files, which stands for Personal Storage Table, stores the same data like OLM file. There are various reasons for the conversion of OLM data to PST. Sometimes, the user needs to switch from Mac OS to Windows. Then, in this case, he/she has to transfer all the mail data to Windows Outlook from Mac Outlook.
"Hi! I was working on Mac Outlook for quite a long time, now I want to switch to Windows Outlook. I have all my emails saved in Mac Outlook which I want to transfer to Windows Outlook. Could someone suggest me a method how to transfer my files as these files are very important to me."
Reasons Why to Export Mac Outlook 2016 to PST
There are numerous reasons due to which the users switch from Mac Outlook to Windows Outlook. The reasons depend upon the user requirements. Some of the possible reasons are explained in the section given below:
Changing Organization: In case of changing organization, a user has to transfer all his/her data from one system to another like Mac Outlook to Windows Outlook. This is the reason why conversion takes place.
Upgrading Computer: Sometimes, while upgrading to a new system OST to PST migration is required.
Permanently Switching: Permanently switching from Mac to Windows requires the transfer of data from OLM to PST.


Various Methods to Export Mac Outlook 2016 to Outlook PST Windows
There are two different types of methods to export Mac Outlook 2016 to PST i.e. manual method and an alternate method. The alternate method includes third-party tool.
Instant Solution: Download SysTools OLM Converter Software to Easily Convert Mac Outlook 2016 to PST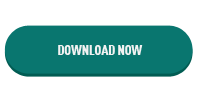 Manual Method: Export Mac Outlook 2016 to PST
Launch Mac Outlook and go to File>Export
In the Outlook Export Wizard, enable the radio buttons of "Outlook for Mac Data File" and Click on the Right Arrow
Choose an option, whether it is to delete items after exporting or not and click on the Right Arrow
Enter the name and location of OLM File and Click Save
Once the export is complete, the user will see a pop-up confirming the process completion.
Now in Mac Outlook, Click on Outlook Preferences
Select account from the Preferences Window
Click on Add button to expand the menu and choose email from the list
Enter ID and password of Gmail account and Click Add Account
The user will see a pop-up confirming configuration of the Gmail account on Mac Outlook
To import OLM File, Click on the New Folder option in the configured Gmail account
Rename the selected folder and go to File>Import
In the Import Wizard, choose "Outlook Data File" and then click on the Right Arrow
Choose Outlook for Mac data file option and Click on the Right Arrow
Select OLM file that you have taken in step 4 and Click the Import button
"Import Complete" message will appear, confirming the import process
Coming back to Mac Outlook, choose all the important email messages
Right click on it and go to Move>Choose Folder
Type the folder name or select Mac OLM folder and Click on Move Button
After that, all the chosen messages will move to Gmail account that has been configured by the user for Mac
Lastly, open Windows Outlook in the machine, configure Gmail account in it. The user will see OLM file that got transferred


Limitations of Manual Method to Export Outlook For Mac 2016 to PST
There are various limitations associated with the manual method. Some of them are listed below:
It is a very long procedure so, there are chances that the user will miss some steps.
There is no conversion between OLM file to PST. The user has to export mailbox data from Mac to Windows Outlook.
If the file gets damaged while importing and exporting, the user may lose data.


Alternate Method to Export MAC Outlook 2016 to PST
The SysTools OLM Converter For Mac helps in exporting Mac data into PST file format without any file size limitations. The tool has an easy-to-use interface which makes it easy for the users to work with. The software is integrated with various features such as:
Converts email, calendar, tasks, notes etc. to PST file format
Supports Windows 10 and all the below versions
Previews emails with attributes and associated attachments
Backs up Mac Outlook 2016/11 to PST file to prevent any data loss
Preserves original folder structure after Mac to PST conversion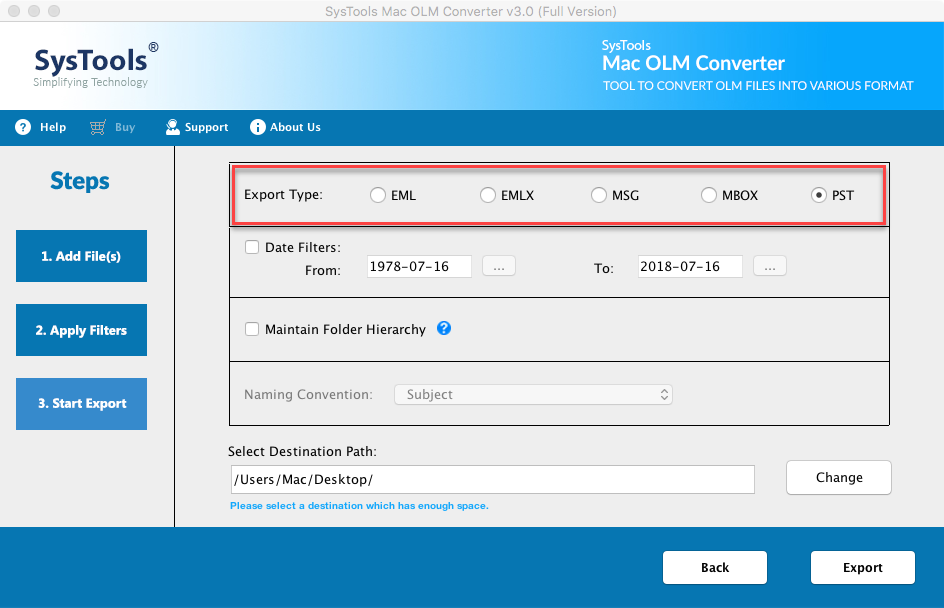 Conclusion
The above article deals with the conversion of Mac Outlook to PST. Possible ways of conversion from Mac to Outlook have been discussed. A manual solution as well as a third-party tool. A user can choose either method depending upon his preference. Moreover, the need for exporting data between Mac and Windows Operating system has also been discussed. Lastly, if the user wants a quick solution to the problem, then the third-party tool is the ideal step to be taken.