In the modern world, the laptop became the go-to device for work, especially for those working on the move. But among the endless variety of manufacturers, price levels and features on how to choose the best one? Find out in this article.
Your work laptop has a significant impact on your productivity and efficiency, and consequently, your income. Working on a laptop that takes forever to load apps and files wastes your precious time and sucks the energy out of your soul, thereby hampering your work rate. Luckily, there is an ever-growing variety of laptops to choose from for all your work needs.
Whether you need a portable machine, increased storage space, and processing power, you will be spoiled for choice by the range of offers from Apple, HP, Lenovo, among others. To help you choose a suitable laptop for work, here are 5 of our top picks:
1. Apple MacBook Pro
The MacBook Pro is one of Apple's best inventions and fits just about every requirement for business and personal use. It has a classy, slender build and comes with a 7th Gen Intel Core processor that significantly boosts performance and app loading times.
Additionally, MacBook Pro is equipped with the superb Apple MacOS which, for those familiar with Mac products, offers more functionality than Windows. Notably, MacBook Pro comes in different versions, ranging from 13-15 inches, with the cheaper one packing 8GB of RAM and 128GB SSD, about enough for all the moderately heavy stuff.
Price: $1,799 for the cheapest (13") and $2,399 for the 15" version.
2. Lenovo ThinkPad T480
If you spend most of your working time on the road, you might want to look at the Lenovo ThinkPad T480. At 14 inches and only 4 pounds heavy, it is very much portable and the sleek, thin build sorts you out on the aesthetic front. The machine also offers a selection of ports, including two USB 3.0 ports, HDMI-out, an Ethernet port and a standard SD card reader.
That said, the biggest selling point of this particular ThinkPad version is its battery power. It's standby on for 17 hours during our test, which was amazingly shocking for a Lenovo product. The basic version boasts of a Core i5 processor with 4GB of Ram and 500GB hard disk space. Price: Starting from $1,049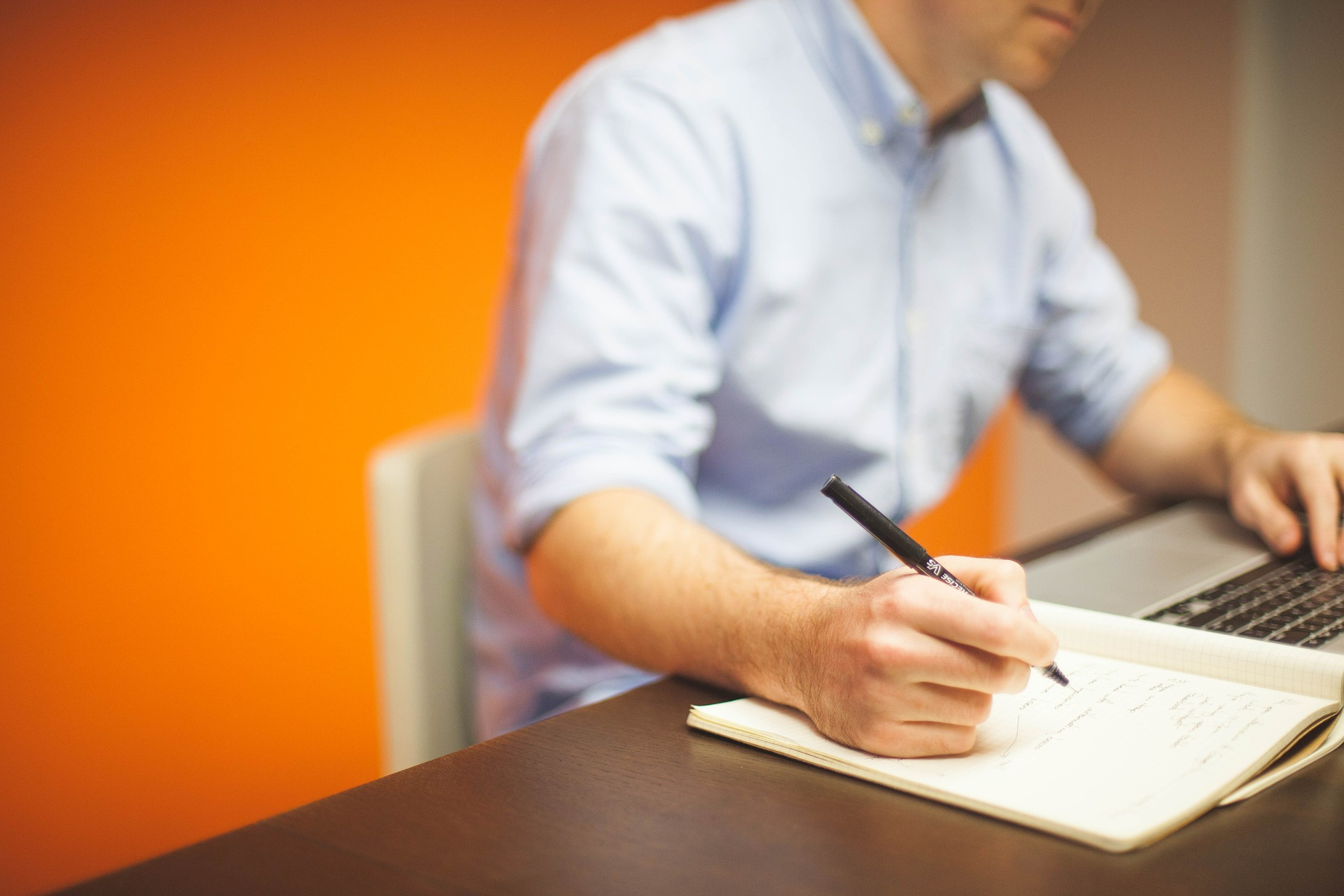 3. HP Elitebook 800 Series
As the name suggests, the Elitebook 800 Series is a family of PCs designed to offer varying degrees of performance, energy consumption, and productivity to users depending on their needs and budgets. Key features include:
HP Sure Start function that periodically scans your BIOS to detect, and eliminates any unproductive bugs.


Collaborative features such as Bang and Olufsen Audio App and HP Noise Reduction Software that enables you to improve your online collaborative experiences by blocking interfering noise from your surroundings.


Variety of ports, including USB and USB-C, VGA and Display Ports.
Price: Starting at $1,319
4. Dell XPS 13 (2018)
While you may scoff at its size (13"), the Dell XPS 13 is, according to Dell, a businessman's best friend. It operates on Windows 10 Pro and offers stunning (and optional) 4K display on top of classic Intel UHD Graphics 620 graphics. You can choose from the iCore 5-7 versions, all 8th Generation CPUs, depending on your budget.
Also, XPS 13 comes with 8GB of RAM out of the box, which you can upgrade to 32GB, according to Dell. The refreshed 2018 version offers 20 hours of battery life while running productivity apps and programs, making it a good fit for people who work on the go. Storage space ranges from 256GB to 1TB. Price: Starting from $1199
5. Microsoft Surface Pro
Surface Pro, despite being the cheapest and thereby least sleek of the lot, is still a decent detachable that offers a superb mix of portability, power, and flexibility. As an improvement to previous Pro models, Surface Pro comes with 7th Gen Intel processors that make it much faster than your average laptop for the price range.
Of additional note are the much-enhanced magnets on the Type Cover that make the device more stable and easy to handle. Surface Pro also gives you access to the new Michigan Office 365 Suite, which includes all Word, PowerPoint, Excel, and OneNote features. Price: $719
Conclusion
Granted, getting a good laptop that gives you all the features and functions you need may be expensive but the potential benefits outweigh the costs. For one, you or your employees will be more productive and able to work even when away from home, which will further boost your income for a long while. Therefore, go through the list, take notes and subsequently invest wisely with a view to getting the most suitable laptop, which will most probably not be the cheapest.
As usual, drop a comment below if you know of other laptops suitable for businesspeople or freelancers.