Know the step by step procedures to split secured PDF documents. Also, learn a simple technique to remove passwords from protected PDF documents. This blog provides two ideal solutions that help users to split password protected PDF files.
"One of my clients sent me a PDF file containing 500 pages and I require only a few of them from between. Now, to extract some pages from it, I have two problems. One is that the file is password protected and other is I do not know the procedure to split password protected PDF document. If anyone out there have any solution regarding my problem, then please suggest. It will be a great help."
When PDF files are secured with a password, it becomes impossible for users to perform any action on them. In some cases, users have large sized PDF files which become difficult to manage. So, they want to break protected PDF files into multiple parts and manage them accordingly. But the procedure to split a password protected PDF file is not as easy as it seems to be. To make this task more convenient for the users, some possible methods of removing password protection are discussed in this blog.
When Should I Split Adobe PDF Document into Multiple Parts?
The handling of large PDF sized files can make managing them difficult. Apart from this, there can be many other possible reasons also. Let us take the following as an example:
A user is having a PDF document that contains 1000 pages in it, which may sometimes create conflicts. That's because handling oversized PDF files is not at all easy. Opening and accessing a PDF file with 1000 pages consumes a lot of time or in few cases, the system starts hanging while opening such a large PDF file. Apart from this, whenever a user needs to send or download an oversized PDF file, it can create problems.
In this 1000 pages PDF document example, users sometimes just want to send only particular information from specific pages. In that case, also, sending or downloading such a big PDF file is wastage of time. Now, to defeat all such issues related to PDF files, an ideal solution is to split large PDF files into multiple parts. This blog is an ideal place to learn some possible methods of dividing big PDF files in an efficient manner.
Want to Split Password Protected PDF Document?
If a user wants to split a secured PDF document, then he or she first needs to unlock it. Now, to unlock a password protected PDF file, there is no manual solution available. To tackle this problem, one can take help from a third-party tool named as AdobePDF Unlocker.
The software contains all the proficient features that are required by users to remove passwords from protected PDF files. In addition to this, the tool is also capable of removing all types of restrictions (like edit, copy, print, etc.) that are often placed on PDF files. In order to install and run the application on the local machine, Adobe Acrobat is not required. A user can also install and launch the application from any version of Microsoft Windows operating system.
Steps to Remove Password from Protected PDF File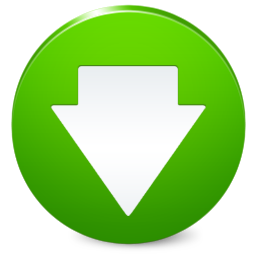 1) First, download PDF Unlocker software (.exe) and install it to the local machine
2) Open the application and click on the Unlock button
3) After that, Browse to the password protected PDF file that you want to unlock
4) Enter the desired destination location to save the resultant PDF file
5) Finally, click on the Unlock PDF button and enter the appropriate password.
As the protected PDF file is unsecured now, its time to split the password protected PDF document. To learn how, move on to the following section of this blog.
Tip: In the case of PDF files on Mac machine, a user can use SysTools PDF Unlocker for Mac to remove passwords from protected PDF documents.
Split Secured PDF Document After Unlocking
There are many users out there who want to break oversized PDF files into several parts. However, the splitting process can be done manually as well as professionally.
Manual Way to Split Large Size PDF File into Separate Pages
If a user wants to divide a big Adobe PDF file manually, then one method is with the help of Google Chrome. Follow the steps mentioned below:
1) First of all, drag and drop the required PDF file to Chrome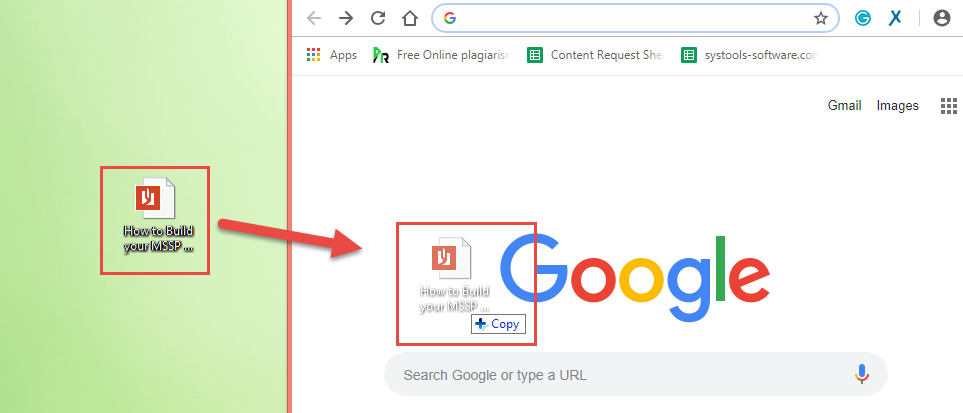 2) After that, the PDF file will be opened in the browser. Click on the Print option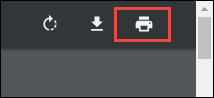 3) Here, you can choose the pages that you want to extract from the PDF file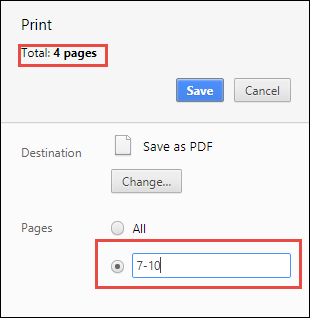 4) Finally, click on the Save button and the process completes successfully.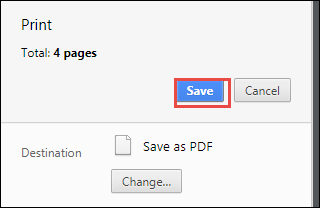 This is a reliable way to split large size PDF files into multiple parts. However, with the use of this method, a user is unable to crop odd or even number pages. It does not allow users to create a PDF of every 2 (for example) pages. In such situations, the same problem remains I.e., how to split password protected PDF file.
Still

, There is a Way to Split Large Size PDF Files Accordingly
After going through the shortcomings of the manual procedure, users may get confused about the splitting process. Do not stress out, there is still a way to divide big PDF files into multiple parts. SysTools PDF Splitter software is one of the popular names among the users that let them break oversized PDF file into multiple parts. It provides multiple options i.e., Split Adobe PDF by pages, by even or odd pages, or by range. Go through the steps given below to break PDF files:
1) Open the application on the local machine
2) Now add a PDF file by clicking on the Browse button
3) Select the desired splitting option to file
4) Finally, click on Process option to complete the splitting process
Managing an oversized PDF file is often not so easy. Thus, users look for a solution to help break a large sized PDF file. The process can become even more complex when the PDF is password protected. Therefore, this blog has covered both manual and professional ways of splitting password protected PDF documents. One can have a look at both of them and make a decision while keeping all factors in mind.