Users can reference this article to learn more about the functionality of Knowledge Exchange in order to get the most out of their Expert Office Pro account.
What is Knowledge Exchange?
Knowledge Exchange, a searchable knowledge management tool, is available to all multi-license Expert Office Pro accounts. This tool allows you to store valuable internal and external company content, including videos, articles, training materials, previous solutions, and more.
Where is Knowledge Exchange?
Your Knowledge Exchange is conveniently available on your dashboard, giving you the ability to access it at any time. Simply click the Knowledge Exchange shield on your dashboard.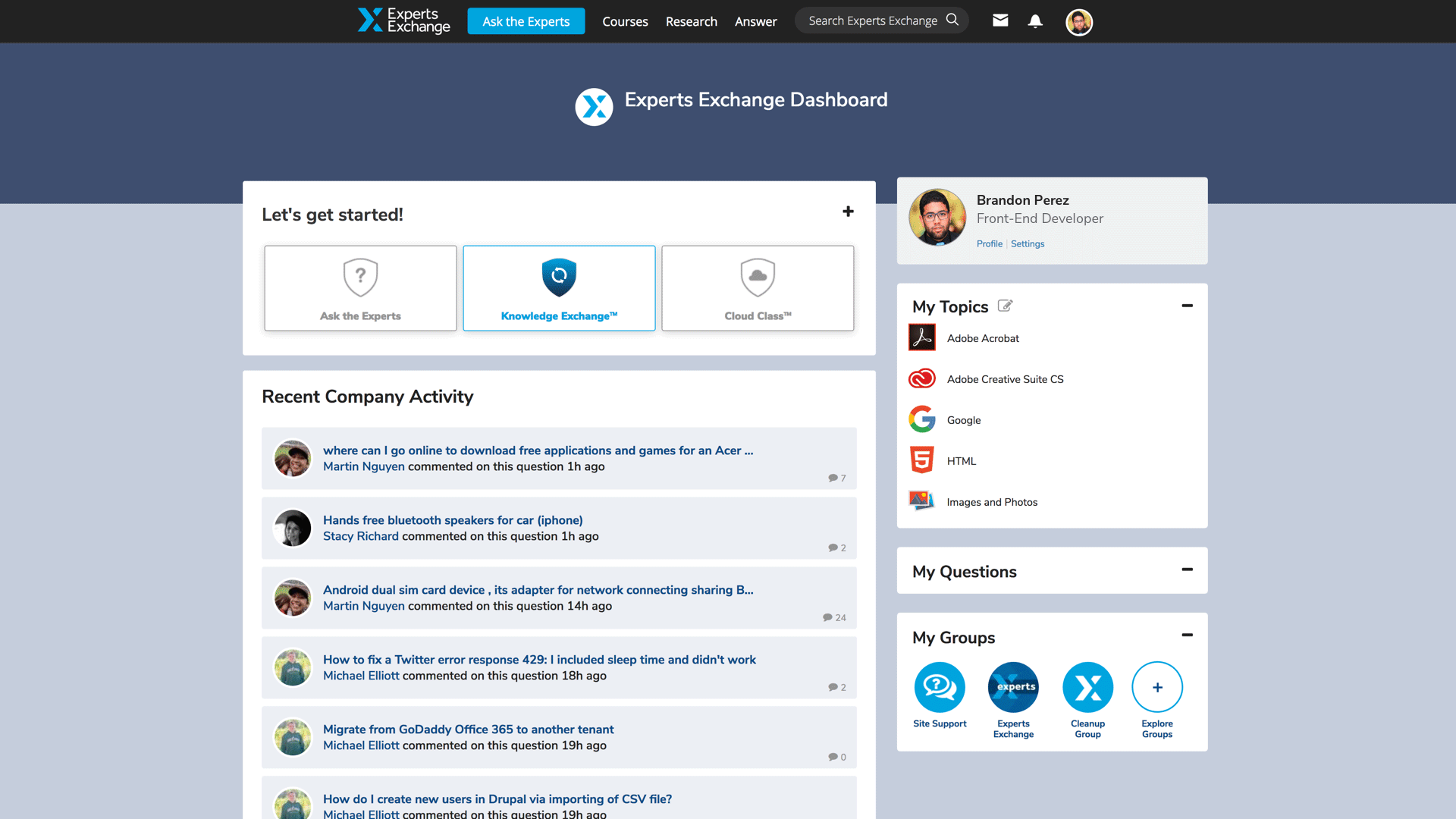 Add Experts Exchange Content
Experts Exchange content can easily be added to your company's Knowledge Exchange. Content can include articles, videos, posts, discussions, Ask the ExpertsTM solutions, and Cloud Class® courses.
When viewing a piece of Experts Exchange content, use the Knowledge Exchange icon on the right side of your screen to add the entry to your Knowledge Exchange.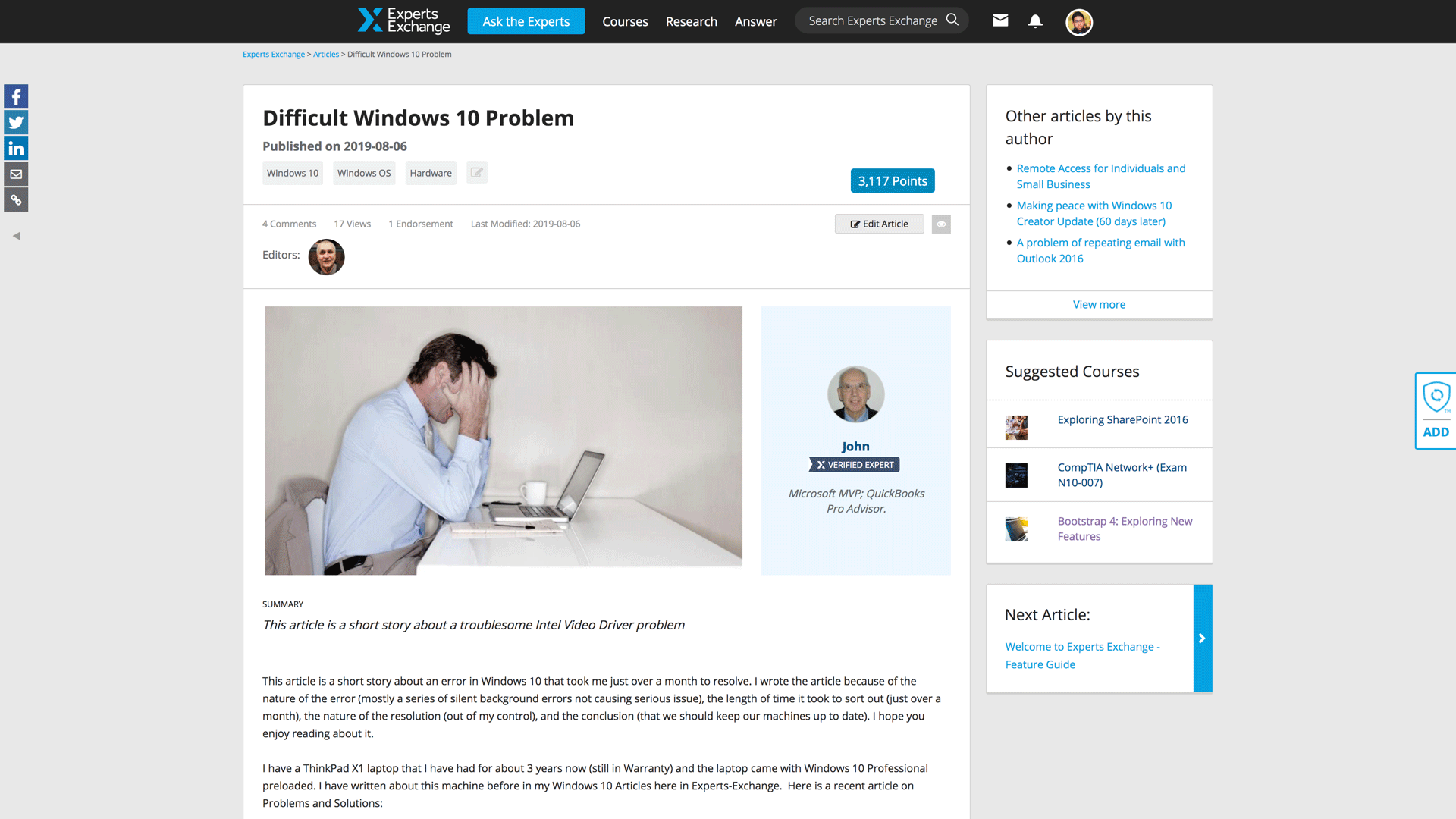 Add External Content
You can also add outside content to Knowledge Exchange, including (but not limited to) files, links, articles, and videos, allowing for easy access throughout a company user base. You can also create your own entries and add them to Knowledge Exchange.
These types of entries are added using the Add Content button on the right side of your company Knowledge Exchange.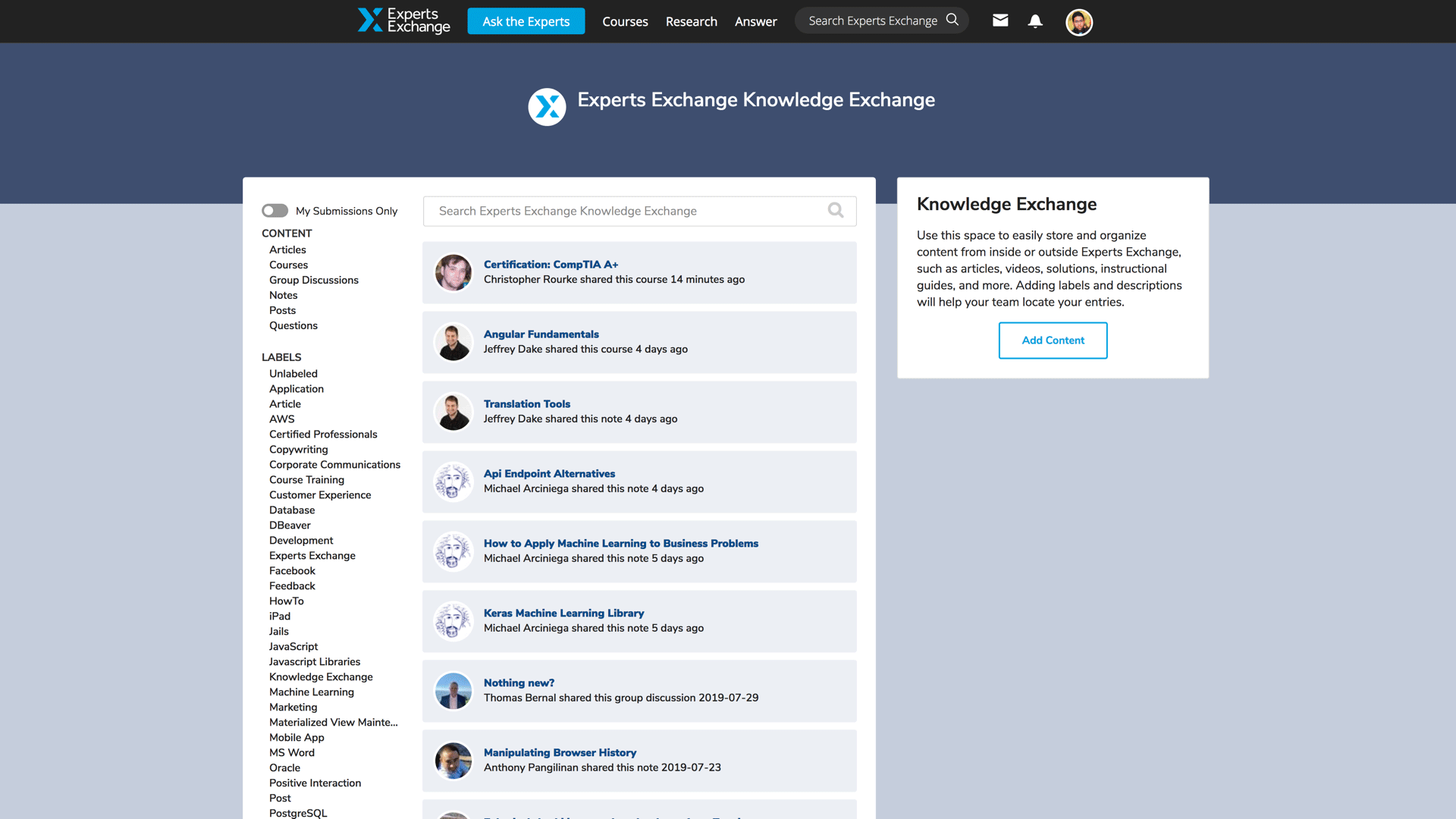 Locate and Organize Content
Using a simple filing system, users can add custom labels to categorize entries, giving teams the ability to access content organized by departments, projects, quarterly goals, and other relevant designations. Filter by content type to find exactly what you're looking for.
When adding labels to an entry, use a label that has already been created by your team members, if applicable and available. This will help build your team's organizational system and allow for easy navigation through your content. Easily create your own label if an accurate one is unavailable.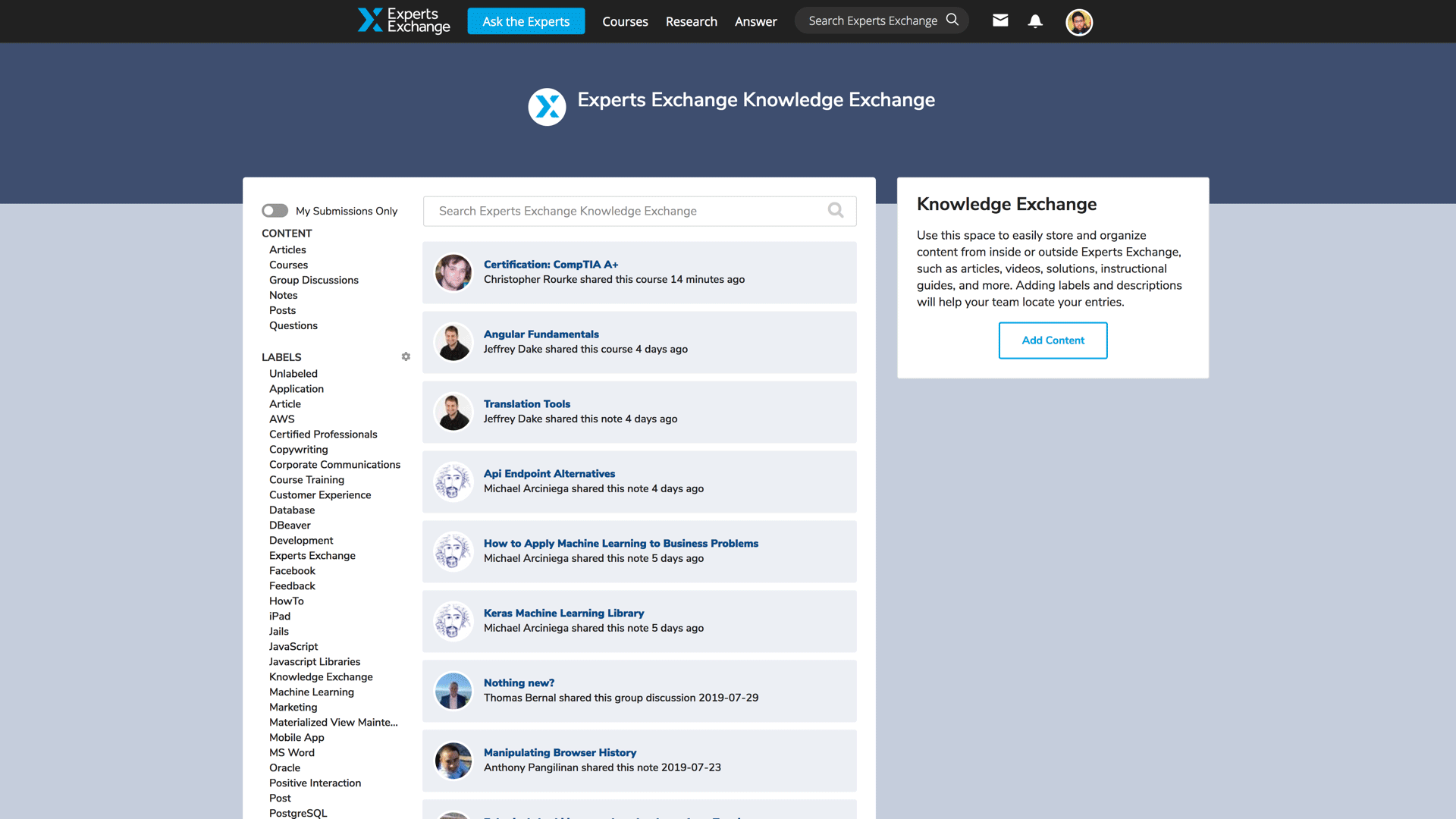 Give Feedback
We would love your feedback as you utilize and explore this new feature. You can submit feedback here with any new ideas for features or recommendations for improvements.
Don't have a multi-license subscription? Upgrade to Expert Office Pro!