In the past, there has been some confusion about the monthly EE Newsletter, where to find it and where to subscribe to it.

This short article will help you to OPT-IN and/or OPT-OUT as well as present information you're missing out on should you not be subscribed...
Have you subscribed to the Experts Exchange (EE) newsletter in the past and not been getting it? Wondering what's in it and why you would want to read it? Then read on.
What's in the Newsletter?
These are just some of the highlights from the newsletter that may interest you:
Featured Articles
Featured Videos and Courses
New Features
Notifications and Updates for upcoming events
Highlights of notable work by certified experts
Read the wonderful testimonials from our EE subscribers about our certified experts
Achievements in our Expert community such as new Certifications
More!
As an example of what to expect, this is our May 2020 Newletter

How to Subscribe Automatically
If you're already a member of EE, the quickest way is to just click the link below.
You should get a response in a new browser tab that looks like the following:

Close the browser tab and you're done. It's that quick and easy!
How to Manually Subscribe or Unsubscribe
Go to your EE
Settings Page with this link
.
OR
Click your member profile in your Dashboard and select
Settings
Now click
Communications
on the left-hand side of the page.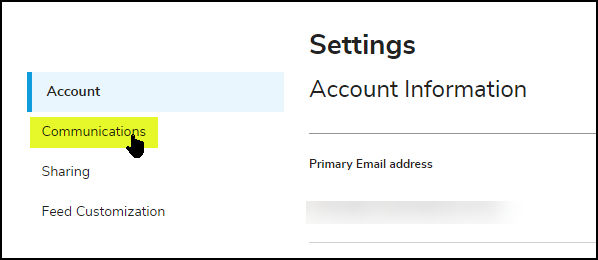 Now scroll down to the bottom of the Communications page and click
Edit
to the right of
News and Updates
.

Click the
On
button to Subscribe or the
Off
button to Unsubscribe

That's it -- You're done! You'll now be either subscribed or unsubscribed depending on your preference.
Conclusion
Note: I am a volunteer, not an employee of Experts Exchange. I wrote this article because of past problems that I and other members have had in being able to subscribe, unsubscribe, or had their choices changed to unsubscribe without their knowledge. That was a result of some bugs that I'm told have now been addressed and fixed.
I've been enjoying the monthly newsletter and would urge you to subscribe if you're not already getting it. There's some great info in it and unlike other newsletters I've subscribed to on other sites, it's not just full of self-promotional ads "disguised" as a newsletter.
Hope it helps you out.
Give it a try!
---
Finally, if you think this article was helpful and useful for EE members, please do click the
"Thumbs Up"
button below. It also provides me with positive feedback.
Thank you.
Regards, Andrew.