Fixing mail flow after softmatching/hard matching
Most Valuable Expert2017.
Exchange Server, Windows Server, Active Directory, Virtualization, Skype for Business and Email Migration Expert.
Published:
Browse All Articles
> Fixing mail flow after softmatching/hard matching
This article helps you to fix mail flow when there is a new account with a soft match or hard match and convert the mailbox as remote-mailbox and list in Exchange Admin Center.
We have recently performed a soft match to change the
source of the authority
I.e. Initially created and managed in the cloud and later performed a soft match to manage the account from an on-premise AD using directory synchronization.
Now when an on-premise user sends an email it bounces back with the below error.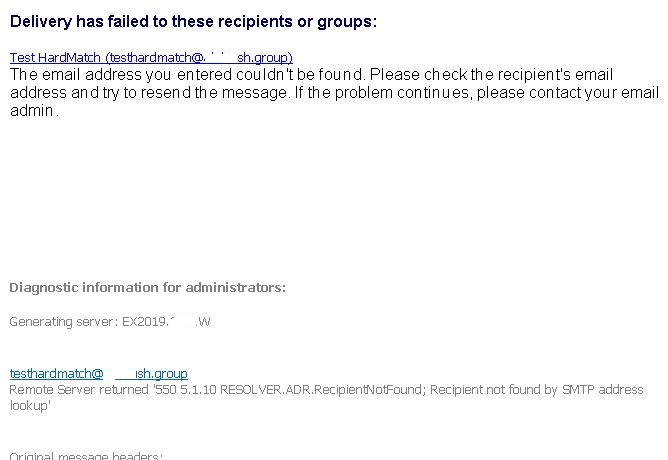 Now we have to run the below command to enable remote mailbox.
Enable-RemoteMailbox "testhardmatch" -RemoteRoutingAddress "testhardmatch@domain.mail.onmicrosoft.com"

Now you see the new user is listed in the Exchange Admin Center as an Office 365 mailbox.

Below is the message trace result.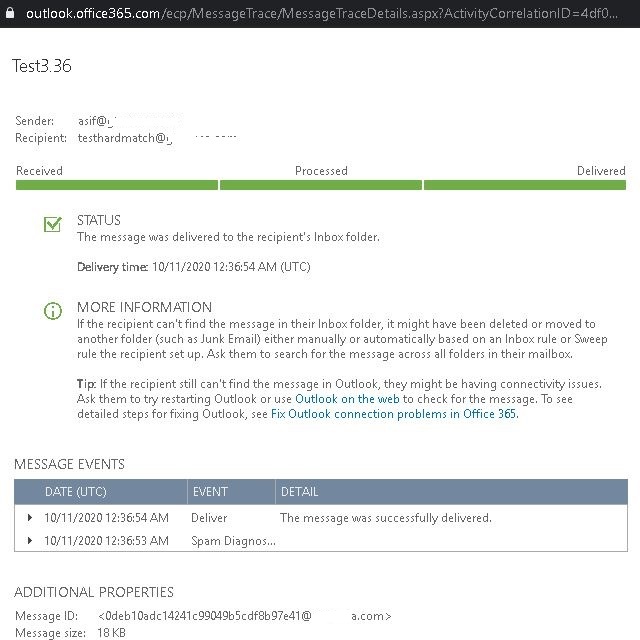 Now you can send email from On-Premise to
testhardmatch@...oush.group
in the cloud.
Thanks for reading my article.
Below are some articles which will be useful when dealing with ADSyncand O365.
Hard Match
Soft Match