How to extract the music from an iPod with freeware.
Freeware Not for iTouch or iPhone only works under Windows.
iDump
http://www.softpedia.com/get/IPOD-TOOLS/Multimedia-IPOD-tools/iDump.shtml
Sadly, newer versions of iDump are no longer free. For newer and more powerful versions, please follow this link for all your iDump needs
www.escsoft.com
or you can do a web search to find it.
I've tested it with a 5th generation iPod Video 160 GB -- it won't recover the playlists.
If the iPod is not recognized by iDump you need to
enable your iPod as a Hard Disk
:
Without iTunes
1. Hold [MENU] & Select, the Apple logo should appear after a few seconds, 5~8.
2. Hold Play/Pause & Select, a check mark will appear

With iTunes
1. Connect the iPod to the computer
2. Don't let iTunes to synchronize or you may lose your music
3. Check the box [Enable disk use]
4. Close iTunes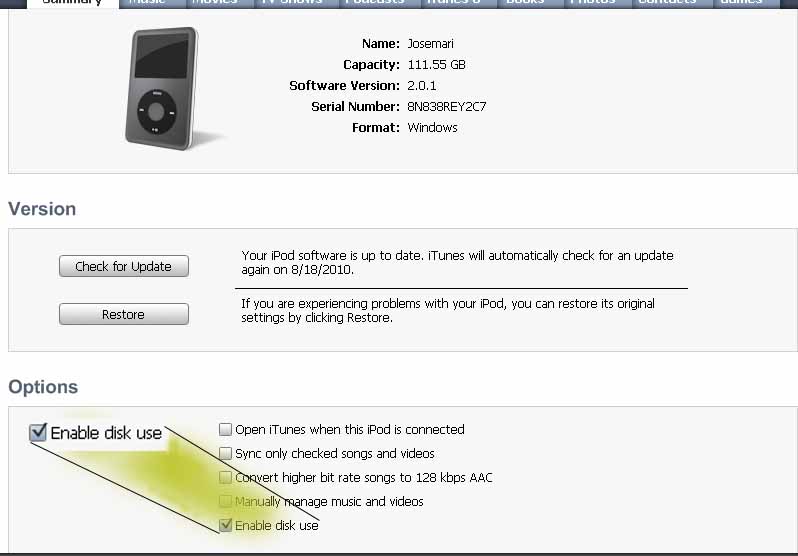 Download iDump (from
here
) and install it.
If you start iDump and the iPod is not connected or is not enabled as a hard disk you'll get this screen.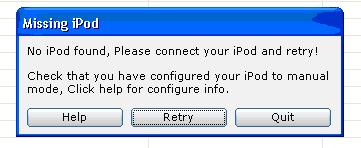 After the iPod is acknowledged, a green bar on the bottom right of the screen will show the progress.

Then you'll get the full list arranged by the selected playlist. The check box on the left of each item lets you select the items you want to move to your computer.
The drop-down box is used to select the playlist, music movies, etc.
The search box does what it says, it searches.

The only cumbersome task is manually selecting the contents of the iPod that you want to migrate to the computer. When you have selected the items you want to move it's time to tell iDump where and how you want the "dump".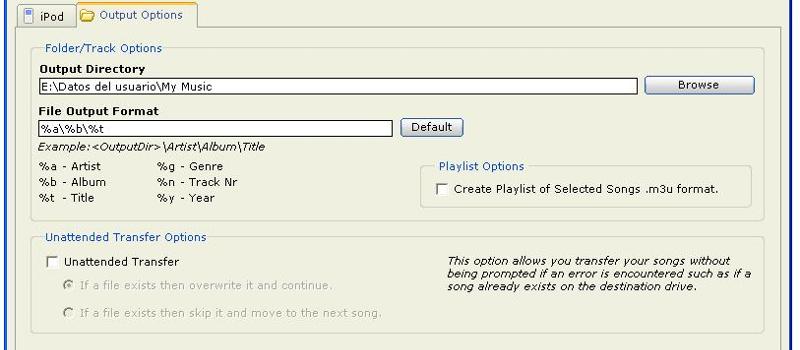 Select the directory and decide the way that the files will be stored; the default will create the following structure

Just remember, computers aren't always wise -- a different letter (including character case) will create a new folder, so
Jethro Tull
is not the same as
jethro tull
.
Now you have transferred the selected contents of your iPod to your computer.
For purchased (non-freeware) software I use
TouchCopy
but as it has a good manual so I won't write about it.