The list of work-related things I enjoy most every year almost always begins with speaking at conferences and user group meetings.

NOTE: I'm grateful to EE for sponsoring part of my travel costs to speak at the 2023 Building Business Capability conference (https://buildingbusinesscapability.com).
Why do I make the effort to speak at conferences eight or ten times per year? I'm willing to admit that one reason is my ego
–
I enjoy the positive feedback I get. However, there are two primary reasons I speak at conferences: to learn and to meet people.
I attended my first professional conference about 10 years into my career. I was amazed by the array of parallel tracks containing sessions on some topics I knew a little about and many topics about which I knew nothing.
As I selected sessions to attend at that first conference, I quickly realized that the quality of individual sessions varied widely, and that the differences were almost always determined by the skill of the speaker. Because I had created and delivered a moderate amount of training by that time and was comfortable in front of an audience, my overall reaction was "I can do that!"
I set a goal to speak at the same conference the following year.
Then I had to figure out what to talk about! Because I worked for a hardware/software vendor at the time, my topic had to fit with company goals and not just my personal interests. In some ways, that made the topic choice more difficult but there were still lots of choices.
There was also the matter of convincing my boss that paying to send me to another city for 2-4 days provided a benefit to the company. My argument then and now is that a well-crafted, quality presentation reflects positively on the speaker's organization as much as on the speaker. In addition, teaching about a subject or creating an effective presentation always requires learning more. Consequently, building a top-notch presentation always leaves me with broader and deeper knowledge.
By the way, if you aspire to speak at a conference and your company happens to be an exhibitor at the same event, consider volunteering to work in the company's booth. That will make it much easier to justify sending you to the event.
If you work for yourself or for a small company, you'll need to balance the cost of speaking against three main benefits: the people you'll meet; the things you'll learn; and the potential for new business that may result from being seen as an expert.
PRO TIP: To be successful as a speaker, it's critical not to cross the line into selling. You can describe your company's product or service if it relates to your topic, but it's important to err on the side of delivering valuable content and NOT turning your presentation into a veiled sales pitch. Yes, part of your goal in speaking probably is to generate new product or service opportunities – but you need to be subtle, not direct, during your presentation.
At this point, it's reasonable to return to the opening question: Why have I continued to speak at conferences year after year?
Let me be clear about one thing: it's not because of the money! Except for the keynote speakers who open and close conferences, and a few other rare exceptions, you don't get paid to be a speaker. You may receive a stipend if you're delivering a longer tutorial or workshop, but you generally won't be paid for the majority of short
–
one hour or less
–
conference sessions.
The irony, of course, is that conference organizers rely on speakers to draw attendees, which generates revenue for the organizer. However, their business model is usually based on the assumption that you want to speak largely for the marketing value, i.e., to promote a product, a service, or yourself.
While marketing is definitely a big part of my motivation (I've been an independent consultant for more than 25 years), the reality is that there's seldom a direct link between speaking at a conference and revenue. My primary motivation remains the two things I listed earlier: I love learning new things and I love meeting new and interesting people.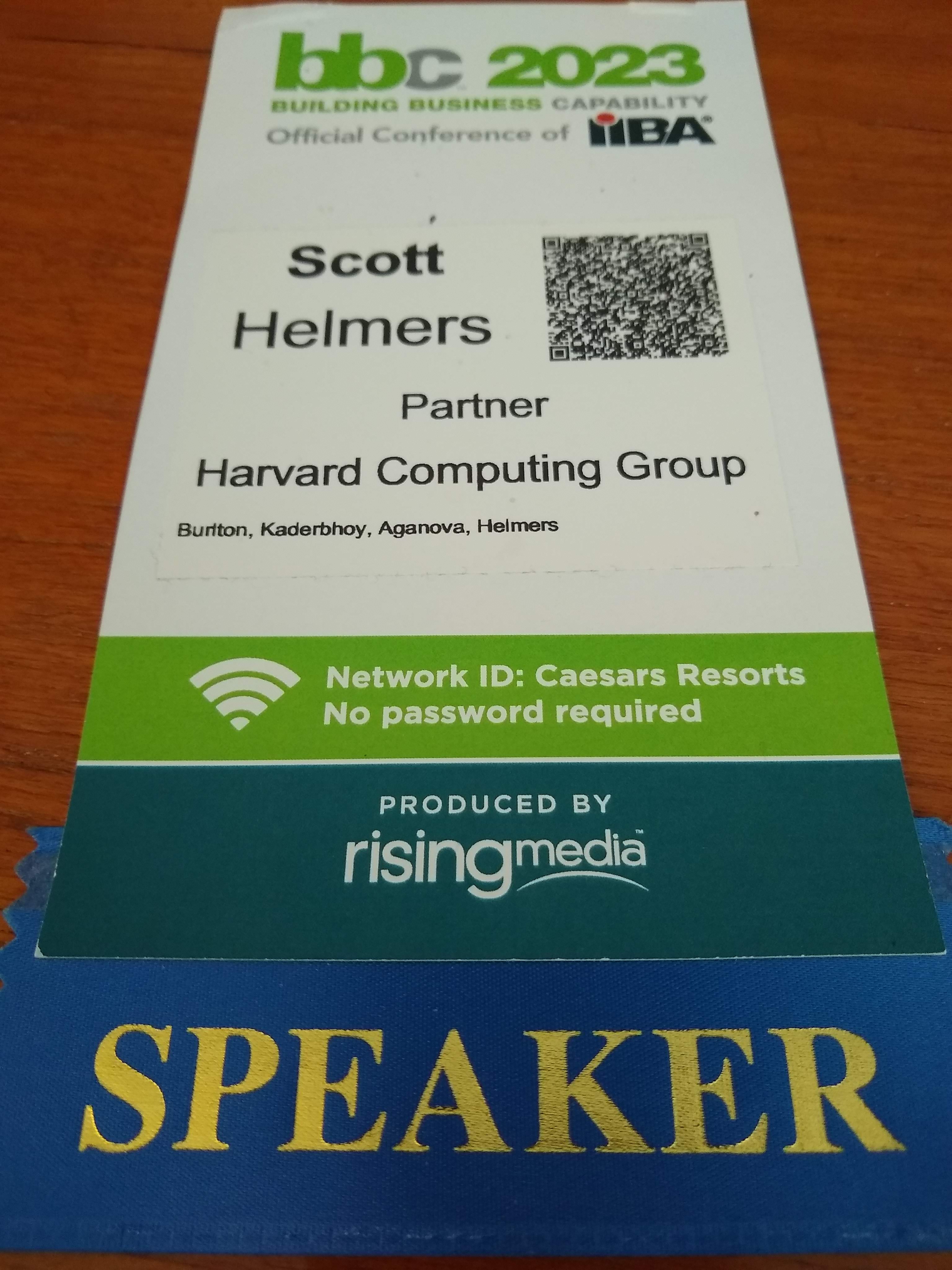 With the latter in mind, I learned from the first moments of my first speaking engagement about the power of the "Speaker" tag on a conference badge.
When attendees see the speaker tag, they are very likely to strike up a conversation.
Whether you're an outgoing person who loves starting conversations with strangers, or you're an introvert who finds that very difficult to do, it's way easier when someone approaches you and asks, "What are you speaking about?"
It will happen in the lunch line or when you sit at a table; it will happen while you're walking down the hall between sessions; it may happen in the hotel lobby or in a parking lot. People like to know what you know because it can help them decide which sessions to attend.
You may also find that telling people about your talk results in a few more attendees for your session! After all, you've done the hard work to create a great presentation, why not have more people in the room?
A secondary benefit of the speaker tag is that many conversations that begin with your description of your talk segue into learning about each other's companies, jobs, home towns, hobbies, and plans for the evening. I've lost track of how often I've met people from a place I used to live, or who work for a company where I use to work, or who have similar interests outside of work.
While many of these conversations are just interesting in the moment, it's not unusual for a conversation to lead to a longer-term professional relationship or friendship. There are people I look forward to seeing again and again, and people who seek me out and attend my presentations every time I return to the same event.
The "Speaker" tag on your conference badge is a magic conversation starter. Use it to your advantage!
PRO TIP: You know you can connect with people on LinkedIn but did you know that LinkedIn generates a personal QR code for you that makes connecting even easier? Launch the LinkedIn app, tap the Search icon, tap into the search box at the top of the screen, then tap the icon on the right to display a QR code that links directly to your LinkedIn profile.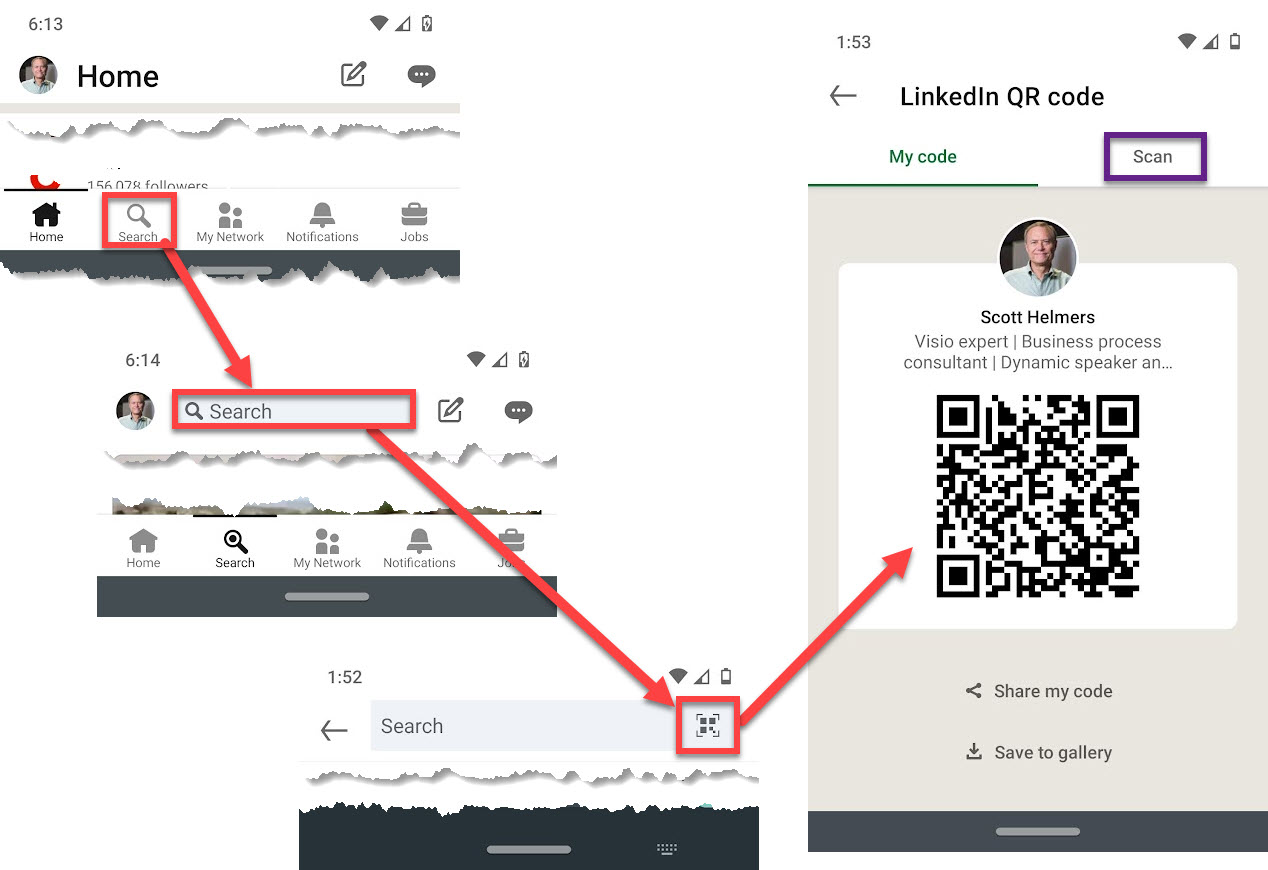 Anyone with the LinkedIn app can go to the same page in the app and then touch the Scan tab (refer to the purple box in the upper-right corner of the image) to use your QR code to view your profile. Note that scanning the QR code doesn't connect the two of you – you still need to do that manually – but it's a fast way to share LinkedIn profiles.
There is another minor but important benefit to being a conference: the speaker ready room.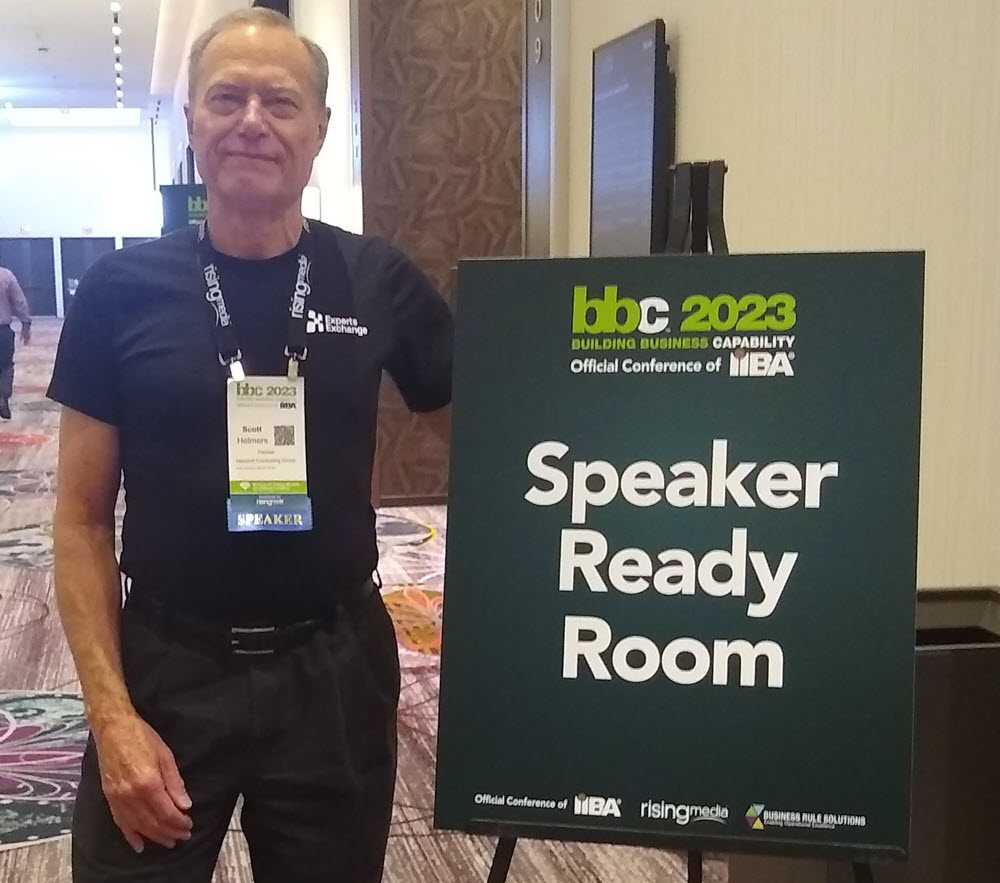 It
can be exhausting to spend multiple days at a large event and it's not always easy to find a quiet space. At many events, the organizers set aside a speaker prep room with tables, power, often a larger monitor or two, usually food and drinks throughout the day. It's a great place to finish preparing or practicing your presentation, especially if you're working with a co-presenter, or to just sit and relax.
One final note: though you will rarely be paid to speak at a conference or user group meeting, you will almost always be provided with a free pass to the conference, which is a non-trivial benefit. The pass allows you to attend conference sessions and learn from people from around the region or around the world.
PRO TIP: Many conferences are looking to diversify their speaker rosters and that includes bringing more first-time speakers to their events. Many offer mentoring programs for newbies, so if you haven't spoken in the past but think you'd like to try, look for events that will encourage and support you.