When CRM stops functioning propperly or mysteriously disappears then this is something you should always check. This can be useful when looking at an end users machine or your own machine if you are the end user. It may be fairly obvious to some but some may find it somethnig to save for future reference.
Go to Help
Click on "About Microsoft Office Outlook"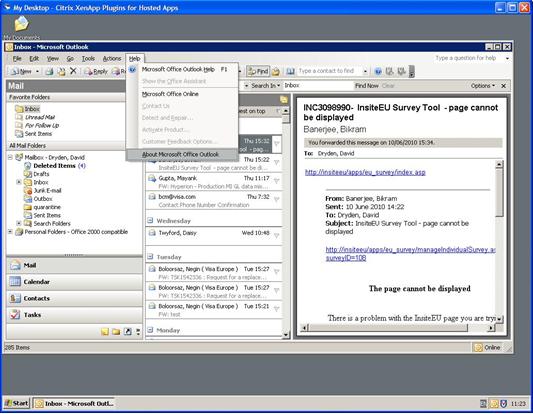 Click on deleted Items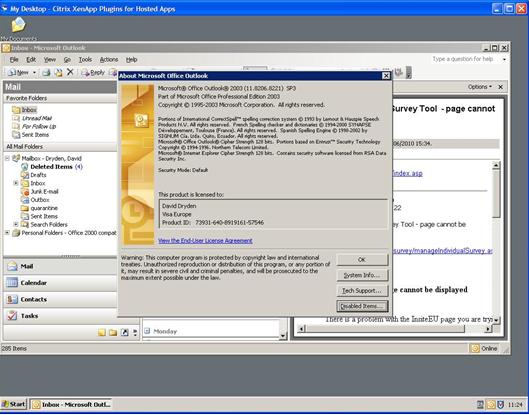 Select the CRM option and click enable. Close all windows, by clicking ok where requested.
Outlook will need to be restarted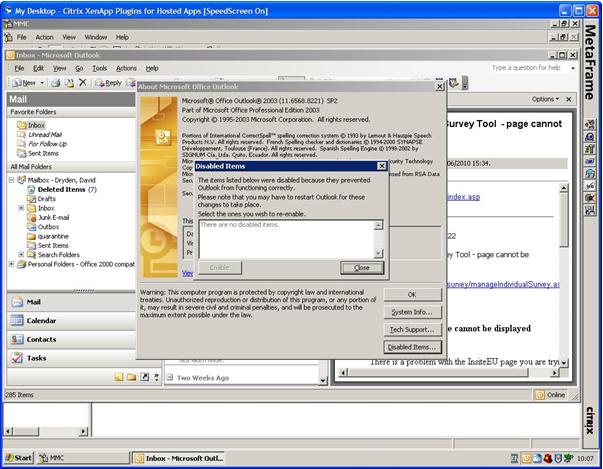 I hope this is of use to someone! CRM has somecomplicated fixes and errors however sometimes it is something simple such as this where the plugin becomes disabled.