ACT LINK FOR PEACHTREE WON'T LINK
PROBLEM
It always seems that when you upgrade Act or Peachtree Quantum in versions 2009, 2010, 2011, or 2012 then try to relink them it fails.
Following the linking instructions- Go to the peachtree tab in Act and select setup. Select your correct version of Peachtree and company file and it should give you a prompt to enter your peachtree username/password.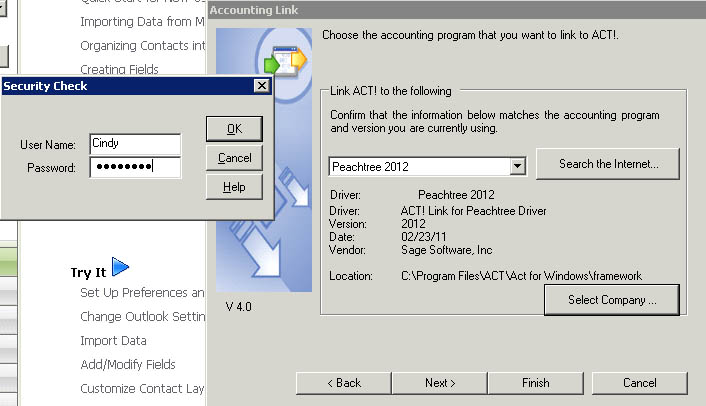 Once you click Ok, the expected result is to get a 2nd prompt box for peachtree but instead you it appears that Act is spinning and doing nothing like this (notice the next and finish button are grayed out):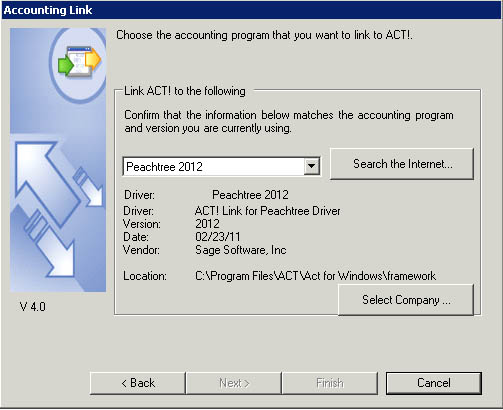 SOLUTION:
The act profile is corrupt. Log into Act with an account that has administrative privileges. On the tools menu, select manage users and rename the user first to something like "username-corrupt" and make the user inactive to not consume a license. Next recreate the user with the same priveleges. Now when you log in with this user, the above process, will work correctly to link Act and Peachtree.