On April 11th, 2011, Google's next iteration of the Panda algorithm was rolled out to English language queries in the USA, and the original Panda update was rolled out to all English language queries from around the world. This update caused additional turmoil for webmasters, SEO industry analysts and consultants, and website owners as it significantly redirected and reduced search engine referrals in new ways.
What was targeted with Panda 2.0?
Panda 2.0 update's significant features included releasing the original Panda update to all English language search results worldwide, extending beyond the original scope of English queries within the USA. Google also incorporated their "Block this Site" data that they had been collecting with links on their search result pages that show up when a user clicks from Google to a search result on another website, and then hits the back button and comes back to the search results page. Google also collected "Block this Site" data with their Google Chrome browser extension, and the combination of both of these sets of data were included in their evaluation of websites and the search results.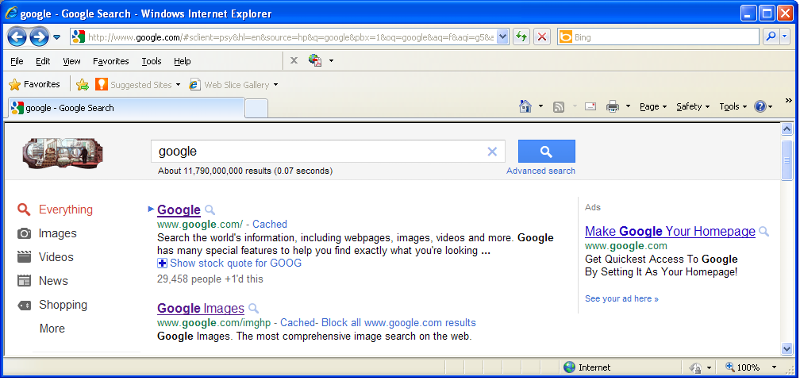 Amit Singhal's Blog Post about Panda 2.0
With many website owners complaining about a lack of clarity in regards to understand why they had been
Pandalized
(penalized) with the Panda algorithm, there were a lot of complaints, questions, and chatter on Google's Webmaster Central Help Center in regards to significant traffic loss from the Panda updates. A respected search industry speaker and writer, Laura Lippay wrote on April 11th that the latest Panda updates were Google's latest efforts to promote quality content over getting quality links to your website content in an SEOMoz blog post entitled
Google Told You So
. The definitive Google blog post about the Panda update that many website owners dissected and discussed was posted by Amit Singhal almost one month later on May 6th, 2011 called
More Guidance on Building High-Quality Sites
. Significant details mentioned in this blog post included
One other specific piece of guidance we've offered is that low-quality content on some parts of a website can impact the whole site's rankings, and thus removing low quality pages, merging or improving the content of individual shallow pages into more useful pages, or moving low quality pages to a different domain could eventually help the rankings of your higher-quality content.
Mr. Singhal also gave many more specific guidance suggesting building trust in your website brand, making content useful to users coming from search engines, and working on increasing the authority, quality, and uniqueness of your content.
Why did Panda 2.0 hit forums and Q&A answer sites (like EE)?
The Google Panda update affected search traffic to many forums and Question & Answer (Q&A) sites like
Experts Exchange
with the 2.0 release. The likely reason was Google's incorporation of a site-wide penalty, where all results from a website were affected if there was some amount of lower-quality content or other pertinent algorithm reasons to penalize. On Q&A websites, there are a mixture of high-quality and low-quality content, and now Google was devaluing all website pages if some of them were of low quality, in their judgment. In addition, subscription websites like Experts Exchange received some
Block this Site
clicks from Google search users because those users were not prepared to pay a subscription fee, and this also affected Experts Exchange's overall website ranking with Google.
Moving to Organic Quality Scores for Websites
IN 2005, Google introduced the Quality Score for Ads within its advertising products that affected the cost of Pay-Per-Click (PPC) advertising on the Google network. With the Panda update, it appears likely that Google was moving to incorporate data to create an Organic search (not paid search) search quality score for each website, and rank pages in Google search results partly based on the quality score of that website. This change showed Google's decision to rate each website overall rather than each page on a website and why Google search referral traffic dropped off so significantly for websites. Google's new algorithm was, in theory, deciding that the overall organic quality score of a website did not meet a particular threshold and therefore caused the entire website to be penalized across all search results given to users.
Human Raters for Quality Scores
At
MozCon 2011
put on by SEOMoz in Seattle,
MatthewJBrown
suggested that Google
may
have their PPC Quality Raters or a new set of organic quality raters now reviewing and validating Panda penalties for websites. This has not (yet) been confirmed by Google, but it makes sense. With so much riding on the new Panda algorithm and its ability to put an entire website into penalty, it would make sense that there would be some human validation of the Panda penalty algorithm.
More Panda Update Information
As the fallout from the April 2011 update and Amit Singhal's blog post filtered through the SEO community, the realization that Google has radically changed the world of SEO started to sink in. As the SEO industry headed into May and June 2011, more Panda updates were coming, and additional tuning to the Panda algorithm update would be affecting more search results and more websites. There was some good news coming with further updates starting to bring some websites back to their previous search engine traffic levels and out of their
Pandalization
penalty.
More Google Panda update information in
Part 4