This article will show you how to install Oracle Database 10g Express Edition step by step and unlocking 'HR' user
which is provided by Oracle by default once we install 10g Express Edition.
For installing Oracle 10g express edition we need to get the setup file from Oracle website i.e.
http://www.oracle.com/technetwork/database/express-edition/downloads/102xewinsoft-090667.html
I am using Windows version of operating system.
Once downloaded run the executable file. After which we will be prompt by Welcome message as like below fig: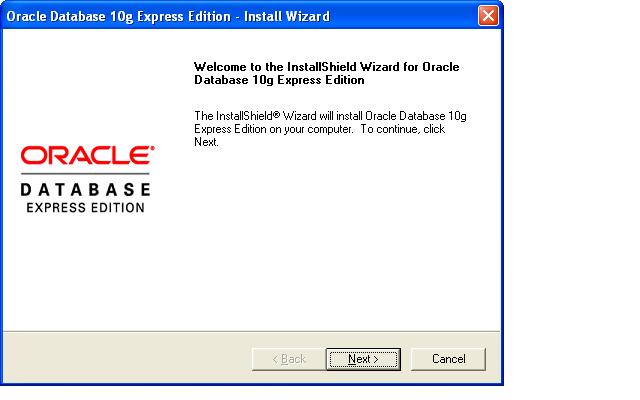 Then read the express edition license agreement and then click next :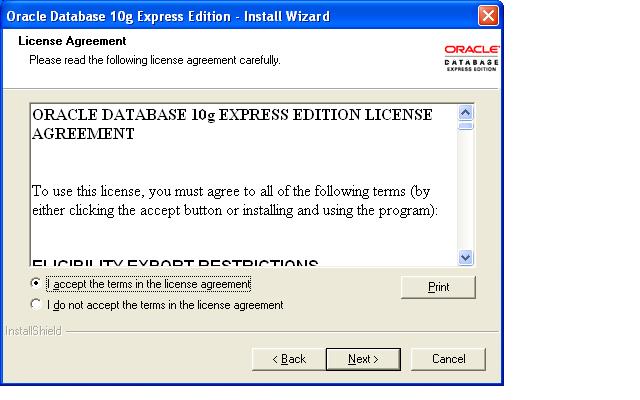 Now we need to select the destination where we need to install Oracle Express Edition, as here I have kept the default " C:\ " drive and click next: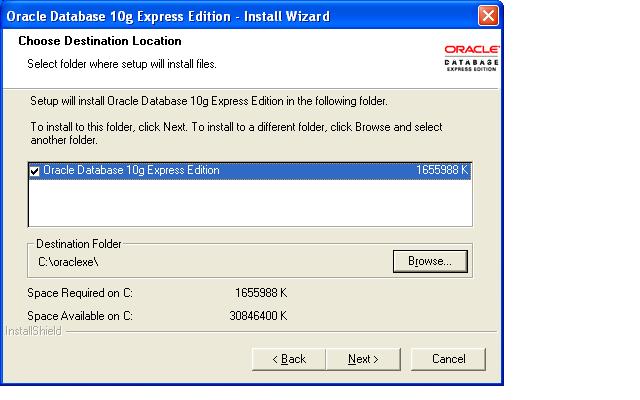 Once clicked next we will be prompted to enter new password for our SYS and SYSTEM database account: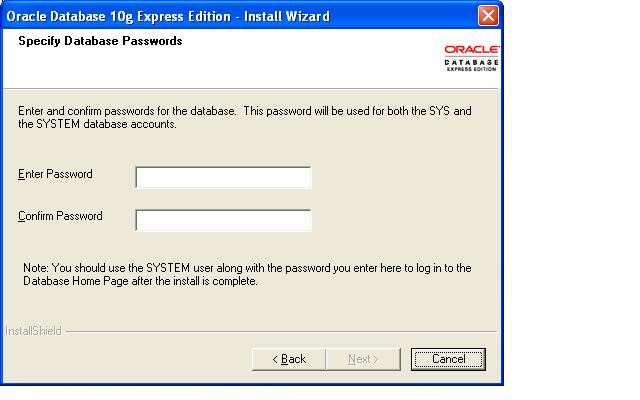 Now provide a new password and confirm it by clicking next button: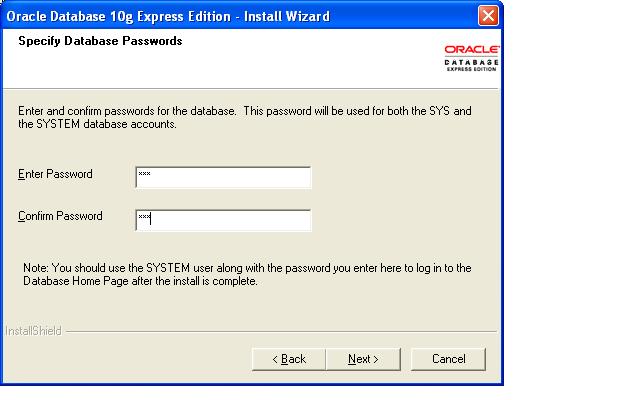 Then Click on Install button to install Oracle express edition: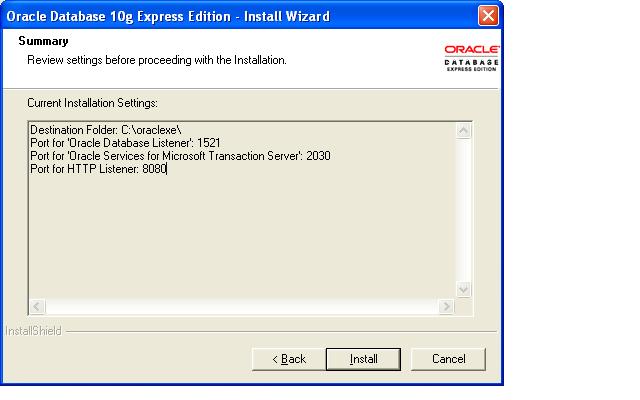 The Installation process will show like as below: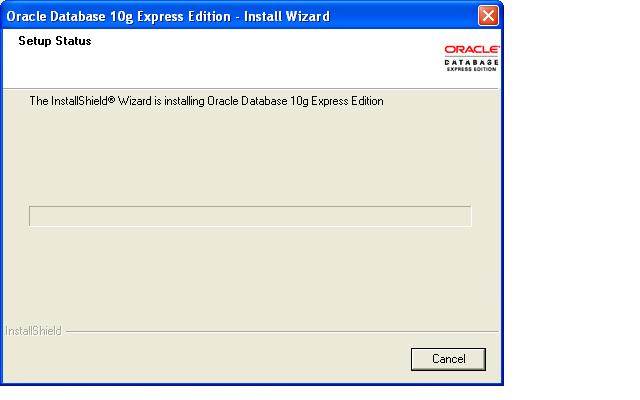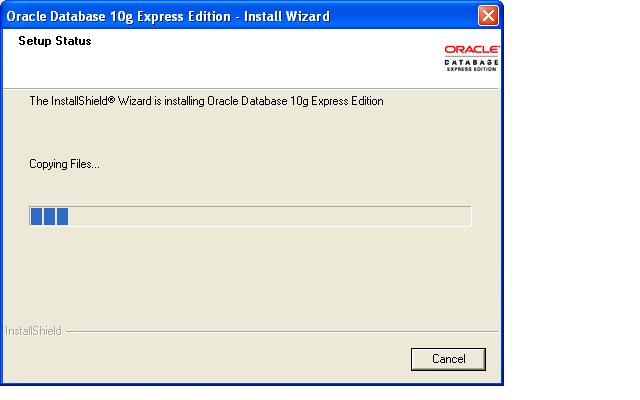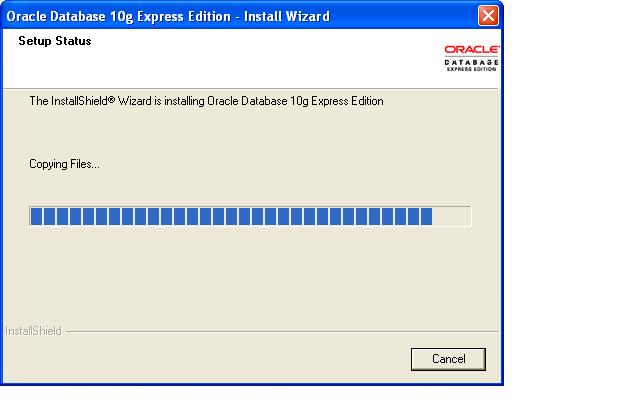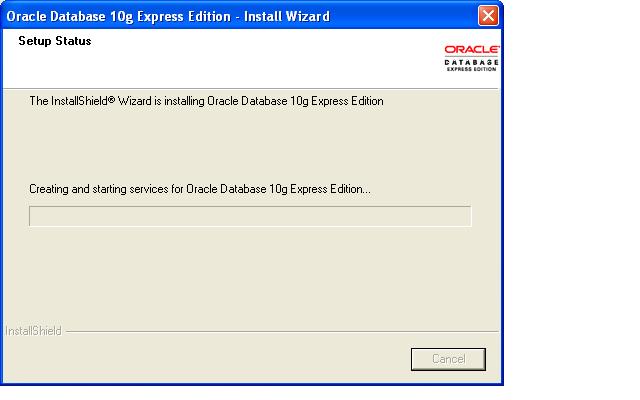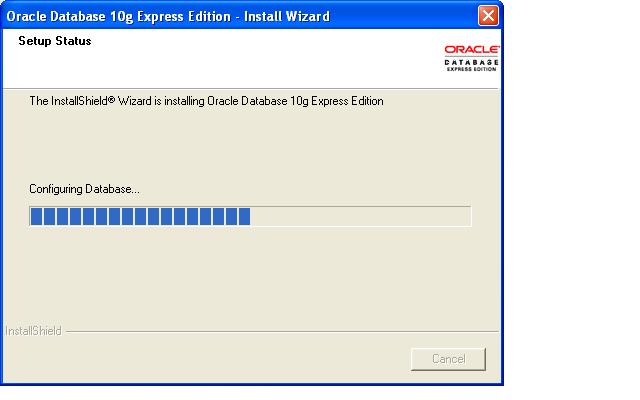 Finally you will see a message like below which confirms that the installing is done on our system: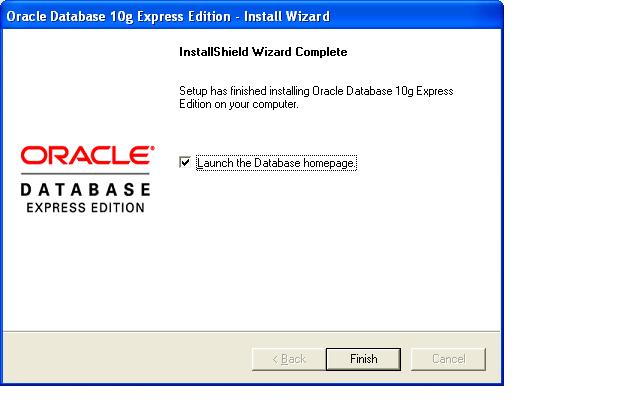 Once clicked on Finish button automatically log in to Express Edition will be prompted like as below: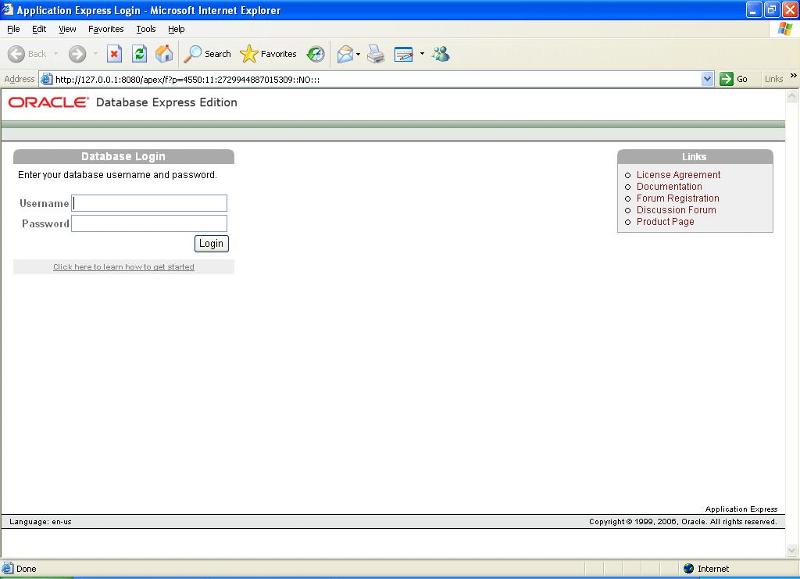 Let this page be like that and let us also check if I am able to log in from command prompt:
Go to start button --> Type 'CMD' on Run and click "ok" :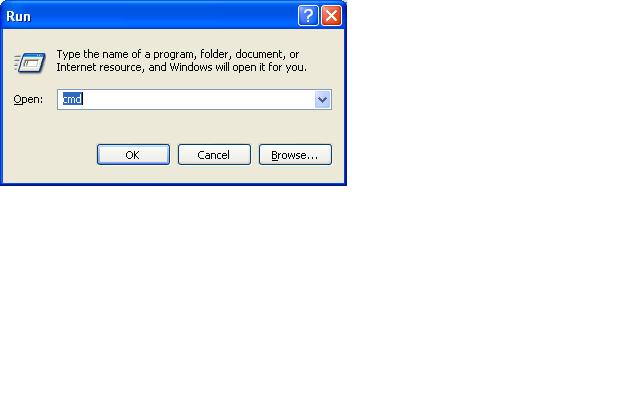 Once you see the command prompt , type SQLPLUS and hit enter: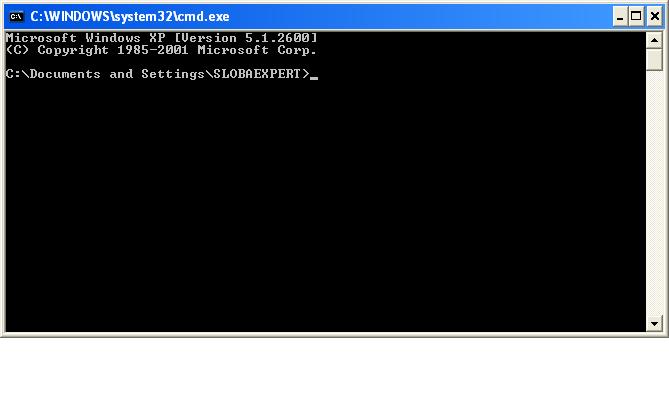 Once entered it will ask you to provide the username and password for your database, as I am not checking the SID as this is a fresh installation and if you have already having Oracle installed on your system then check if the SID is mapped to your new installed database or not :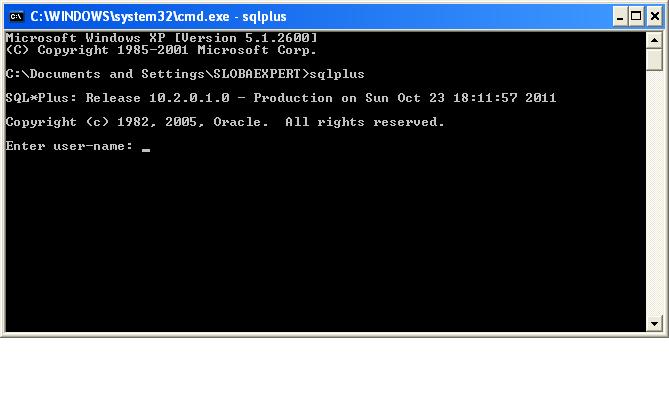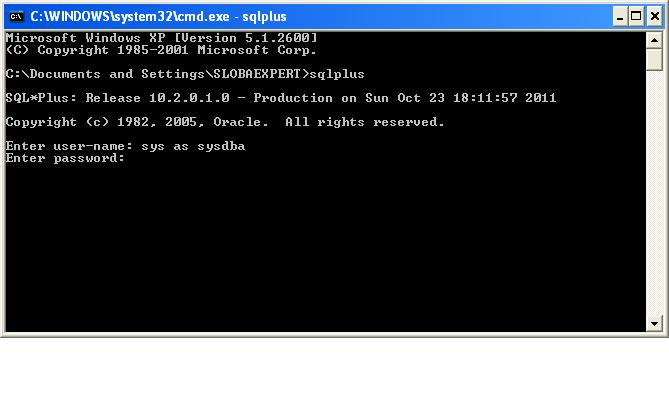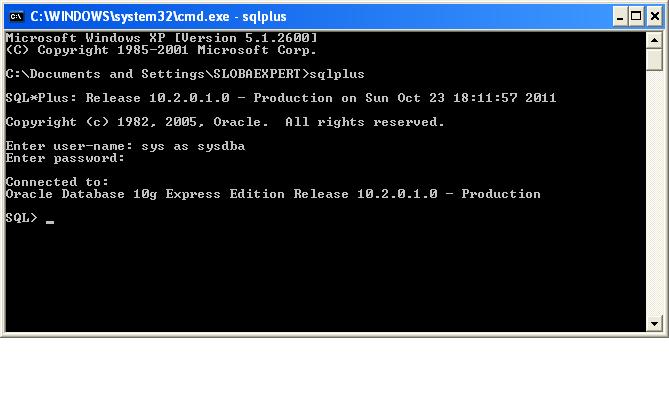 Now let use check what are the users present in our database from all_users table: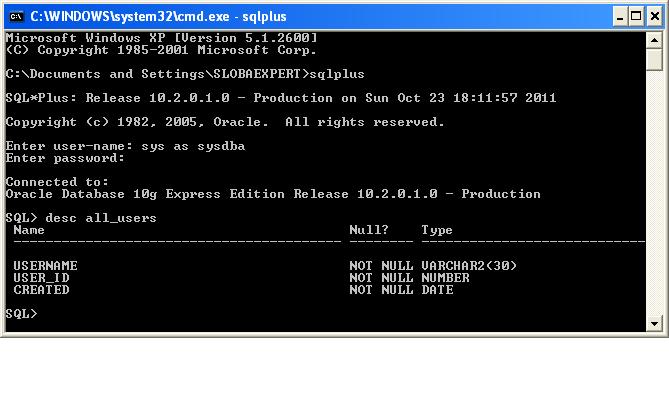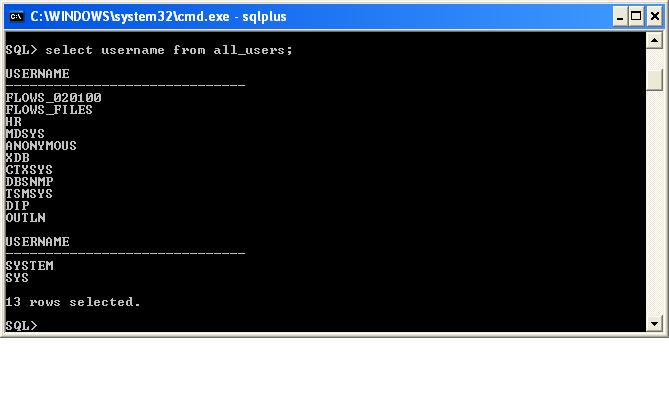 Let us go back to internet explorer where it prompted use to provide username and password for accessing our database but as we have seen that when I logged in from command prompted then I have used the username as "sys as sysdba" but here from UI we cannot use like that we only need to pass user as "SYS" and its password what we have selected while installation: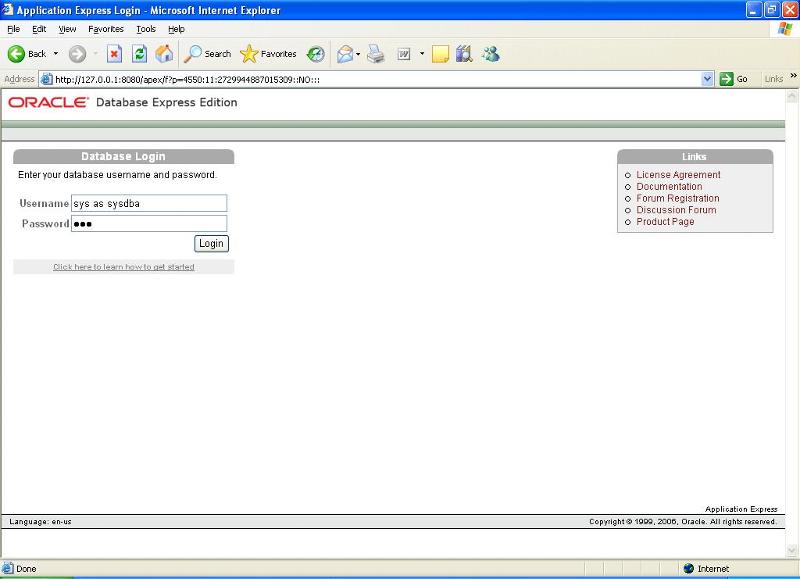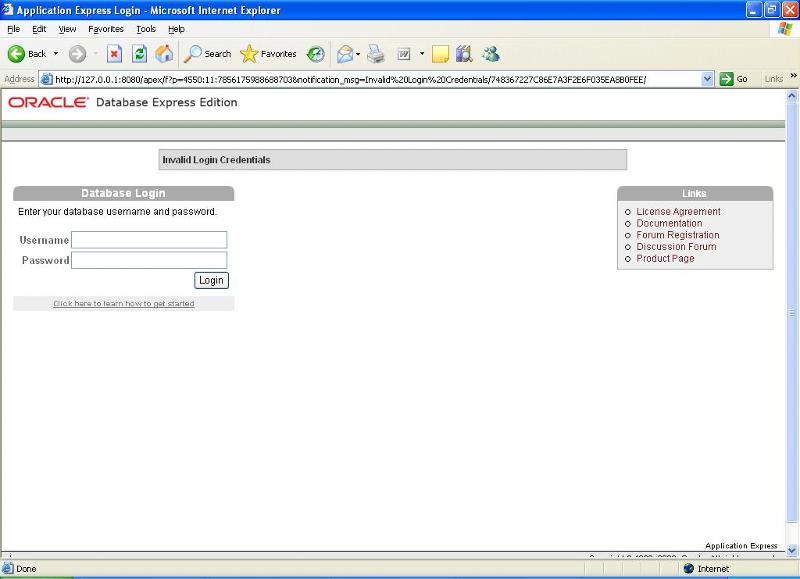 Once provided the user as "SYS" and it's password you will be able to see like the below figure: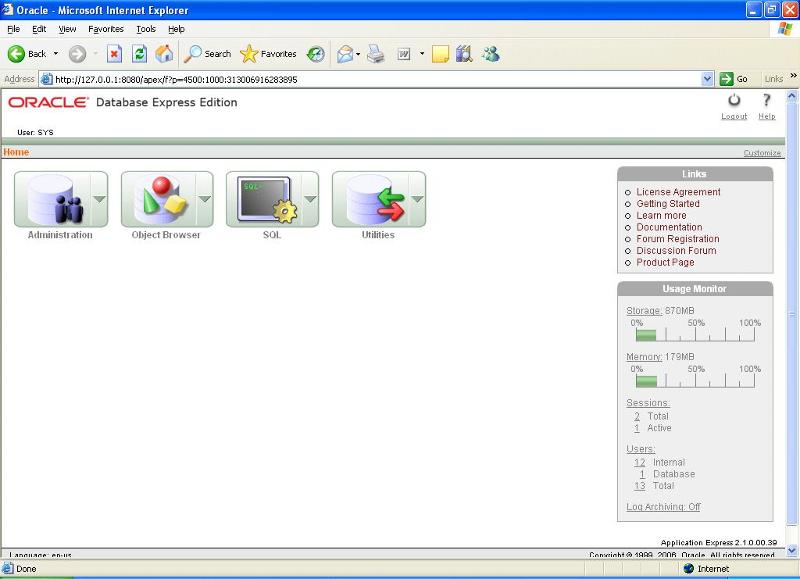 Then click on administration icon and explore it :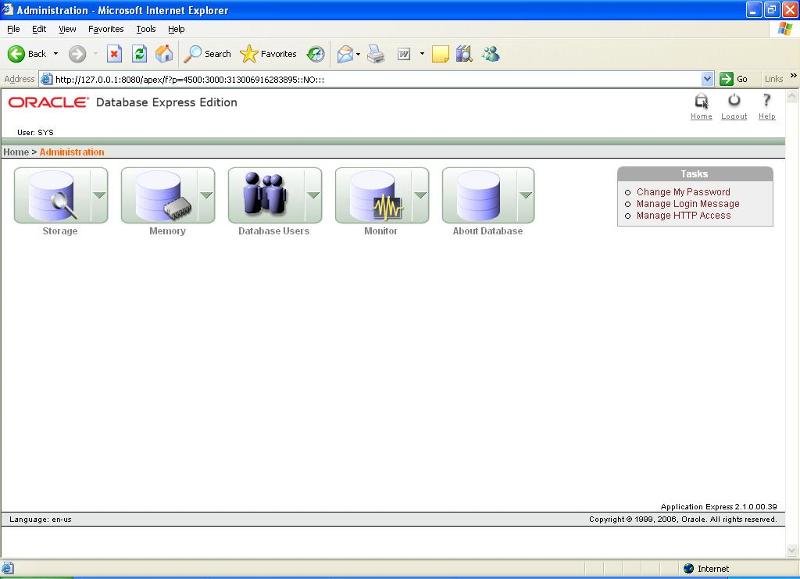 For checking the user click on "DATABASE USER " icon :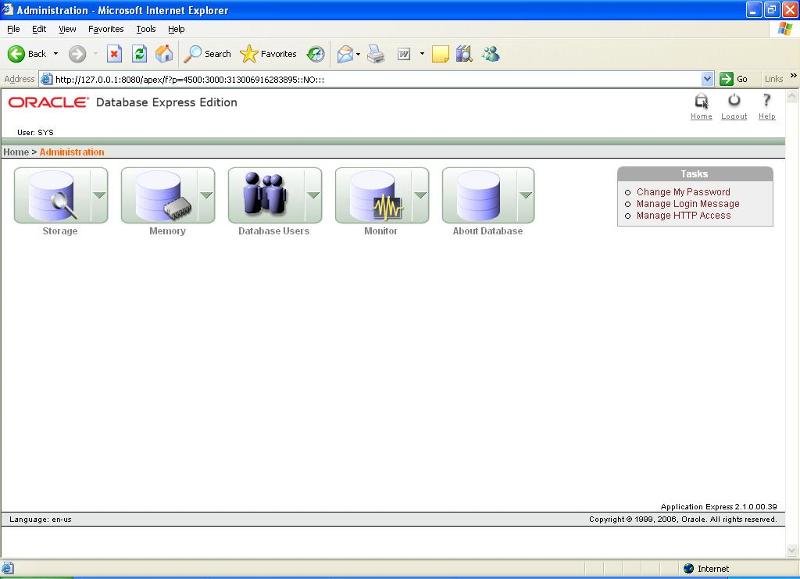 Once navigated then you will see only one user is present and its in locked status: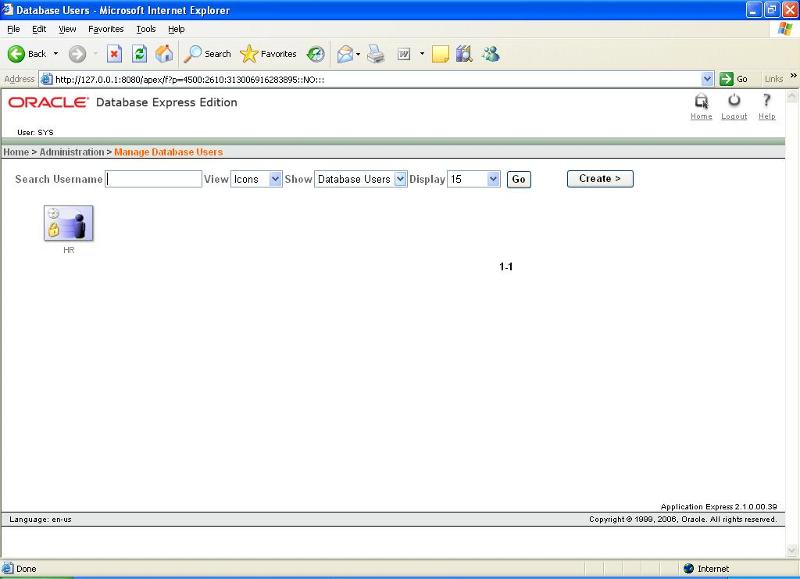 For more information on HR user click on the HR user icon for navigation: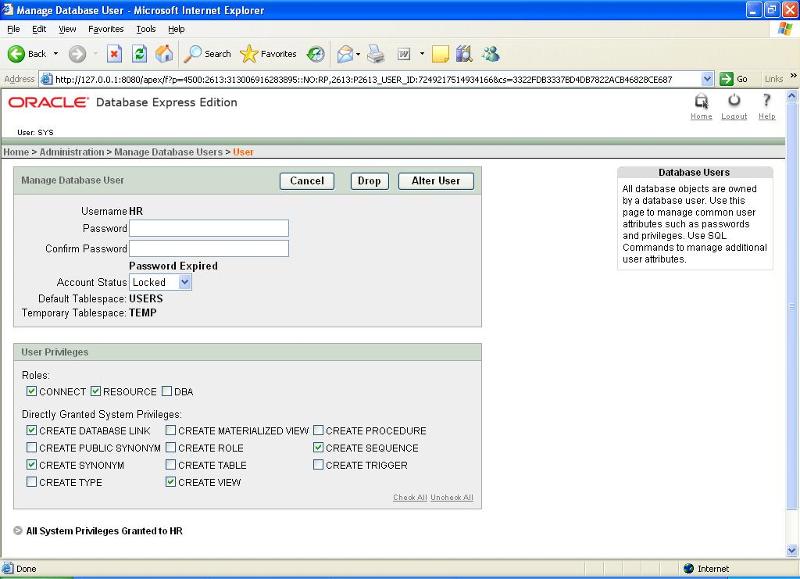 Here you can see the account HR is been locked; now we can unlock this user 'HR' by few ways like:
1) Unlock the user by selecting the dropdown/ LOV in account status and click on "Alter User" button as shown in below figure (We can do this as we have logged in with SYS user / Other user having sys privileges can also unlock ):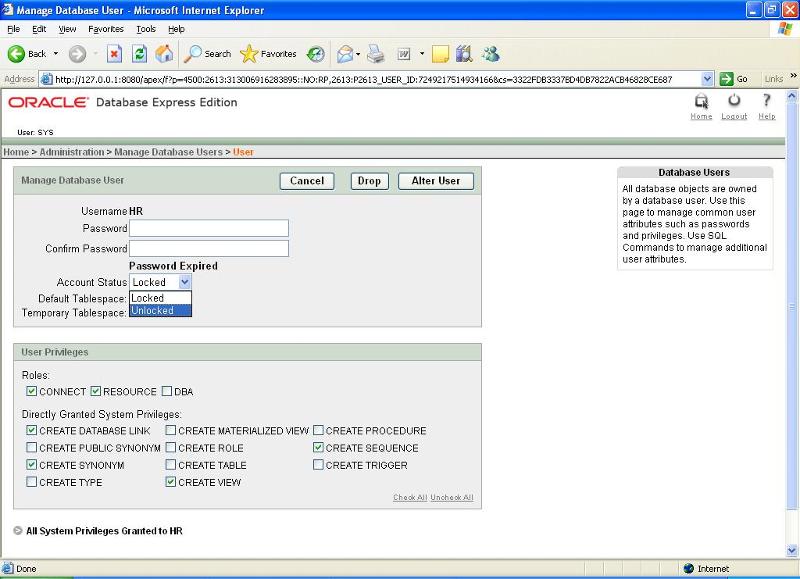 2) We can go to SQL and write the alter user command to unlock "HR" account. For going to SQL prompt you can click on "SQL" icon then you need to navigate to "SQL Commands" icon to execute the alter command as show in below figure: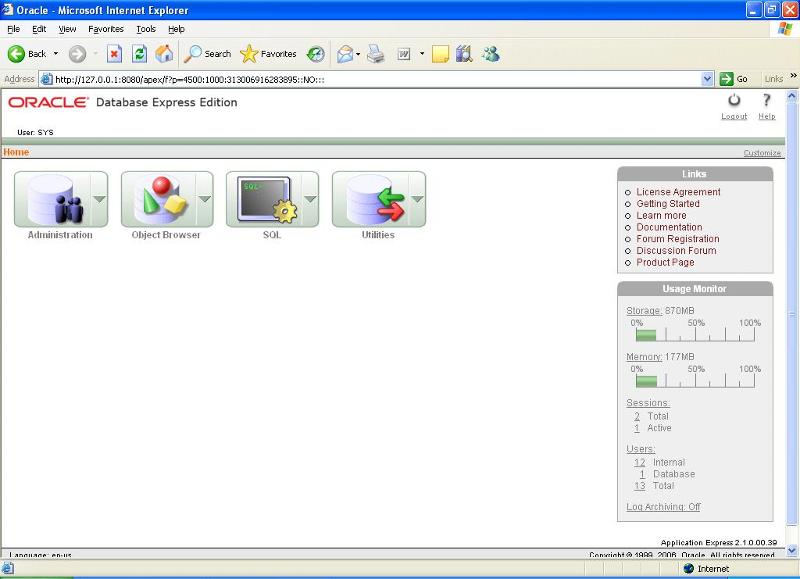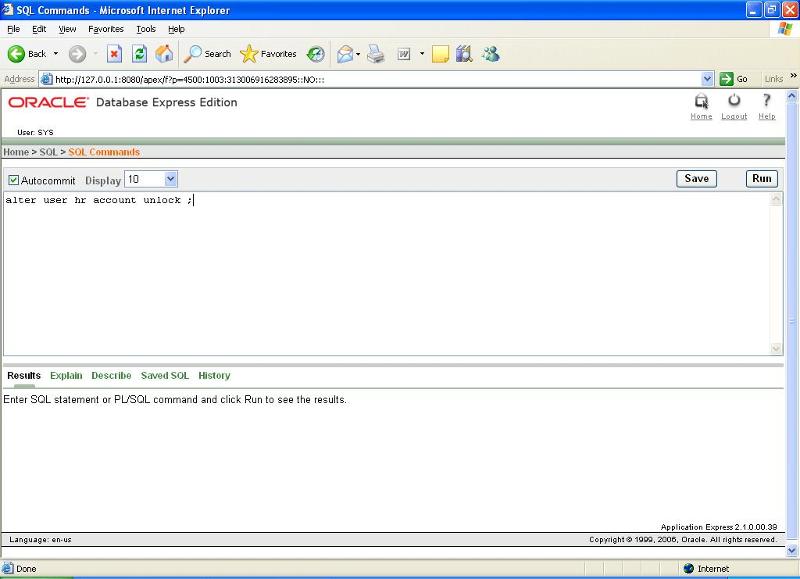 3) Go to start menu from your desktop and select "Run SQL Command Line" , login as sys user and execute the alter command to unlock HR user as show in below figures: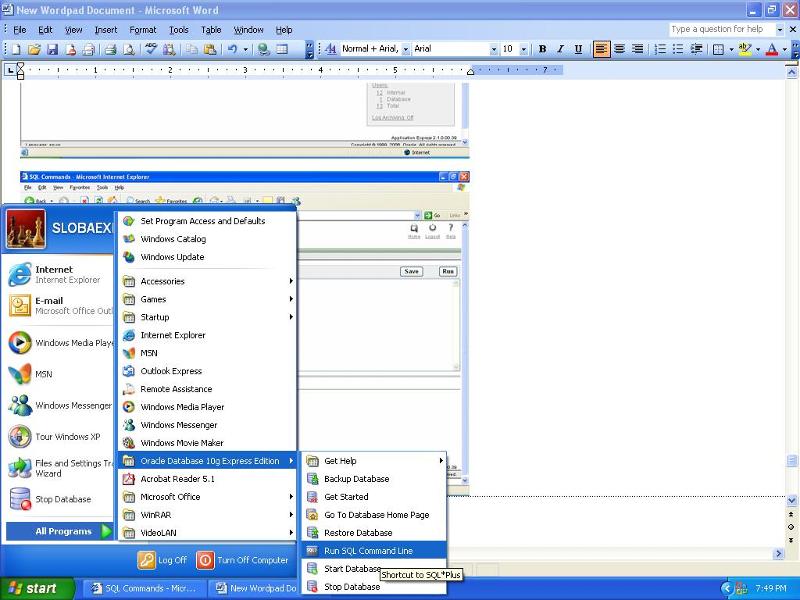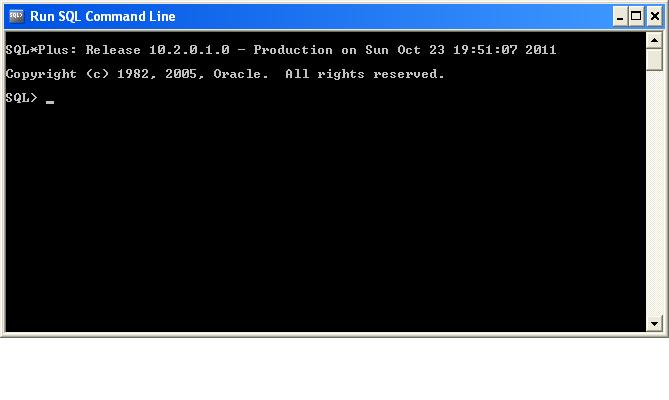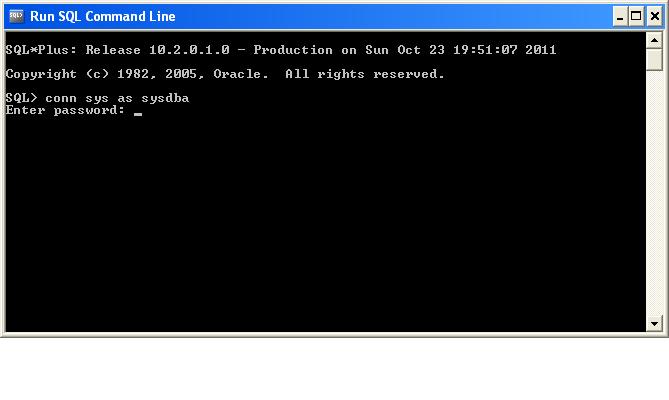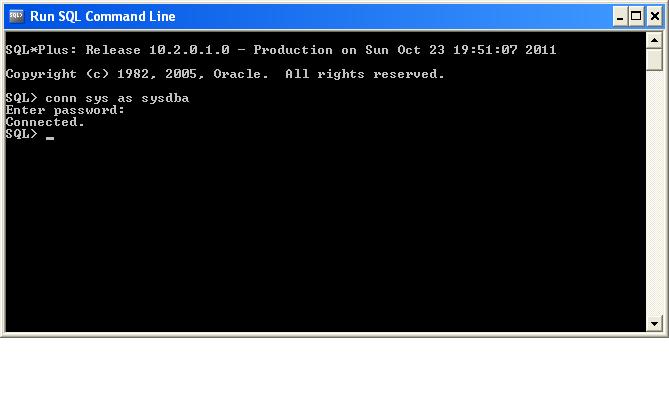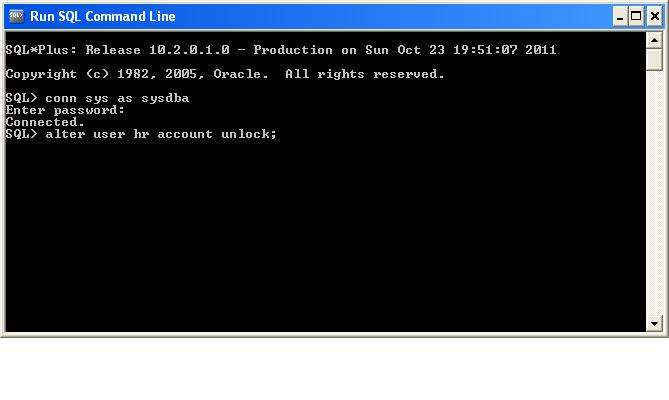 But I have used to unlock from the UI by :
1) Login as SYS user
2) Navigate to Administration
3) Then navigate to Manage Database Users
4) Finally under user select the dropdown/ LOV in account status to
"Unlock"
and click on "Alter User" button: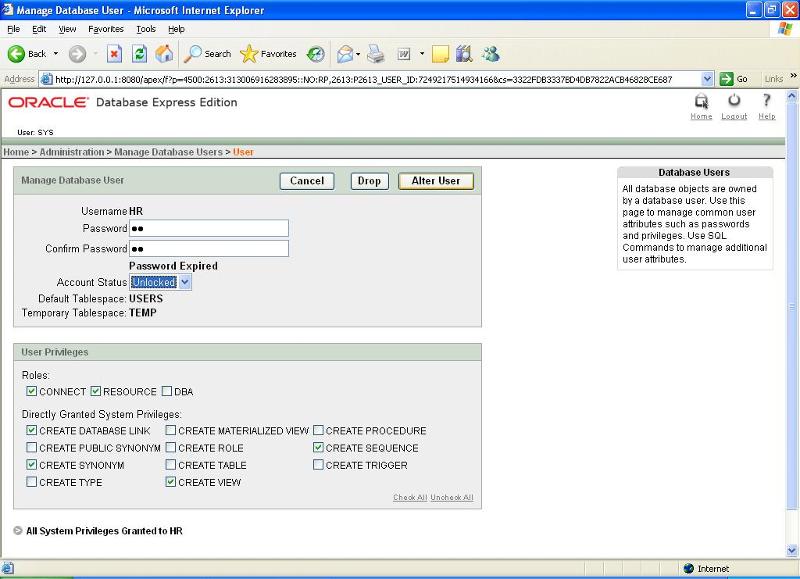 Lastly you will see the HR account is been unlocked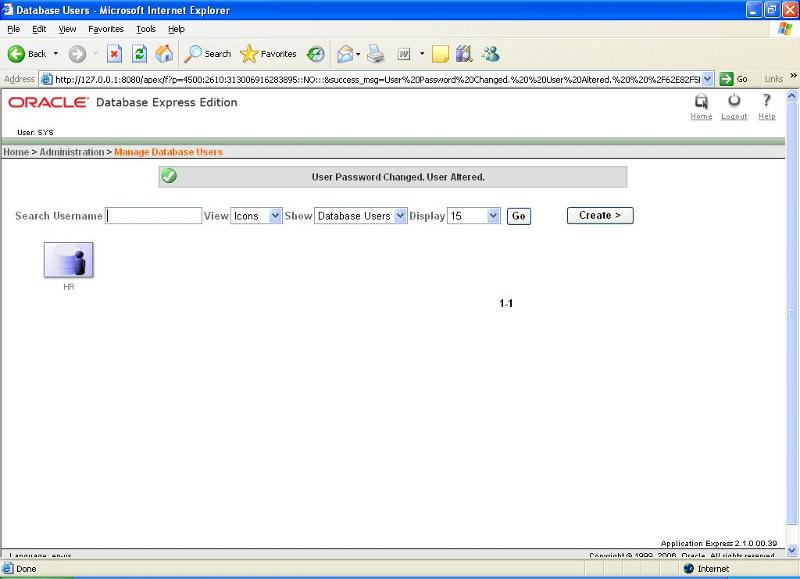 Then you can login with "HR" user and use it .