Hi,
as of you all know new ,interacting social networking site is come in market i.e, nothing but Google plus (Google+). So it is obvious that everyone will compare it to the Facebook network. Facebook has all the interacting features which an individual want. It also has other features which can help a businessman or celebrity to keep in up-to-date or keep in touch with customers and fans.
The main feature Facebook provides is Fan page or say business page for it. Every celebrity and business has their respective page in the Facebook to promote their goodwill and latest news updates etc, Google plus also provides the same features so lets check it out what both offers,
lets check out how to create a
Facebook fan page
:-
Step 1:
Log in to your Facebook account.
Step 2:
go to the following link,
https://www.facebook.com/pages/create.php
their you will find 8 options like this,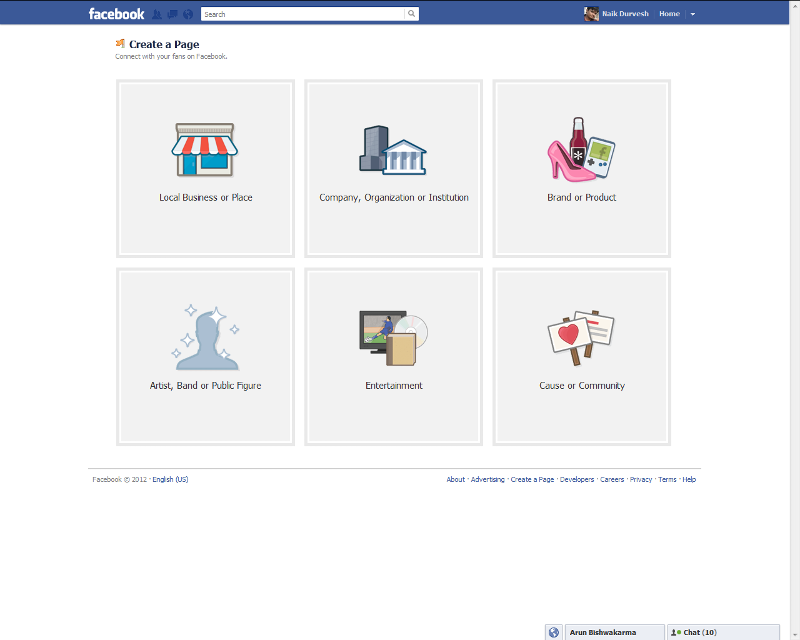 select whichever option you like.
Step 3:
then after above process facebook will ask for another 3 quick steps.
like to upload an Display pic ,import contacts to ask them to like you page ,enter your website etc,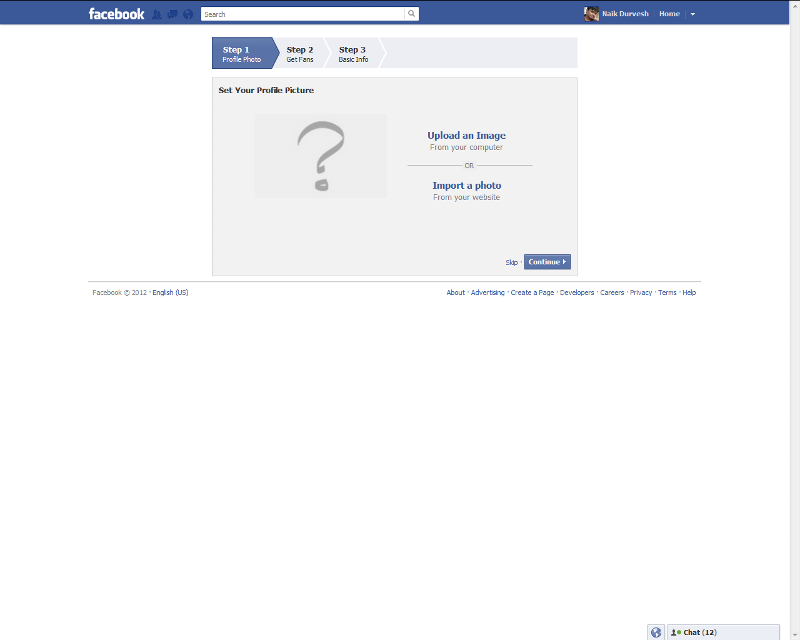 Step 4:
after this your page will be created.
Facebook in start before you get 25 like to your fan page it will show you get started tab. it will helps you to show you lot of options like import contacts ,suggests friends, advertise on Facebook, add like box to your respective webpage etc to increase your page likes.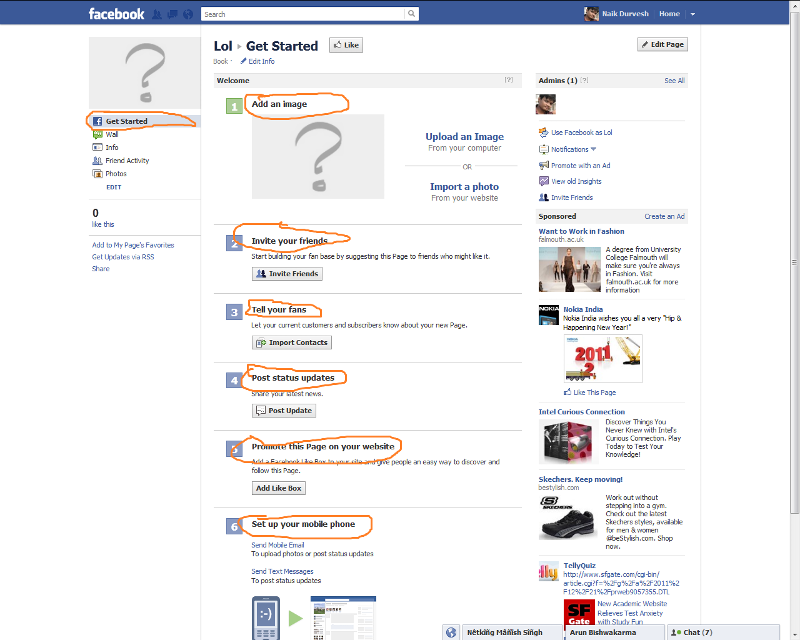 The above mentioned facts are very exciting and very helpful.
Lets check out Facebook page features:
1. Provide variety of application.
2. provide their in-built language FBML to add design to it .
3. Give nice options to promote it all over Facebook.
4. Give another option to suggest it free to your friends who are in your friend list
5. Get automatic notifications whoever comment, posts or do any activity on your page
6. Get to know what friends are doing in your page.
7. inform you how many of from your friend list has join your page etc.
8. Site insight to check daily visitors , overall etc.
9. mobile usability
11.also gives lot more option, just click on 'edit page' option on right-side top of the page,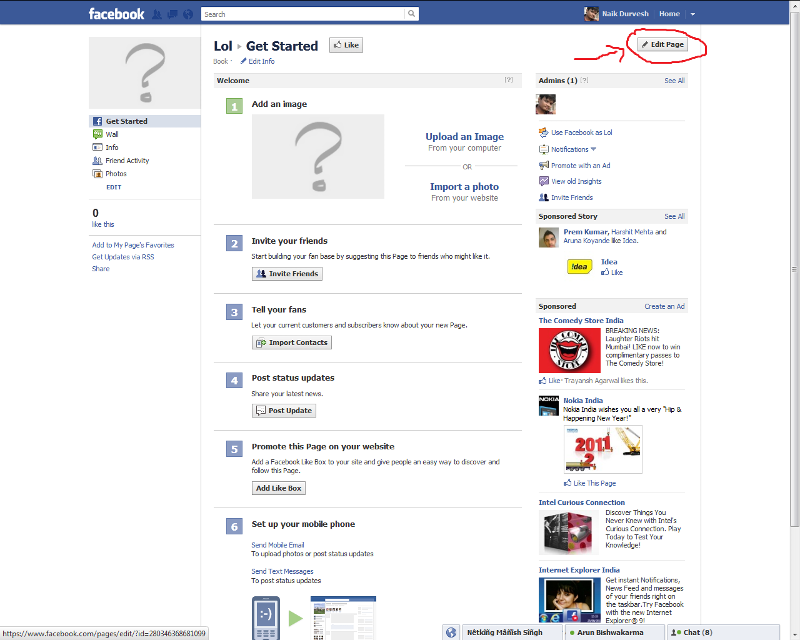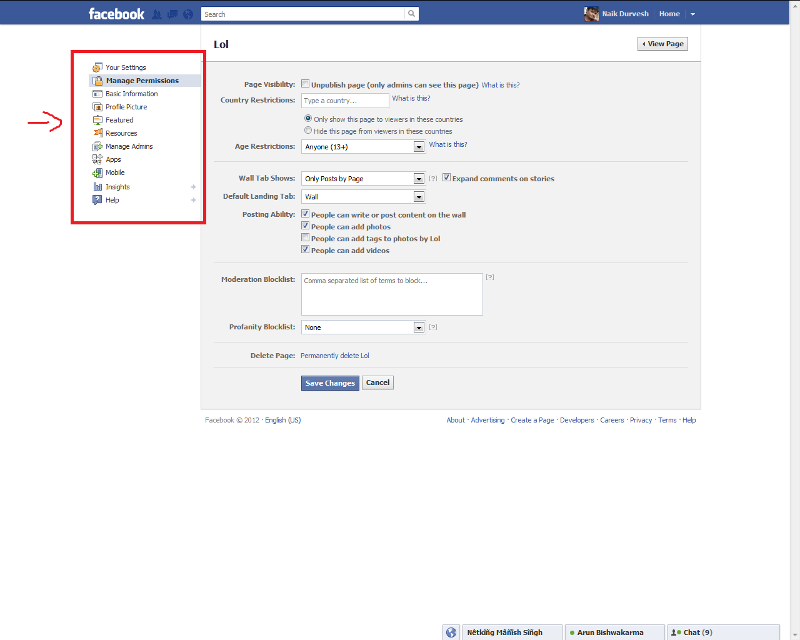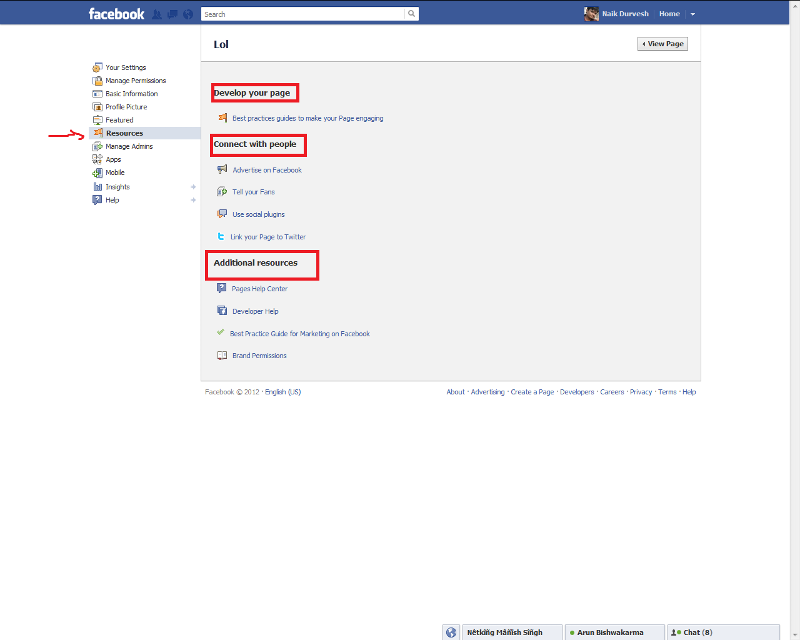 10. Main feature I like about facebook page is that we can
set a personal sub domain name for your page
,i.e., if you get more that 25 like then you can set a username to your page like
www.facebook.com/username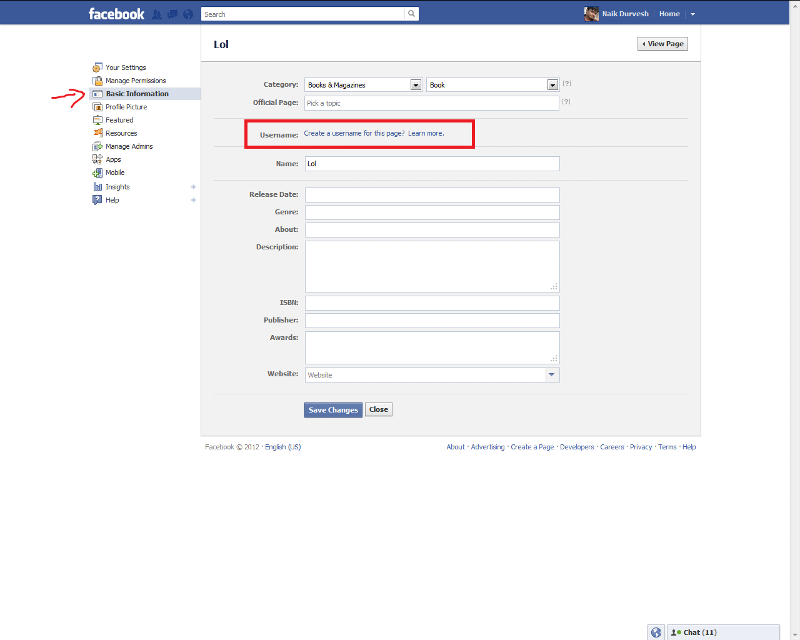 OK lets check out what
Google plus
offers us!
So first lets check how to create Google plus fan page or say business page,
Step 1:
sign in to your google plus account. plus.google.com
Step 2 :
go to the following lik to create your page,
http://www.google.com/+/business/
Step 3:
Same like Facebook they will give you some option,to categorized your page then chose your page name.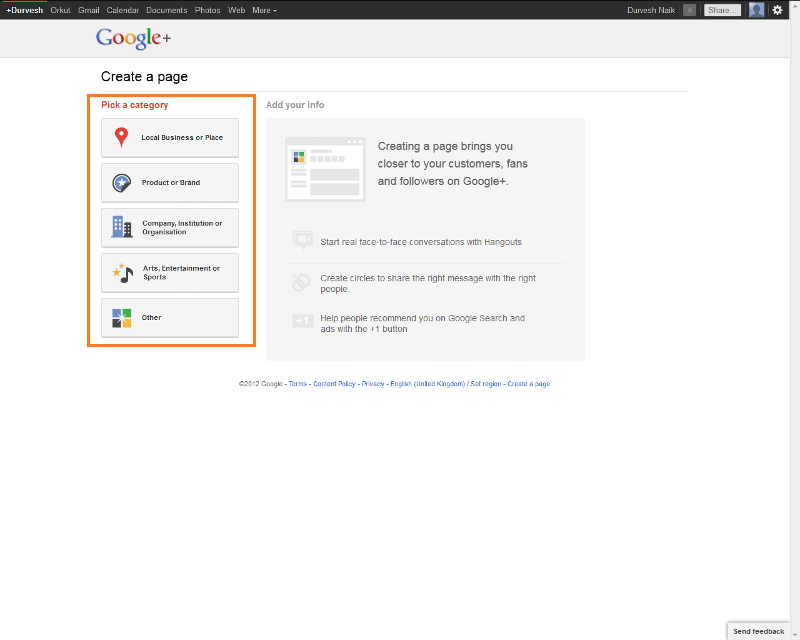 Step 4:
After above process your page will be created. And same like Facebook the will give you lot mare options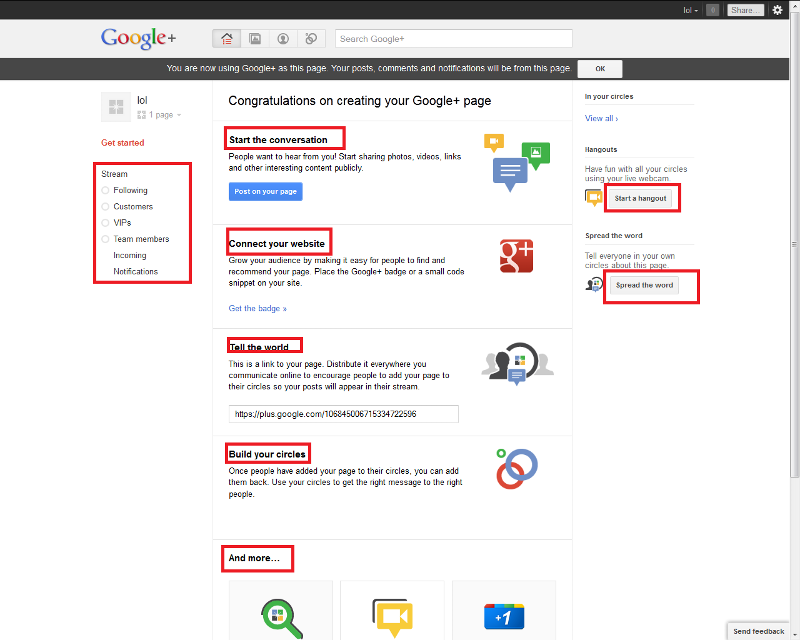 Features of Google Plus Page:
1. Give option to create a circle so it has help to add your employees to other circle and custmers to others so that you can add respective circles for different types of posts and news
2. option to advertise your page on your variety of circles you created.
3. option to choose which type of notifications you want from which circle or stream,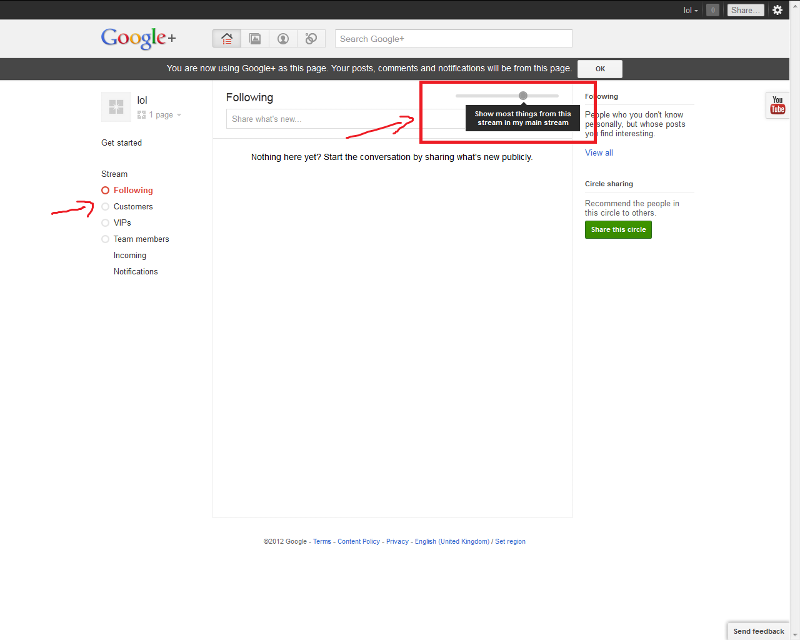 you can scroll that 'o' to medium high etc.
4. mobile usability
5. Good and exciting
6. hang out with group
Still google plus pages in it earlier stages but lot more to come.
Please give your feedback about this article , it will be highly appreciated :-) Good Day