Bada platform is becoming more and more famous this days and people talking about same. Some friends included those who have bada OS mobile asked me
"what is bada?"
and
"what its features?"
. That encouraged me to research and write this article.
[step="" title="What is BADA :"]
The word BADA is
derived from a Korean word it means ocean seashore
. It is Samsung's Own Operating System for Mobile Phones with good hardware like 1ghz processor and 512 mb ram. Its more than enough and power full hardware. The Samsung Bada OS maintains flash control, web control, motion-sensing fine-tuned shaking control, and face recognition.
[/step][step="" title="Who is owner or provider :"]
Samsung is the developer and owner of BADA platform. This is Samsung's own operating system for smart phones anywhere Samsung Wave S8500 is the first mobile phone that determine ever utilize this OS.
[/step][step="" title="History :"]
Samsung s8500 is the first BADA mobile with BADA 1.0 then it updated to 1.0.2 and s8530 with BADA 1.2 and now BADA 2.0 is released .
[/step][step="" title="Features"]
The Bada resolve is to present a characteristic-rich display place for a new mobile computing familiarity. Touch Wiz UI.
[/step][step="" title="What I like:"]
- speed and user friendly view .
- no hang problem or that kind of any .
- app are good and graphics are great .
[/step][step="" title="What I do not like:"]
- No SMS or mms from other app for old version 1.0
- Security issues in first version .
- Not all applications are available.
[/step][step="" title="Applications:"]
Twitter, Blockbuster, CAPCOM, EA mobile and Gameloft they are developing there application's for bada. Like android market Samsung offering samsung application store for app and games. Some famous application like DJScratch,type while walk, I wave ect .
[/step][step="" title="Latest about BADA:"]
- wave 2 is already peaking the market.
- wave 3 and 2 more devices are coming .
- quite new applications also introduced.
[/step][step="" title="NEWS related to BADA:"]
There are many roomers and unanswered questions related to Samsung and bada we will just wait and watch. Samsung is encouraging the development talent and offering big cash rewards. Samsung Bada OS to go open source in 2012 ?
[/step][step="" title="The most successful launch since the original iPhone"]
Samsung's almost unknown bada OS had the most successful launch since the original iPhone According to the Wall Street Journal, Samsung may have another trick up its sleeve to give Bada a boost: making the operating system open source. What the Journal posted is anything but a confirmation, however, it's based on a tip from a "source close to the situation."
[/step][step="" title="Final say:"]
If you're looking for cheapest and fastest phone then go for it this one is for you .
[/step][step="" title="Example application list :"]
• Need For Speed Shift – Electronic Arts
• Magic Torch – Magic App's
• Caligo Chaser – Com2us
• Stars Map – Rightbrain Communications
• 3Bloki – Leszek Bartkowski
[/step]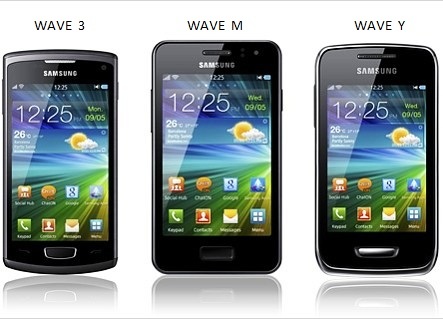 Vote 'yes' if it is you think helpful article.
get know author on
experts-exchange