A Big
Thank You
from me for another Great Experts Exchange Year!
It's been a real pleasure answering all your VMware and Virtualization questions, and making these zones, some of the most active on Experts Exchange!
The year is almost over, and according to my analysis of questions extracted from EE! ((from my crude analysis of the EE db!)
I've extracted all your Good and Assisted answers in 2014, and input the nickname into
Tagxedo
So, as a little treat, see if you can spot your nickname!
Thank you for making Experts Exchange, what it is today!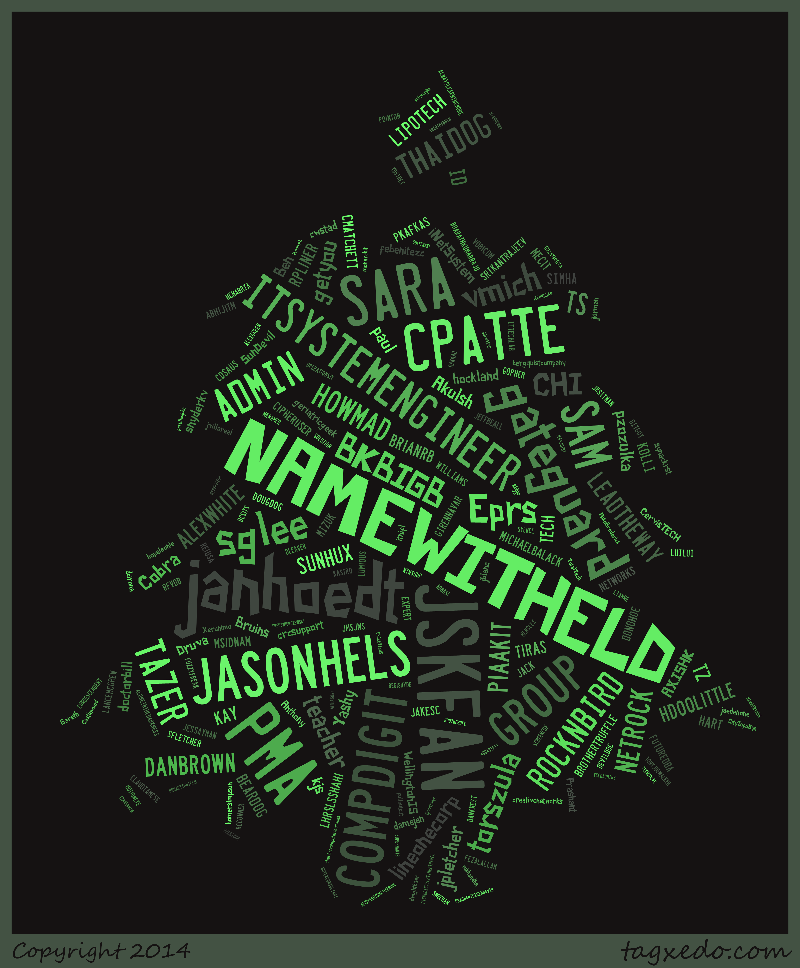 P.S. Hope you see you again in 2015!