I recommend providing some kind of encouragement/incentive for authors to update articles. I think it's important for articles to stay up-to-date, but without attention, they can grow stale quickly, such as links that no longer work and references to products/methods that have been superseded. Most of these will likely involve relatively minor changes, but it's also desirable to have authors make major enhancements/improvements to articles.
Here's an example from my own EE articles:
Test IP Addresses with PING
. If you click the two links for the version of AutoHotkey that I recommend at the beginning of the article, you'll get this: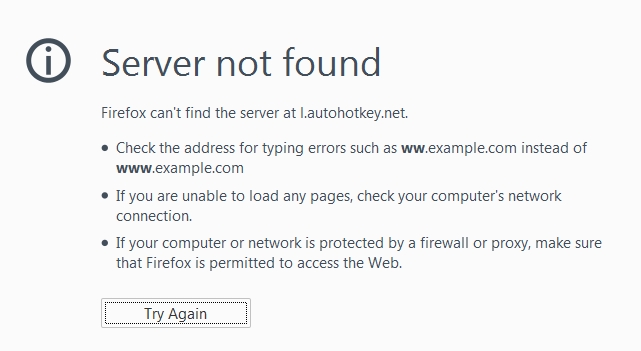 (I'm going to fix that soon, so the links may work for you by the time you're reading this post.)
In fact, I've published eight articles here at EE that reference AutoHotkey and they'll all have bad links until I fix them. Changing the links is simple and not worthy of much, if any, incentive. But that same article mentioned above generated some great suggestions from readers for improvements to the solution. I started working on a rewrite of the article and program to incorporate the enhancements, and that's what gave me the idea to post this discussion topic — it became clear that I'll be spending nearly as much time on the changes as I did writing the original article and program!
Seems to me that such an effort is worthy of something, but the article is already
Awarded
, so what to do? Perhaps an
Updated
designation (separate from the Publication Status of Accepted/Approved/Awarded)
, with some associated points? The
Updated
accolade would be a judgment call from the Page Editors, just as the current
Approved
and
Awarded
accolades are.
I don't know if that's a reasonable approach, but wanted to open this up for discussion, as I think that updated articles will be a good thing for the EE community. But as it stands now, an author has more incentive to spend time writing a new article than updating a published one. Btw, the same concept applies to video Micro Tutorials, but since they are relatively new (having launched less than a year ago), the issue is not so critical for them — yet! But think 2-5 years out from now and the same issue will exist for videos.
Regards, Joe