Is there anything I can do about this other than Turn it Off!
I get a lovely email from EE, see here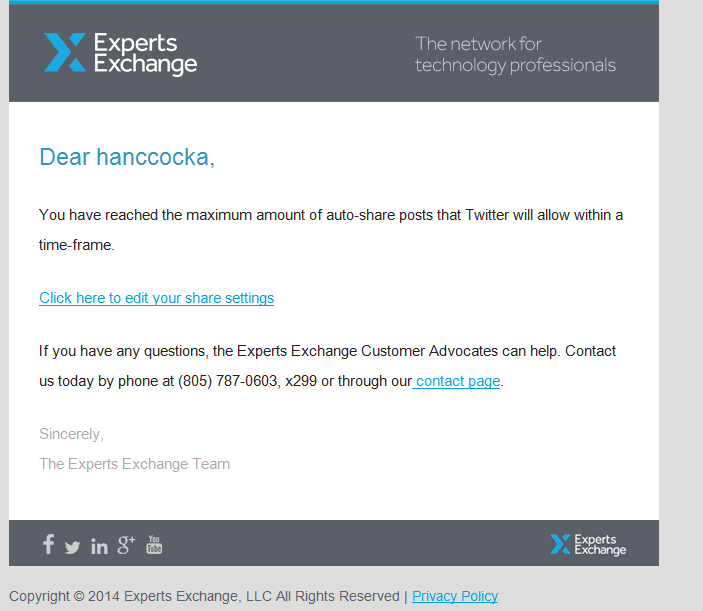 and states Edit settings, but this does not really make sense, because Twitter is either On or Off (and a few other settings!)
Clearly, this probably only affects me,
1. because few EE users use it!
2. few EE users, have as many Accepted Solutions!
Just get's bloody anoying, maybe I'll just create a rule, to delete it!