I'm running Windows 7 Ultimate, with Firefox.
When I select "Topics" and select Access, I get the following displayed: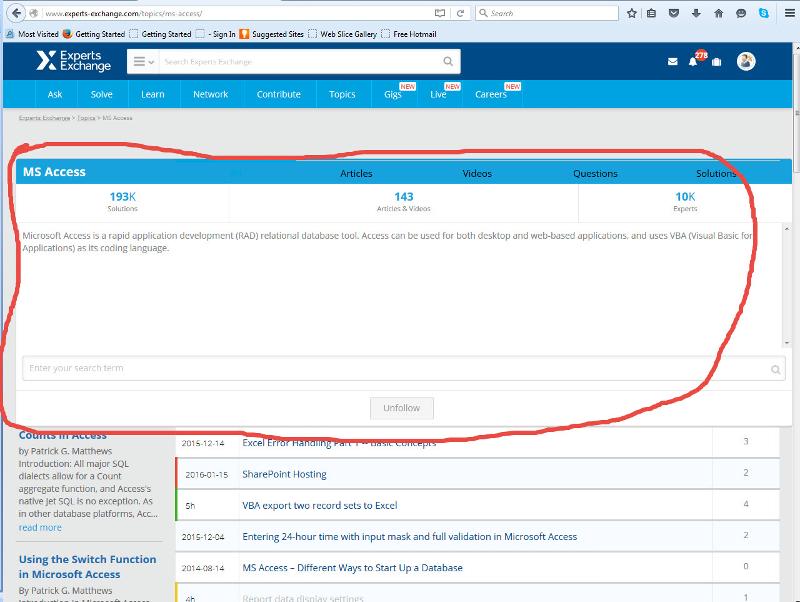 When I try to scroll, it continues to display this box over 2/3s of the screen, covering most of the content. This also appears to be the case when I use IE. There is an "unfollow" button, but I'm not sure whether if I click that, I will no longer get email messages for questions posted to that topic area. If that button is designed to hide that description, then you need to change the caption of the button.