Hello!
As many of you are aware, we're continuing to work hard on our new products and existing site features. One of the areas we identified as being in need of some love is our top navigation bar, which community feedback and other research revealed to be too complicated and often redundant.
As a result, we will soon be releasing a new, simpler top navigation bar! This includes reducing the number of drop down menus and simplifying the search. All of the features you know and love (plus a few new and exciting products!) will still be present and accounted for, but with a much needed facelift.
Here's a sneak peek!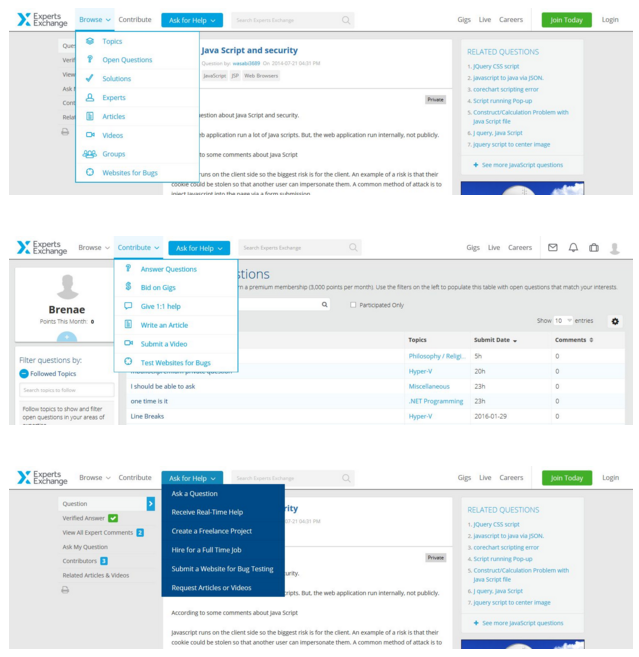 Please let me know if you have any questions or concerns, and stay tuned for the launch date!
Cheers,
Jaime Lewis
Community Coordinator
jlewis@experts-exchange.co
m