We are working on giving the messaging system a much needed interface improvement.
Below is a sneak peak of the mockups. It will be built responsive so it can be easily used on a tablet or mobile device.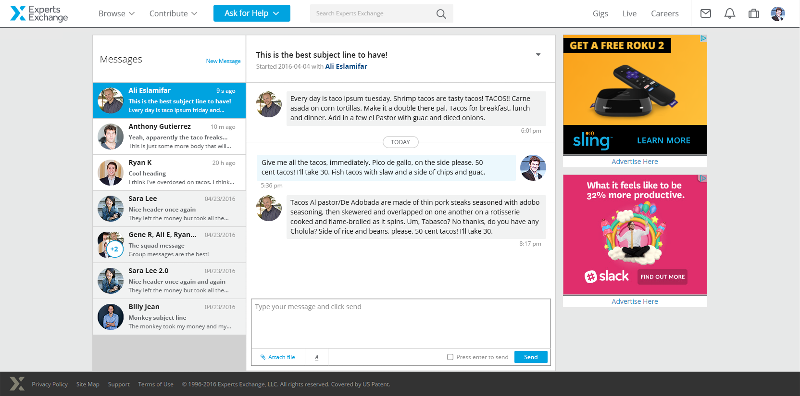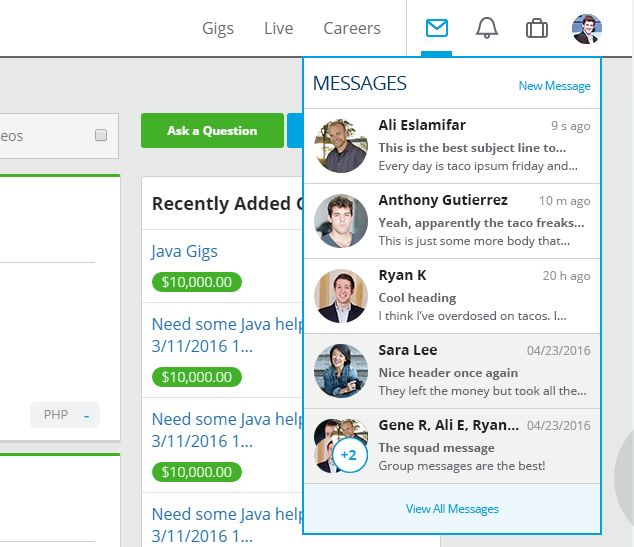 The team has started work on this project and has already released the following improvements to the site:
Making messaging available to Free Members, now everyone can message!
Providing a link in the email to go directly to the message
Fixing the message counter in the header to increase/decrease correctly
This new messaging interface is projected to release early June.
Please let us know if you have any questions.
Brenae
Senior Product Manager
Experts Exchange