I'm excited to say that the team has been making great progress on the final culmination of the Proposed Topic System: updating the Topic Selector to allow proposing a new topic, directly from that interface. This would be available to all users, so that everyone who is asking questions and creating content on Experts Exchange has a way to help identify potential new topic areas for us.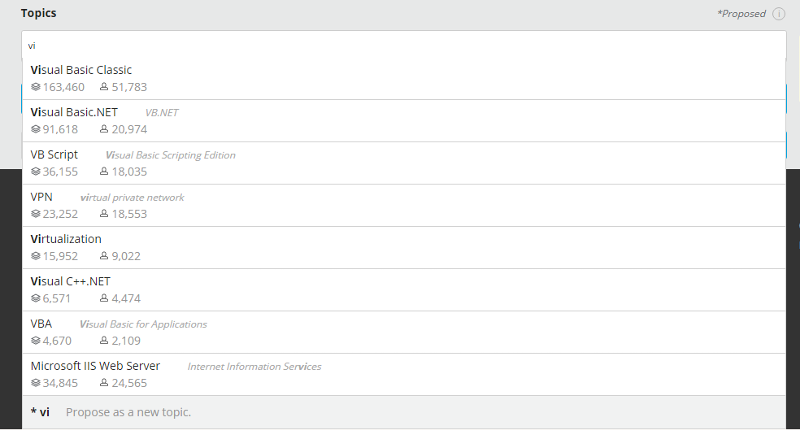 It's finishing up in QA right now, so there's a good chance this could make it as early as next Monday (Nov 14th), although there's certainly a chance it could slip to the release on the 21st.
Anyway, I wanted to give you all the head's up!