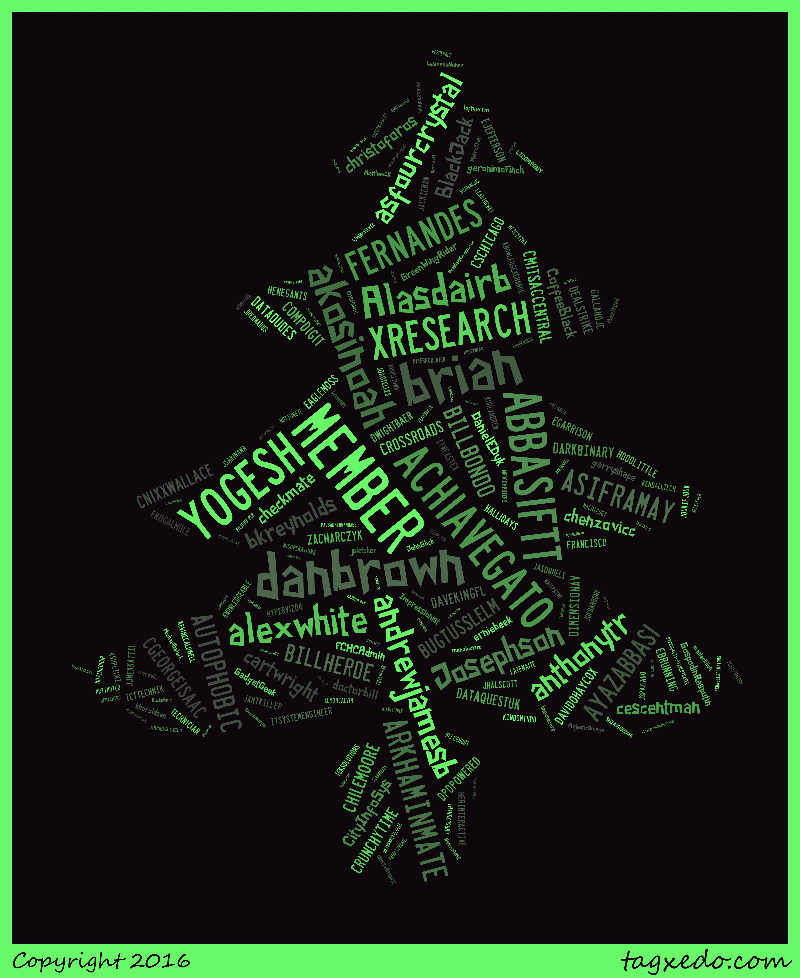 Awesome Experts Exchange Peeps
If you celebrate Christmas, then a Merry Christmas and a Happy New Year, and I hope it's a Prosperous VMware New Year for you, Peace and Goodwill to you....if you did not know this has been a difficult year for me personally.
I never thought I would have another Christmas/End of Year with Experts Exchange after that fateful day in January, when I was involved in a serious road traffic accident, and still in recovery.
Witness Statement at the accident "Bloody Hell you were lucky, I thought you were a goner!"
Anyway it now gives me an opportunity, to thank each and every one of you for your continued support and good wishes – I made it!
After a "near miss" it changes your outlook on life, how little time we have left as caretakers on planet earth! The future is uncertain in as this chapter comes to an end.
So....A Big Thank You from me for another Great Experts Exchange Year!
It's been a real pleasure answering all your VMware and Virtualization questions, and making these zones, some of the most active on Experts Exchange!
The year is almost over, and according to my analysis of questions extracted from EE! ((from my crude analysis of the EE db!), I've helped over 1236 members from Experts Exchange this year. (an increase by approx 400 over last year!)
I've extracted all your Good and Assisted EE Answers in 2016, and input the nicknames into
Tagxedo
So, as a little treat, see if you can spot your nickname!
Thank you for making Experts Exchange, what it is today!
Andy