Just a thought come to my mind and I'm not too sure if this has been discussed before...
that's to add the
Read/Unread
feature for the Activity Notification.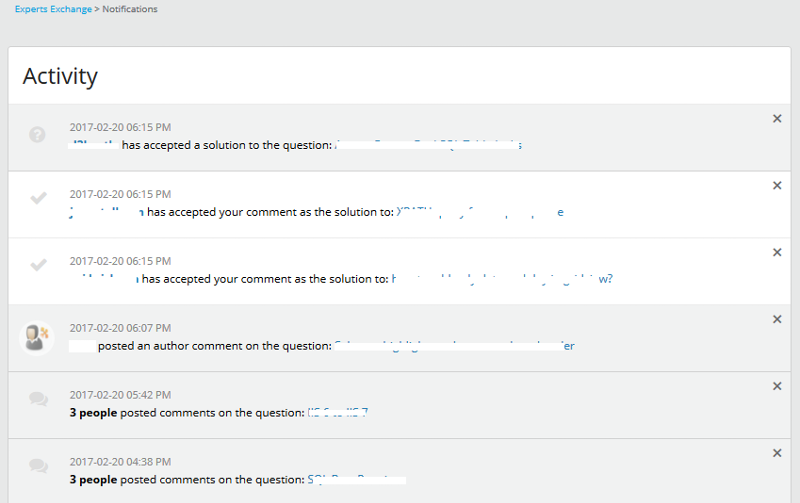 Reason being, I believe this would help experts to organize their time to answer/reply questions. For my own experience, some time I need more time to get back to a question before I post a new comment but that activity was already read. I can't differentiate it with other activities.