Well, I was having a Live session with another user earlier today.
I went smoothly and I provided a solution to asker.
The issue is the time is up and there is no time for asker to keep typing comments (timer is hitting 5 mins)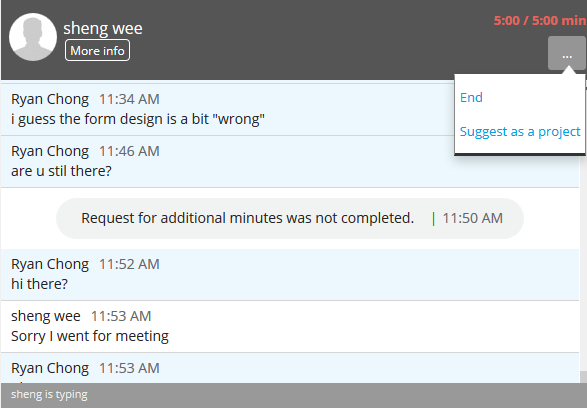 Following by that, the asker is asking for additional minutes to be added (11:50am), but I was away for 2mins before I try to respond to that (11:52am).
but it seems that the asker now can reply to my comments (11:53am) without adding the minutes
(the previous add time request was not completed).
I guess this would be a bug?
And then when the user is leaving the chat room, and
undefined disconnected
messaged was showing up.