Greetings Experts,
You may recall some years ago we introduced Private Questions, a way to ask which blocked search engine crawlers from indexing your question. Our goal was to assist users that feel self-conscious asking questions that could be easily discovered by a colleague or employer on Google.
We are excited to announce that we have expanded on this feature and provided further privacy by allowing users to ask their questions anonymously.
How does it work?
The option to ask a question anonymously will be present on both
/askQuestion.jsp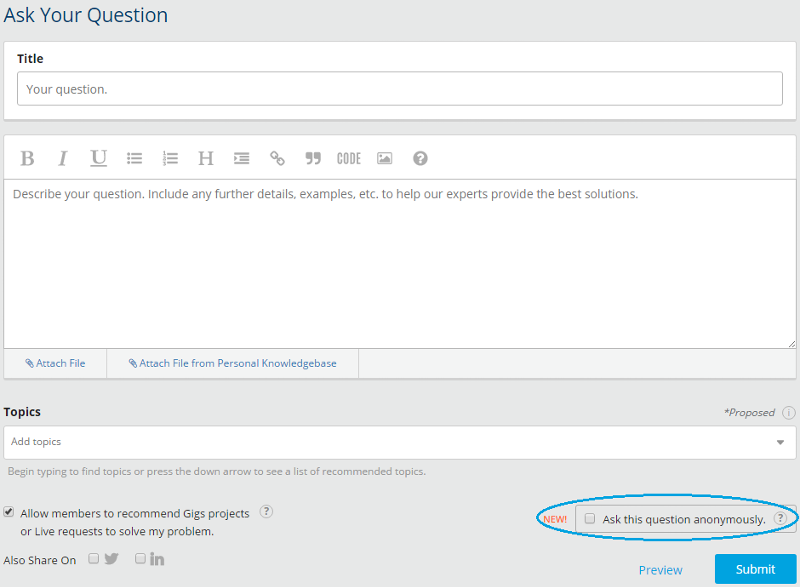 and the new Post interface on the logged in homepage.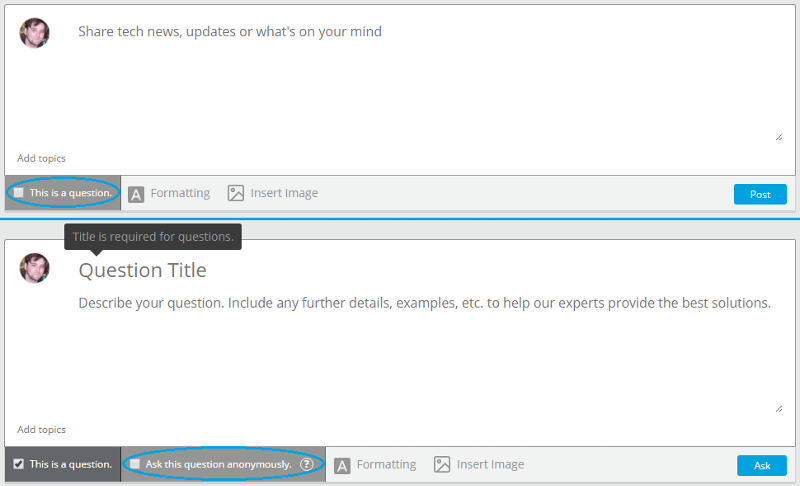 Asking a question anonymously means your display name and avatar are replaced with our anonymous avatar and a text string indicating that the content was submitted anonymously. Aside from the obfuscation of the author's identity, the question & answer workflow functions exactly the same.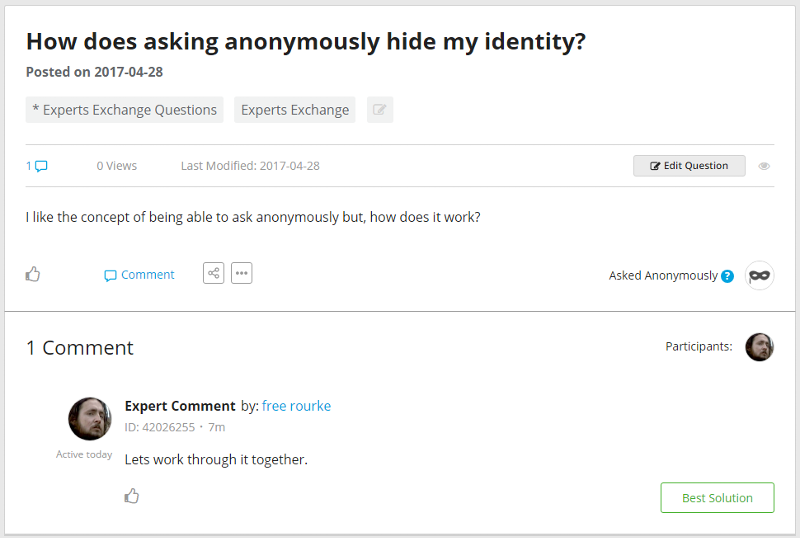 All emails and notifications regarding an anonymous question have the author's identity removed. Anonymously asked questions appear in lists and feeds according to topic associations and searches can return anonymous questions.
However, searches performed based on another member's activity will not return any anonymously submitted questions or author comments. Nor will anonymous submissions be displayed to others in a member's contributions list on their profile.
How does moderation work for anonymous questions?
A request for attention can be opened on anonymous questions under the same circumstances as on any other question. If necessary, mods will be able to determine an author's identity in order to facilitate moderation. The author's identity would not be posted in any publicly accessible page and would only be used to contact the member directly.
Who will be able to ask anonymously?
Similar to its predecessor, asking anonymously is available to paid subscription members and qualified experts only.
When will ask anonymously be released?
We plan to release this update in two weeks on May 15th, 2017.
How can I provide feedback on question anonymity?
Feedback is welcome in this discussion and directly to me,
RourkeCL
, via message system on site.